While we started dreaming of a camper vehicle years before we got our Winnebago Revel, affectionately known as the Gnar Wagon, we didn't get serious in our research until a little over six years ago. Our primary motivation for wanting a camper was a planned year-long trip around the United States and Canada, but we wanted a rig that would serve our needs long after the trip, including weekend ski trips, camping outings with friends and summer road trips. As part of our research, we rented both a truck camper and a van, pored over blogs and forums, visited countless RV shows and started planning our big trip. We quickly realized that we wanted a camper that could do it all and would shine in a range of environments, from busy city streets to rutted remote forest roads. We came across an announcement for the Revel in the fall of 2017 and knew right away that it was the rig for us. Our favorite thing about our van is its ability to thrive in lots of settings while still providing our non-negotiables, including:
4-wheel drive to give us peace of mind in winter weather and on rough roads.
A bathroom, including a toilet and a shower, so we can be self-contained camping in urban areas and stay clean on longer trips.
Seating for four so friends and family can join us on our travels.
Storage for a full year of gear.
Ability to be parked in our driveway, along with our car.
The list and pictures below showcase the full range of where the Gnar Wagon has taken us. We love that when we put up the window shades and settle in for the evening, the van feels like home wherever it is parked, whether in the woods or a Walmart parking lot.
Numerous ferry rides, including the van's first ferry across Upper Arrow Lake in British Columbia, Canada. Riding a ferry is easy when your rig is barely bigger than a standard passenger vehicle!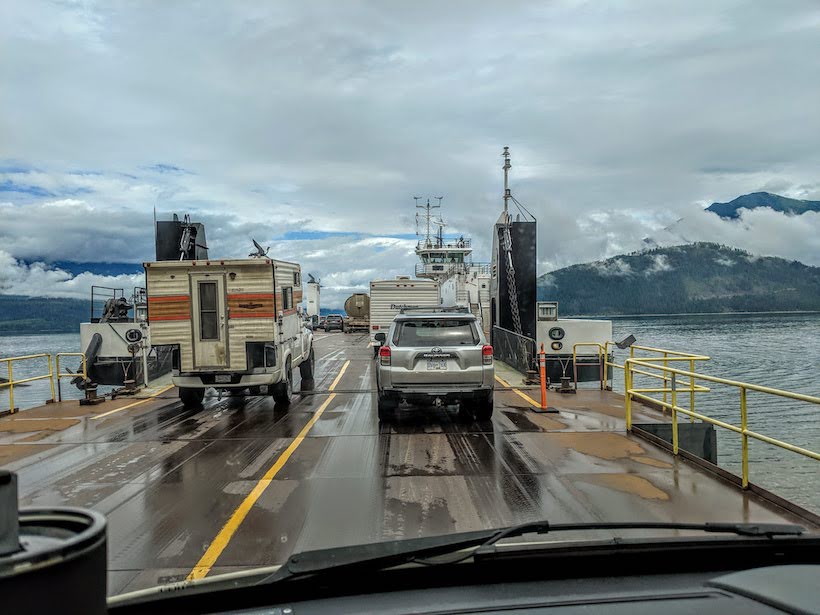 Gaspe Peninsula in eastern Canada, which we visited as part of our year-long trip around the United States and Canada. We spent about a week traveling around the peninsula, largely camping on public land and enjoying the coastline.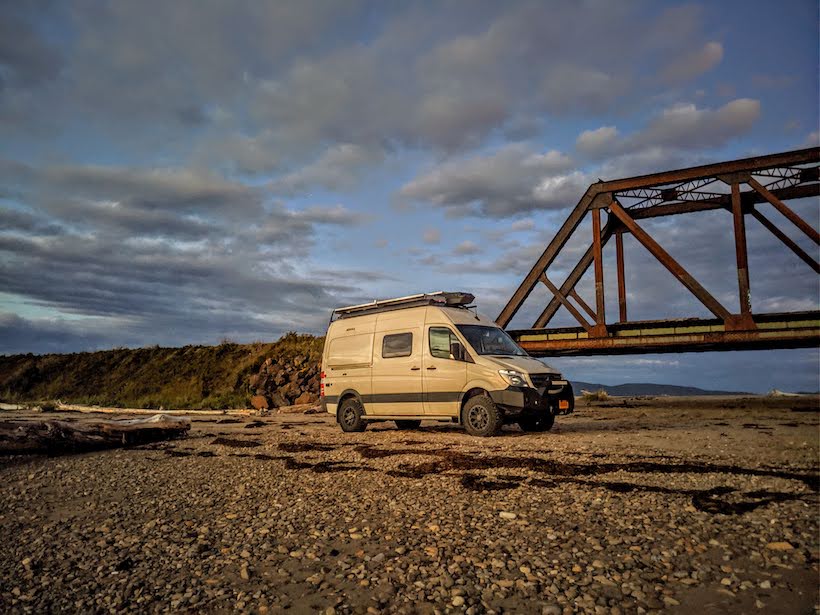 New York City, where our Winnebago Revel had no problem parallel parking on a busy street. During our trip, we spent a good amount of time visiting friends and family in busy cities, as well as exploring new cities we hadn't been to before, like Montreal and Quebec City. We love that we can parallel park the van and navigate narrow city streets with relative ease.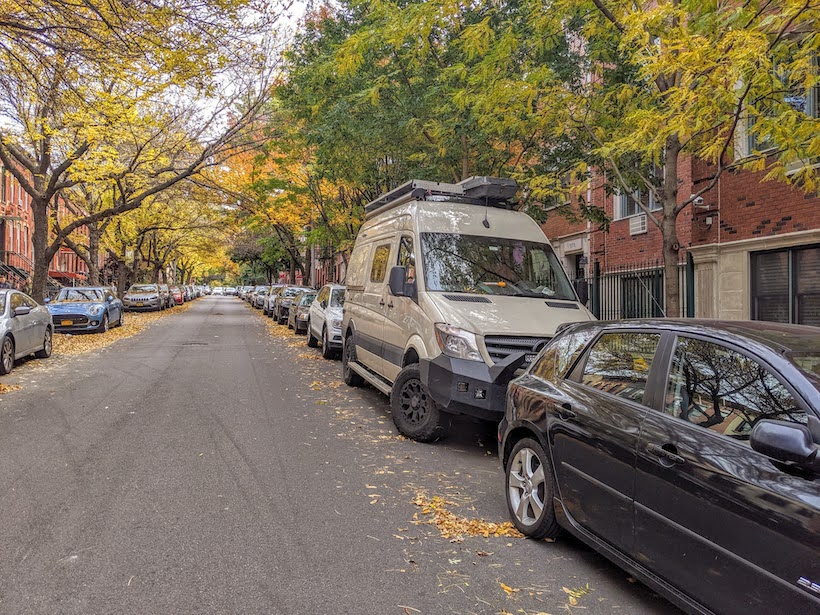 Remote camp spots up long, rough forest roads, including along the Blue Ridge Parkway in North Carolina. The Winnebago Revel excels on heavily rutted roads and we can easily carry enough supplies and have enough battery power for numerous nights off-grid.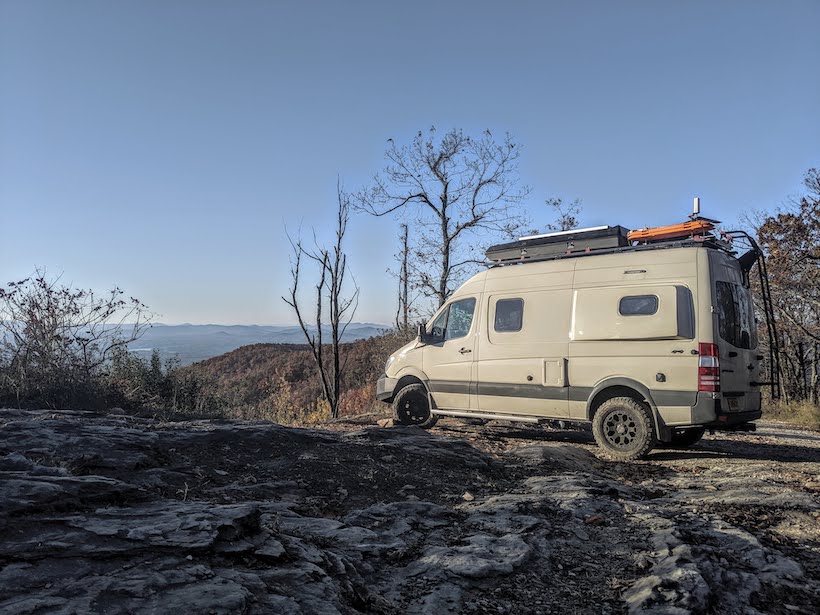 Snowy roads and camp spots, like we experienced on Snoqualmie Pass during a historic storm. The van had no problem exiting this camp spot the next day, and even helped a camper bus that was struggling to get out of the parking lot. Our winch has helped several other vehicles, although we've never actually needed it to rescue ourselves!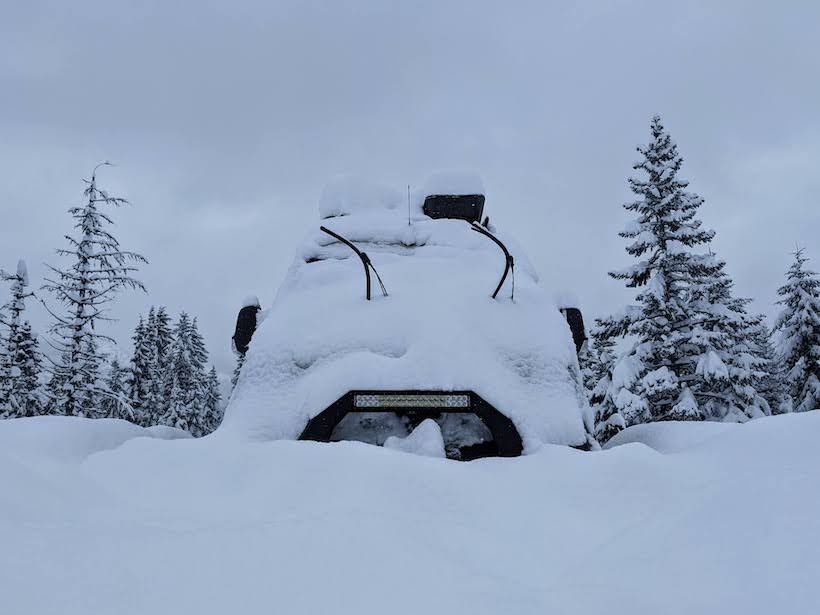 Local camp spots not far from home, including one of our favorite camp spots on a ridge near Hood River, Oregon. It is easy to take the Winnebago Revel camping for just a single night since it doesn't take any time to set up or take down camp. The van has enabled us to do more exploring close to home and is the perfect vehicle for a quick weekend trip.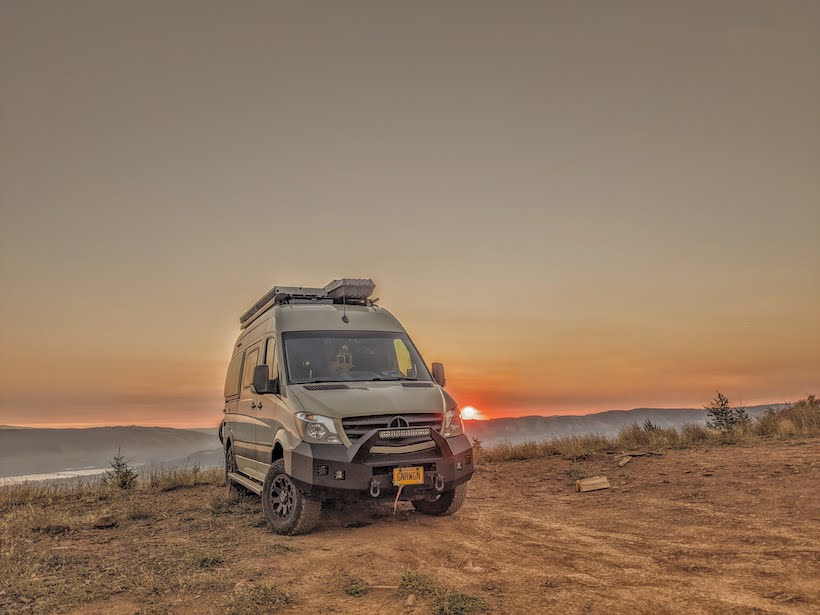 Walmart and other urban camp spots, including this Walmart in Fairbanks we visited several times while in Alaska for the summer. Although the views aren't as epic, the van is still cozy and feels like home, even in a parking lot.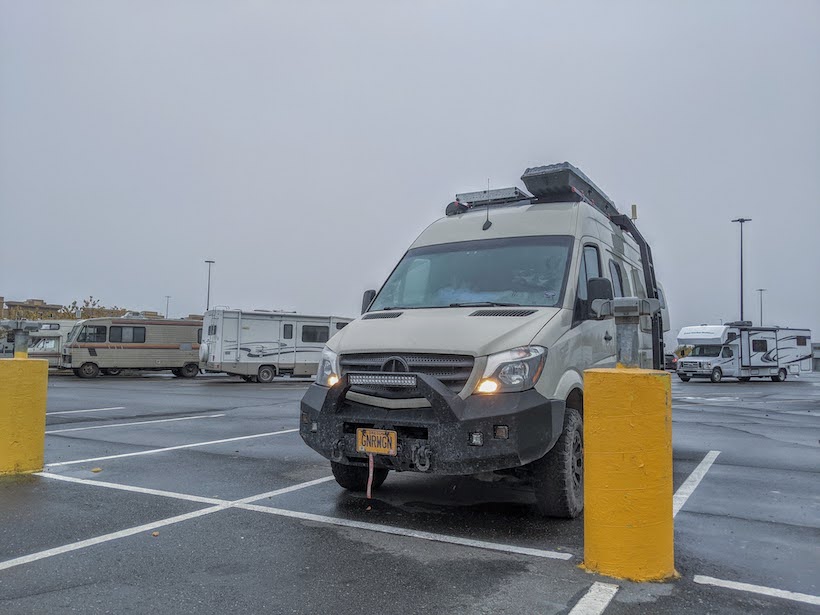 The Denali Highway, located east of Denali National Park, is mostly gravel and around 135 miles. The Denali Highway was the original route for accessing Denali National Park and provides great views of the surrounding mountains. We enjoyed a quiet camp spot for the night along the highway and had no problems with the unpaved road.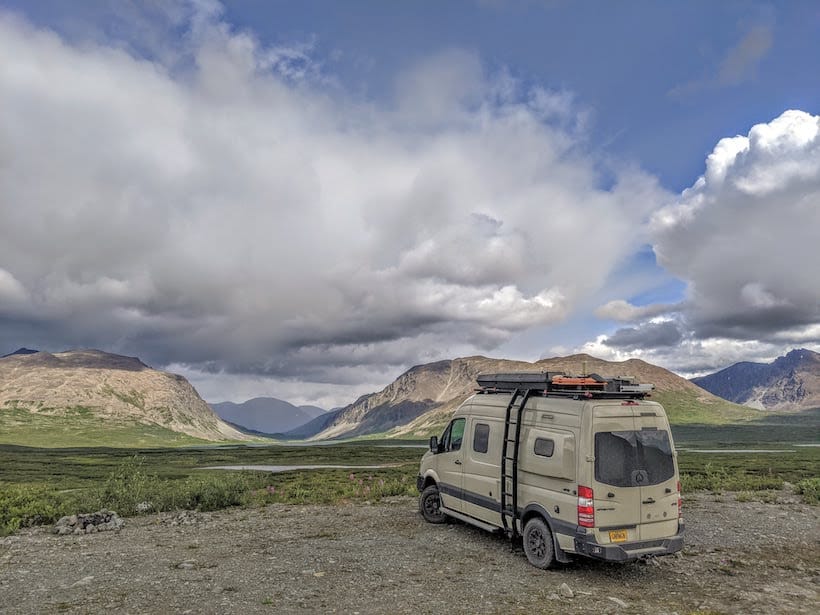 Harvest Host stays in the United States and Canada, including a winery in Washington on our way home from Alaska. We appreciate having a shower and toilet so we can be self-contained when needed, whether in an urban spot or Harvest Hosts stay.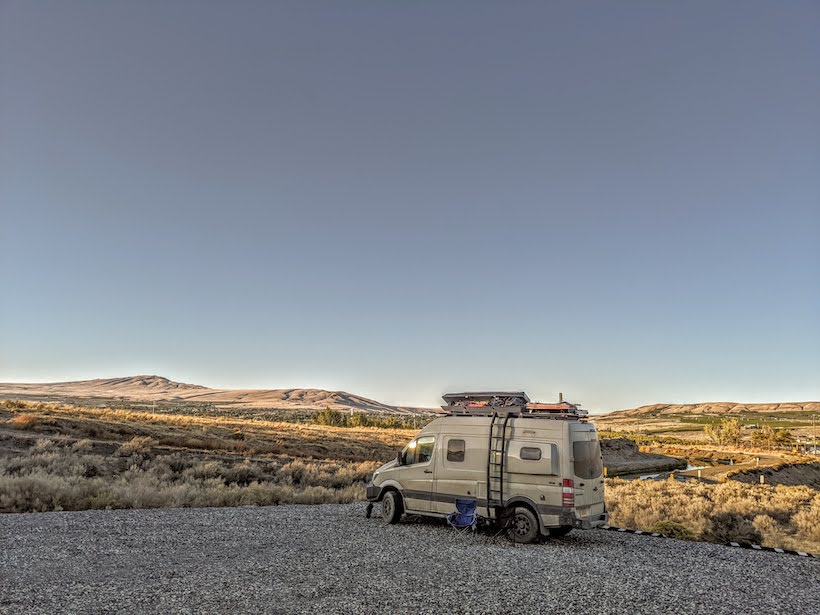 Trailhead accommodations for hikes near and far from home, like Mt. Adams in Washington. Starting a big climb in the early morning is a lot easier when we've spent the night in the van, and it is nice to have a fridge of beverages and food waiting for us after a long day out!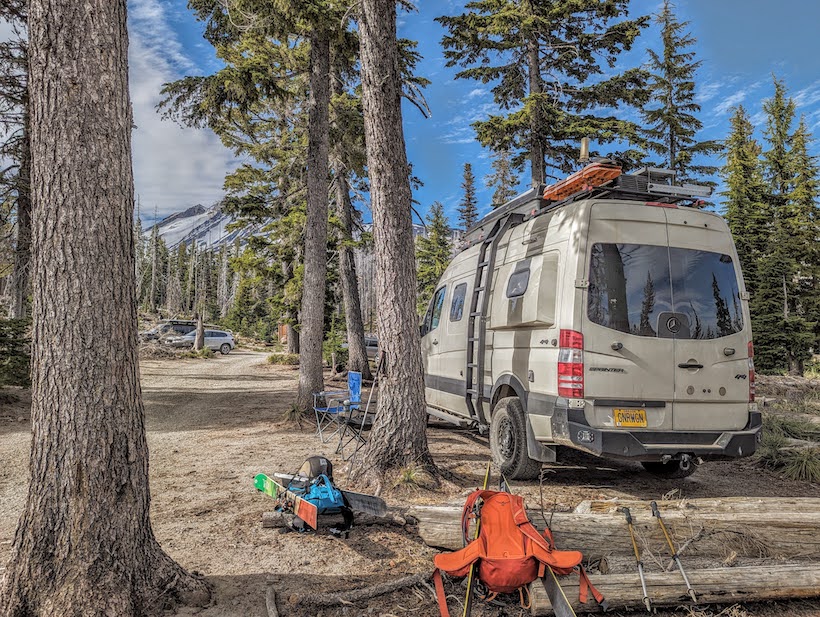 By Kelly Laustsen and David Somach – Gnar Wagon
For more Gnar Wagon Adventure Van stories CHECK HERE
For more information on the Winnebago Revel CHECK HERE