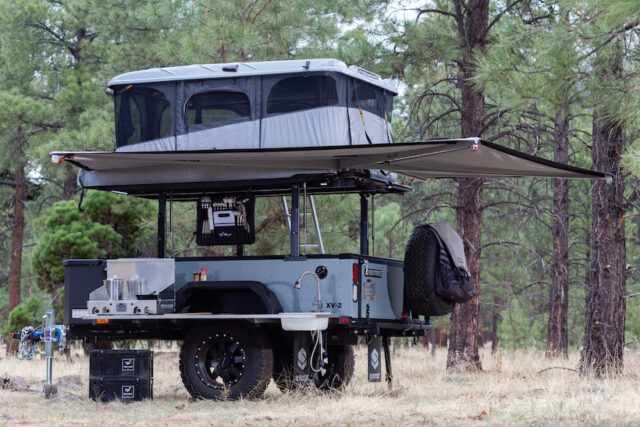 Not all overland trailers are made equally and Schutt Industries and their Xventure XV-2 and XV-3 models are certainly standouts. If you're looking for a lightweight and rugged off-road trailer, that's expedition proven and military tested, then take a look at what they have to offer below.

Whether you choose the Xventure XV-2 or the XV-3, you're getting the same construction methods and materials used on the Light Tactical trailers built for our Military. Huck-bolt fasteners, aluminum extrusion frame material and an aluminum cargo box, so you can forget the problems with rusting steel which gives you a trailer built to last for a very, very long time and our 10-year chassis warranty backs that up. We use an independent suspension rubber torsion axle that has been proven in the field for more than 30 years.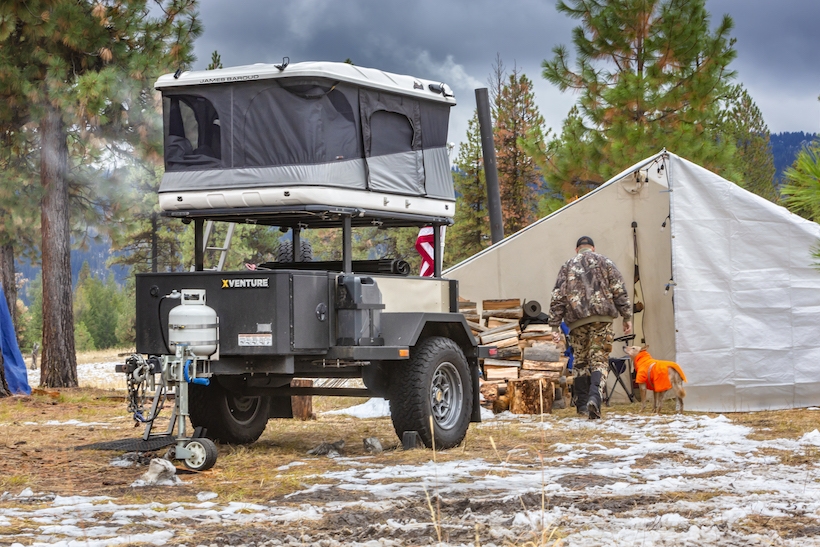 Trailers can be ordered as a base cargo trailer, which includes: Electric brakes, independent manual parking brakes, 360 degree articulating hitch, all LED lighting, adjustable rear stabilizers, Power Control – 6 fused, switched circuits, allowing up to 6 (12V) accessories like water pump, additional lights, ARB compressor, etc., Solar ready with charge controller and SAE plug input, Cargo bed mounted 12V receptacles on either side of bed near the tailgate, Poly Urea (Line-X) coating – Cargo bed interior, steps, fenders and front storage cabinet. 3-piece step style fenders -designed to support full sized adult weight, Rhino Rack Pioneer tray for mounting tents, awnings or other accessories.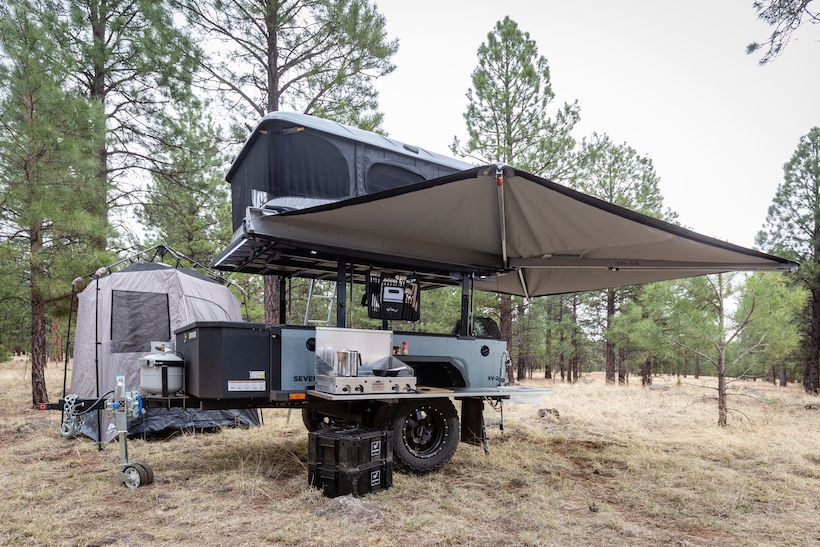 You can also customize your Xventure trailer with numerous options that include: Truxedo Sentry hard rolling tonneau cover (lockable), 25-gallon water system, on-demand water heater, propane system, slide-out galley with Partner Steel stove, galley table, rock, bed and rack lighting kits, up to 37" tires on the XV-2 (35" on the XV-3), Rear mounted 2" receiver with 300 lbs. capacity for the XV-2 (100 lbs. For the XV-3).
With over 20 years of experience building trailers for the Military and more than 10 years building the Xventure brand of Overlanding trailer, this is a trailer that has expedition pedigree and is certainly a brand you can trust.
_____________________________________________________________