Chris and Jillian McLean of McLean Metalworks have been working to build a life they don't want to escape from since they first found each other 10 years ago. When they met while working at an aerospace company in 2011, they would structure their off-hours around exploring the Pacific Northwest- offroading, hiking, paddleboarding, and of course, seeking out the best breweries and casual food spots in town. The McLeans were always looking for the next adventure to escape the day-to-day grind. Back then, they usually took Chris' 1988 Toyota Pickup, a cooler, a two-man tent, and headed out to the Cascades. They loved the ability to get to a remote spot where they wouldn't have cell service or see other humans the whole time they were out there. Hitting the Washington Backcountry Discovery Route (WABDR), playing on the Naches trails, and camping along Salmon La Sac outside Cle Elum remain some of their favorite experiences.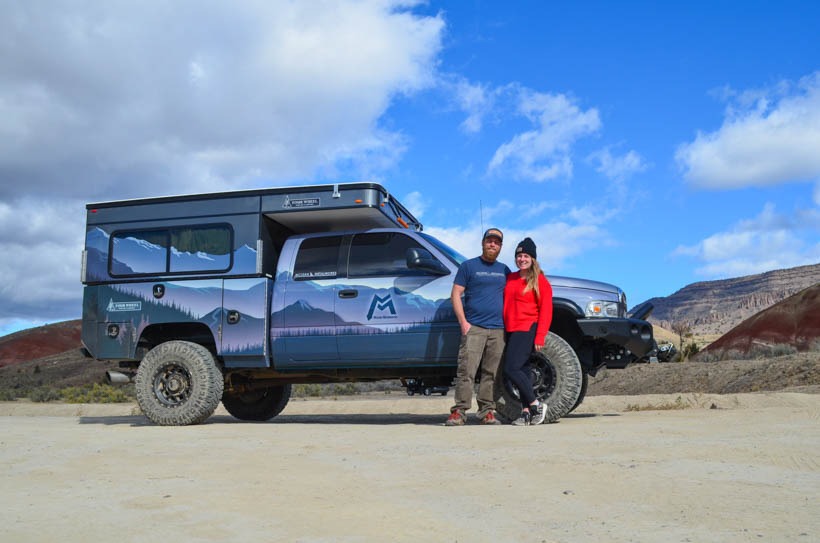 Whenever they weren't out and exploring, Chris could often be found tinkering away on trucks, projects, and well…hammock stands. A hitch-mounted hammock stand was an idea he came up with years earlier as a part of a college manufacturing project and Chris spent hours after work and on the weekends iterating on his prototypes. After a few more years, Chris finally found an iteration he was ready to take to market. He was never sold on the corporate life, so the decision to quit his job and start McLean Metalworks full-time was one they both knew would be a fulfilling one and certainly a life change.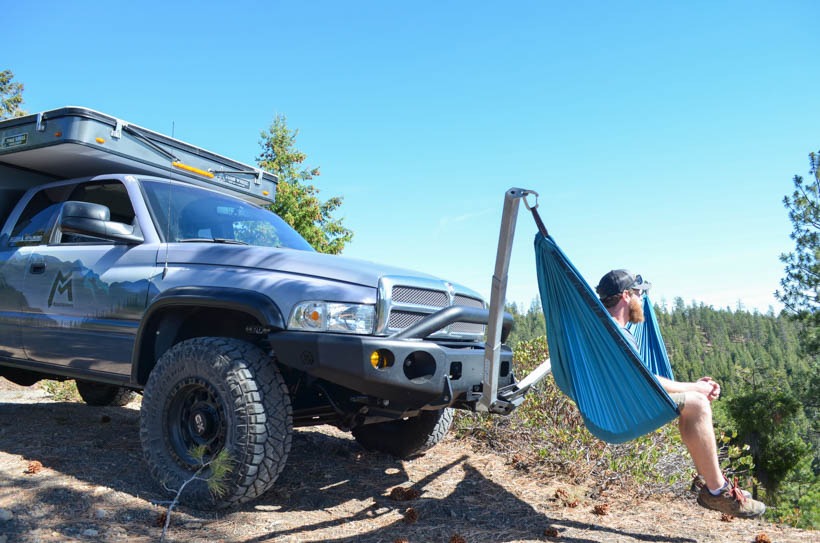 Chris founded McLean Metalworks in his and Jillian's garage in Shoreline, WA. The first hammock mount was released in Spring of 2017 and they were so caught off-guard with the interest the product was receiving that they had to bribe some of their friends with beer to get help packing up the first batch of orders. The McLeans started attending local trade shows as vendors for the first time, and through growing their network and appreciation of the adventure industry, began to evolve their own adventure setup as well. Chris and Jillian picked up a vintage Lance cab-over that was older than them both, and a whole new level of truck camping was opened up to them. Within a couple months of purchasing the camper, they embarked on a several-week road trip down the western coast to see the sites and visit their families for the holidays. While the comfort of their setup had improved greatly, their ability to get off-the-grid had deprecated. Chris lovingly refers to the "sail-like" feeling of driving that setup in wind to this day.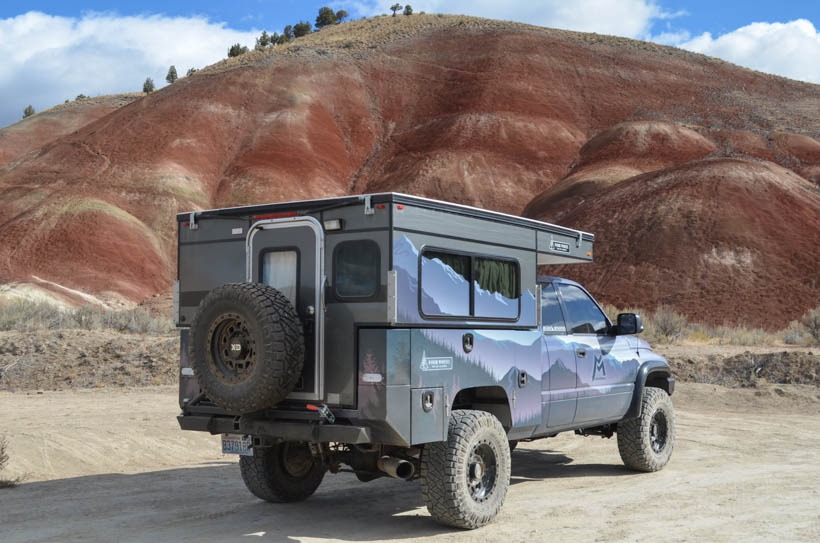 Over the years, Chris has grown McLean Metalworks from a one-man operation in the garage to an independent business that occupies a growing commercial space and employs a handful of hardworking enthusiasts. While she has maintained her corporate career, Jillian jokes that she gets to do marketing, finances and product testing for McLean Metalworks on her nights and weekends. Together, they have scaled the company year over year since it's inception. As the company has evolved, so has the McLeans' adventure setup. They had been eying the Four Wheel Camper setup since getting to tour them at their very first Northwest Overland Rally as attendees in 2015. Many tours and hours of research (on Chris' part) later, they finally placed their order for a slide-in Hawk in Fall of 2019.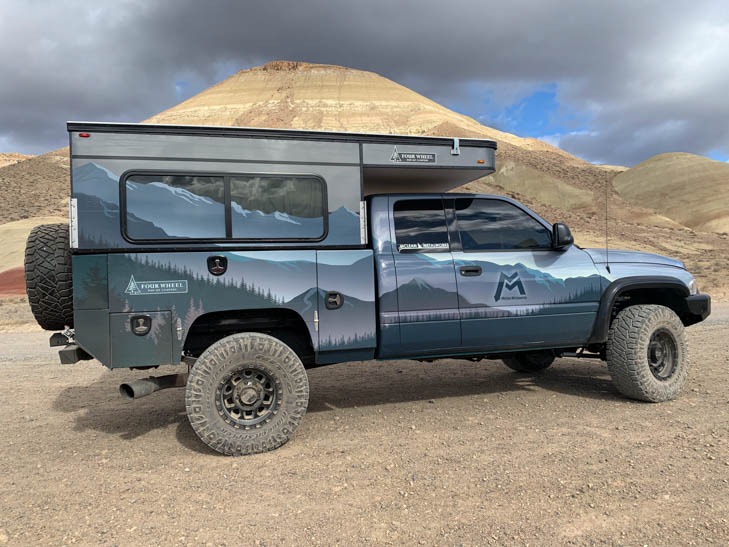 The timing couldn't be better as they picked up their new camper in January of 2020, before the world and life changed as we knew it. The first few months of the pandemic were slow for business, as the world grappled with the uncertainty that came with COVID-19. Chris, never excelling at the ability to slow down, took advantage of this time to build out a custom utility bed for the Hawk.
The utility bed started out as a concept with the goal of maximizing all of the dead space between the camper and outside of the truck. While the Four Wheel Camper really does maximize the space for a typical truck bed even utilizing space above the wheel wells and including access panels for the outside space in front of the wheel wells, they knew there was more opportunity. The goal was not only for more storage, but also improved functionality. This led Chris to develop his design around 2 prefabricated storage boxed (heavily modified) and leave the rest of the space open to the elements. This design allowed the McLeans to have a large, single door to close out this space while functioning as a table for an outdoor kitchen or anything else. The setup for an outdoor kitchen was a requirement neither Chris or Jillian was willing to compromise on. The steel framed bed was then coated and skinned with aluminum and ABS plastic depending on the surface requirements to create an overall aesthetic.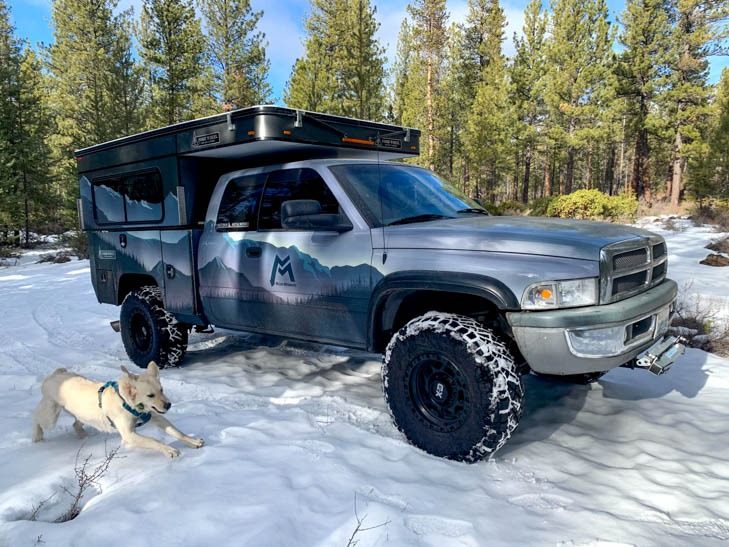 The bed was just the beginning of the truck evolution from street queen to adventure machine. With the utility bed complete and Hawk acquired, the McLeans had their mobile home and plenty of storage space, but still wanted the parts that would help them get further, quicker. So, the next modifications included adding a set of 35" Nitto Ridge Grapplers on KMC wheels, Fox Shocks (custom tuned by Accutune), a Trail Ready front bumper, and a custom rear bumper with swing out tire/bike carrier. Finally, the whole setup was wrapped with a custom design for a unique and eye-catching look. After years of hard work and planning, The McLeans had finally built their dream bug out rig.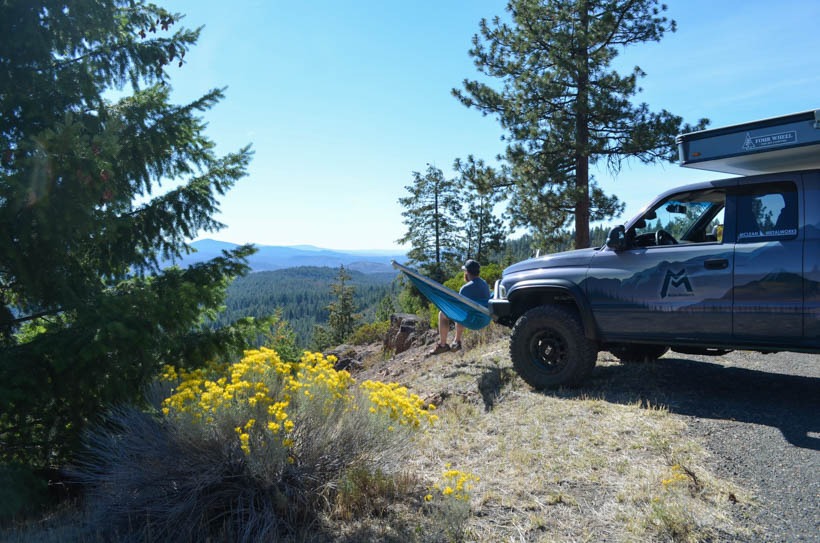 Now, McLean Metalworks isn't producing these beds commercially…but who's to say that they won't change their minds with enough peer pressure?
Beyond creating the time for the utility bed development, the pandemic also provided Chris and Jillian an opportunity to make yet another major move towards their dream life. With Jillian proving that she could hold her corporate role virtually, the couple realized they could live anywhere they wanted as long as they could bring the business with them. They had always dreamed of retiring in Bend, OR, but now could pull that dream up to the present! Many road trips down later, the McLeans had moved their family and their business to this small town in Central Oregon.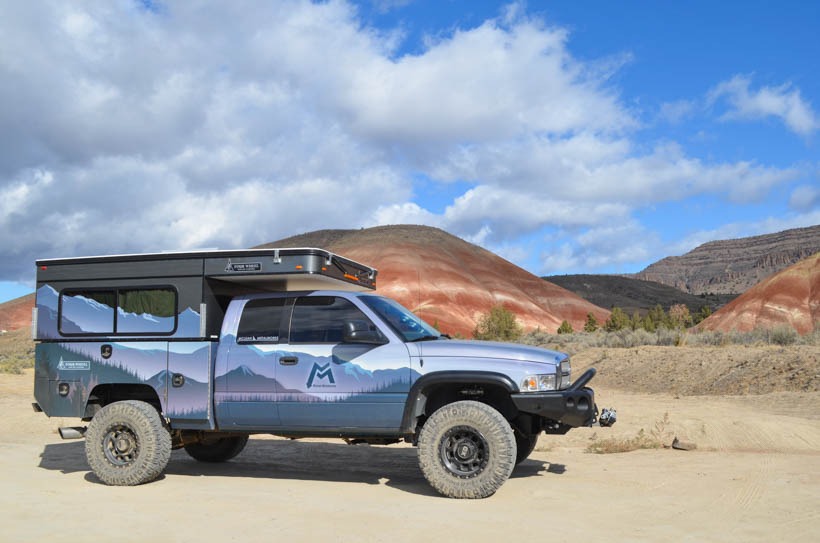 The adventure lifestyle and access to the outdoors couldn't be better than they are experiencing in Bend – Chris and Jillian love having epic dispersed camping just waiting to be found in under an hour's drive, and can't believe breathtaking sites like Crater Lake and the Painted Hills are now an easy day trip. They are still using their bug out setup regularly, whether it's for a day trip to the river where they can cook breakfast outside, or a last-minute camping trip in any direction. If you were to ask them what their favorite feature on their build is, the answer changes with every trip. Most recently, Jillian was extra grateful for the external shower feature they got on the Hawk as their golden retriever had found some poop in the woods and needed an emergency shower at camp!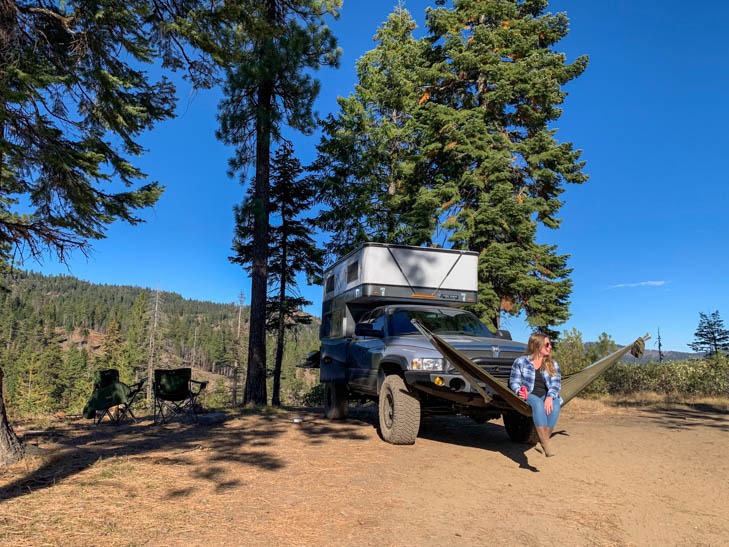 Now, living and working in Bend, you can still find the McLeans building a life they never have to escape from – whether that's at their favorite brewery's locals night on a Tuesday, out in the forest on a Saturday, or just on the road in their adventure mobile.
To learn more about McLean Metalworks check HERE
For more Four Wheel Camper stories check HERE