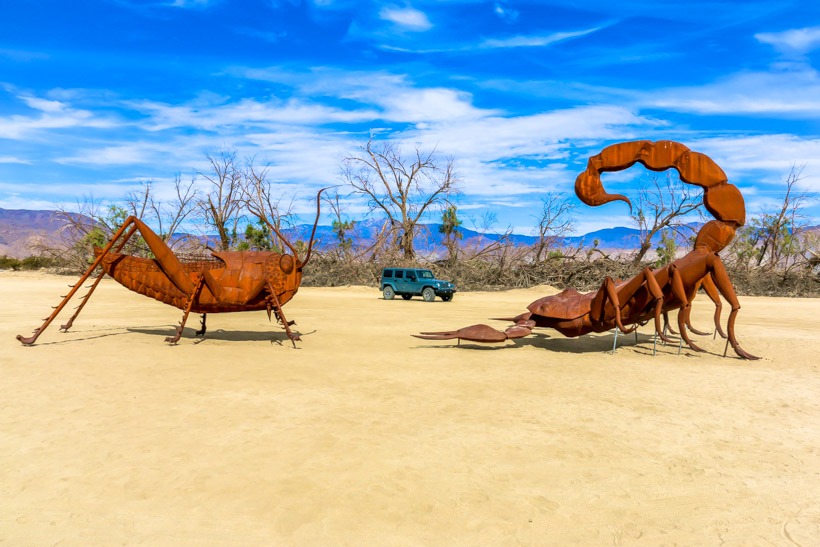 Directions: Most of the sculptures are located north of Christmas Circle, the roundabout in the center of Borrego Springs along Borrego Springs road. There are others south of Christmas Circle along Borrego Springs Road before you get to Yaqui Pass Road. You can get a free map of all the sculptures at the Visitor Center.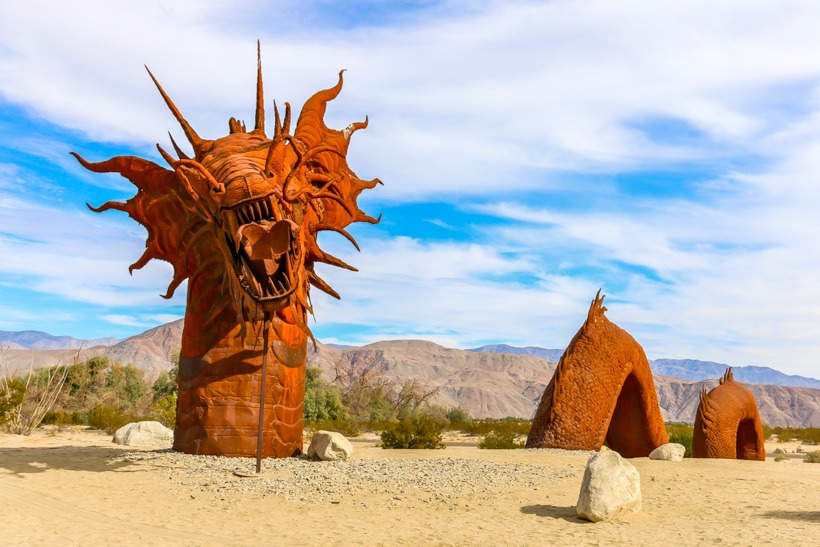 Site Location and Description: This sculpture garden in Anza Borrego State Park is a truly amazing desert find. There are over 130 large metal sculptures placed in the fields around Borrego Springs. From the paved road you can easily drive on dirt roads to get near each of the life-sized sculptures. There are creatures that roamed the Anza Borrego Desert over 6.5 million years ago, as well as sculptures depicting more recent wildlife.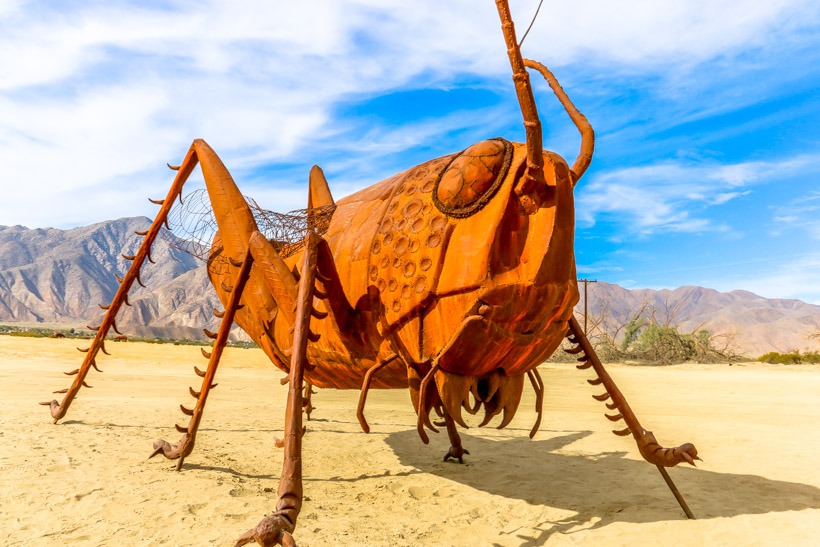 Other interesting sculptures include a "Gomphotheres"; a four-tusked elephant-like creature, giant tortoises, "camelops"; the predecessor of today's camels, a giant sloth, dinosaurs, romping horses, an amazing serpent, and more. One of the latest creations is a 350-foot sea serpent whose body submerges and emerges from the desert floor. It's got the head of a dragon and a rattlesnake's tail. It cost around $40,000, took four months to craft, and took another three months to erect in Borrego Springs. Galleta Meadows is a great photo opportunity and a fun opportunity for exploration for all ages.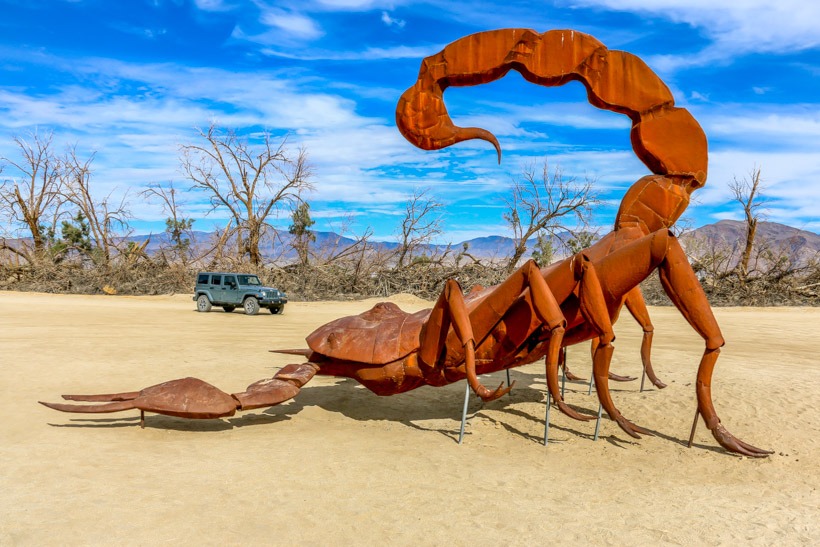 The History of Galleta Meadows: The late Dennis Avery, of the Avery Label fortune and land owner of approximately three square miles of undeveloped land in Borrego Springs wanted to create a 'free-standing art gallery' on his property. He met Ricardo Breceda, the 'Perris Jurassic Park' owner/artist/welder based in Perris, California. He commissioned Breceda in 2008 to create a collection of prehistoric creatures. Since then, the collection has grown to include human figures like a gold miner, farm workers, Native American, Spanish padre, along with popular dinosaurs such as a tyrannosaurus rex, velociraptor, spinosaurus and allosaurus.
Borrego Stardance" courtesy of Gavin Heffernan, Sunchaser Pictures