My first night in our Four Wheel Campers Project M camper, I couldn't sleep.
Instead I lay awake next to my fiancé, our two dogs, Fred & Ruby happily snoozing at our feet, marveling at the profound unlikeliness of it all.
We'd found a remote overland campsite in the Green Mountain National Forest in Vermont. During the day we'd hiked to a mountain lake, had maple ice cream from The Hatchery in the quaint town of Ludlow, and watched the stars reveal themselves as the sun disappeared behind the dense lace of trees. It was as close to a perfect day as I could imagine. And to top it off, we'd bedded down in a cozy loft bed above our truck, perched high from the ground with space to sprawl.
As I watched Fred make himself a nest from the pillows and blankets we'd laid out for him, I felt my heart swell in my chest as a flood of memories swarmed my mind. Our first days together, almost ten years earlier, in many ways hadn't been much different than today. But in aspects that still amaze me, much has changed.
The first time I saw the dog that now rested at my feet, I was fighting for my life. My fellow Marines and I had just occupied an abandoned compounded in the Upper Sangin River Valley in Helmand Province Afghanistan. We awoke to air-burst RPGs, mortars, and coordinated small arms fire from a determined and embolden Taliban.
He trotted around the battlefield like a show dog. Immune to the uncertainty and violence that surrounded him. I was captivated. Over the weeks that followed I found a way to sneak Fred from Sangin, back to a massive US base, and eventually to my waiting family in Northern Virginia where we'd be reunited four months later.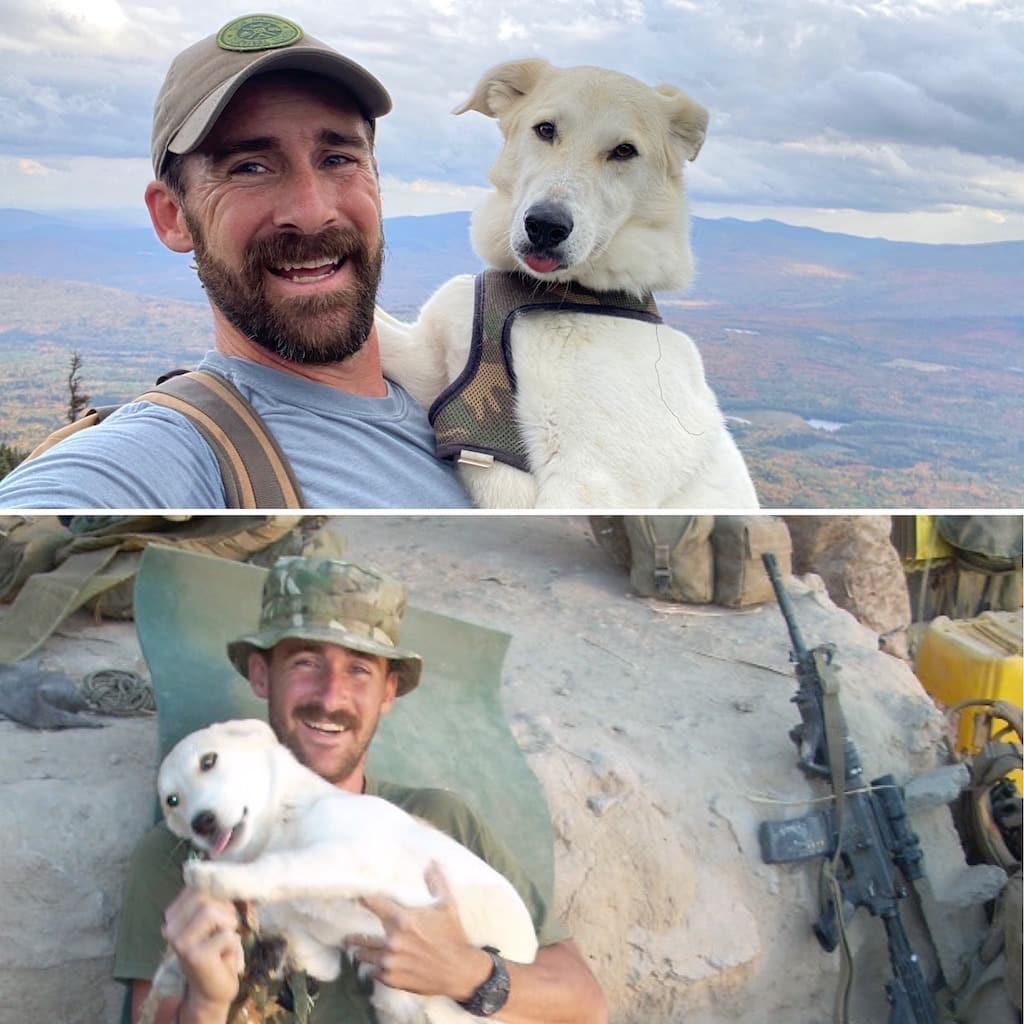 It is a story I'm proud to share in my first book, 'CRAIG & FRED: A Marine, A Stray Dog and How They Rescued Each Other'.
Nearly ten years after we found each other, Fred and I have traveled across the country six times, visiting every state in the lower 48. We're a happy pack in our 2017 Tacoma, my fiancé Nora and our other dog Ruby completing our team. Our story has been embraced by schools, universities, corporations and communities from California to Maine. Together we travel for speaking events centered around the same infectious stubborn positivity that Fred bestowed upon my fellow Marines and I.
As we traveled in recent years I'd dream of an off road camper that truly fit our overland lifestyle. Spending weeks on the road demanded more space than our five foot bed and tonneau cover could handle, but when we were at home I needed my truck to be a truck. Hauling groceries, hockey gear, and all the unglamorous duties of a primary vehicle. The wedge style options offered a lightweight camper while retaining use of the bed, but I worried about the sleeping space and if the dogs would be comfortable. As any dog owner knows, personal comfort is directly linked to the comfort of our four legged friends. I loved the Four Wheel Camper models and found myself constantly looking at their website, wondering how or if I could make it work. But the logistical needs of our travels always superseded my desire to camp and explore between speaking events and appearances. We needed to pack books, Fred merchandise and clothing for everything from black-tie to mountain chic. We had a ground tent and a nice camp mattress, we'd just stick with that for now. After all, Fred and I spent our first weeks together sleeping on the ground, no need to change it up.
Then in the summer of 2019 I saw it. The answer. The Project M. Over coffee I mindlessly swiped through Instagram admiring with more envy than I'd care to admit the overland rigs that fill my feed. A post from Four Wheel Campers teased a new model, featuring a combination of their spacious sleeping platform with all four corners popping up and the versatility of a traditional bed cap. It seemed in fact that I could have it all! The space I needed to store everything we'd ever need on the road and a spacious, comfortable camper without having to lose my tailgate.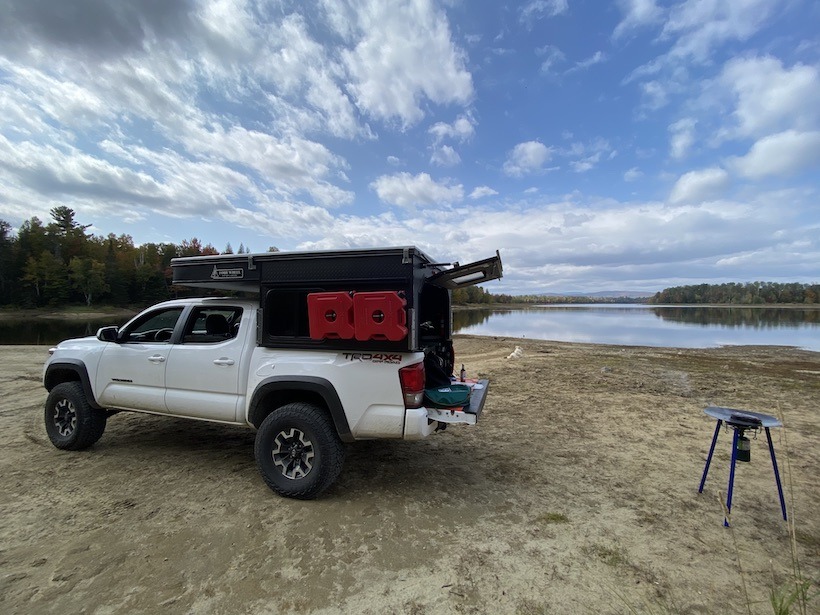 I placed my order and began counting down the days. In the spring of 2020 it all came together. I drove home from Maine Line Overland in New Hampshire with a piece of gear that seemed to have been manifested from my very dreams. Just like Fred's first tail wag at me on that hot and dusty battlefield, it was the start of something big.
Life with a Project M has very few setbacks. As a camper, it's lacking in the RV style comforts of the slide-in style units on the market. But our typical day in the backcountry is spent away from camp, on a hiking or biking trail and around the fire. We only climb into the camper once it's time for bed. At home, what it lacks as a camper becomes an asset in the form of space. It essentially turns my Tacoma into a moving van. The extra height and width of the shell with its sturdy shelves has allowed me to pack more then I should have during our recent move. I was especially proud this December when I picked up a new snowblower and was able to haul it away with the tailgate and lid closed.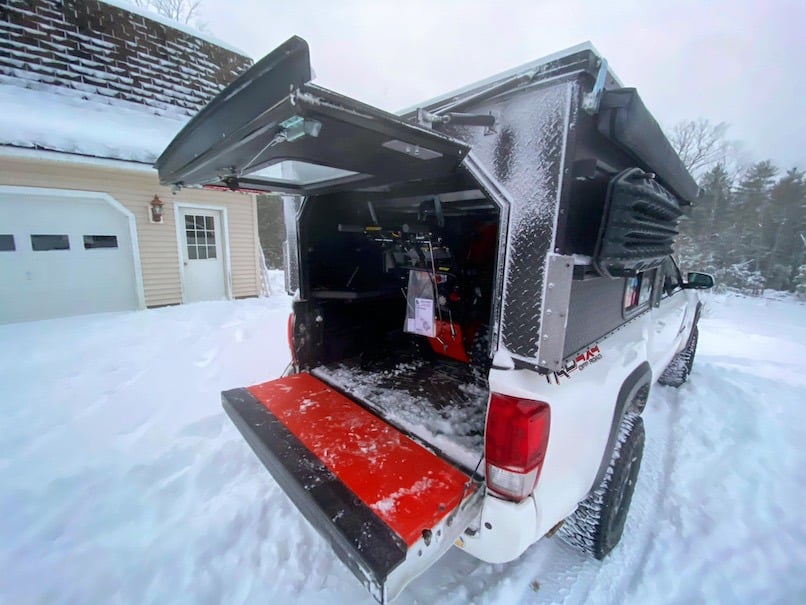 I still feel a little silly taking it to the grocery store, a bit like wearing hiking boots to the mall, but it's always easy to spot in a crowded parking lot. For us, it is a versatile platform that serves as our mobile locker room, storing everything we need for life on the road without compromising my primary vehicle back home.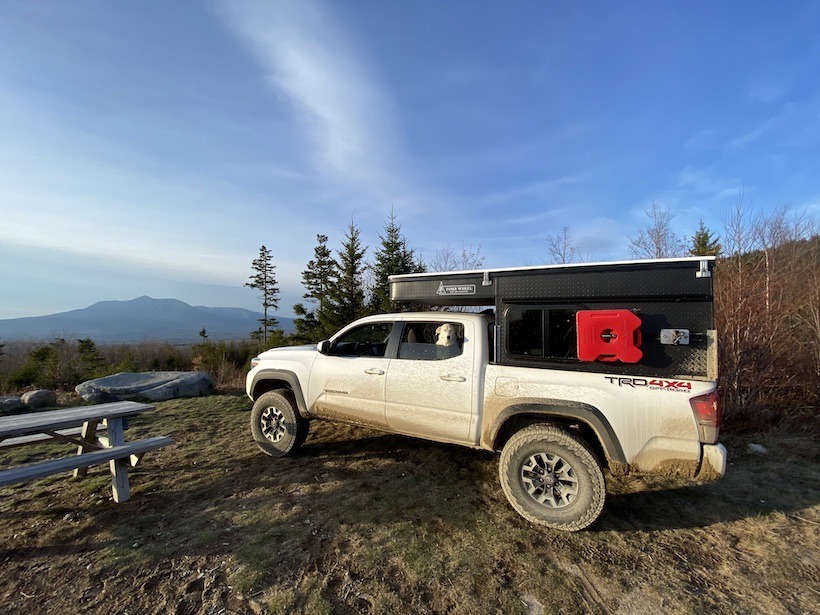 It is all these thoughts that race around my mind as I eventually drift off to sleep on our first night in the Project M. A dog that defied the odds through love and stubborn positivity, and the unlimited adventures that lay ahead with a camper that encourages and enables our wildest ambitions.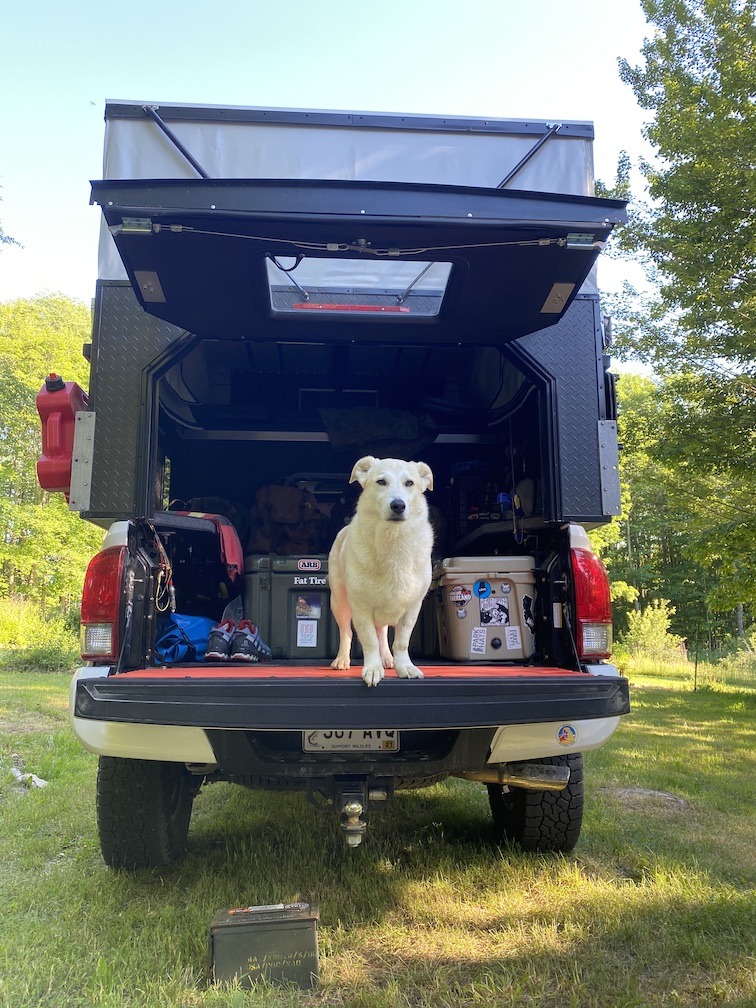 Craig Grossi is the author of 'Craig & Fred' and the forth coming 'Second Chances' (April '21). Available wherever books are sold. You can keep up with him and Fred on Social Media @FredTheAfghan & @CraigsToys and learn more about them at www.FredTheAfghan.com .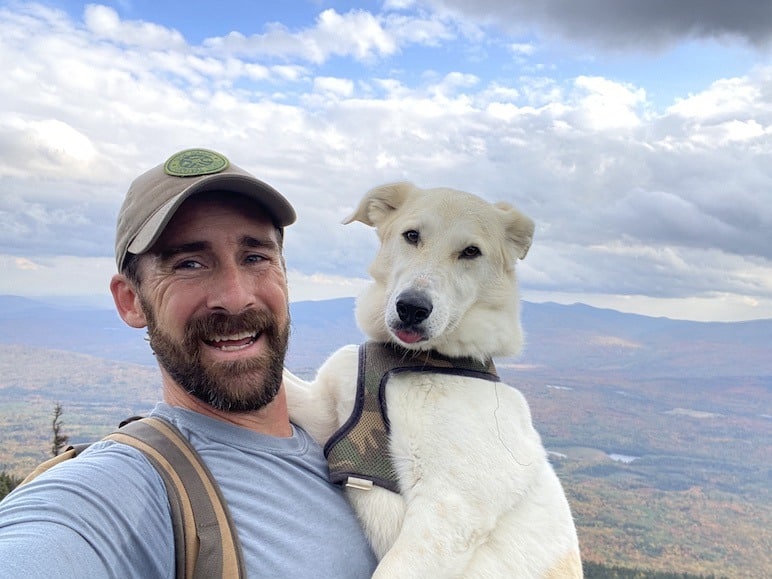 For more Pop Up Camper stories, Check Here
_____________________________________________________________