With spring closing in on us rapidly, it's time to start dreaming and planning your 2021 overland gear mods and needs. Here in the 2021 Spring Summer Overland Gear Guide we take a quick look at some exciting gear to tempt you to open up that wallet.
____________________________________________________________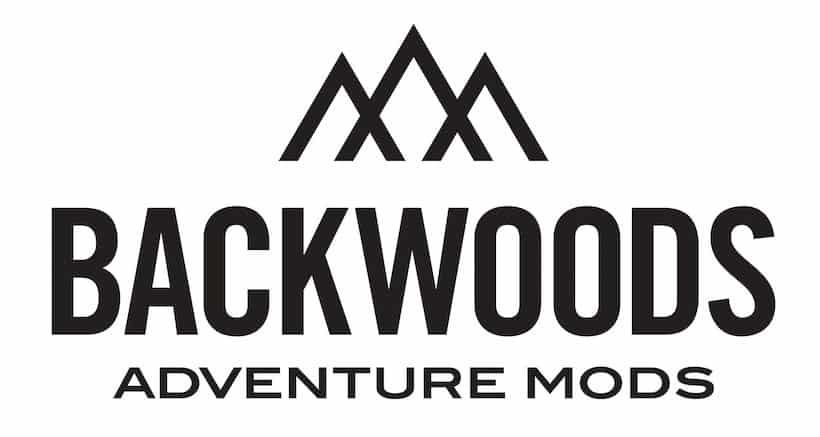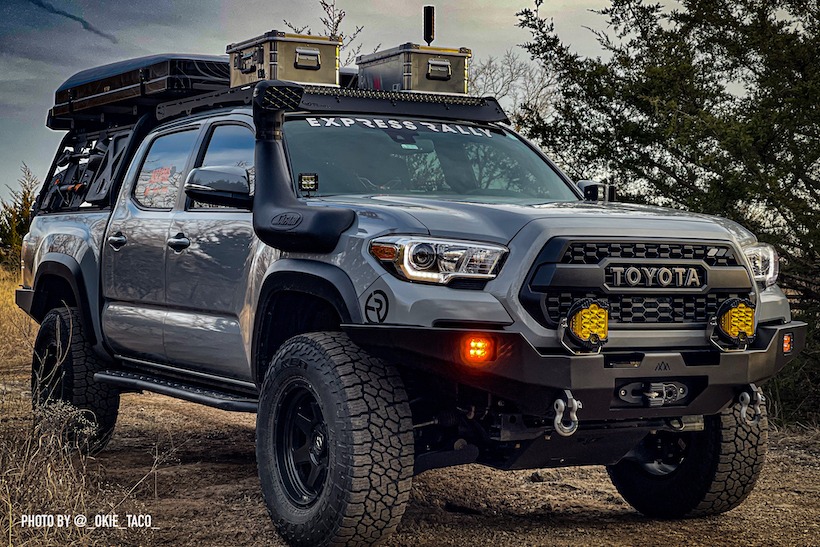 Introducing our brand new hybrid steel AND aluminum overland front bumper for 3rd gen Tacomas. The Hi-Lite gets it's name from it's aggressive high clearance design as well as it's ultra-light weight construction. Our bumper features a full 26lb ALUMINUM shell paired with a 54lb STEEL winch cradle – totaling only 80lbs. We've specially designed this bumper to have the strength where you need it most while saving weight everywhere else.
FEATURES:
USA Made- 26lb aluminum shell- 54lb steel winch cradle- Total weight – 80lbs
Welded and buffed using robotics to ensure perfect consistency
Beautiful lines and angles that compliment the factory body lines
Rust free front bumper
Fits up to 12,000lb winches
Accepts all hawse fairleads and most roller fairleads
Large cutouts for winch access and winch spooling visibility
2 D-ring shackle mounts
2 2″ square light cutouts
Flat upper platform to mount a variety of lights
Durable black powder coat finish (included)
Winch can be mounted to vehicle separate from bumper
One man installation
High clearance design for excellent approach angles and better fitment for larger tires
Powder coat included
Optional steel frame support brackets (Must have for winching)
_______________________________________________________________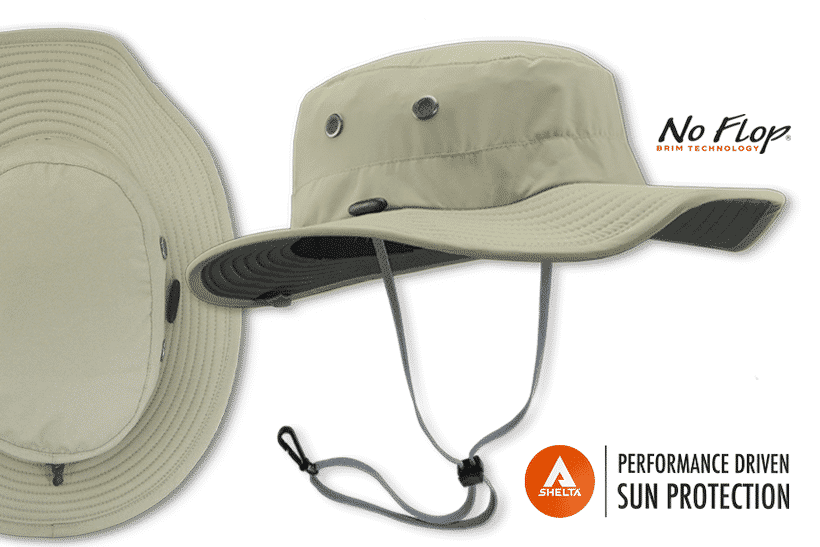 Welcome to the next generation of sun protection
Trusted by outdoor athletes, adventurers and professionals around the world, SHELTA offers the most engineered, purpose-built sunhats ever made. Their patented "No Flop Brim" sets Shelta hats apart from every other brand. This feature does not allow the front of the brim to flop up or down, even in windy or wet conditions. They offer multiple and innovative styles that are built and designed for performance as well as sun protection.
The Seahawk has a modern, more tactical feel, that doesn't look like your dad's sun hat.
Featuring a medium sized brim shape with their boonie crown technology, this style is designed
to work as well in the water as on land. Just enough UV protection, but doesn't get in the way.
Offered in 10 colors and 5 sizes.
Seahawk Features:
UPF 50+ Certified Eco Feather-Tech Fabric
No Flop Brim Technology
Removable Cord System
Vapor Barrier Interior Liner
NO SAG Perspiration Wicking Headband
Metal Eyelet Venting
Reflective Branding
Single Hand Size Cinch
Inside Stash Pocket
Floats
Brim Measurements: Front 3" Side 2 1/4" Back 2 1/2"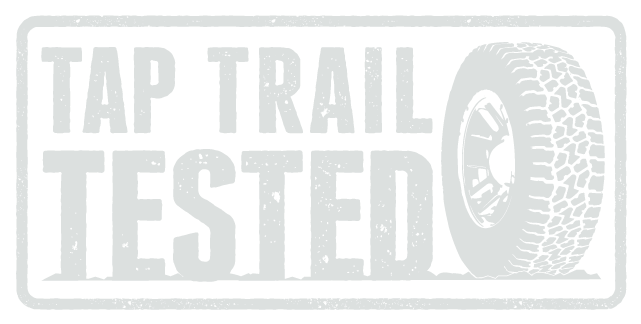 __________________________________________________________________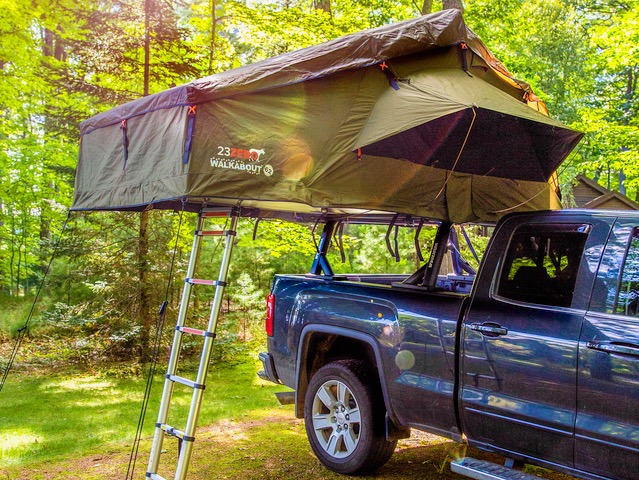 Uniquely designed for extended adventures and years of comfort and use. The fabric is a 280GSM Ripstop Polycotton Canvas with LST® blocking over 90% of sunlight and reducing internal temps by over 12%. Multiple sizes available – 56", 62", 72" and 87". Constructed with an alloy frame, all metal moving parts and an insulated floor. The extension over the ladder keeps you covered from the elements as you enter and exit. Most importantly, the attention to detail is what really makes a difference!
MSRP $1649 – $2199 BUY HERE:
___________________________________________________________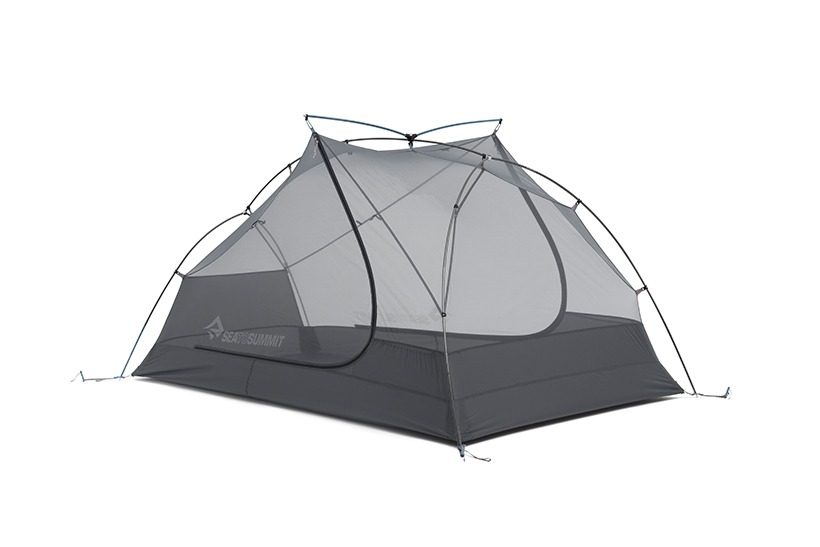 The Telos™ two-person freestanding tent will radically change your perception of what an ultralight backpacking tent can be. Sea to Summit's engineers made it their mission to design a tent that is easy to set up and filled with clever functional features. Mission accomplished. However – there are three additional reasons why leading gear testers have picked the Telos as the new gold standard for tents: space, ventilation and versatility. More space – Tension Ridge™ creates best-in-class interior space & higher doors for unmatched livability. Superior Ventilation – The Apex Vent™ expels warm air & Baseline Vents allow you to control airflow to prevent condensation. Unmatched versatility – Hangout Mode converts the rainfly into a spacious semi-open shelter or the rainfly can be rolled back for stargazing. Design Details – Lightbar™, FairShare Storage System & Quick Connect Foot System make tent life easier.
________________________________________________________________________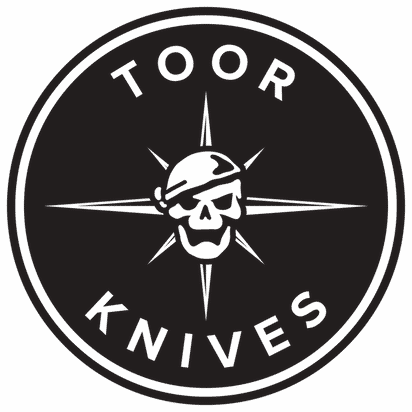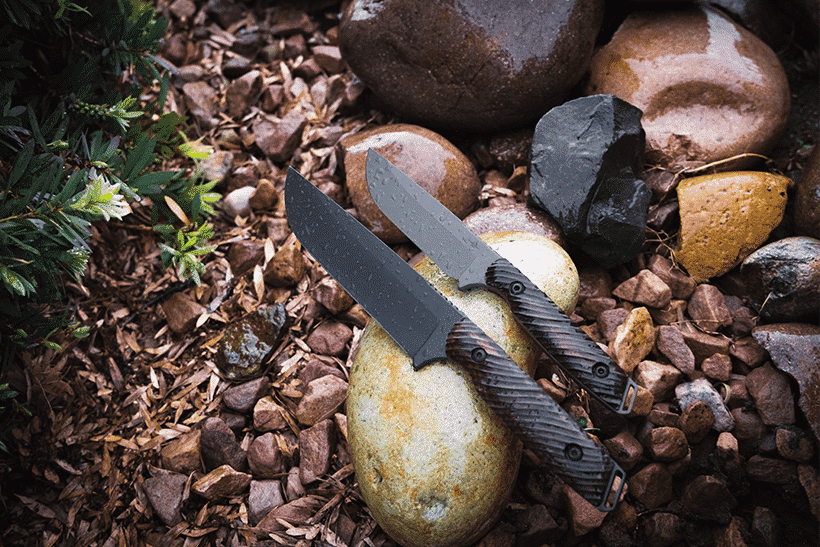 The Toor Knives Outdoor Series consists of the Field 1.0 and Field 2.0, which are made at their manufacturing facility in San Diego, CA.
With an overall length of 11.0" and weight of 10.5 ounces, the Field 1.0 was born from a desire to create a backpack knife that can tackle any heavy blade task. Ideal for chopping brush, splitting firewood, or preparing the campsite feast, this knife is the ultimate outdoor partner!
Slightly smaller, with an overall length of 8.75" and weight of 6.8 ounces, the Field 2.0 is an extremely versatile knife that provides all day carry comfort. Trusted by adventure seekers around the globe, this blade is a true workhorse and has the ability to handle almost any job, outdoors.
Both knives feature a KG Gunkote finish, which provides excellent abrasion, chemical and impact resistance. Additionally, the handles on both feature Toor's proprietary Dynamic Fluting™ texture, which provides smooth ergonomics in the hand and extra grip, when working in wet conditions. This design forces proper grip mechanics and conquers the age-old task of offering both comfort AND grip.
Each Outdoor Series knife is available in multiple colors and includes a genuine Hermann Oak leather sheath.
____________________________________________________________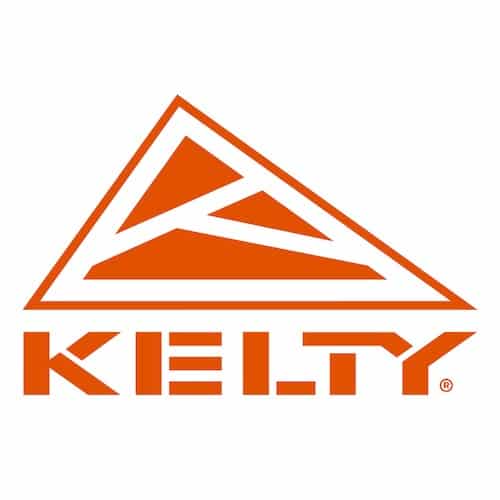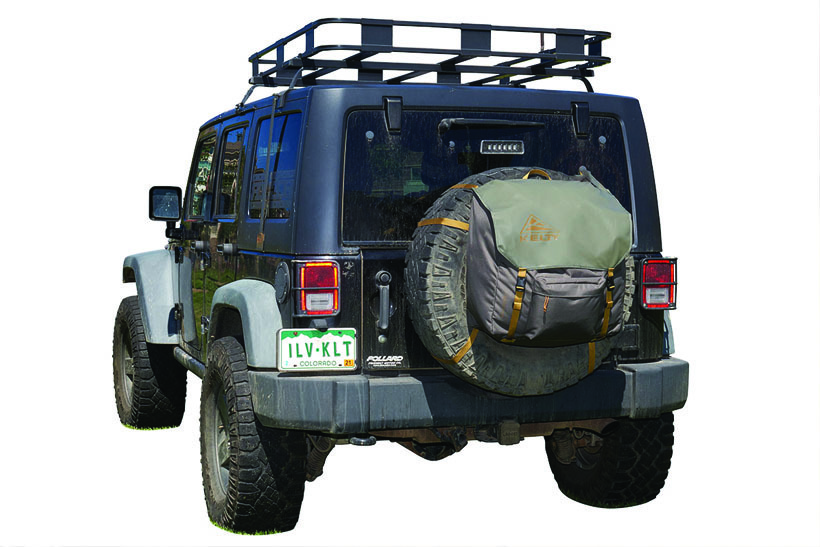 The Great Outdoors is only as great as we leave it. So, for those adventures that don't involve dumpsters and camp hosts, there's our new Trash Pak—the vehicle-mounted accessory that makes everyone Captain Planet. Capable of hauling a weekend's worth of waste & recycling, the easy-to-clean Trash Pak keeps trash out of our natural playgrounds while keeping the mess (and smell) outside of your vehicle. The Trash Pak's semi-universal mounting system works with most cars and is built with durable water- and UV- resistant materials to withstand intense sun, rain or wind year after year. Use it to haul firewood, manage waste around camp and pack it all out when the fun is done.
FEATURES:
Semi-universal mounting system for van doors, exterior rear facing spare tires and more
Constructed of durable water and UV-resistant materials
Durable coated interior for easy clean-up
6 steel accessory hooks included for unique vehicle mounting solutions
Zippered front pocket for trash bag inserts, accessories & more.
Includes 2 interior loops to hang waste & recycling bags
Foam padded back to protect vehicle+ Use to transport firewood, haul waste or store excess
WEIGHT 3 lb 4 oz
VOLUME 5187 in3 / 85 L
SIZE (L X W X D) 14 x 22 x 20 in / 36 x 55 x 20
______________________________________________________________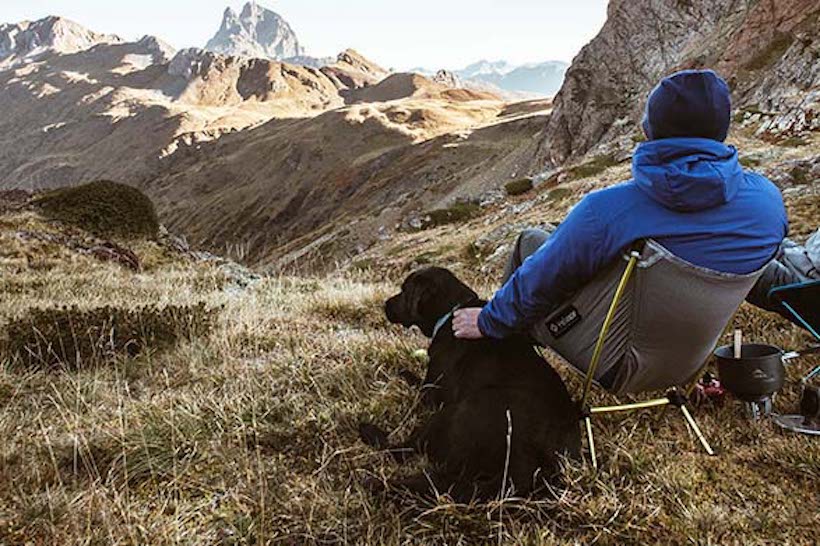 Packing smaller than a water bottle, Chair Zero is exceptionally light and compact, yet delivers impressive support and strength. Its advanced materials, disciplined design, and innovative construction hit the precise balance of minimalism and comfort. This is our go-to chair for backpacking, multi-day kayaking trips, bike tours, and moto-touring – activities where shaving weight and minimizing volume are critical.
____________________________________________________________________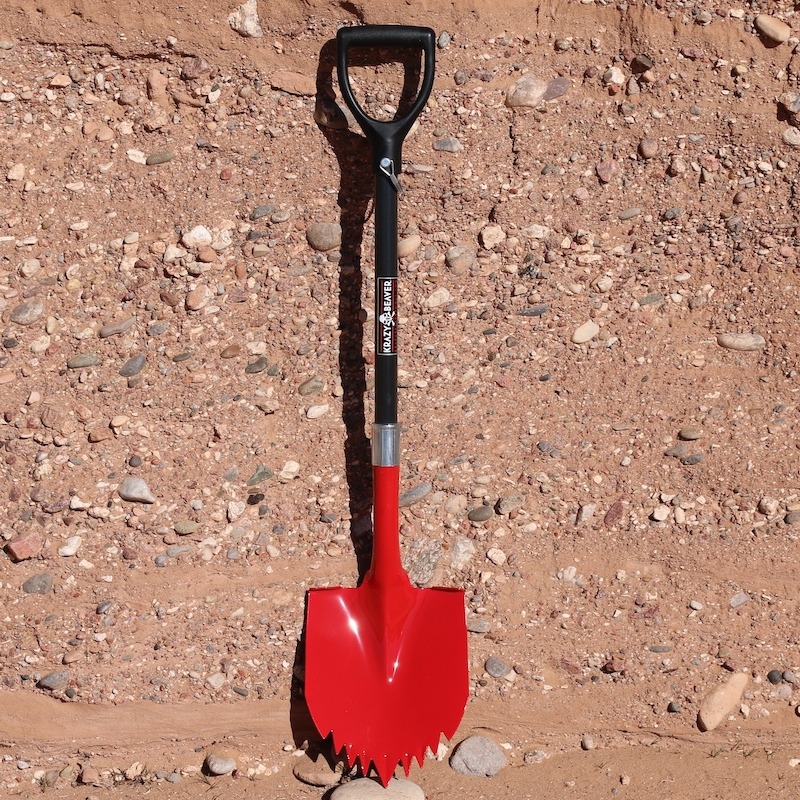 The Krazy Beaver Shovel is an All American Made Product and is currently available in only one size at this time. However, If all goes well that will hopefully be changing by the end of Summer 2021! Currently the shovel measures 40 inches Total length. The shovel head measures 11.5" tall and 8.5" wide. The shovel head is made of Heavy Duty 13 gauge heat treated steel and is sure to handle any situation you throw at it. The handle is made of fiberglass with a solid fiberglass core in the lower portion of the handle where the crimping collar and the shovel neck attach. The D grip is removable to allow for storage in the handle for fire starting items. The removable D grip also allows you to drain the shovel handle in the event you find yourself knee deep in an unfortunate water recovery. The Krazy Beaver Shovel is the Ultimate 4 season shovel!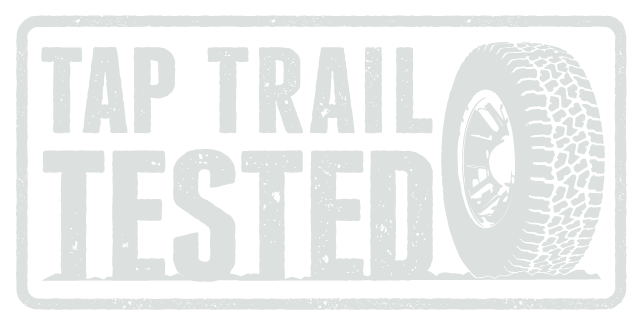 __________________________________________________________________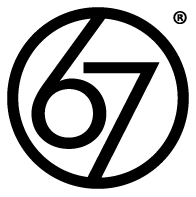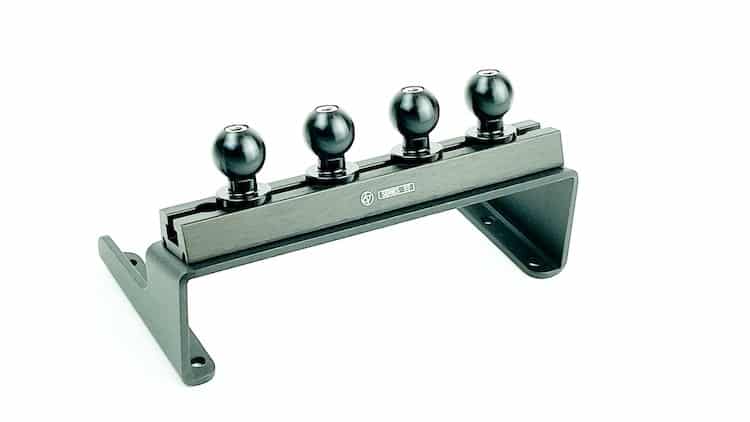 Our new Ford F-Series Base with Series 55 Rail is the cleanest and most adaptable Ford F-Series dash mount on the market. Made of aluminum and coated in black satin powder coating, the base is compatible with the F-Series150/250/350 (2015-Present). This rail sits discreetly and low to the dash and can hold up to 4 devices for maximum usability and visibility. It is fully compatible with all 67 Designs arms and holders, allowing for an easy upgrade and re-use of previous investment in mounting hardware. This base is 100% designed and made in America.
____________________________________________________________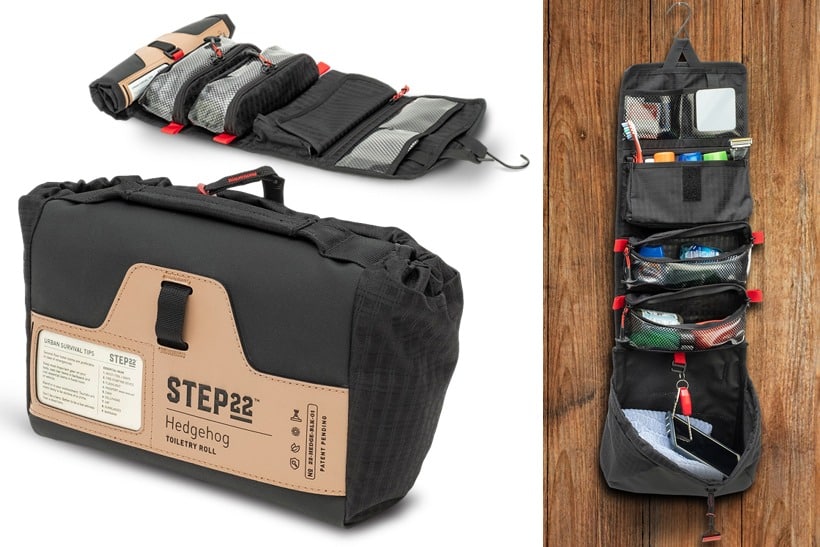 The Hedgehog Toiletry Roll by STEP 22 Gear is a unique solution that makes getting clean easy anywhere on the trail. No need to worry about where to hang it! With multiple mount points, the Hedgehog can hang from just about anything.

With 7 usable storage compartments, including 2 removable pouches that are perfect for day excursions, you will find a home for everything. No more searching for the perfect place to store your loose items. The innovative design converts the attached carry bag into a handy storage bucket during use to hold your larger items like PackTowel, phone, and keys. Rolled up, the Hedgehog is actually more like a bag, keeping your stuff nice and tight for easy storage and transport.
As expected, STEP 22 used only best in class materials for the Hedgehog. Featuring YKK zippers and their 1,000 Denier Coated Rugged All Weather Layer nylon, the Hedgehog is built for a lifetime of use. The included mirror is one of the best features of this toiletry roll!
Make sure to keep an eye on STEP 22 for some exciting new products launching in late March.
__________________________________________________________________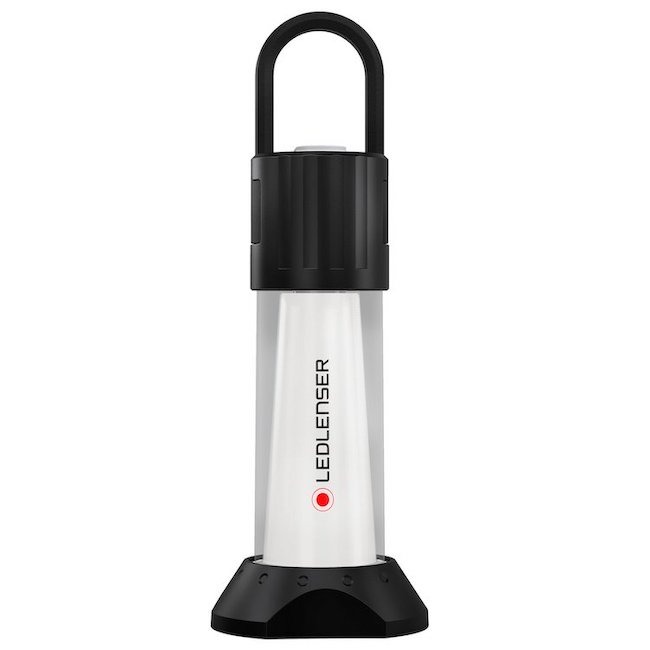 The ML6 Connect Warm is the smart controllable lantern for all life situations.
Thanks to its path-breaking Micro Prism Technology, it provides efficient, glare-free and targeted lighting – either with pleasant warm white light or with red light to maintain night vision. Thanks to the Ledlenser Connect App and the included remote control, the ML6 Connect can be personalised at any time. The lantern features a power bank function and various mounting options, therefore being always ready for use.
MSRP $119.95 BUY HERE (For a 20% discount use TAP20OFF at checkout)
__________________________________________________________________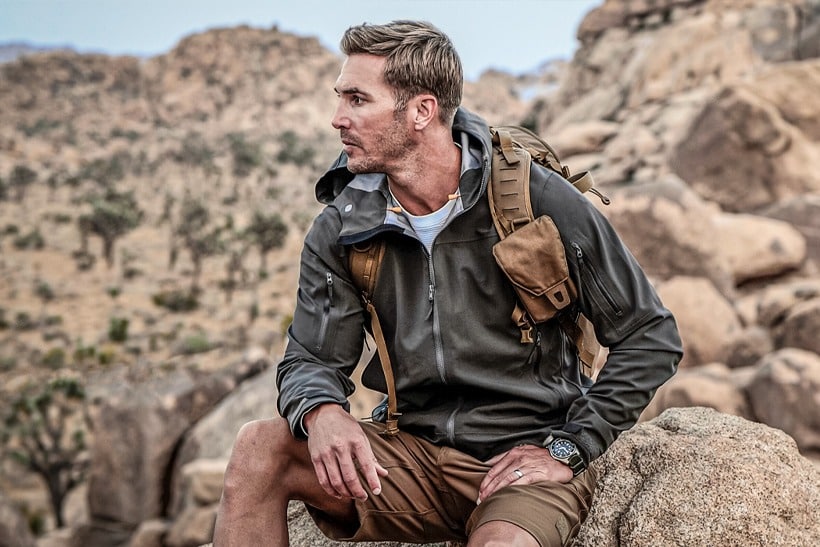 The Defiant Hoodie Soft-Shell is a fully seam taped, weatherproof, technical soft-shell hoodie with 4-way stretch and functional design features for maximum capability, versatility and performance. Streamlined, uncluttered purpose driven design, feature rich, and easily transitions from the wilderness to street in all 4 seasons.
Expertly constructed with an apex performance Schoeller textile of Switzerland, the innovative, embedded component management system by Cohaesive™ of North America, and YKK AquaGuard® zippers. The purpose driven design is born from almost 2 decades of R&D experience in this specialized outerwear category, the input of real-world user feedback across all 7 continents from the Hindu Kush to Torres del Paine, and the sum of empirical experiences from our chief designer. From everyday wear to remote destinations and even dangerous places, the Defiant Hoodie in an uncompromising technical soft-shell that literally has you covered.
Some of the functional design details include 4 external zippered pockets with dummy cord anchors to keep your EDC tools secure, a zippered internal pocket, a 2-way main zipper, laser cut CSPE (Hypalon) cuff tabs, bias cut cuffs, 4-way stretch mobility, waterproof-breathable technical fabric that adapts to changing environmental conditions, pit zips, and the cleanest cinch cord management system available.
____________________________________________________________