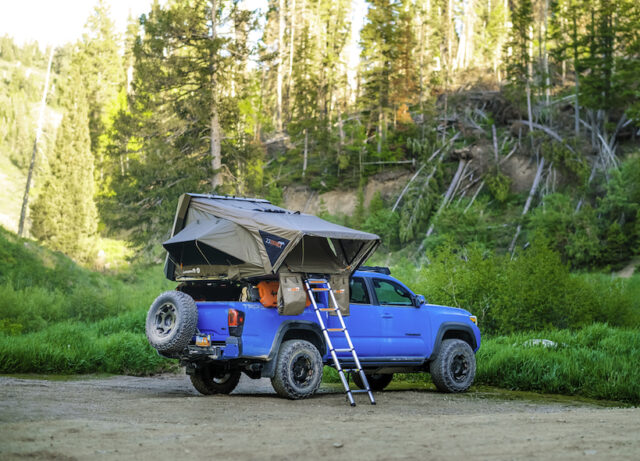 The new 23 Zero Armadillo A. is a rugged, 14 GA, fully welded, Aluminum, 4-season, hard-shell roof-top-tent. It's uniquely and aerodynamic styled with semi-textured, high-gloss, black, trail-hardened finish ready to deflect low hanging branches or high-speed roadways in all conditions.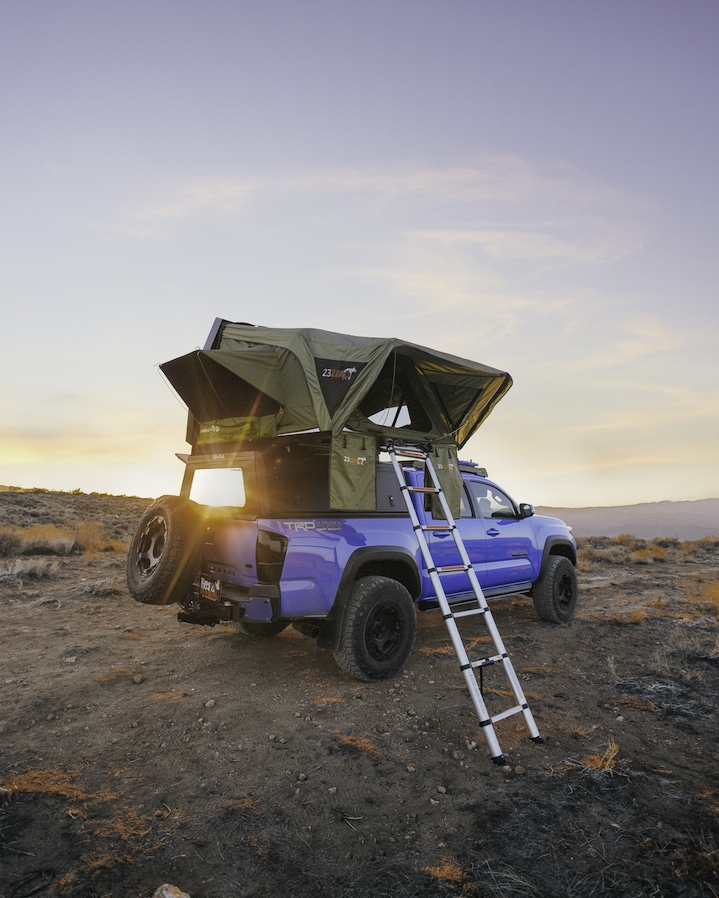 It includes Light Suppression Technology® (LST®) – a leading-edge fabric which is a combination of UV treatment and an advanced Polyurethane coating maintaining up to 15% cooler temperatures inside the tent. And there is almost zero light penetration until any windows are opened so you can sleep better than ever before in our roof-top tents. Early summer sunrises, being bathed in light and sweating are a thing of the past! Control the light – control your comfort!
The 2 inch Rebound Foam® mattress is newly engineered with a higher latex content to resume its original shape much faster than traditional high-density foam roof-top-tent mattresses. It feels firmer even though on paper it has the same specs as its predecessor. Side-sleepers will not slowly sink to the bottom. A water-resistant, breathable, removable, and quilted topper in 23 Zero olive green ensures comfort while matching the internal quilted headliner.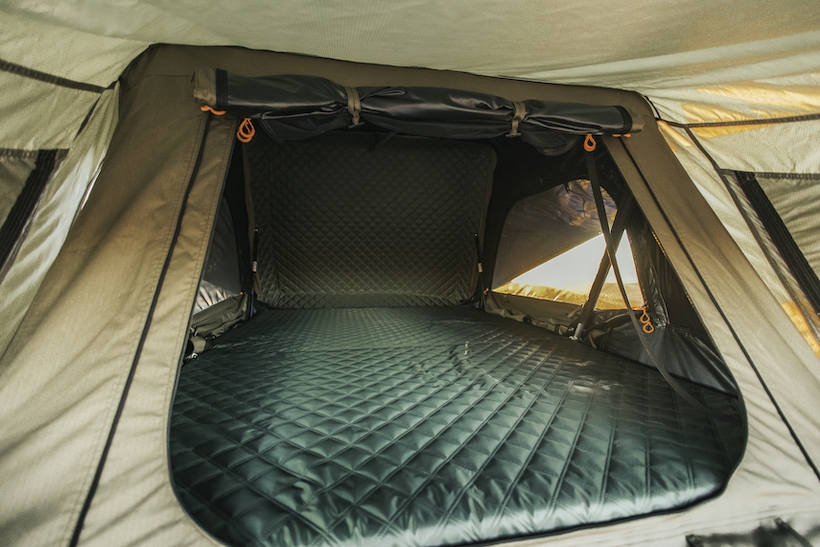 The 23 Zero Armadillo A. can be purchased with a right or left side deployment option which allows for optimized placement on your choice of overland rig ranging from smaller crossovers and wagons to bed mounted mid-sized 4×4's, to monster custom builds. It comes in two sizes, the A2 which is a 2-person tent, and the A3 which is a 3-person tent – see our website for all of the dimensions, tech specs and other informative details.
MSRP: $3,795 – $3,995
To check out the 23 ZERO Armadillo RTT click HERE