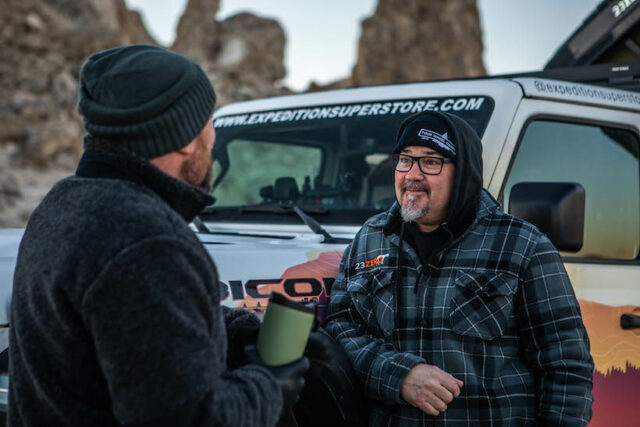 The "Behind The Wheel" series is an up close and personal look at brands and their owners who are an authentic and passionate part of the exciting world of Overlanding. Today we're sitting down with Justin Dowey, Founder of Grasshopper Trading that distributes 23 Zero, UC Gear and RacksBrax here in the US, and Expedition Superstore.
Justin, great to chat with you. Let's start with your background and why and how an Aussie is sitting here in the States talking about Overlanding to a Brit?
That's a good Question Andy. My background has crisscrossed in and out of the overlanding industry for more than two decades. My Introduction to 4×4 touring, or overlanding, really started back in 1995. I was working for a tire store in Queensland, Australia when I was invited to be part of the course setup team in the Australian Safari Rally. This was once the harshest off-road stage race held at the time covering thousands of kilometers across the outback desert of central Australia. It departed from Alice Springs, Northern Territory and went through to Darwin, Northern Territory over 7 days requiring self-sufficiency and remote camping in parts of the Tamimi Track through Kalkarindji , Kathrine and eventually on to Darwin for the finish. I had no idea the impact this trip would have in shaping my career. Since then, I have been fortunate enough to work with many leading brands in the outdoor industry and be involved in manufacturing, wholesale, and retail. In 2014, one of those brands offered me an opportunity to set up operations for them in the US. So, my wife, 2-month-old son and two dogs packed up everything and moved to the other side of the planet. The job turned out to be short term, but we liked it so much we stayed and started 23 Zero.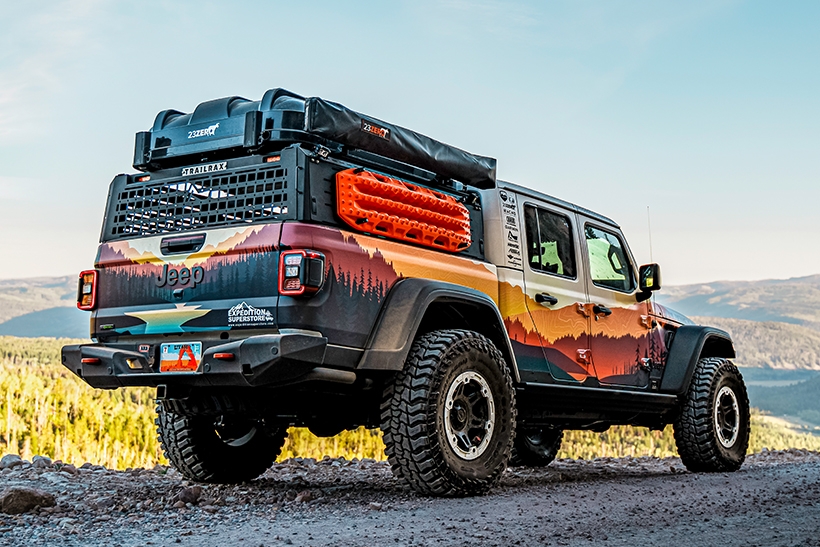 As a passionate overlander yourself, what's been your favorite trip you've taken? Also, what your current rig?
Death Valley is spectacular and visiting the 'Racetrack' is my favorite trip. Years ago, I watched a TV documentary about the 'Racetrack' with my Dad and the mystery of the moving rocks was very captivating. Yet, at the time, I hadn't even travelled overseas so it was a location I never imagined I'd ever get to see in person.
My Current rig is a Ram 2500 aka: 'Ramchop'. It's built out with an AEV prospector kit, 40-inch tires, a custom flatbed and will accommodate two different camping configurations – the first is a Four wheel Camper 'Hawk' and the other is a Bowen Customs canopy with a 23 Zero rooftop tent.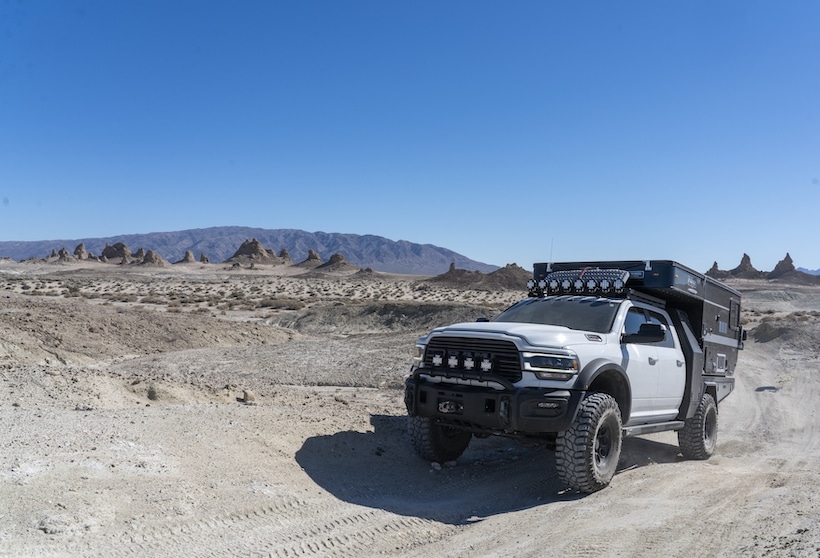 What's been the greatest challenge for setting up a business in the US and what differences do you see between the Australian and the US overland markets?
The US is a younger overlanding market. The internet and social media are the primary sources of product information these days, yet the feedback is that people still like and want to touch and feel merchandise, especially when considering making a substantial and valuable product purchase. Getting products into stores has been the challenge as the US does not have a large network of stores compared to Australia. It is difficult for customers to receive professional and objective advice based on individual needs, and customers often make decisions based solely on flashy advertising and sometimes end up with a product that may not be the best fit.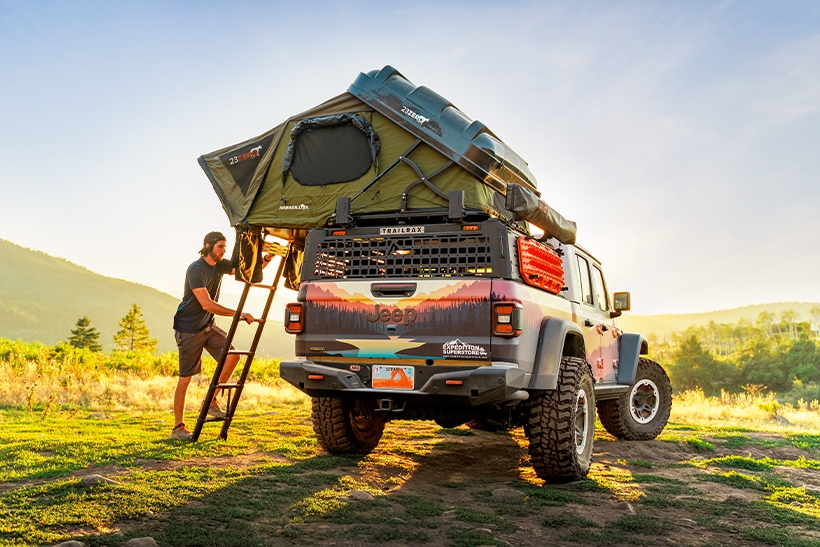 23 Zero is now an established overland brand, so let's talk about Expedition Superstore. I know you have some exciting news here that will WOW our reader!
Expedition Superstore was established as our archetype in the creation of a network of stores to display and stock the best brands that come with pedigree and reputation in the overland market. We want to provide the customer with expert information and advice and help them make the best choice based on their individual needs. Each store has a diverse mix of products able to outfit and build an overland rig from end to end, top to bottom.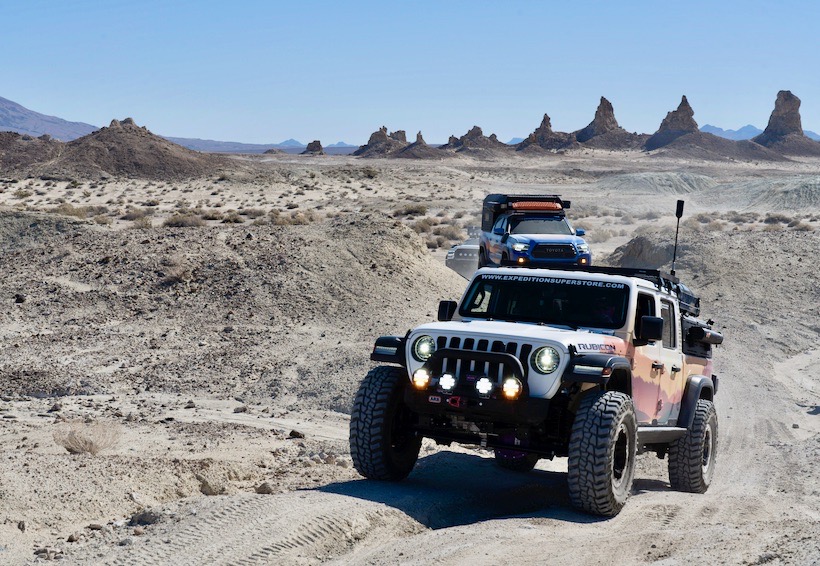 That's super exciting news Justin! Give us some ideas about the range of products we should expect to see in the Expedition Superstore stores and on-line?
Each store will keep and display all manner of overland gear and equipment such as recovery gear, roof top tents, awnings, and roof racks. There is a vast range of storage solutions from permanent to various containers, boxes, and tubs to organize and carry your gear. Camp kitchen gear to cook, eat and clean up with and shower and bathroom essentials. 12V electrical is important with charging systems, fridges, wiring, off-road lighting, brake controllers and GPS units. Then there's the build components like bumpers, sliders, fenders, underbody protection, brake upgrades and suspension upgrade you might need to carry all that extra load. We also stock a variety of camper options like I have on my rig, 'Ramchop'. All of which we can advise, supply, and install for you.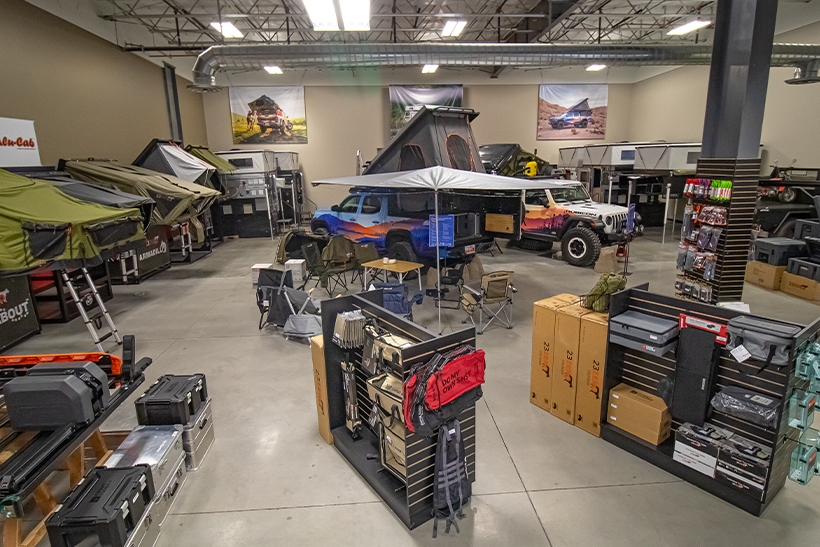 In addition to products are you intending to add initiatives like Training Courses and Tours? I suppose an overlanding one stop shop.
We plan to hold in store workshops and info nights, overland car shows and guided tours where it makes sense.
What's the potential here Justin? 3 years down the line, what does Expedition Superstore Franchise look like?
We want to find store owners who have a love of overlanding, who want to deliver a first-class customer experience and provide them with a systematic solution to do that. Based on the comparable market size in Australia there is no reason why there couldn't be at least one or more stores per state population dependent. On a recent trip to Australia, I visited my hometown of Newcastle (which is within one hour drive of Sydney), and it has a population of approximately 700K residents and supports 6 stores worth mentioning.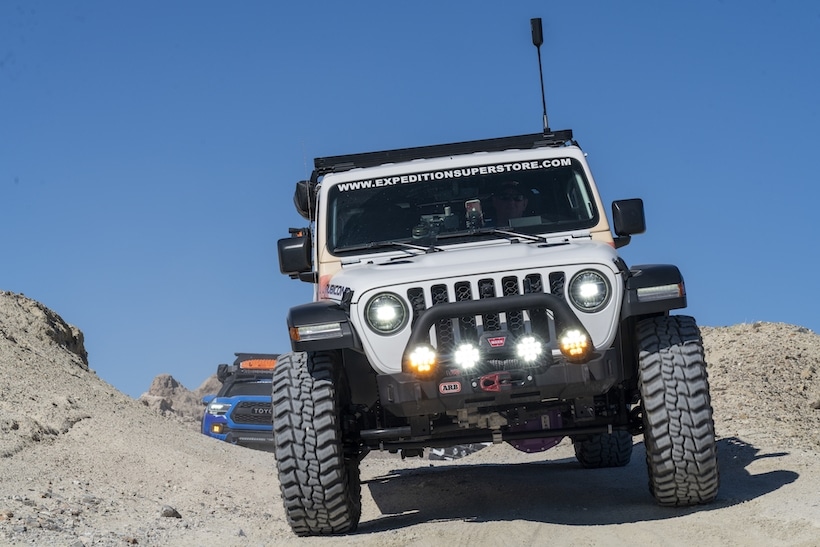 Are you looking for any parameters for someone to qualify as a franchisee? Also, if someone's reading this and feels like they're a serious franchisee candidate, what's the next step to find out more?
Obviously, there are some financial qualifications but more so it's the desire to provide an industry leading service level and store presentation that's second only to another Expedition Superstore. We are here to help build that and together, set the standard for what an overlanding store should be. To find out more reach out to us at [email protected].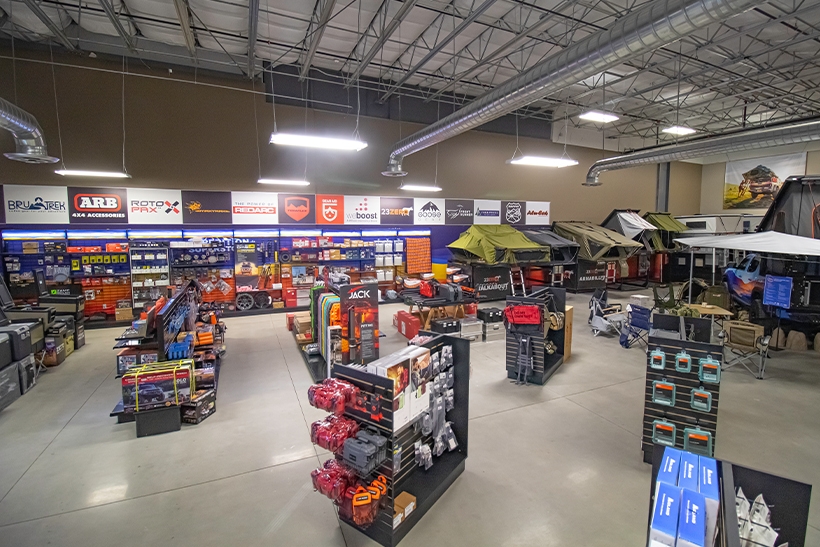 Let's briefly talk about the category. Overlanding has obviously exponentially grown in the past 36 months. Have you seen demand come from areas outside of the core Overlander and do you see the category moving towards the middle ground of Vehicle Supported Adventure, where the consumer might be a fly fisherman, Mountain Biker or Surfer first, but support their passion with a nicely build rig or RTT?
In short yes, absolutely. It's interesting that the build and gear selection is very similar for both. Each has a different reason for camping and the use of the vehicle as the base. Without going too far outside of the day-to-day requirement of a family to enjoy a 2-day camping trip is vehicle-based adventure as the amount of gear you require you could not carry. The vehicle choice is not a factor, utilizing it best is what it is all about.
Thanks for sitting down today for "Behind the Wheel", Justin. Great to see 23 Zero booming and I'm excited to see the Expedition Superstore business grow and flourish!
Check out: