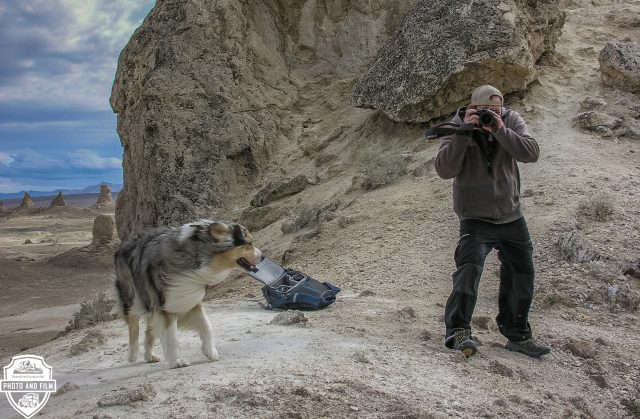 With any creative endeavor there are many styles and applications and this is certainly true when capturing Vehicle Supported Adventure. Much of TAP's work captures the environment we find ourselves in and when featuring a rig or person, we feel they should fit naturally into the landscape, as oppose to dominating the shot. For us, our rigs are simply fun tools, that allow us to get deep into inaccessible and remote areas and our cameras are there to record the adventure. Check out www.theadventureportal-photo-film.com for examples of our work.
What's in our bag?
At TAP we take capturing Vehicle Supported Adventure seriously and a common question we get asked is "What gear do you guys use?". That said, here's a comprehensive breakdown of what's in our camera bag(s), what the item is primarily used for and why we chose it. Please feel free to post comments if you'd like any further details.
Cameras:
Firstly, the best camera is the one you have or the one you can afford. Expensive cameras are of course awesome, but they don't make you a better photographer. Time, a lot of practice and many mistakes, eventually result in good photography. Another important point is to understand your photographic goals, as different set ups are suitable for different applications. If you simply want to take social media ready pics of your rig or camp set up, then honestly a recent gen i-phone will likely be all you need. If you want to specialize in astro or complicated time-lapse projects, then that's a different story.
Sony A7sii – After spending a couple of years with a Canon 70D, I decided I wanted to get serious with astro projects, so the Sony A7Sii was the natural upgrade choice. It's a full frame camera, incredibly light and has an amazing low light sensor. When it came out in Oct 2015, it was revolutionary and became the industries astro camera of choice. It also shoots amazing in camera 4k video. (It was used on Planet Earth 2 and by Chris Burkhard Under an Arctic Sky, so what more can I say!) It has stood the test of time, however Sony has recently announced a new generation and we're all waiting anxiously to see what changes they make to keep ahead of their competition.
Astro Photography and Overlanding
Pros: Full frame, low light sensor is just phenomenal, size and weight, fantastic internal 4K video recording.
Cons: Poor battery life, non intuitive menu, low mega pixels, so printing a problem.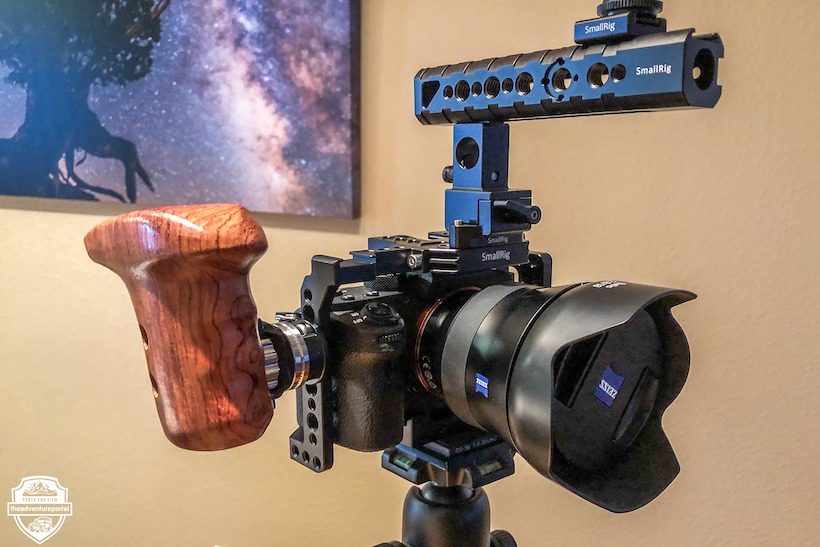 Sony A7Riii – With the A7Sii being our astro specialist, I decided to add the A7Riii for all round use, while capturing Vehicle Supported Adventure. It's identical in looks and size to the A7Sii, but with a larger battery, two SD card ports and massively increased 42 MP capacity. Picture quality is simply fantastic and frankly for a landscape photographer, this camera is one of the best on the market.
Pros: Full frame, stunning picture quality for printing, 42 mega pixels and awesome IS0 100-6400 capability.
Cons: Non intuitive menu (that is annoyingly different than the A7Sii). Frankly, hard to find much wrong with this camera!
Lenses:
Sony FE 2 / 28mm (Super light and compact and a solid general purpose prime lens)
Sony FE 4 / 24-105 G OSS (My go to all-round daytime zoom lens – lives on my A7Riii)
Zeiss Batis 2.8 / 18mm (My go to Astro prime lens – lives on my A7Sii)
Sony FE 2.8/70-200 G OSS (My distance zoom lens – used fairly infrequently, but good to have)
Camera Bags:
F-Stop Anja 40l bag. My go to if I have to carry a lot and hike in somewhere.
Lowe pro Hatchback 25l backpack. Great small bag for day hiking or general carry. Cons: doesn't have straps to carry tripod. Side pockets carry a water bottle or our Job mini tripod.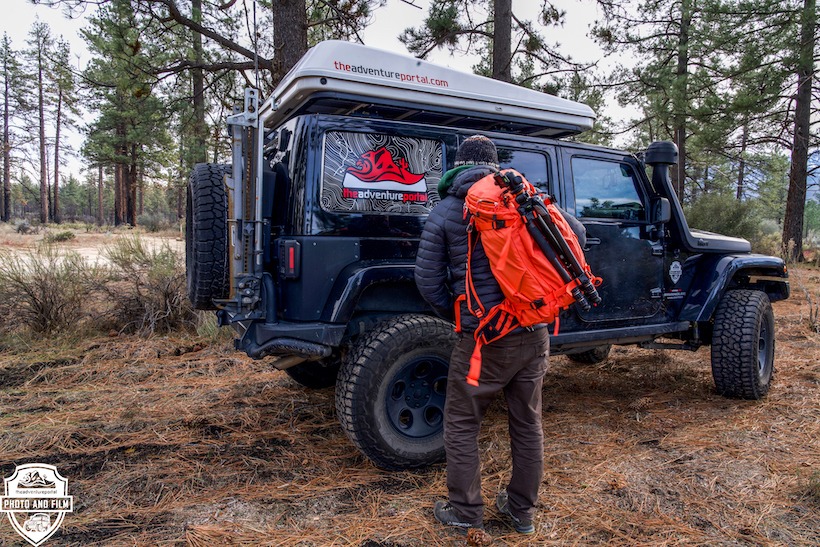 Tripods:
SLIK 504 QF11 – I use this for time-lapse and video work as it's heavy and sturdy
Joby Gorilla Grip (Super light to hike with and flexible legs allow custom locations)
Misc:
SanDisk Extreme Pro 95Mb's (3) 64 – 128 GB's (We have multiple cards always stashed in both camera bags and also in our rigs. So easy to forget a card and yes, we've learnt by experience!)
Multiple batteries: 3 x batteries for Sony A7Riii and 4 x for Sony A7Sii
Goal Zero 500 lithium powerpack for basecamp charging on multi day trips.
Lighting: Lume Cube 2.0
Time-Lapse and motion control:
Syrp Mini Genie 2 : My go to, for all 2 axis (pan and tilt) projects. Light/compact for throwing in a backpack and very easy to use through their App. Highly recommended for Time-Lapse. As you can see from the photo below, I use 2 of them in a combo attached to a Syrp Pan Tilt bracket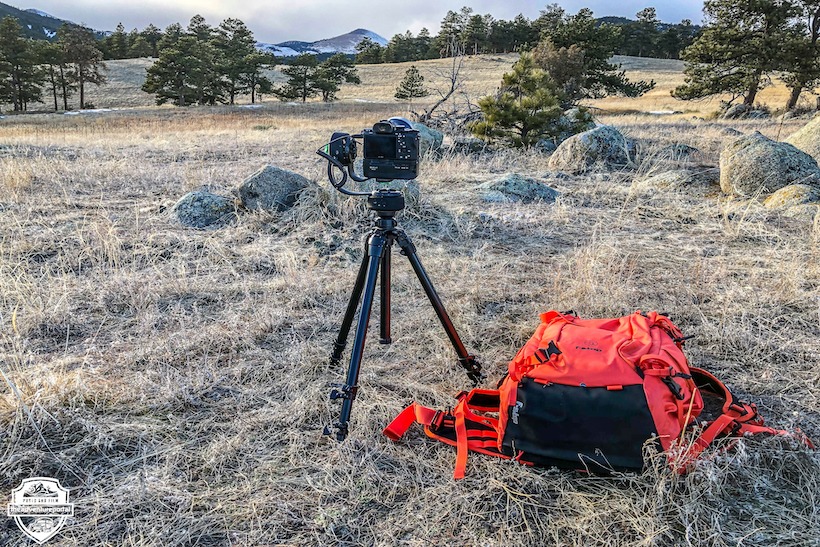 Kessler Crane Stealth Slider and Kessler Crane Second Shooter Plus (Robust and definitely not a light weight setup, used for more complicated 3 axis projects (pan, tilt and slide) where I can carry the equipment in the rig and not have to hike anywhere.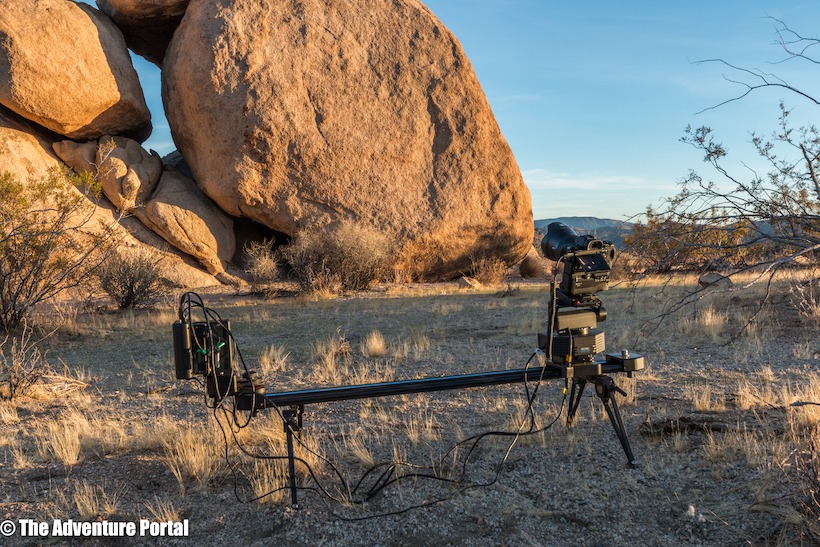 Zhiyum Crane Gimbal – Used for run and gun hand held video footage. Not going to lie, I have found it difficult to stabilize the gimbal in the field.
5″ Atmos Shinobi 4k photo and video monitor. I wished I'd upgraded to a model that can store the footage shot. This is just a monitor.
Small Rig cage and various accessories – Primarily used for video work in doors
Drones:
DJI Mavic Pro – I have a love hate relationship with drones. On a positive note, they can create some beautiful cinematic results in your video production. On a negative, I don't know anyone who hasn't crashed theirs and it's honestly hard to get good at using them, due to the over regulation of their usage. Rather than simply banning them in all National and State parks, a better system would be to license the operators, so serious users can maintain standards and use them appropriately. ****Pro Tip: Buy the extra batteries – You'll need them. I use the daisy chain charging system with 4 batteries.
_______________________________________________________________________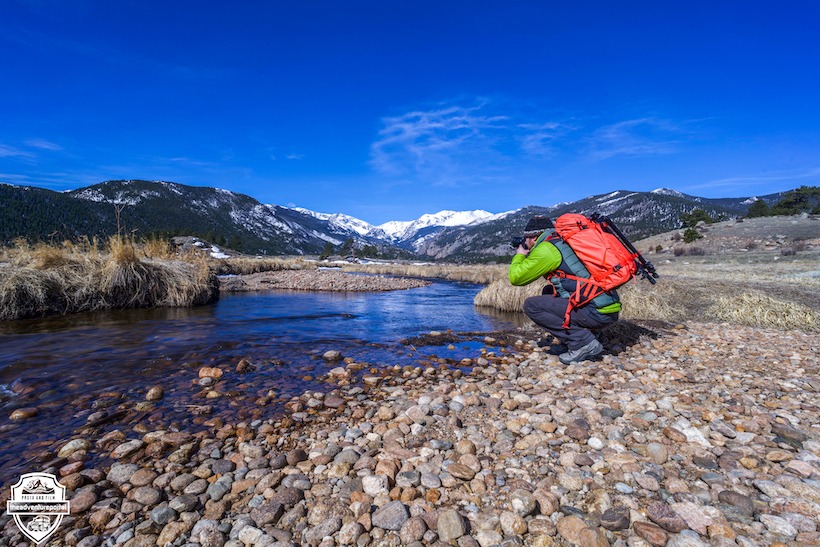 ***** Full disclosure, if you click any of the links and make a purchase we make a small commission on the sale *****