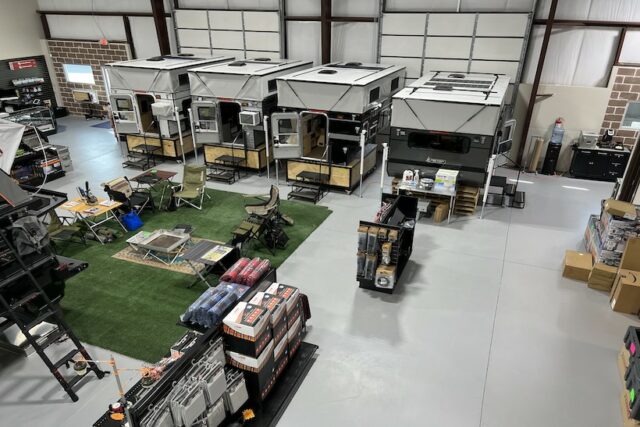 If you're a Texas resident, you'll be stoked to now have the ability to see Four Wheel Campers up close and personal with the addition of a new truck camper dealership in Fort Worth, Texas! Since 2016, CB Adventure Supply has been the best Southwest source for outdoor & overland gear. CB Adventure Supply owners Ryan and Libby, and their team, are now serving the Southwestern states. They will be managing new camper sales, installations, parts, and service work.
Not everything in Texas needs to be bigger. Having a smaller, nimble, rugged, lightweight camper enables Four Wheel Campers customers to explore challenging back-country terrain, mountains, and the gulf beaches. Four Wheel Campers and CB Adventure Supply invite you to the new camper showroom.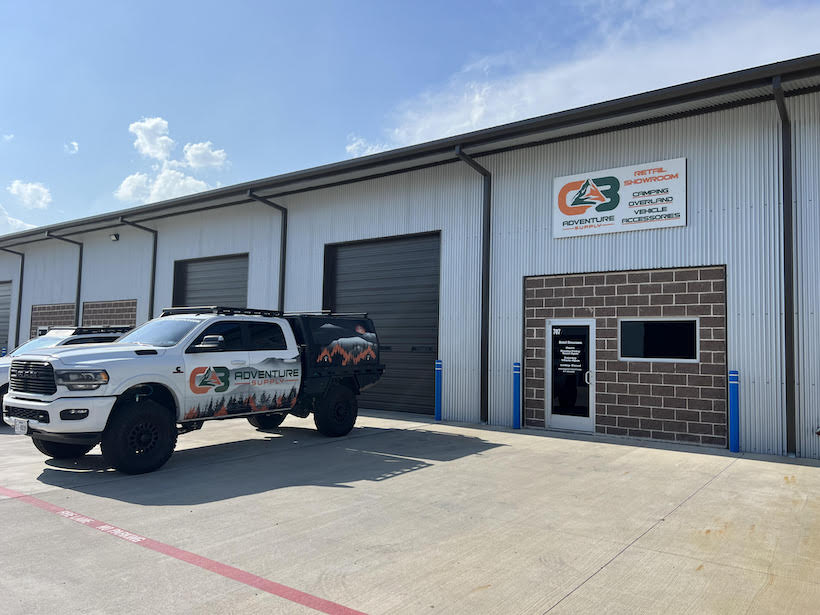 More About Four Wheel Campers:
Four Wheel Campers, founded in 1972, is the world's leading producer of pop-up campers for trucks. The lightweight, low-profile, aluminum-based design, delivers the go-to camper to navigate challenging terrain.
The broad product line that includes varied camper options to fit most truck brands and models. Camper platforms include a Topper ($10,995+), Slide-in ($16,695+), and Flatbed ($36,695+) with the Norweld brand aluminum tray. Options include king size bed, solar, sink, stove, furnace, shower, refrigerator, and lithium batteries. View models at www.fourwheelcampers.com.
New features focus on delivering significant increases in solar power, power storage, and offering RedArc brand power management systems. Depending upon camper product, solar power now ranges from 160w to 500w, and lithium battery storage ranges from 135ah to 405ah.