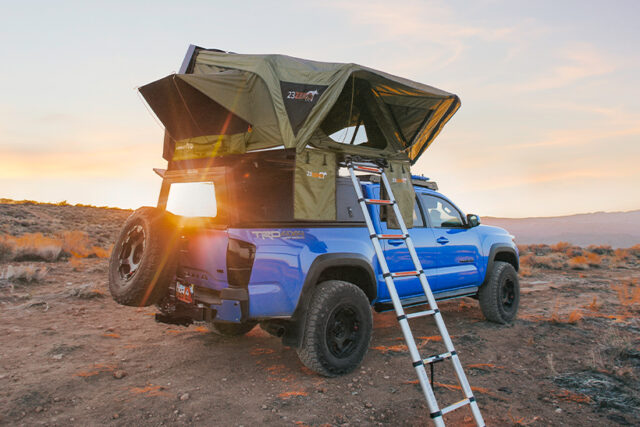 The 23 Zero Armadillo A3 is a rugged, 14 GA, fully welded, Aluminum, 4-season, hard-shell roof-top-tent. It's uniquely and aerodynamic styled with semi-textured, high-gloss, black, trail-hardened finish ready to deflect low hanging branches or high-speed roadways in all conditions.
The shell includes T-slot mounting rails ready for you to mount solar panels, racks, gear boxes, etc, so you can travel with additional gear that might otherwise be left at home.
It also includes our new, sustainable, ECO13B fabric which is 100% certified recycled 900D Polyester Oxford. It looks and feels exactly the same, but it is produced using recycled PET bottles. This fabric results in huge energy savings as well as significantly less petroleum and chemical use during fiber production to bring sustainability to our industry – it's good for the environment while getting you out in the environment!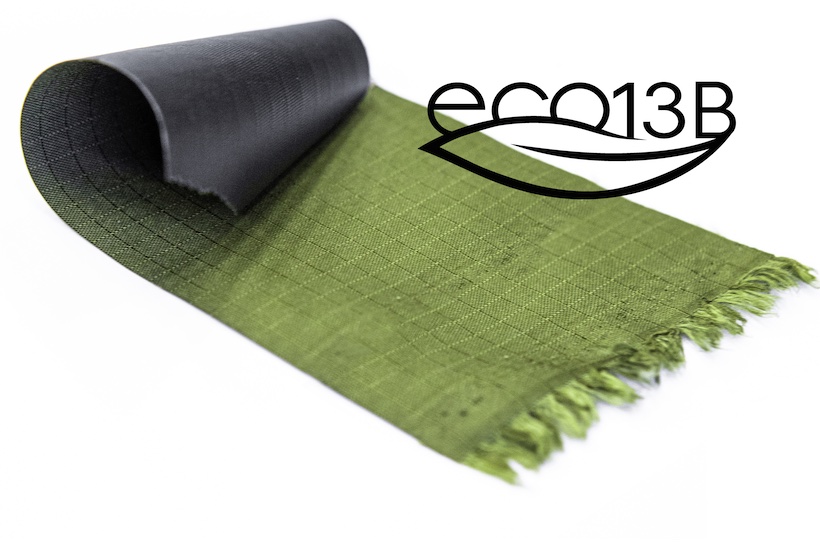 There is no change to our revolutionary LST™ (light suppression technology) feature with the introduction of ECO13B fabric. In fact, we have found it to have improved LST™ to better adhere to the fabric and even further reduce light penetration so your RTT will maintain up to 15% cooler temperatures inside the tent. There is almost zero light penetration until any windows are opened. You can sleep better than ever before in our roof-top tents.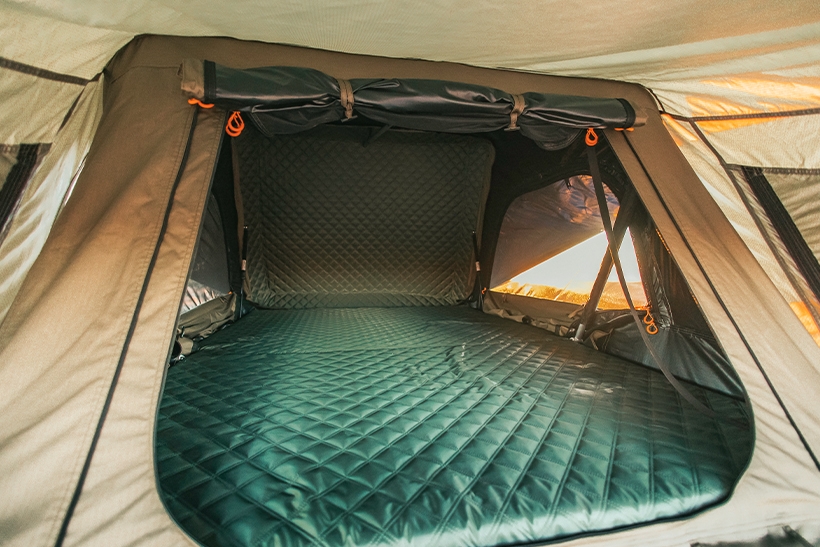 Additionally, the Armadillo A3 includes a portable USB LED clip-on-pole light, two internal power supply pouches, two external hanging boot bags and a 2" Rebound Foam™ mattress with a removable quilted topper.
The Armadillo A3 can be purchased with a right or left side deployment option which allows for optimized placement on your choice of overland. It comes in two sizes, the A2 which is a 2-person tent, and the A3 which is a 3-person tent – see our website for all the dimensions, tech specs, etc.
MSRP: $3995 – May special $230 off! BUY HERE
_________________________________________________________________
This is a sponsored product article.