Off-road trailers are always popular and you've probably checked out the TAP Off-Road Trailer Buyer's Guide. Well, recently we were made aware of a new, light-weight trailer that Colorado Teardrops is manufacturing called the Summit. Weighing only 1630 lbs, it's capable of sleeping two adults and two children and can be towed behind Jeeps, Subaru's, crew cabs, or any "smaller" 4×4 vehicle.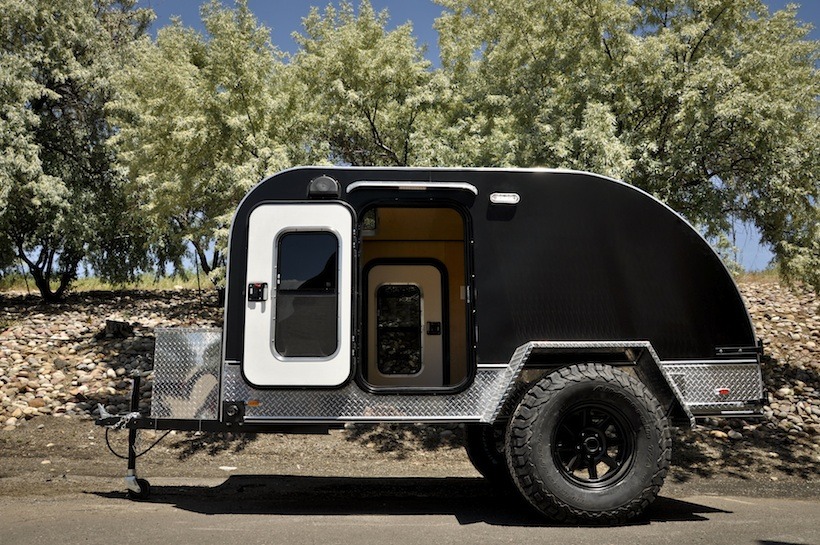 Colorado Teardrops is a family owned company that creates, sells and rents custom teardrop trailers out of Boulder Co. This company's success is built upon their love of the product as well as their interest in what their customers want. All of Colorado Teardrops trailers are manufactured on site with a custom trailer taking between 80-200 hours to make.
I spoke to owner Dean Wiltshire to get some background info on his company Colorado Teardrops and how they came up with the Summit. Here's what Dean told me.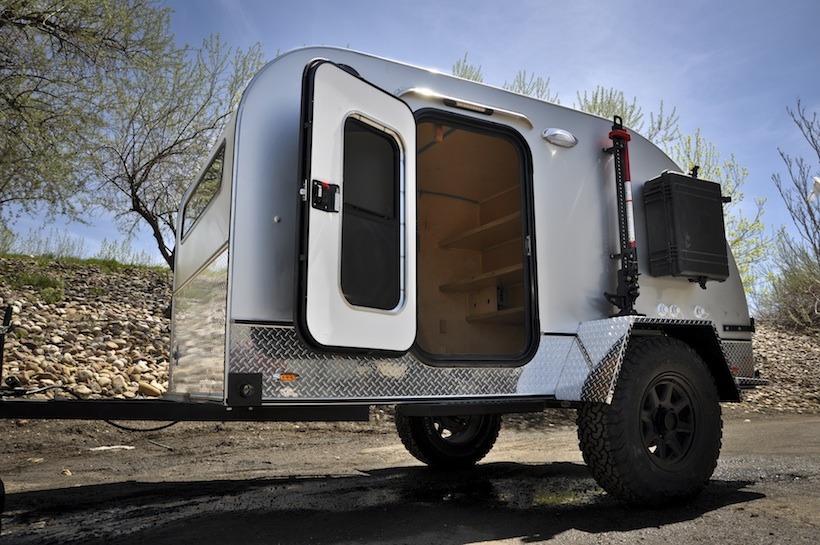 In the summer of 2011, my daughter and I went on a big camping adventure. Our third stop was at Yellowstone National Park and we camped next to a place that had a sign saying, "Danger, Bear Activity". We were camping in a tent and, frankly, it was kind of scary. The morning we left, a hiker was killed by a grizzly bear in the park, which validated my fear and got me thinking. At the time I was driving a Honda Accord and I wondered how we could have a hard shell camper with our small car. That's how our first teardrop trailer came to be. My father was a British carpenter with a passion for building boats, so I grew up taking part in his passion and learning from his craftsmanship. I built a teardrop for our family and when we were towing it, we felt like rockstars! We had people getting into our teardrop at places like Safeway parking lots! I'd come out of the grocery store and people would be waiting to ask me about it and, as I said, they'd want to get inside to check it out. The teardrops are so elegant and compressed, they truly are eye candy.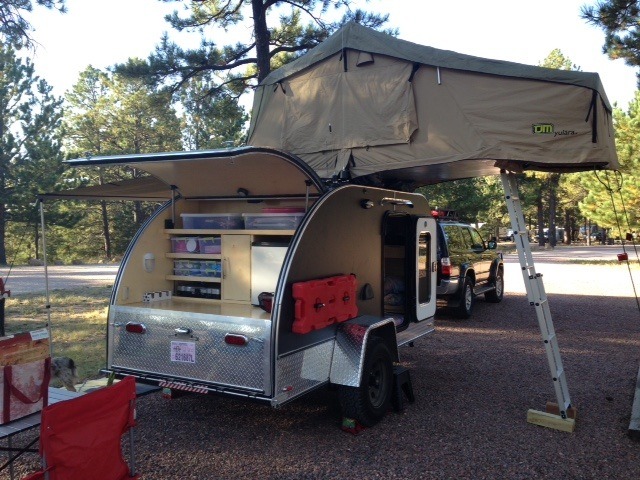 So fast forward to today, we've made many teardrops. We live right at the base of the Rocky Mountains and there's a lot of folks that like to enjoy what I call "our backyard"; the Rockies, Utah and into Nevada. These folks often have small children or large dogs. They have invested in vehicles that can take them into "their backyard" to explore, yet many of these vehicles don't offer amenities to actually sleep in. Many of our customers own smaller vehicles that have four wheel drive, but not the capacity to tow lots of weight. One option they have is getting a rooftop tent and putting it on after reinforcing their roof, but then they have to break camp to go to the ridgeline or trailhead in their vehicle. This is where having a tough, off-road ready, light teardrop came from. Hence, The Summit was born!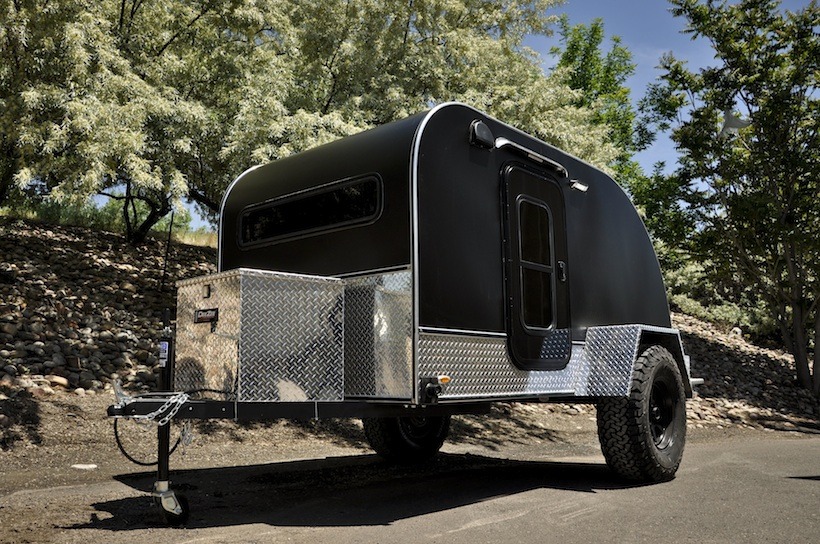 With all of this back country play, we saw the need for a really rugged teardrop that was light, could be towed by a smaller vehicle and that would sleep four people. We created the Summit with that in mind. It sleeps two adults and two children under 5 feet tall. The roof is reinforced, so that you can mount an RTT to bring more people along or put the kids "upstairs" for privacy.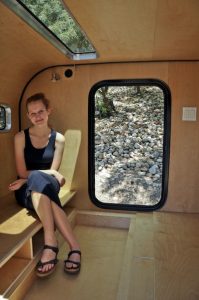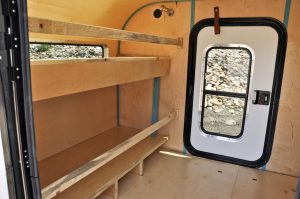 We have evolved from being a company that started in 2011 renting teardrops to a company that both rents and sells them. When we first began, every time a customer would return a teardrop, I would interview them to find out what worked for them and what they felt could be improved upon or added. For example, we provided solar panels to our customers, but they told us that because they had an inflexible aluminum frame, they could not be bolted down in order to secure them. So, we looked around and found AspectSolar that offers a soft sided foldable panel then we created a lockable plate for the panel on the trailer. This way, everything can be charging while our customer is out on the trails. Customer feedback has truly shaped the evolution of our teardrops. Now that we also sell them, we feel that we can offer our customer a really broad array of components to choose from when creating their ultimate custom build.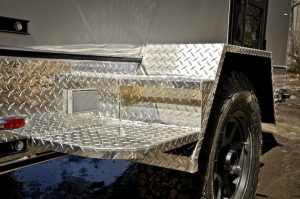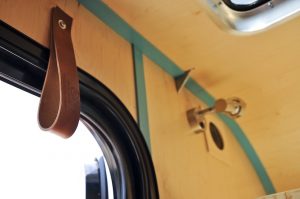 We believe that it takes a village to design a teardrop. We design and manufacture them here. We don't keep stock. As I said earlier, we work directly with our clients discussing what they need and want, then design a teardrop to their specifications.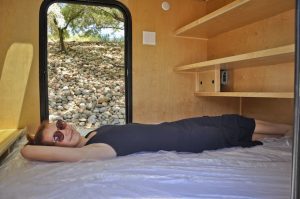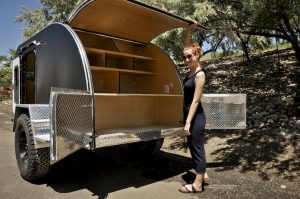 The Summit is "ruggedized" with full skid plates, nerf bars, corner protection, steel welded frame and torsion axils with replaceable spindles. The galley is described below.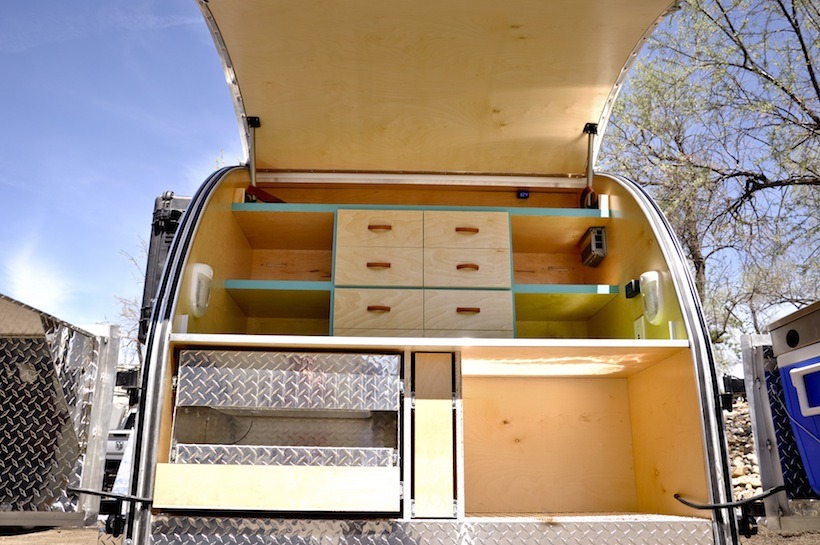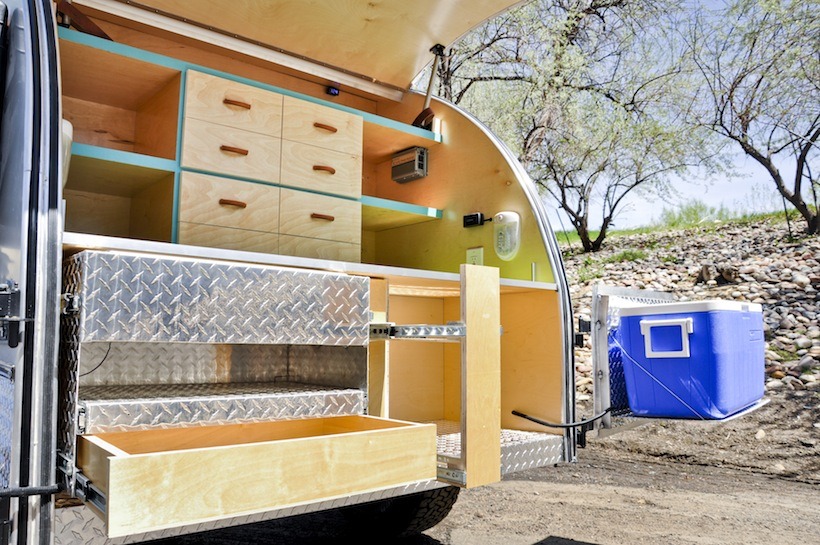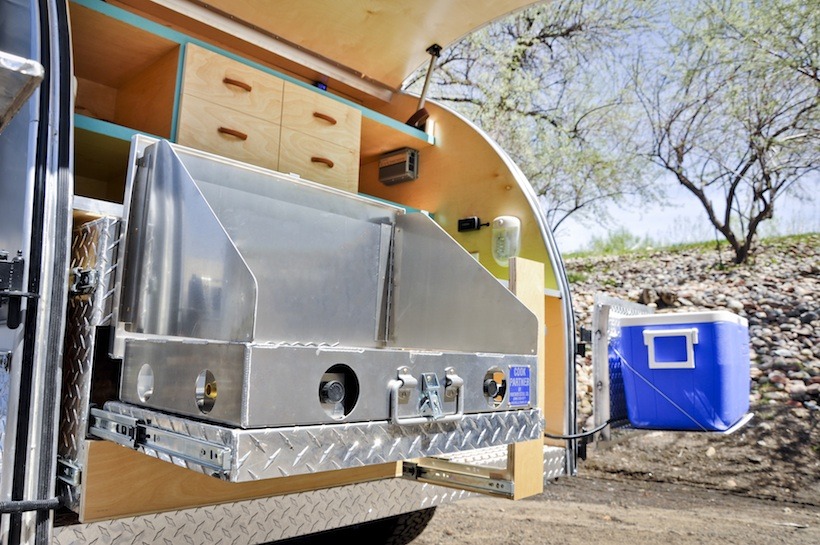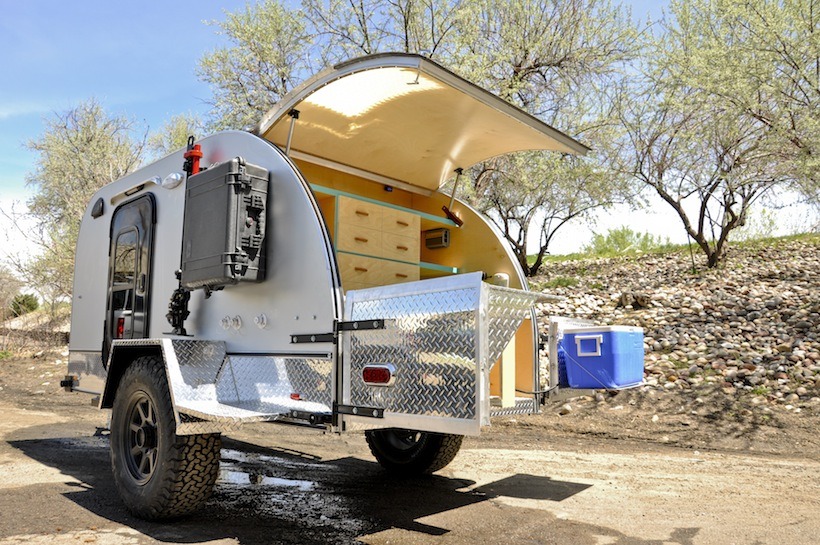 In closing, we are a family owned business that truly enjoys helping people get out and explore and who look at our customers as extended family. Happy Trails!
For more information on Colorado Teardrops and their variety of models and custom options, check the links below and TAP into Adventure!
Social Media Links for Colorado Teardrops:
Facebook: facebook.com/ColoradoTeardrops
Instagram: instagram.com/coloradoteardrops/
youtube : Colorado Teardrop trailer review by Christopher Robertson of A Colorado Hunters Life
Pinterest: pinterest.com/coloradoteardro/