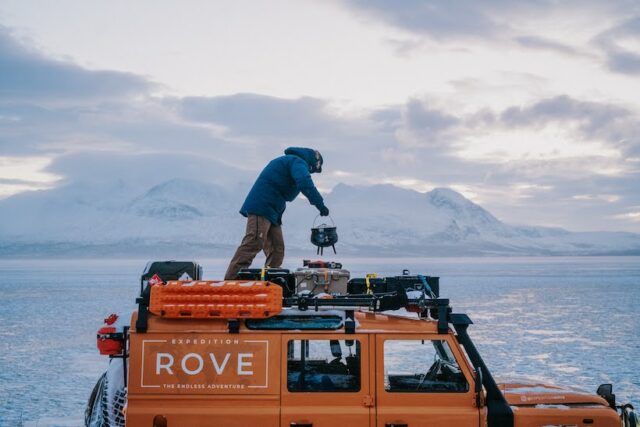 In 2018, Mary Hannah and Andy from Expedition Rove made a decision that would change their lives forever: the decision to go. Since then, they've travelled through 35 countries, spanning 4 continents, and they're now preparing for the biggest adventure to date: Africa.
If you'd told us in 2017 we'd be overlanding around the globe in the years that followed, we probably would have laughed. We were always up for an adventure but we were locked into jobs that kept us in sunny southern California. But, in October 2018 we made a decision that would completely change the course of our lives: the decision to go.
On December 2nd, 2018 we pulled out of our driveway in our Land Rover Discovery 3 (LR3 in the US) and hit the road with our eyes set on Argentina. I'll never forget the feeling of crossing the border into Baja. It's not a significant border in the sense that it's difficult, on the contrary it's as simple as driving to Wal-Mart, but it was monumental for us none-the-less. In that moment the entire world opened up and the possibilities seemed to abound. We could go anywhere, do anything. We were on the road, full-time, with everything we needed packed out in our DIY build.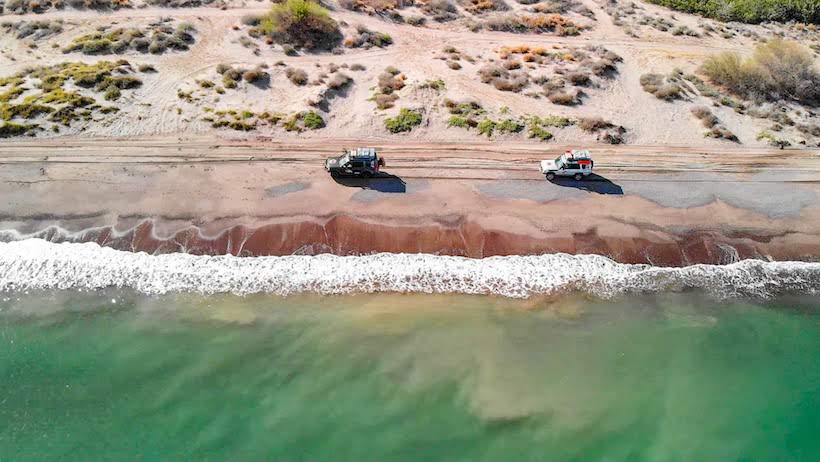 The following 9 months catapulted us into the overland world and life on the road. We dove head first into the shores and rivers of Mexico, immersed ourselves in the food and culture in Guatemala, took sunrise hikes up mountains and navigated never-before explored trails in Panama. We sailed the crystal clear waters of Cartagena, and hunted down the infamous "Top Gear Bridge" in the heart of Columbia. We ran with alpacas, hiked 18 miles up to Machu Picchu, and explored the sand dunes of Peru. We marched 50 miles across the Uyuni Salt Flats in Bolivia, broke down on the side of a mountain in Ecuador, and weaved our way through the towering peaks of the Andes until we reached what's known as "The End of the World" in Ushuaia, Argentina.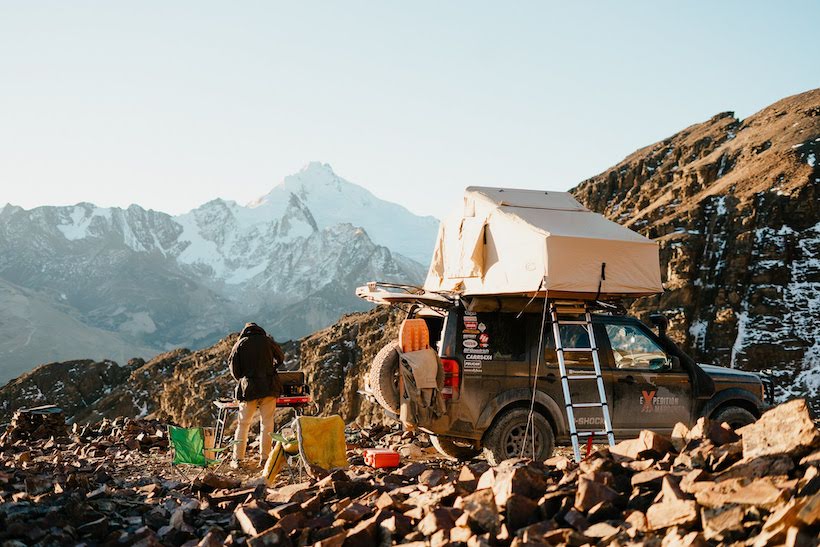 Our senses came alive – we were truly living in the moment and seeing the world through child-like eyes again, taking it all in for the very first time. It was an addictive feeling, one that we didn't want to end. So, it was no surprise when we shared with friends and family that we weren't coming home just yet – instead we were heading to Africa.
We flew back to California, sold off nearly all of our belongings and flew to the UK to convert our new-to-us 2010 Land Rover Defender into our ultimate Africa setup. A few short months later we were loading the bright orange beauty into a container as it set sail to South Africa. But, the universe had other plans with Covid-19 lockdowns beginning around the world. We held on for as long as we could but ultimately made the tough, but necessary, decision to ship our Defender back home to the UK. By the time it finally made it home, 7 months had passed since it first set sail and the Covid-19 waters were beginning to settle.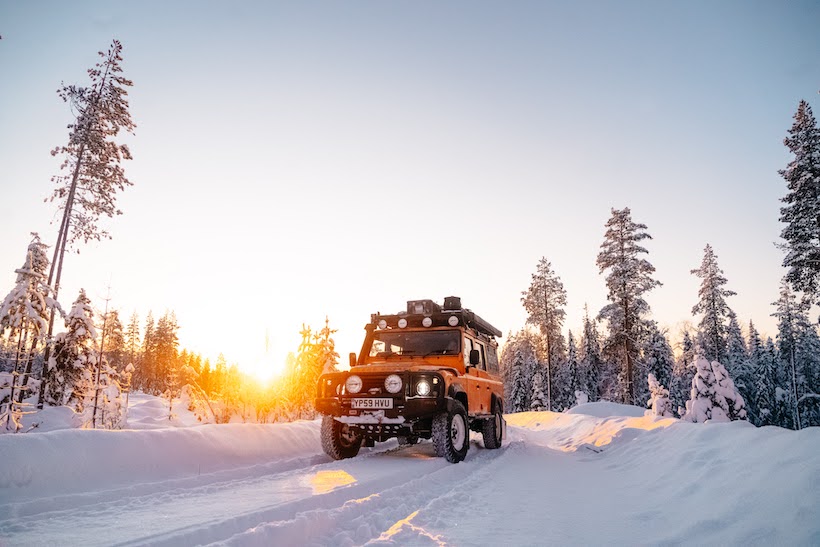 We saw our opportunity and Expedition Rove hit the road nearly immediately, with our eyes set on the Arctic Circle for Christmas. Without so much as a diesel heater in our Africa-ready build, it was a trip that put our bodies and setup to the test. The temperatures plunged down to -23C. Icicles formed inside as condensation from our breath rose to the roof overnight. Anything – from soap to olive oil – that wasn't in our Dometic fridge was turned to a useless block of ice. Despite the temperatures it was a trip of a lifetime with the landscape and wildlife taking centerstage. Arctic foxes, roaming reindeer, and tiny arctic weasels dotted through the snow-covered landscapes. It was exactly what you imagine when you think of a winter wonderland and it felt like we had it all to ourselves.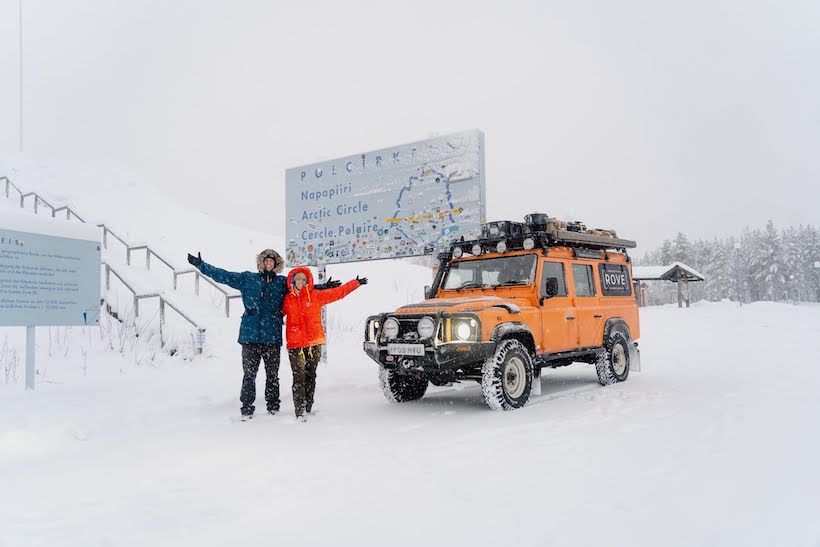 When we touched down back in the UK we went back to the drawing board on our setup. If there was one thing we learned in the Arctic, it was that we needed the option to seek refuge inside our setup when the weather was less than friendly. Over the following year we completely redesigned our layout and converted it into a camper complete with an Alu-Cab pop-top roof, interior living space, induction cooking, and running water. All that was left to do was put it to the test and in the summer of 2022 Expedition Rove hit the road driving from the shores of the UK to the far reaches of Cappadocia, Turkey – exploring Europe in its summer glory.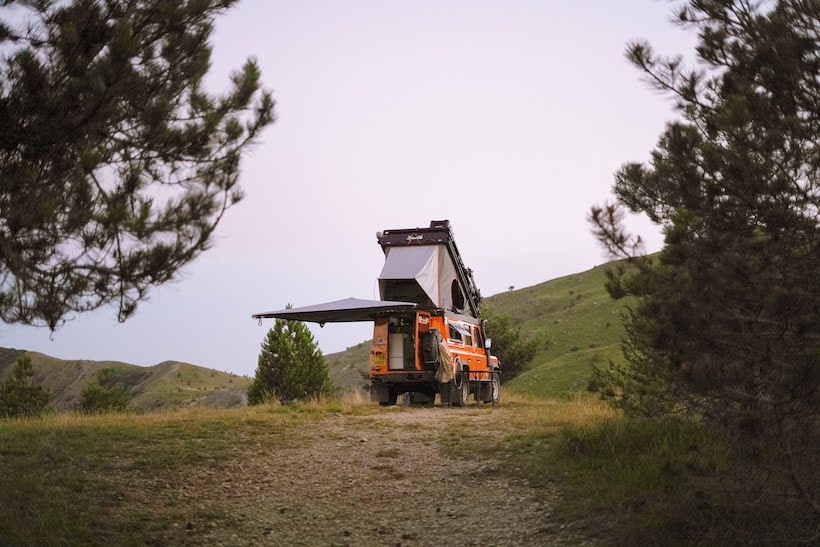 To date, we've travelled through 35 countries across 4 continents but Africa has always been "the one that got away". But, that won't be the case for much longer. As I write this, Tango is getting unloaded from the container ship in South Africa, our bags are packed, and we're saying our "see you laters" to our friends and family in the UK. In March 2023, we'll finally be hitting the road and taking on a trip we've dreamed about for 4+ years. Africa, here we come.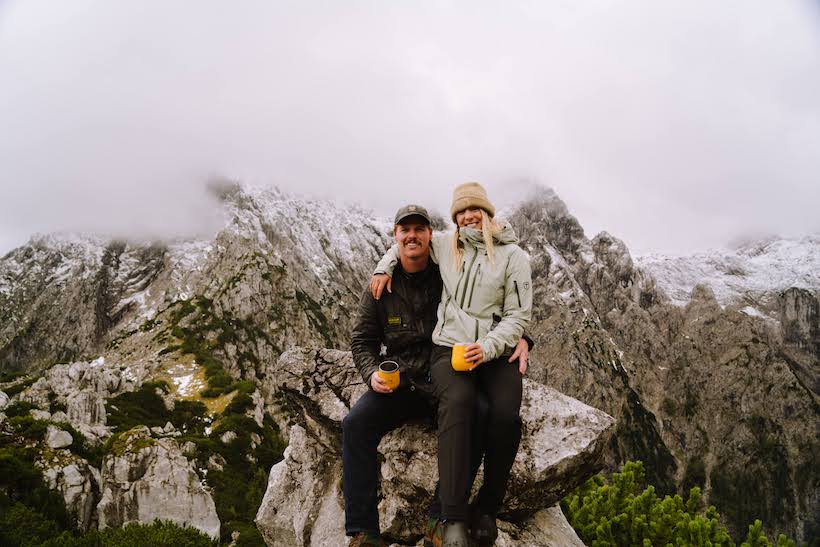 Mary Hannah and Andy from Expedition Rove are navigating the world in their Land Rover. Follow along on their adventure:
https://www.instagram.com/expeditionrove
https://www.youtube.com/expeditionrove
Check out the Expedition Rove rig build Here