It's obviously been a while since the Overland "Tribe" gathered in force and the excitement was palpable at Overland Expo West this year! Gone are the days of a few souls braving the elements to chat about their weird pastime. Today, Overlanding has come of age and the "Tribe" is significant with an insatiable desire to learn of new gear and a fervor to get outside and live life without a ceiling.
**** Editor's note: Let's make sure we all do it responsibly and Tread Lightly****
Here's a quick photographic overview of some things, big and small that caught our eye!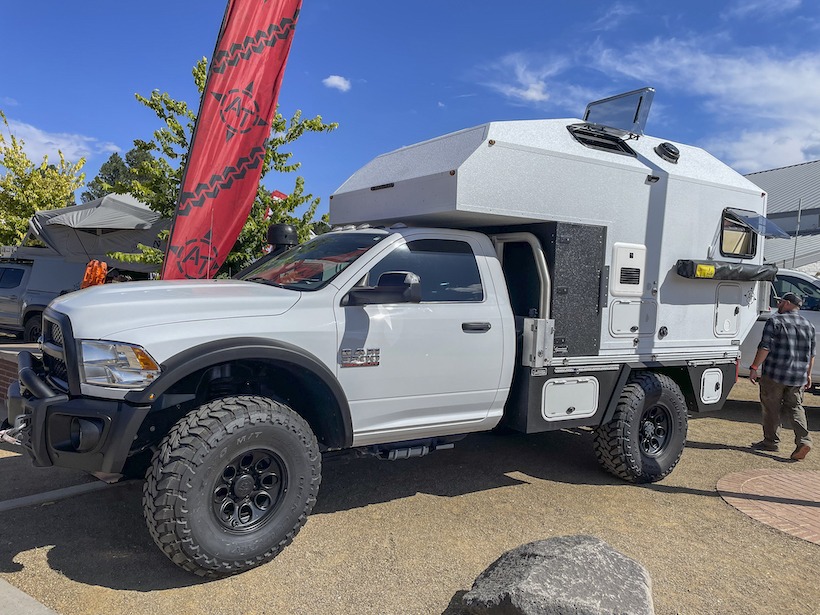 The Aterra XL camper is an innovative lightweight fiber reinforced thermoplastic honeycomb composite camper design. Engineered by Tern Overland and collaboratively built with AT Overland Equipment, it combines the best available materials and technology with expert craftsmanship that yields an exquisitely comfortable and practical camper.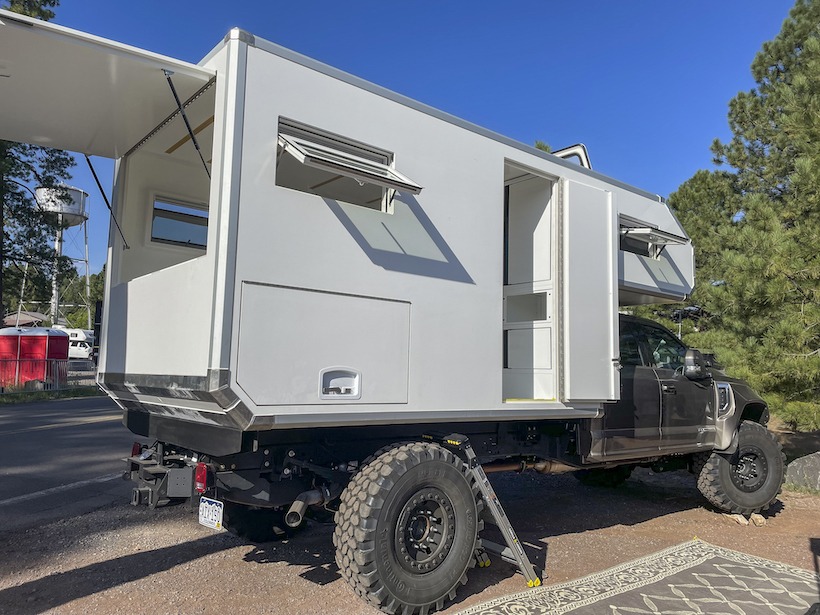 The ultimate in adventure travel vehicles, the TOURIG XDV is the pinnacle in self-contained, fully habitable, 4-season, off-grid and off the beaten path transportation. These rigs are for the most discerning adventure seeker planning for extended stays in the most remote areas of North America and beyond. Extra capacity, extra capable and extra rugged.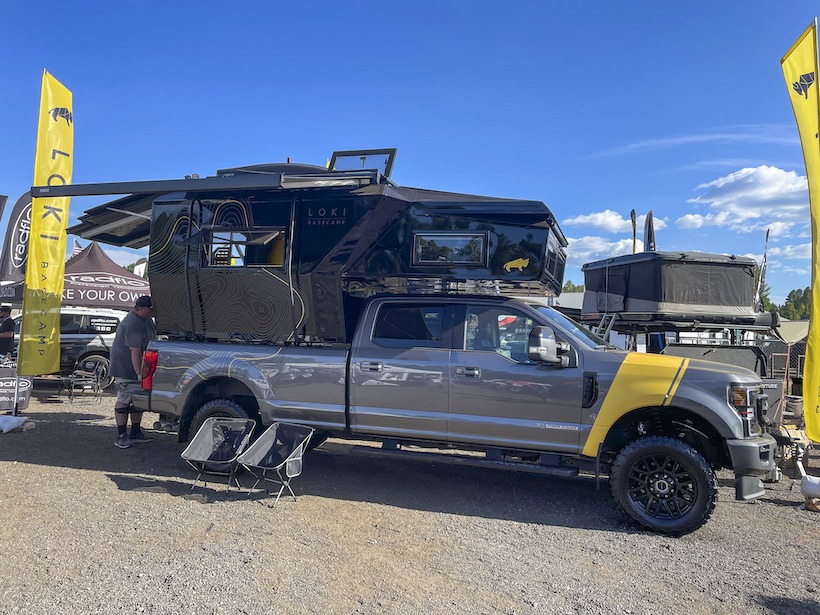 The LOKI Basecamp Falcon Series is a combination of modern engineering and top tier craftsmanship. Each unit is carefully hand built, from the aluminum frame to the interior finishes. Customers can select from a long list of options to configure their build. Options include : exterior colors / finishes, interior materials, interior components & interior / exterior accessories. Each LOKI Basecamp is unique and tailored to the end-users specific needs.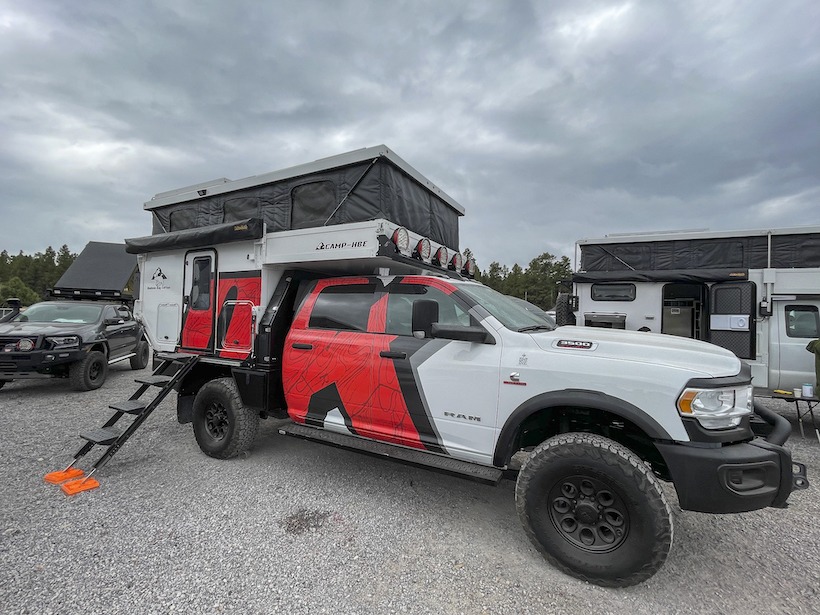 The CAMP-X is a lightweight composite slide in pop up camper designed specifically for the full size 1/2 or 3/4 ton truck with either a 5.5 foot or 6.5 foot bed. These campers are designed using our proprietary composite panel and aluminum extrusion system to keep weight extremely light, extremely tough, and extremely warm (or cool!).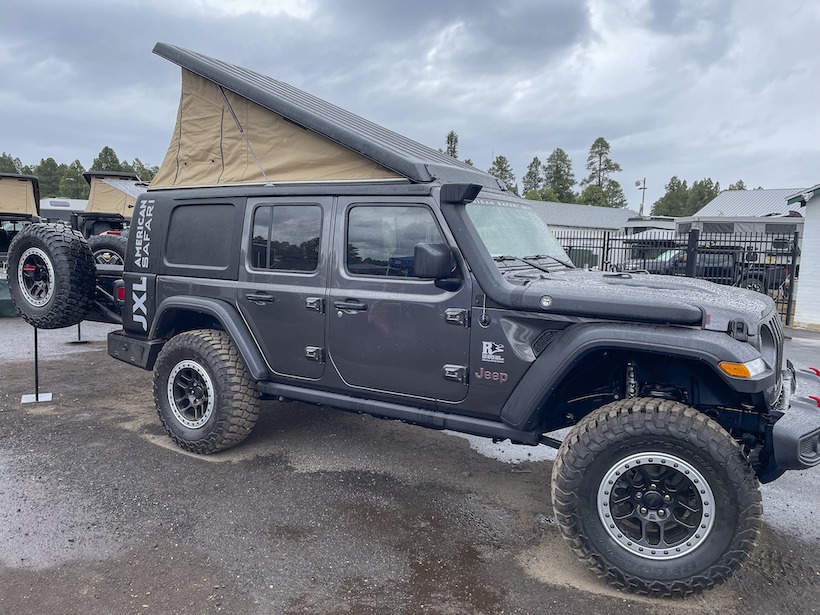 The revolutionary design of the American Safari JXL™ allows for all of the convenient uses of everyday amenities including a complete Toilet, Sink, and Shower System. Explore in a true off road vehicle without losing comfort and convenience.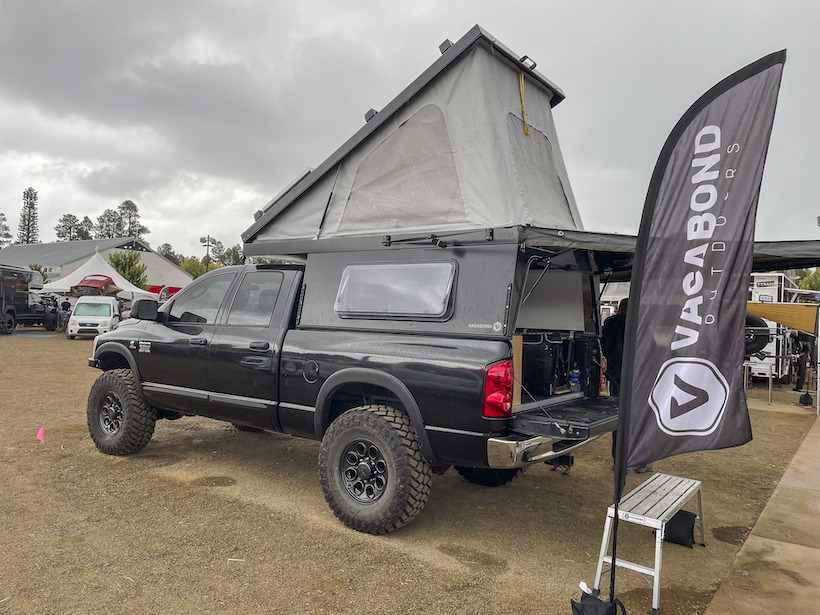 "The Drifter" and the "Nomad". The all aluminum construction and lightweight campers built for whatever you can throw at them! They're proportioned perfectly for mid-sized and full-sized trucks, providing space and comfort without compromising weight or drivability.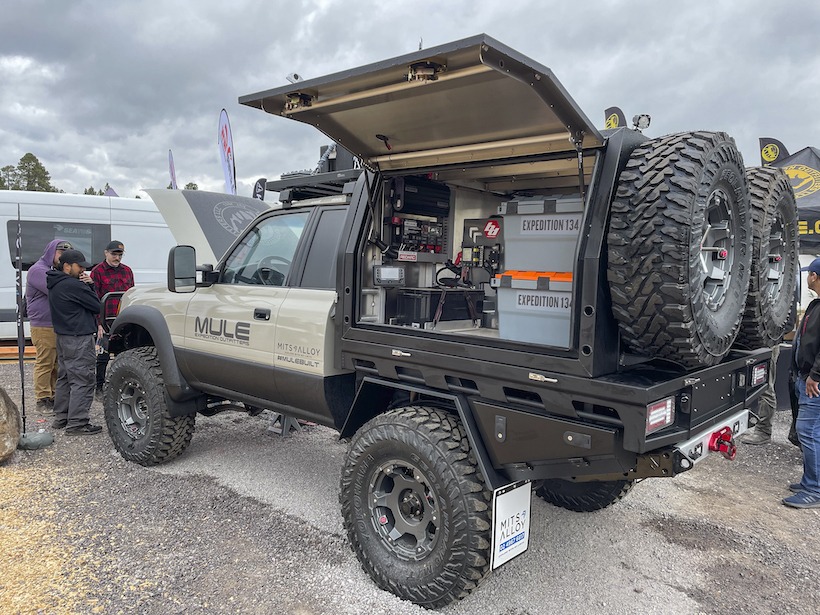 Mule Expedition Outfitters isn't your typical overland vehicle outfitter. Mule has assembled a team with a combined 250+ years of off-roading and overlanding experience. With this kind of experiential knowledge, rest assured, product, and vehicle-outfitting will be recommended based on quality product and hands-on experience.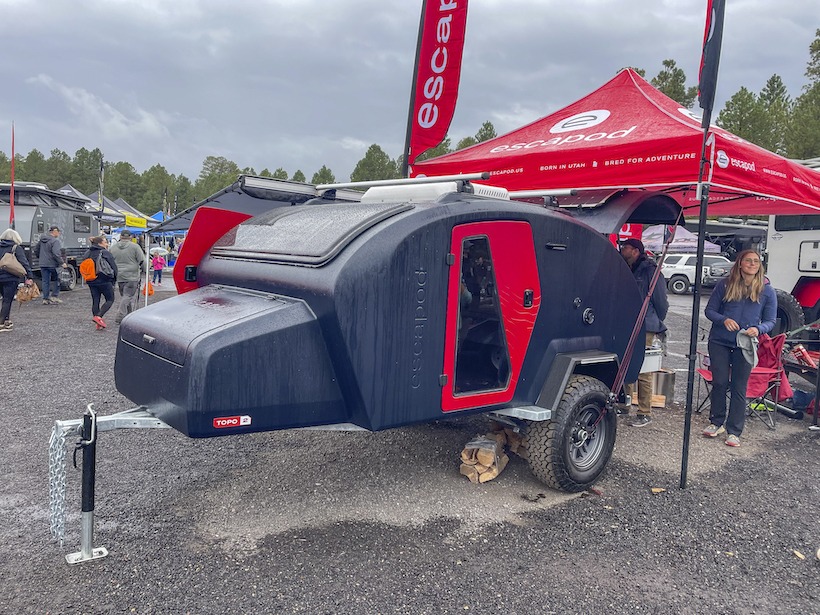 Escapod was born out of necessity. A need to escape the daily grind at a moment's notice, to be unbounded by terrain, free to roam. Every Escapod teardrop trailer is built with an obsessive focus on quality and manufactured right here in the USA. Whether you're a weekend warrior or a full-time vagabond, there is an Escapod for you.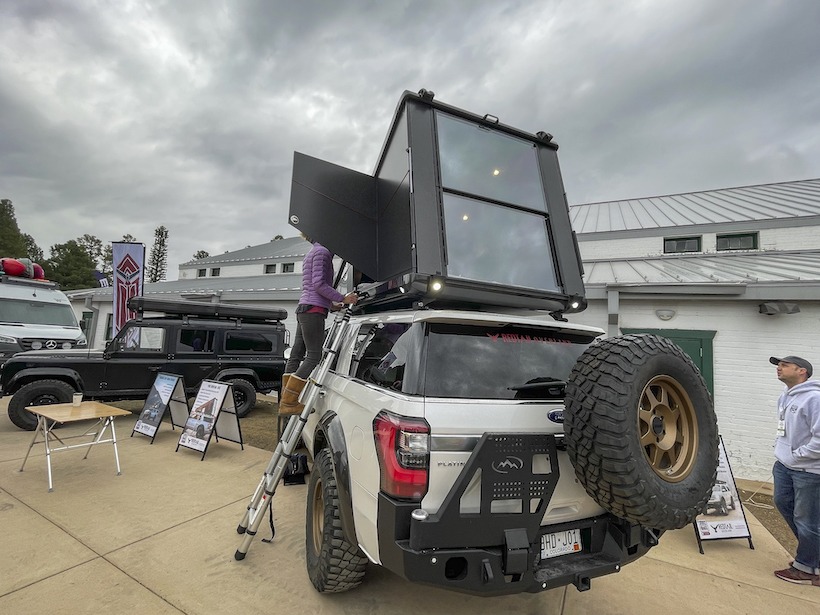 The Redtail RTC is available in two sizes – the RT 90 and the RT 110, and three trim levels – the Basecamp, Ascent and Summit. Choose your trim level below, then select your RTC size and any additional options at checkout. Our lead time for the next available RTC can fluctuate but is generally around 10 months at this time.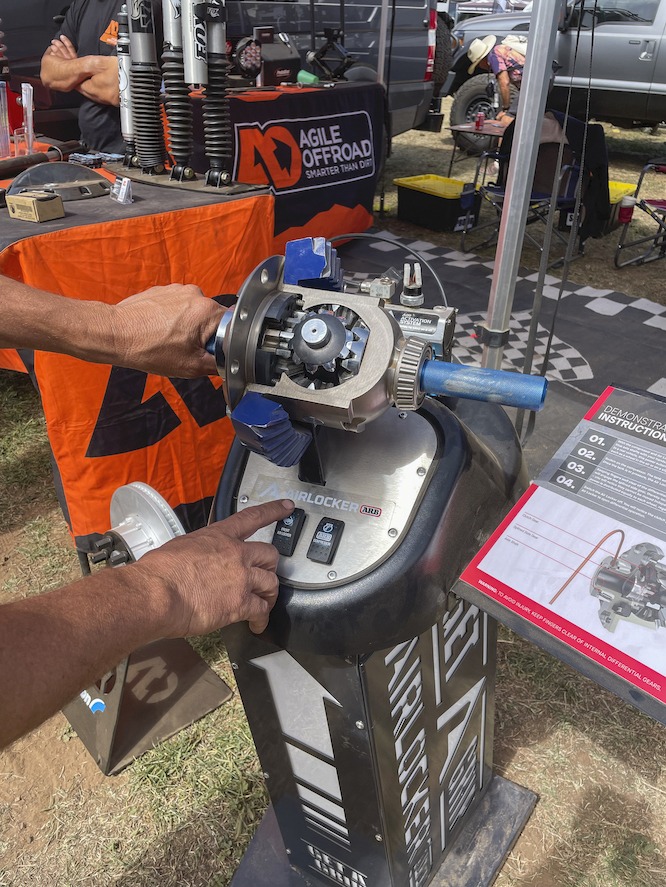 With more than 20 years of experience in off-road racing, suspension design, fabrication, and tuning, Agile Off-Road offers custom van suspension tuning "Ride Improvement Packages" and long travel 4×4 conversions.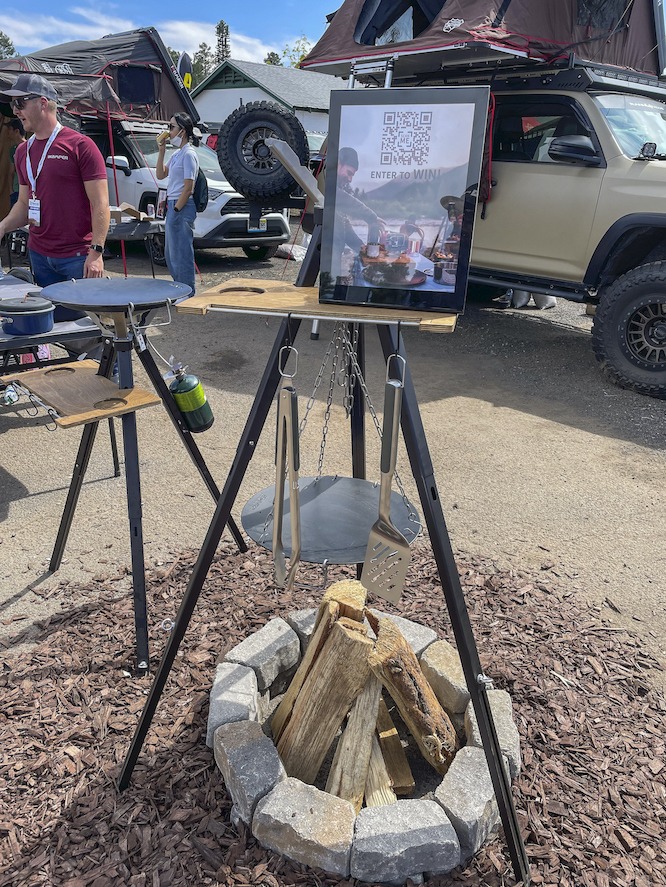 With endlessly adjustable features to fit any cooking style, the Disco Series cooking system has you and your crew covered whether you're relaxing in the backyard or exploring in the backcountry.
The Disco Series comes complete with the Disco Skillet, Disco Tripod, Disco Stove, and Disco Table.
With its wide and concave design, the Disco Skillet is the perfect companion for everything from scrambling eggs to sizzling steaks.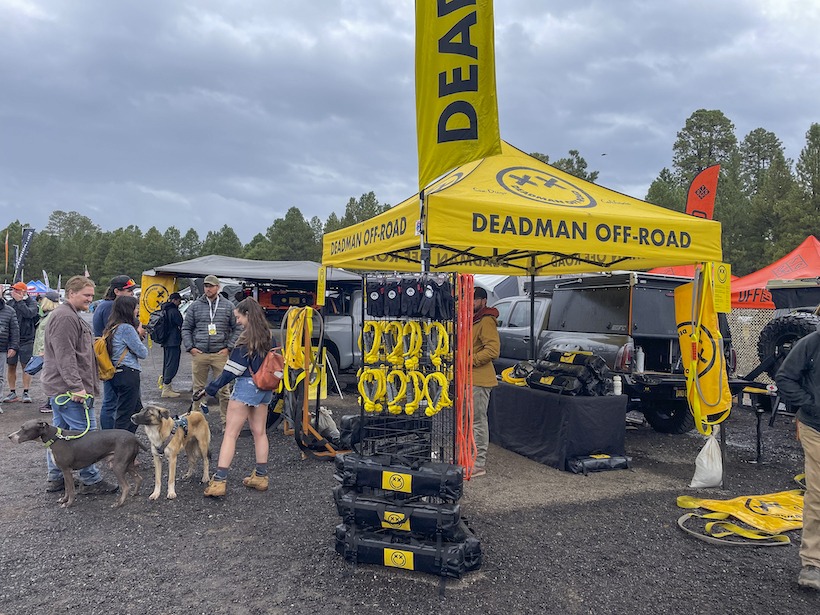 And to anchor this look at Overland Expo West (pun intended), let's finish with the gear from Deadman Off-Road. They are a testament to a great idea, hard work and tenacity, that truly symbolize our world of Overlanding. Their yellow booth also brightened a rainy last day!
__________________________________________________________