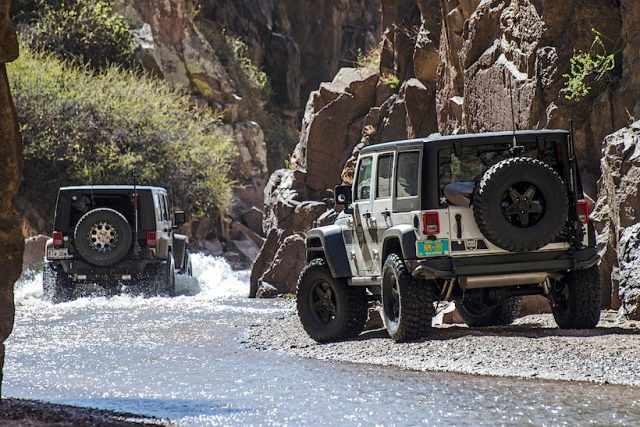 The Adventure Portal reached out to Jake Quinones of New Mexico Backroads (NMBR) to find out a bit about who he is, what he does and why he does it. Whether you are a novice overlander or a highly experienced adventurer, NMBR has an expedition for you. Here's your chance to TAP into it. Check out his story and the services he provides: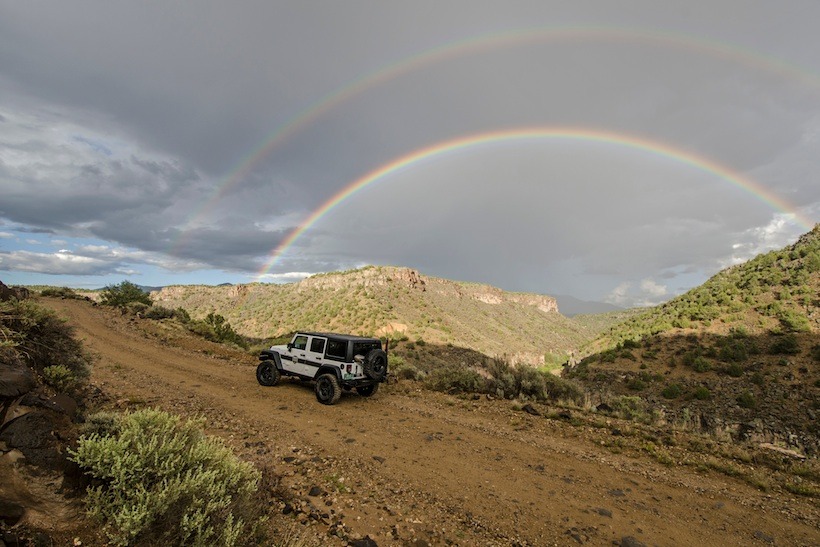 What he does: "Each year I log over 15,000 miles in the NMBR Rubicon traveling the backroads of New Mexico, Colorado, Utah, Arizona and Texas photographing, scouting, training and guiding for a host of assignments and unique individuals. Whether it's a leading a multi-million dollar treasure hunt along the Rio Grande, photographing wildland fire crews battling flames in the Black Range or scouting along US/Mexico Border near Big Bend, all of it centers on driving where pavement does not exist. The NMBR Rubicon serves as my transport, base camp and office for everything I do in the field.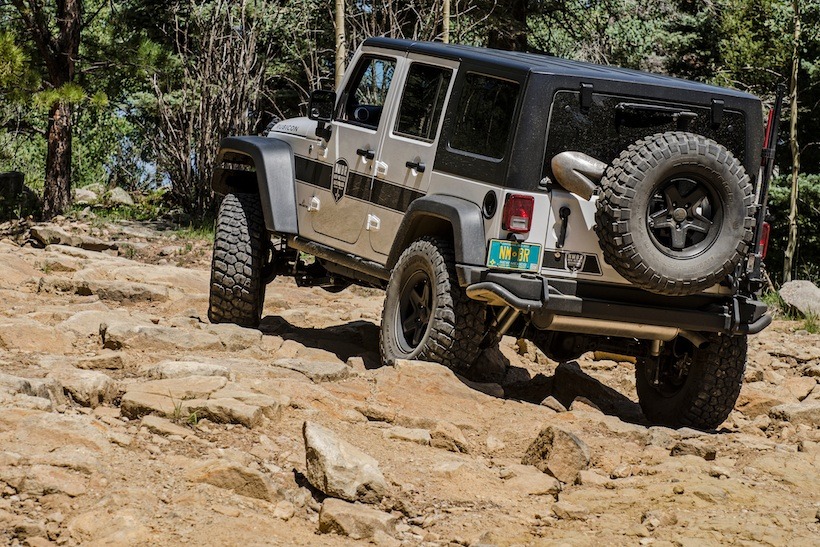 Jake organizes guided overland adventures and offers small (1 to 2 vehicles) or large custom expeditions tailoring the trips to his clients and creating an itinerary for each of the participants. He also offers pre-planned guided events. After a trip is requested, Jake sends a registration packet to the attendees. Everyone must answer questions regarding their level of experience and the type of vehicle they drive. He basically offers a tutorial before the trip commences which consists of an extensive dialogue regarding how to prepare for the trip, what to expect and a list of essential and recommended supplies, equipment and gear. He provides advice, tips and tricks to help manage the terrain and any obstacles they may encounter. Creating an itinerary and assessing the needs of the adventurers on both custom trips and preplanned expeditions is essential to Jake. Jake's philosophy as a guide and scout is that too much information and preparation is always better than not enough.
For the novice adventurer, Jake provides small session trainings and technical advice on how to best handle the various types of terrain to be encountered on the expedition. For the more experienced adventurer, his goal is to provide them with a self-sufficient guided expedition (or other 4WD adventure) that challenges and prepares participants for their future 4WD based endeavors. Jake's tagline here is to: Go Boldly, Prepared and with Confidence.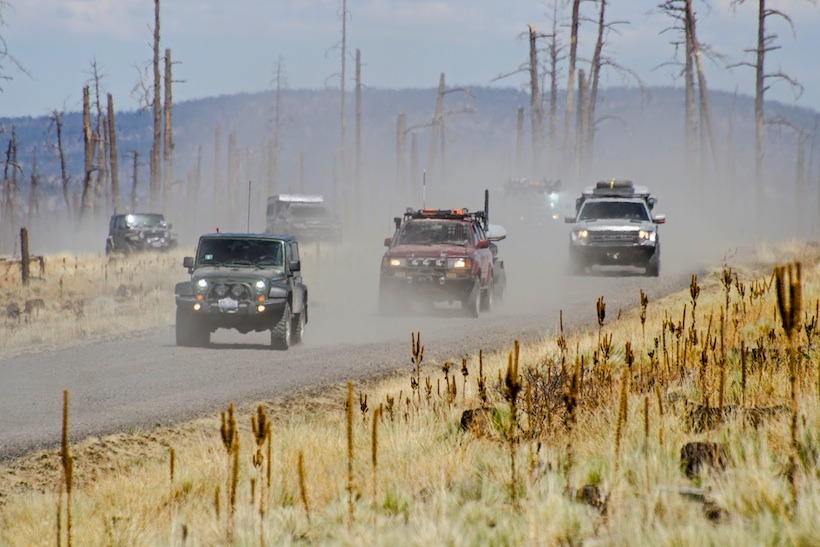 Where he comes from: "I am a New Mexico native and have been familiar with backcountry travels since childhood. Some of my earliest memories include riding shotgun in my Dad's Bronco while traversing the Gila National Forest, and sleeping under the stars in Denali National Park. As a youth, my passion for adventure grew as I wandered the mountainous desert of Southern New Mexico via mountain bike; capturing the landscape with my prized Nikon [film] camera."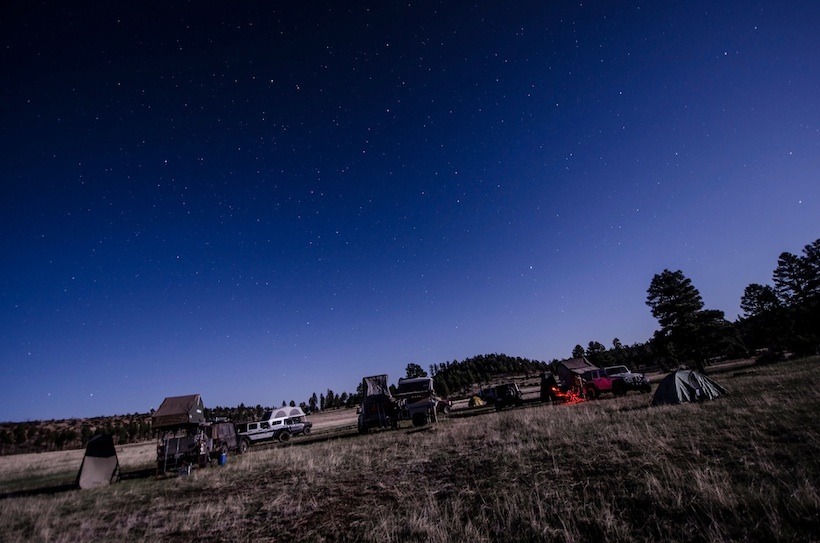 "These solo adventures provided the framework for my desire to explore the outdoors while documenting the journey. During college, I worked at Vermejo Park Ranch [Ted Turner's 900-plus square mile ranch in northeastern New Mexico and southern Colorado] where my pursuit of an adventure based career was ignited. At the ranch, my duties ranged from bartending to patrolling and maintaining the various high-country lakes via backroads. This is where I cut my 4WD teeth and learned the fundamentals of off-road driving and vehicle recovery through trial and error. I'll never forget the day I walked until dusk to find help after getting stuck. After receiving a degree in Hospitality and Tourism from Texas Tech in 2006, I returned to New Mexico and started working for my family's construction company. In the coming years I spent the majority of my free time building a Toyota 4Runner and exploring the Southwest."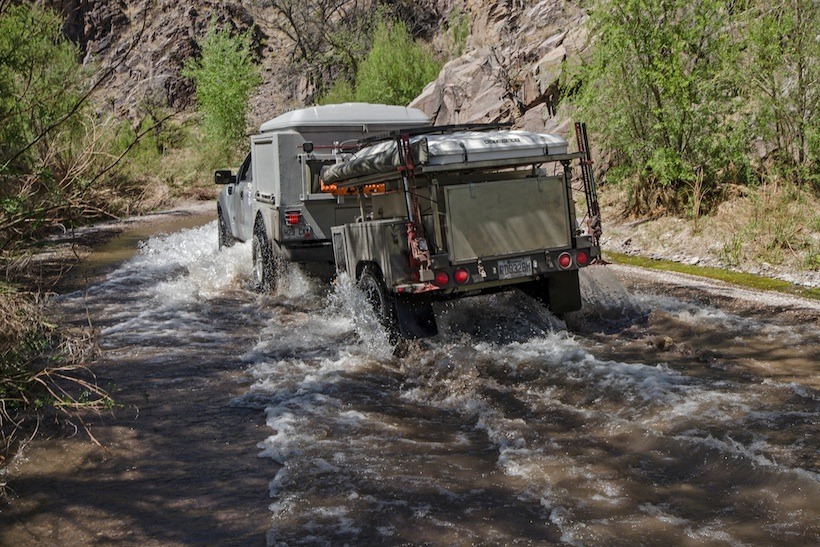 Jake on Growing New Mexico Backroads: "After three years, a slew of mechanical failures, a dozen or so self-recoveries, and thousands of miles of scouting trails and backroads, I started New Mexico Backroads in 2009."
"New Mexico Backroads was founded on my knowledge of backcountry, photography skills, technical driving skills, mechanical skills, and hospitality/service jobs background."
"Six years later, NMBR services have expanded to include: adventure and landscape photography [for commissions, prints, digital media & publication], photojournalism [including wildland fire, US/MEX Border and other high-risk assignments], outdoor location scouting for film productions and commercial photography, overland expedition, and rock crawling guiding services [for New Mexico, Arizona, Colorado, Utah and Texas] as well as off-road driving and vehicle recovery skills training."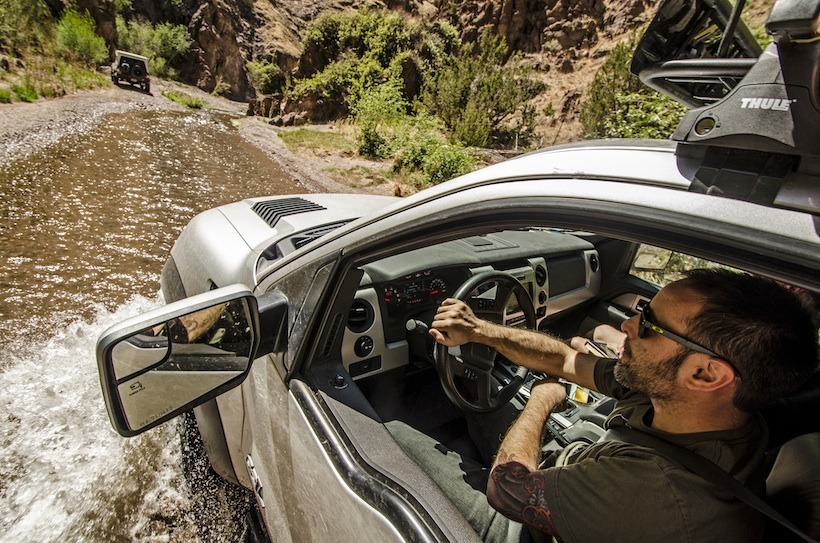 "The best part of my job aside from driving a Jeep on dirt, it's the friendships and stories made along backroads. I meet some truly incredible people through NMBR—be it those I guide, work with or cross paths with in the wild. The personalities are as unique as the scenery; adventurists, nomads, ranchers, lawmen, vaqueros, and locals—all pursuing their passions or livelihood off the grid.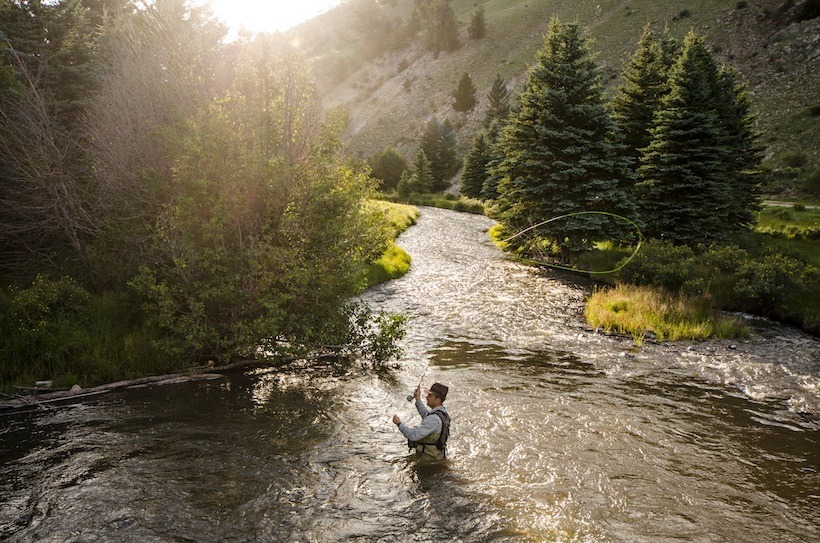 Check out some of these feature stories by Jake:
Navajo Dog – http://www.newmexicobackroads.com/2011/11/never-wrong-turn-story-of-luka.html
Grizzled Mountain Man – http://www.newmexicobackroads.com/2011/12/portrait-of-grizzled-mountain-man-and.html
Read this account of one of NMBR's expeditions:
Writer and photographer Phillip Jones recounts his experience of the five day [500-mile] traverse across New Mexico and Arizona's loneliest backroads in TCT (Toyota Cruisers & Trucks) Magazine Article on NMBR's Ghost Divide Expedition.
New Mexico Backroads (NMBR) site & media links:
Website – www.newmexicobackroads.com,
Facebook – https://www.facebook.com/NewMexicoBackroads
Twitter – https://twitter.com/nmbackroads
YouTube – https://www.youtube.com/user/nmbackroads
Image Gallery – https://nmbr.smugmug.com/ DO NOT MISS THIS: Jake is an amazing photographer.
Upcoming NMBR overland adventures [Ghost Divide Expeditions, Gila Legends Expedition, Camino del Tesoro Overland] – http://www.newmexicobackroads.com/p/overland-to-expo-ox12.html
Check out Jake's Photos from his Camino del Tesoro and Ghose Divide Expeditions and TAP into Adventure!