TAP just published an off-road trailer buyers guide and thought we would tie in this off-road trailer rental company for those of you who are interested in trying out overland trailer camping. Nizar Najm gave us some background on his company, Off The Grid Rentals. How he got started and why. Read on and TAP into Adventure!
Business Overview: Off The Grid Rentals was started a little over a year ago.
I approached Bond Gilmer, owner at Rebel Off Road with the idea of renting off -road trailers and roof top tents out of his Laguna Hills shop. We both knew there was a market for this and no one serving it. We also knew that in places like Australia and South Africa, there were many successful companies offering this kind of service. As an avid outdoorsmen, I wanted to give people this option here in the states. Bond agreed and Off The Grid Rentals was born.


After researching the available options, we decided to go with the teardrop style trailer designed and built by Gabe Pari of SoCal Teardrops (www.socalteardrops.com). Some of our requirements were to offer our customer something that was easy to use, intuitively designed and was built to last. SoCal Teardrops delivers all of these things. Customers can easily be trained and become comfortable using the trailer within a short time. In addition, SoCal Teardrops is in Southern California and that has proven to be convenient as we are located in Orange County (also in Southern CA).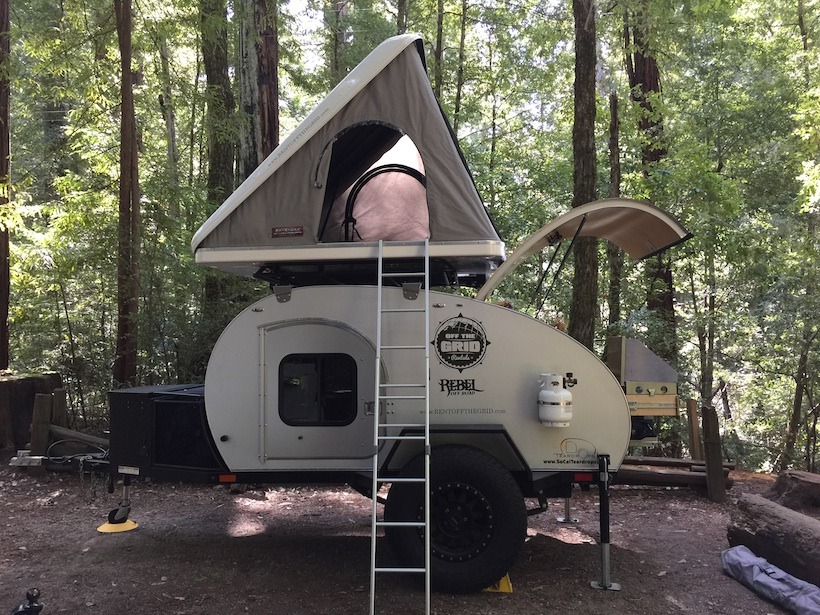 When considering roof top tents, the same thing was true. The tents needed to be easy to use, dependable and long lasting. We went with Autohome and their line of Columbus and AirTop hard shell tents. We then added the ARB Fridge option and some small portable generators. Our goal is to offer customers the best camping experience possible.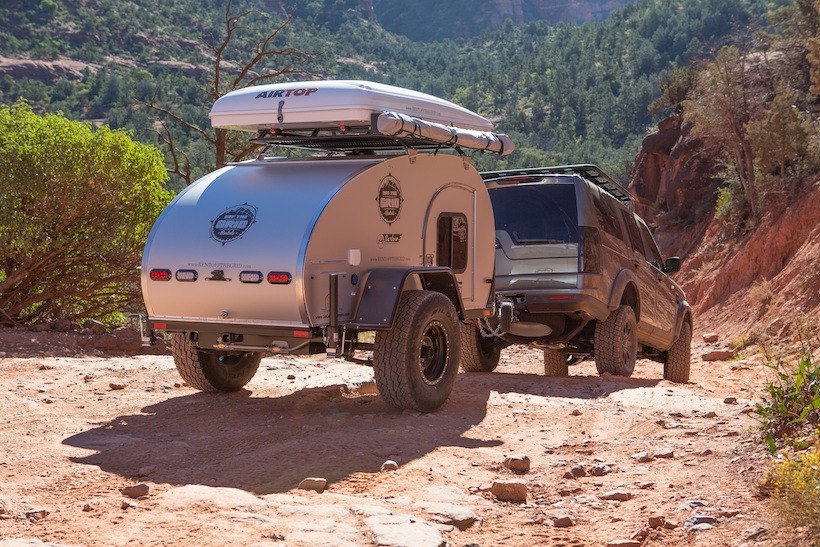 Locations: Southern CA, AZ, UT
We started with the one location at Rebel Off Road in Laguna Hills, CA. After seeing the success we had there, we began to look for other areas and hooked up with Nena Barlow of Barlow Adventures. Barlow Adventures rents Jeeps and takes customers on off-road adventures all over the Southwest. We partnered with Barlow's and now rent trailers, tents and more out of their Sedona, AZ and Moab, UT locations.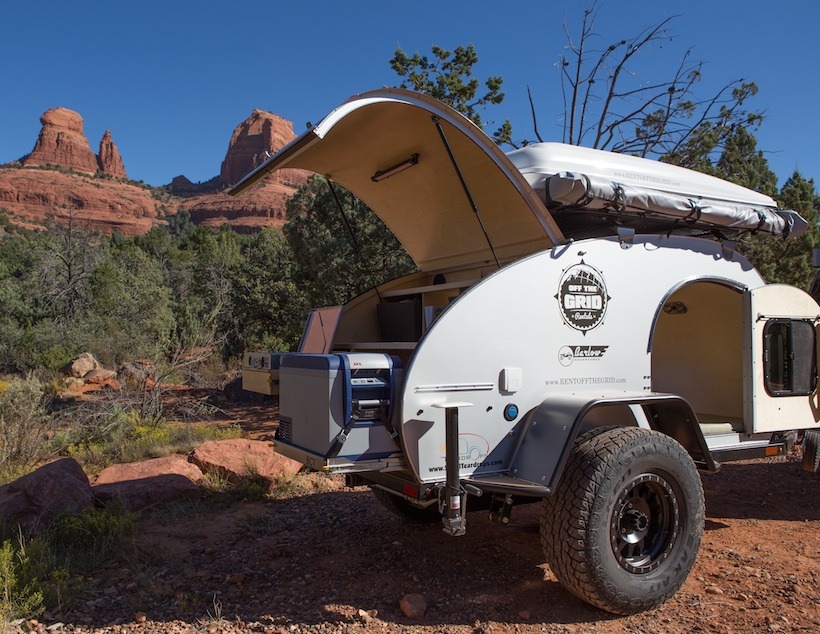 About the Business:
We had some major challenges to overcome starting this type of business. Insurance, a reservation system, security and getting systems in place were all very challenging. It was a steep learning curve, but things seem to be running smoothly now. The Laguna Hills location has seen steady rentals year round as there is no off season due to the weather here in Southern California.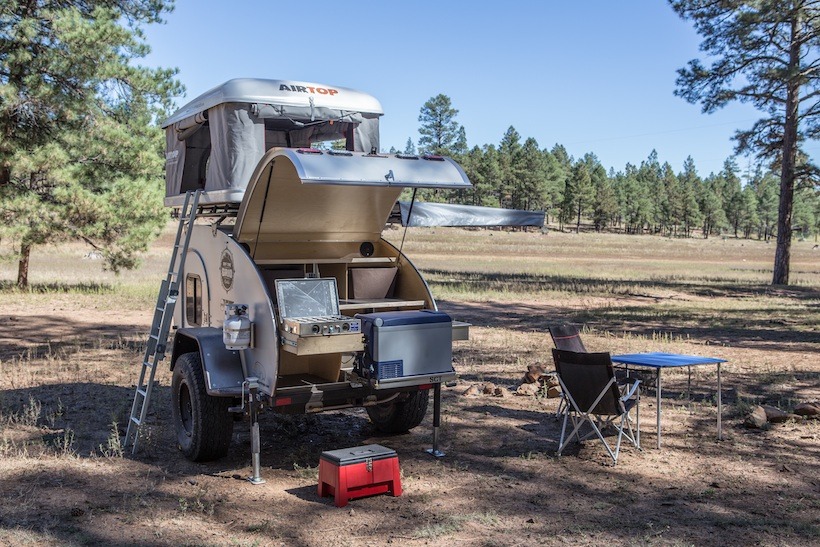 There are so many camping options here in the southwest that vary from beaches to mountains to deserts. Our customers have ranged from the single Jeep owner to larger families in their SUV's. Many families like the idea of putting a roof top tent on the teardrop trailer and being able to sleep up to five people comfortably. Plus the kids love the roof top tents and always want to go to bed early!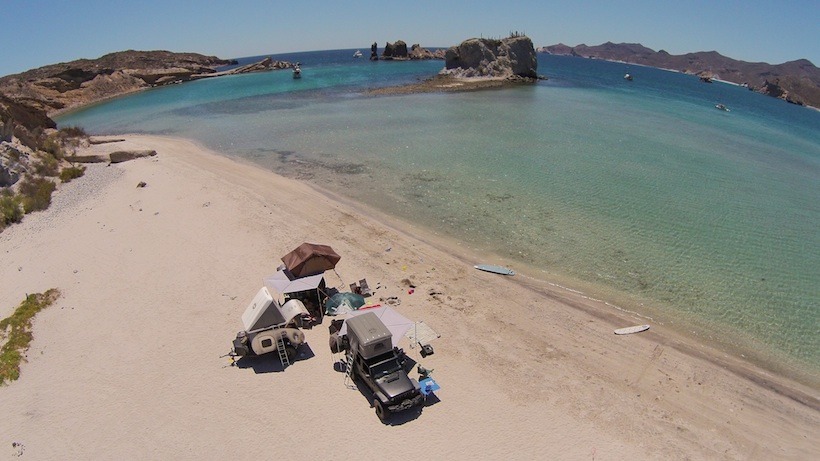 We handle all our bookings through our website www.RENTOFFTHEGRID.com. The online rental calendar is item specific and always up to date. Customers just go on there, select their dates and instantly know what's available. From there they can reserve the item(s), and get pricing. We offer many discounts based on the length of the rentals and those discount codes are right there on our website. Payments are made by credit card and they are all set to make their plans.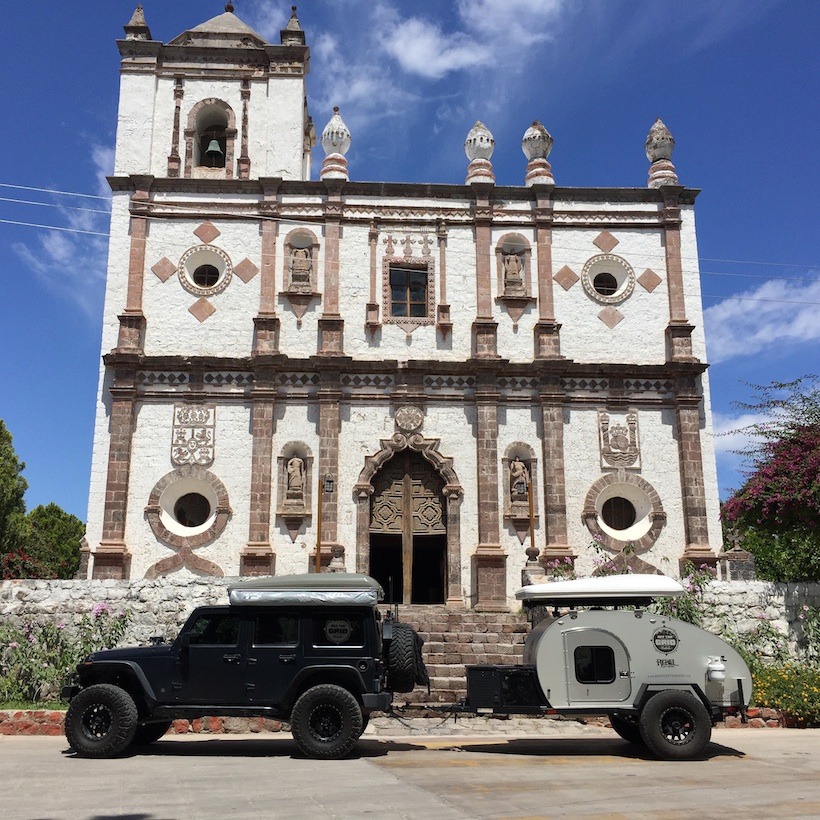 We have had steady interest in Off The Grid Rentals on social media and in many online magazines. Companies like Motor Trend and Outside Magazine have used our services and written some great follow-up reviews. Overbuilding the teardrop trailer with Method Race Wheels and 35" Falken tires has really made them stand out with a huge "cool" factor. Some of our pictures have gone viral on the web with millions of views.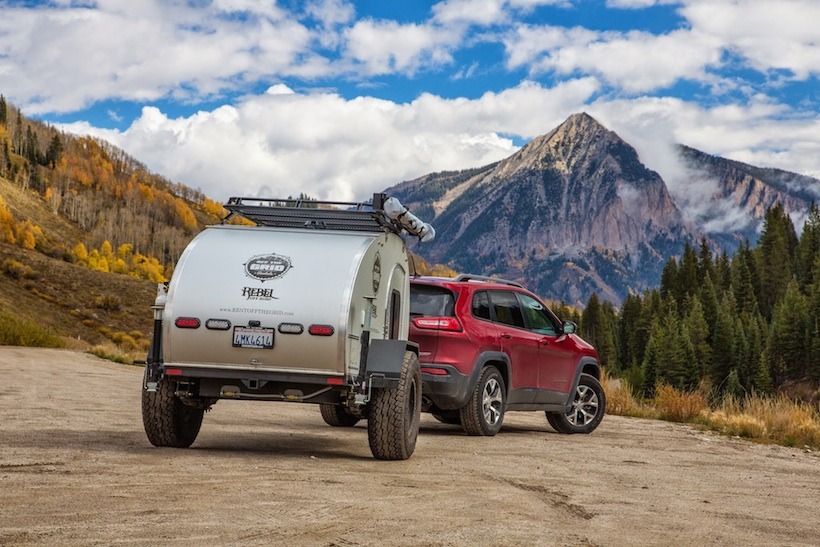 My experience is that most people who initially don't know that our business exists, see us and see that it is an affordable rental and think, "Hey, we can camp in this!". We love seeing people get fired up by these rentals. Check out our press page to see how we have been welcomed by so many. https://www.rentoffthegrid.com/in-the-press/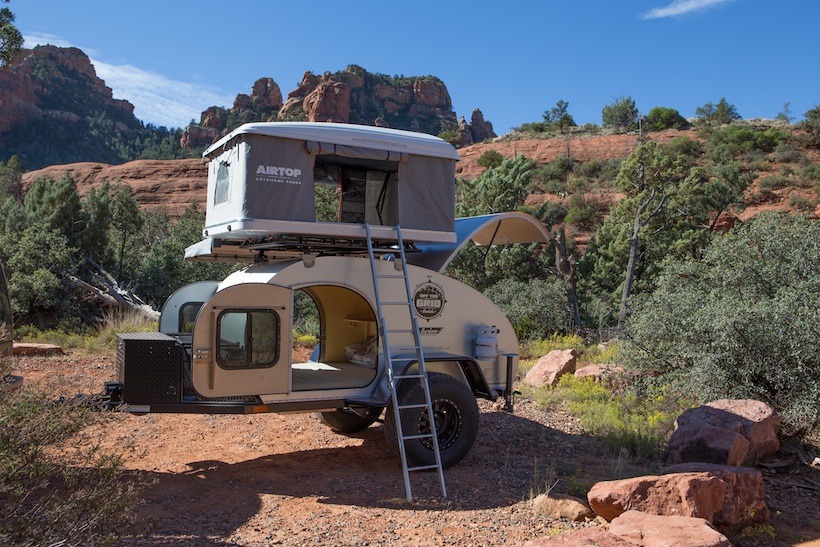 To check out Off The Grid Rentals:
Go to: www.RENTOFFTHEGRID.com
Facebook: www.facebook.com/offthegridrental
Instagram: https://instagram.com/offthegridrentals/
Email owner: [email protected]
Call: 949-234-7223
TAP into Adventure!