The following new product roll out comes from ARB: OME BP-51 High Performance Bypass Shock Absorbers for the Toyota Tacoma. TAP has successfully used standard OME suspension on our Tacoma, but does not have experience with this new system, so is not in a position to personally comment. This article has been provided via ARB and we are presenting it here for informational purposes only.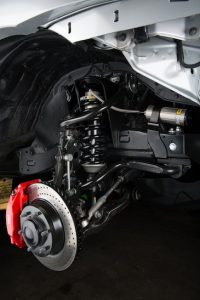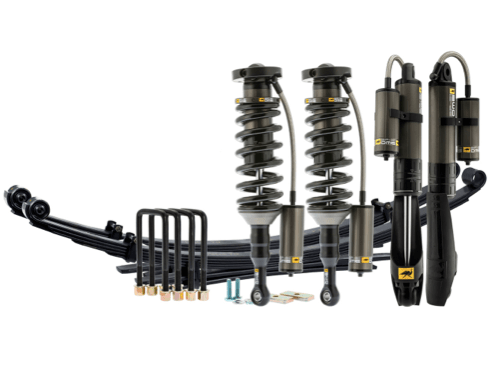 With more and more vehicles moving to an independent front suspension set up, ARB's Old Man Emu engineers were given a challenge to design a high performance shock absorber that actually fit within a coilover strut set up. Old Man Emu BP-51 (Bypass 51mm diameter bore) shock absorbers were developed and have been extensively tested under the harshest conditions in Australia. They are designed to bolt onto your vehicle without any modifications. Old Man Emu BP-51 have been tuned in both length and fell specifically to the Tacoma and are capable of accommodating setups with and without accessories (winch,bumpers etc). Specific reservoir brackets have been designed for application specific reservoir placement and also relocation of the sway bar allows clearance at the spring seat. While the front coilovers are adjustable in height, the system has been designed for a 2 inch ride increase and a minimum of 2 inch down travel.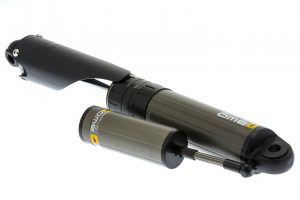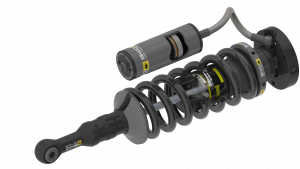 The rear shock absorbers have been tuned in length and valving specific to the Tacoma. To accommodate the large body size of BP-51, a specific lower mount bracket has been developed to provide clearance to the axle. Specific reservoir brackets have also been developed and are included in the rear fit kit. The rear dampers are tuned to match the existing range of rear Old Man Emu springs.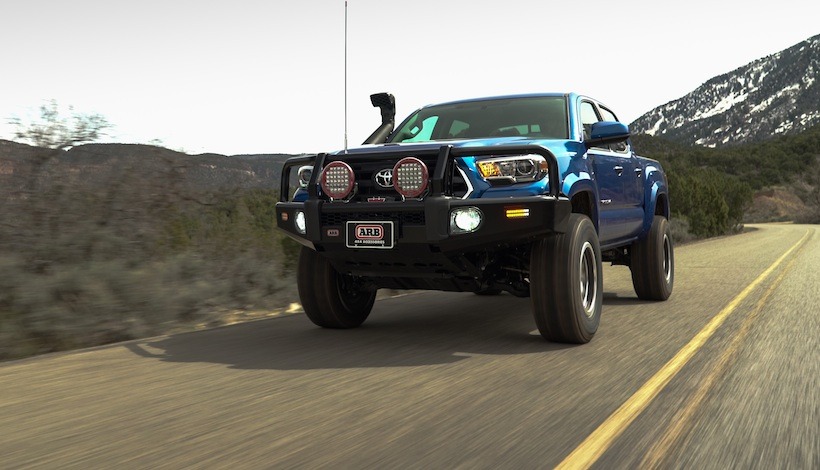 Recommended compression and rebound settings can be found in the supplied fitting instructions for the various spring options available. The fitting instructions include detailed information for correct installation of the shock absorber and reservoir placement. Please note there is a left hand and right hand application due to the different reservoir mounting method and locations.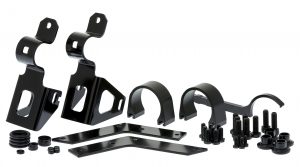 With traditional velocity sensitive shock absorbers, achieving exceptional ride quality and balance between comfort and control tuning requires a great deal of time and effort, with many valving changes required to get the balance correct. You still end up with a compromise with either a slightly firmer controlled set up or softer comfort orientated result.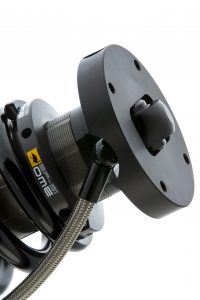 Bypass technology exists to overcome some of these ride quality challenges but presents a new challenge as traditional multiple bypass tube products simply won't fit inside a coilover IFS (independent front suspension) or many rear shock absorber applications.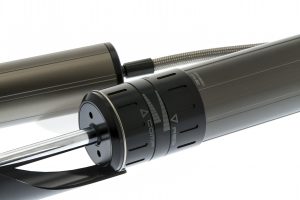 Other areas that our engineers had to consider were corrosion, heat dissipation, durability and how to cater for individual ride preferences or vehicle loading scenarios. The product also needed to easily bolt into a large range of vehicle applications without modifications to the actual vehicle. The vehicle's damping performance is easily adjustable across a wide range of rebound and compression, resulting in significant changes to the ride performance of your vehicle, and enabling a custom tune to suit the conditions and set up of your vehicle. The body, reservoir and components are all made from 6061 T6 aluminum, Type 3 40 micron hard anodized ensuring exceptional heat dissipation, corrosion resistance and resistance to stone damage.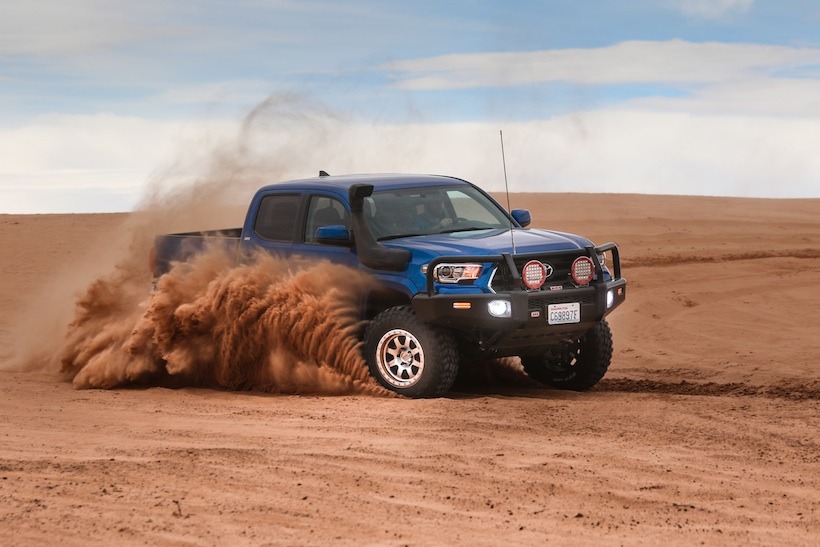 Although there are subtle weight differences between the last generation Tacoma and the new generation, with the adjustable nature of the BP-51 the OME engineers have been able to tune and design the BP-51 package to suit both applications. For more information and to see other ARB products, go to arbusa.com
Source: ARB
Editor: Lori Palmer