Over the past few years, we have seen an increase in the number of Mercedes Sprinter Vans in our area. Recently, we began to notice some kitted out 4WD Sprinter Vans and decided to do some research on them. We found a company based up in Troutdale OR, just outside Portland, called Outside Van. They specialize in custom Sprinter Van conversions, equipping current model Sprinters for overlanding and gear storage. So, whether you are a hiker, biker, skier, surfer, kiteboarder, or looking for a kitted out 4WD overlanding vehicle, they can custom design a van for you. Check out this article about how the business got started and what they have to offer. Even if you are not interested in getting one, we encourage you to check out the level and quality of these amazing conversions!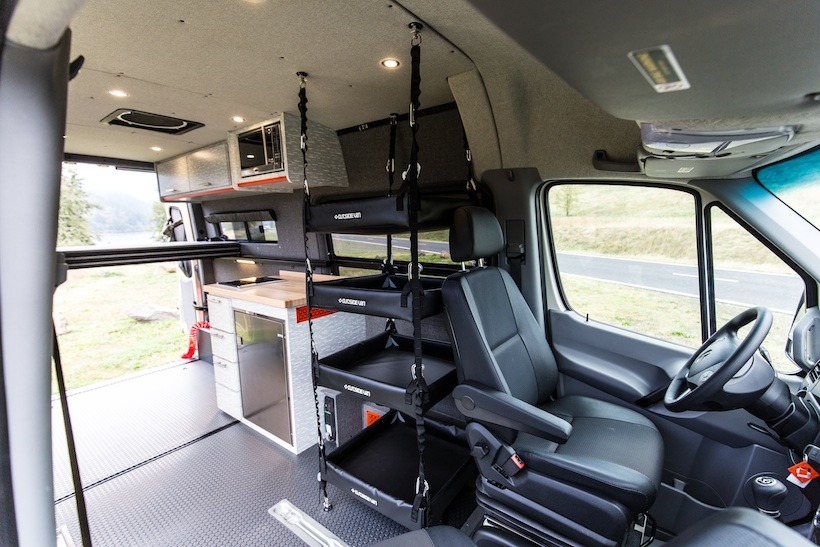 I spoke on the phone with Chris Schey of Outside Van about how the company got started, and this is what he had to say:
"Outside Van's owner, Eric Eckman, started out as a sales rep about 20 years ago in the outdoor industry up in Hood River OR. He had converted an old Ford van in order to be able to safely transport his products; surfboards and kiteboards. His friends checked out his van and really liked what he did. They wanted the same storage capability. As time went on the products Eric sold, his sport preferences and gear storage needs changed, so he sold his van to one of his friends and converted a new one. This process continued for years until he morphed it into a business. Eric chose to work with Sprinters because living in the NW, these vehicles provide the ultimate protection against wet weather conditions , not to mention the fact that they are just plain solid. Today, Outside Van caters not only to outdoor sports enthusiasts, but also to campers and 4WD overlanders who are looking to find that pristine primitive campsite to escape to."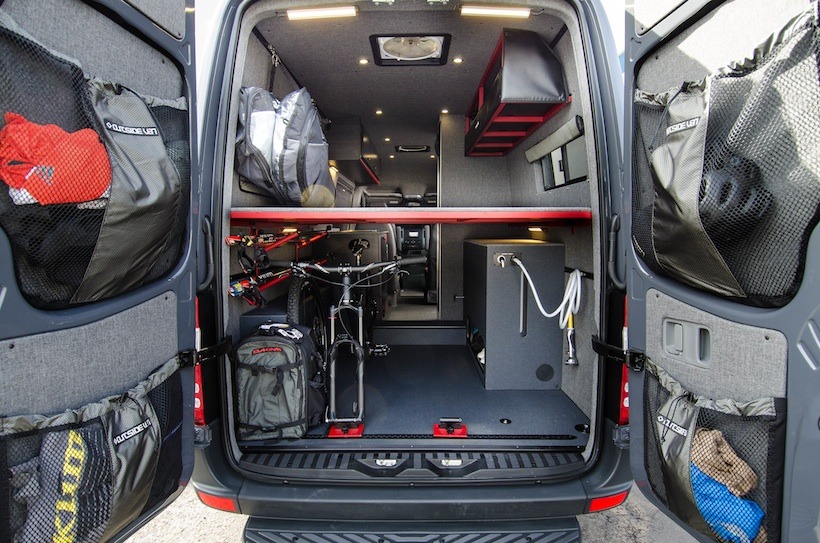 The business, Outside Van evolved out of Eric's desire to promote a way of life that he and his friends value; the outdoor, adventure lifestyle. He built a business that converts tough factory made, Mercedes-Benz Sprinter Cargo and Passenger Vans into anything from your ideal home away from home to the ultimate toy hauler. Eric is constantly building new conversions, road testing them for endurance and the ability to withstand whatever form of abuse may come from his adventures. From these tests have come some basic designs that make up their inventory. From the inventory, a customer can add or subtract a number of custom components based on their needs, wants, lifestyle requirements. Another option the customer has is purchasing the Sprinter Van model they desire, having the dealership freight the van to Outside Van, then meeting with the design team and choosing various components and modules; kitting out their van to fit their lifestyle perfectly!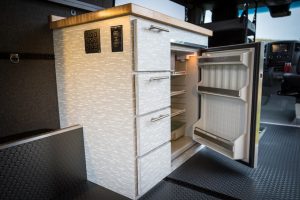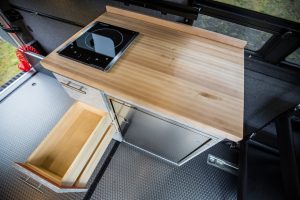 Here are some of the choices a customer will make to customize their vehicle to suite their lifestyle:
-the type of water and power systems
-flooring
-modular additions such as stoves and refrigerators
-various arrays of gear storage racks, sleeves, compartments, overhead cabinets
-a bed system
-full interior insulation
-heating systems
-off the grid capability of solar panels
-color scheme: powder coated and anodized stainless steel
-indoor or outdoor showers
-built in compressors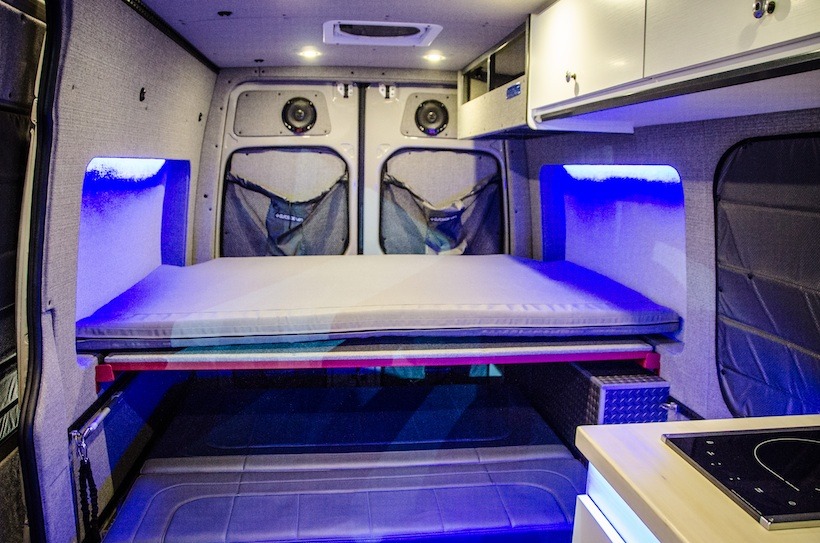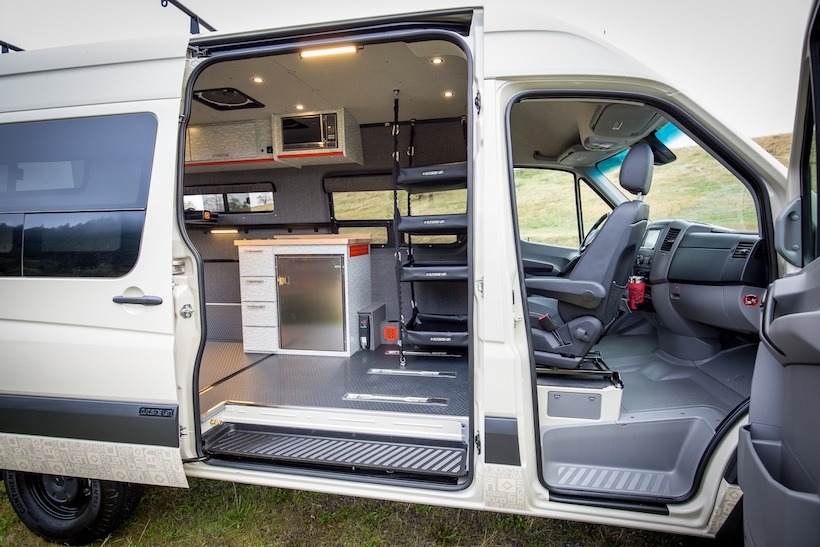 Check out the various types and sizes of Sprinter Vans available from Mercedes.
Go to outsidevan.com to see the full array of conversion choices.
Contact information: Outside Van, 81 NWA Corporate Dr., Troutdale, OR 97060 (800) 971-8830
TAP into ADVENTURE!