Sigma Pot Series – Featured Product: Sponsored Content
Sea to Summit, the global adventure equipment brand from Perth, Western Australia, has innovated rugged camp kitchen products built for the road. Sigma Pots and Sigma cook sets are intended to ignite the outdoor adventurer's inner gourmet.
The Sigma Pot Series are made of marine-grade stainless steel, the pots are designed for the long haul. They are as practical as they are tough.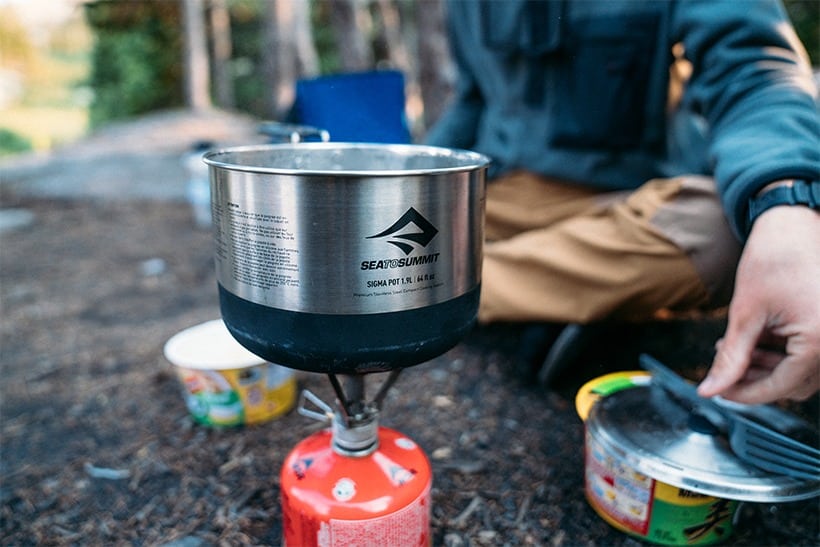 Each pot has its own PivotLock™ handle (no need for sketchy pot lifters)
The silicone rubber grip on the lid features a LidKeep™ which allows you to clip the lid to the side of the pot (no more wondering where to put a hot, clean lid…)
The transition from side walls to base features a large radius, allowing you to fit a spoon right into the edge
A strainer lid allows you to safely pour or drain boiling water from the pots
The base has a thermal coating which spreads heat and helps the pot grip on a camping stove
Measuring lines are included on the inside of each pot.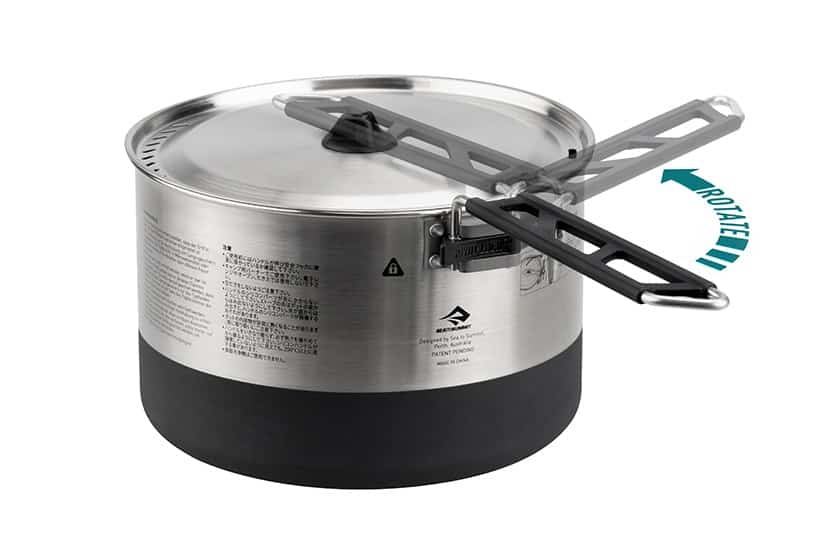 The Sigma Pot Series come in four sizes, from 1.2 Liters to 3.7 Liters cater to cooking needs – and groups – from small to large. With select sizes nesting inside others for more compact packing. The PivotLock™ handle holds the lids in place when the pots are stowed, minimizing components rattling during transit. The stainless-steel handle with its silicone rubber grip then locks into place for cooking, providing safe, secure handling.
Those who travel far from the beaten track will appreciate that the polished stainless-steel surface of the pots can be cleaned with sand if water is scarce – there is no inner coating which could become damaged.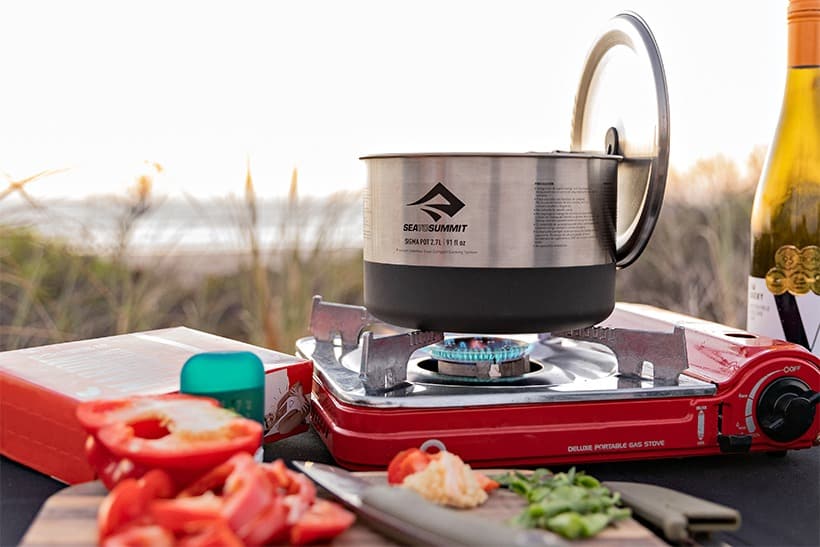 Several Cookware and Tableware sets are available in this line of products. Featuring bowls and mugs made of strong but light glass-reinforced polypropylene, with measuring increments molded in – perfect as part of your food preparation system. Designed down to the smallest detail, insulated mugs and bowls are ergonomically shaped, making them easy to eat and drink from once your culinary creation is complete. All Sea to Summit cookware and tableware is BPA-free, and certified to EU food-grade standards.
The Sigma Pot Series is part of a comprehensive Camp Kitchen lineup from Sea to Summit that includes everything from water storage, through cookware and tableware to Leave No Trace cleanup solutions.
You can find out more about Sigma Pots and Cook Sets, and follow links to delicious outdoor recipes at https://seatosummitusa.com/collections/camping-cookware
TAP Trail Tested:
We've been using the Sea to Summit Sigma Series Pots for over a year and are thoroughly impressed by their rugged durability, lightness and practical design. After giving them heavy use over 12 months, they're definitively holding up well. The only slight negative we have found, is that if you use too high a flame, the bottom of the pot does not cook food uniformly. Not a big deal if you're careful and keep an eye on what you're cooking, but an in-field experience worth noting. We give them a Highly Recommended for people wanting a rugged and lightweight cookware set.
______________________________________________________________
Featured Product: Sponsored Content