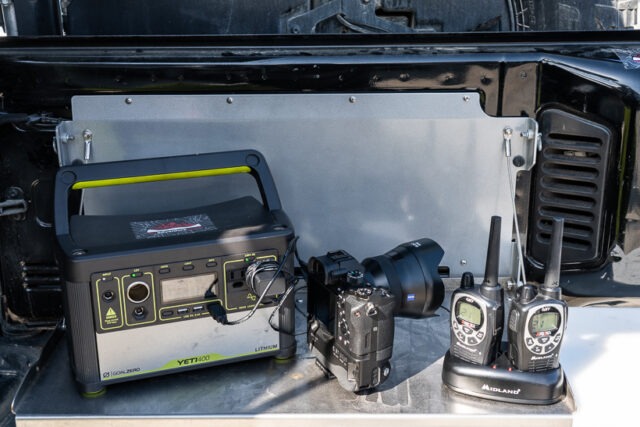 Solar Power and Portable Power help us keep the ridiculous amount of tech and camera gear we have charged when we're out in the middle of nowhere on a Vehicle Supported Adventure. This category has exploded in the past decade, so here's a starting point for reputable Solar and Portable Power companies that produce a multitude of variations, designed for use on your overland and off-road adventure. Editors note: Buy a reputable brand, not the cheap Amazon alternatives as they won't last.
_________________________________________________________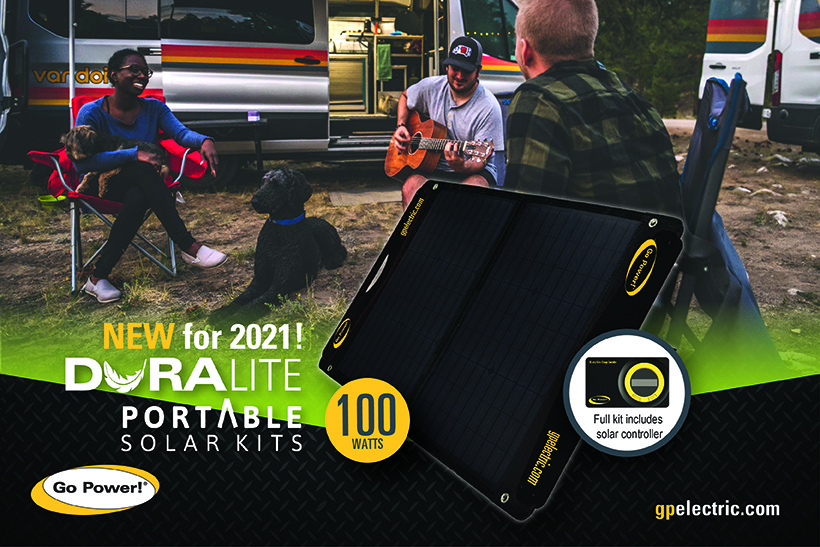 The new DuraLite Portable Solar Kit is a plug and play solar charger that comes with everything you need to keep your battery charged on the road. The low-profile, lightweight solar panels provide over 5 amps of charging power. Complete with 12-feet of cable, you can park your trailer, set up your tent, or keep your van in the shade and place the panel in the sun!
ULTIMATE PORTABILITY & STRENGTH
Designed for portability and easy storage, the 100-watt solar kit weighs just 8.4lbs at 2″ thick. The DuraLite features integrated kickstand legs and convenient magnetic clasps that keep the kit secure. What sets the Go Power! DuraLite kits apart from the competition is the double-reinforced, engineered panels, which allows for durable power. The rugged plastic handle features two built-in USB ports to easily charge small devices on the go.
EXPANDABLE
Supercharge your solar charging power by adding up to two DURALITE-100-E expansion kit. The base kit can be expanded to a whopping 300-watt solar charging suite.
INCLUDED IN THE KITS
The DURALITE-100 comes complete with a 30-amp solar controller to prevent batteries from overcharging, and an array of battery connection options. These components fit neatly and packed away in the zippered compartment on the canvas carry bag for easy storage. The DURALITE-100-Eexpansion kit is outfitted with connection accessories to easily string your DuraLite kits together. Also included is the carry bag and connections to charge portable power stations.
Go Power: MSRP Range: $100-525
____________________________________________________________________
Solar Power and Portable Power brands:
________________________________________________________