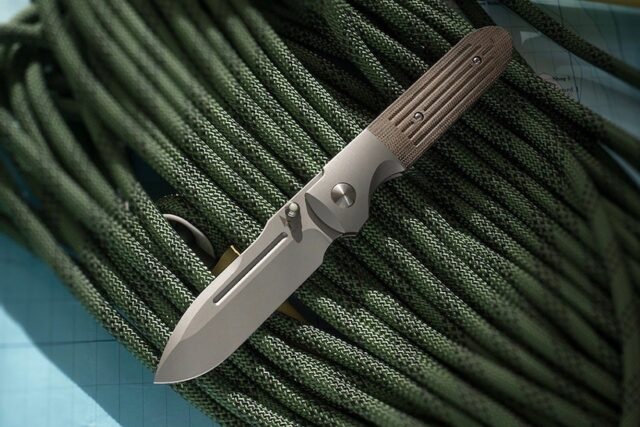 New for January 2022, Terrain 365 releases their Invictus-ATB. An upscale variant of the popular, rustproof Invictus collab series with Prometheus Design Werx, featuring their proprietary, corrosion-proof, edge holding, Terravantium™ blade alloy. This precision made framelock features an integrated bolster construction with hand fitted carbon fiber, G10 or canvas micarta scales. Signature design details include handle and blade fullers, dive watch-grade glow in the dark cabochons in the dual thumbstuds, fine jimping throughout, and a purpose driven industrial aesthetic. As with all of their "AT" designated knives, these are 100% non-ferrous, non-magnetic, and a completely rustproof build for all terrains.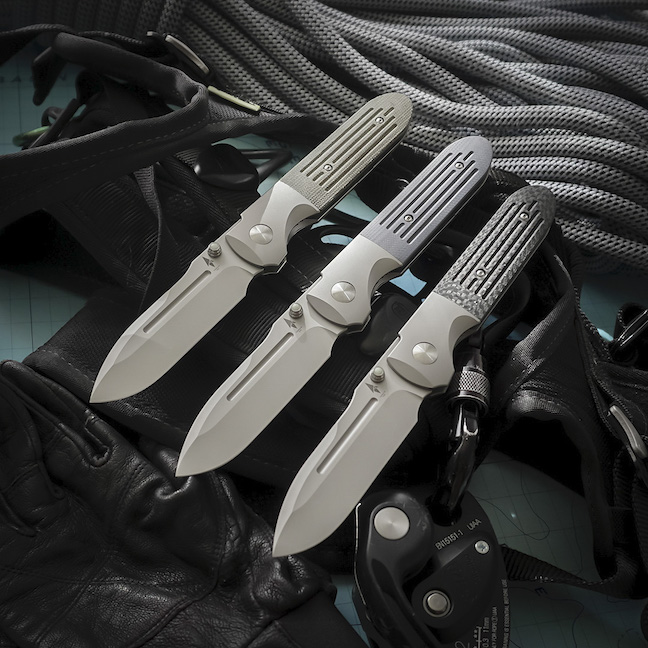 The Invictus-ATB is available with Terravantium™ blades and integrated titanium bolsters with carbon fiber, G10 or canvas micarta scales.
Creative Director and Co-Founder Patrick Ma of Terrain 365 states,
"The Terrain 365 Invictus-ATB is an upscale version of this design series. While still very purpose driven in its intent, the integrated bolster construction gives this variant a slightly more dressed up feel. As with all our AT designated knives, this folder is expertly constructed out of 100% non-ferrous and non-magnetic materials, including our proprietary, edge holding Terravantium™ blade alloy, for performance in any environment and terrain in the world."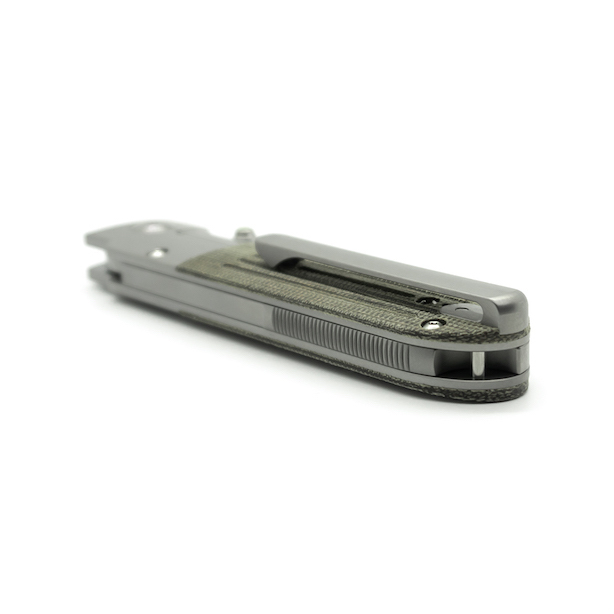 The Invictus-ATB will be available for $380-$385 on their website at 12:00pm Pacific, January 13th, 2022.