We've used Midland Radio communication gear for a few years and they've been great products that have never let us down. This month Midland has released the all new MXT500 and we're excited to Trail Test it over the coming months.
The MXT500 launches January 11th 2022

Farmers, agriculture workers, off-roaders and outdoor adventurers alike have needed for years to have radios that keep them connected and safe even within the depths of nature where cellular signals aren't available and the average radio just can't reach. To answer this demand, the new MXT500 is the most powerful GMRS Radio on the market, with 50-watts of broadcasting power to reach maximum ranges. With high powered communication capabilities and full repeater functionality, this new MicroMobile radio will keep you connected.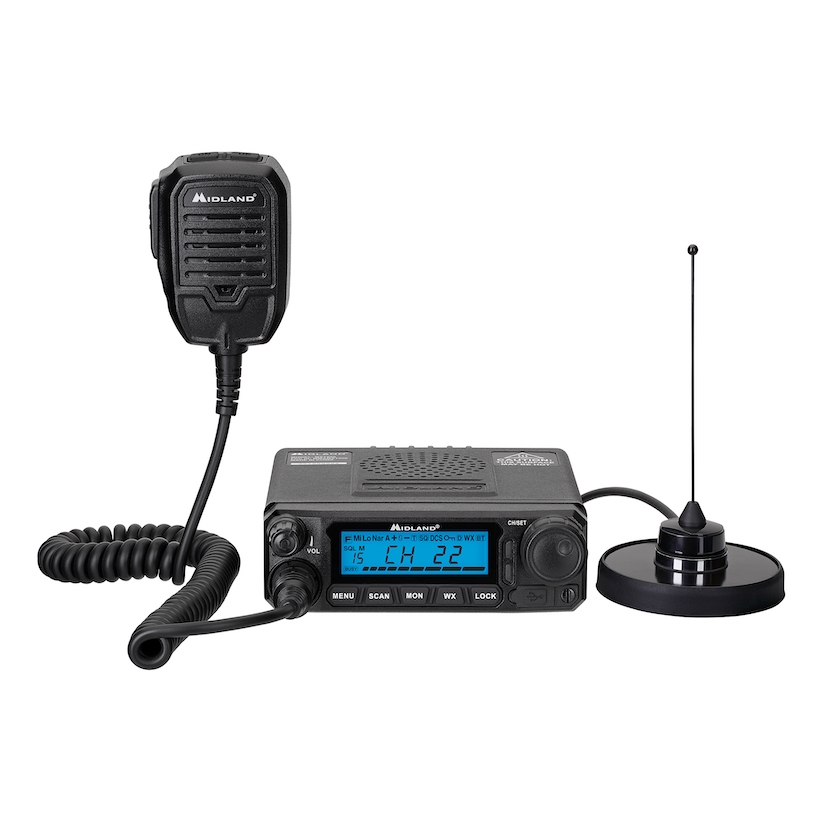 Midland Radio MXT500 key features:
Fastest Charging Radio: Equipped with USB-C fast charging ports, the new MXT500 is one of the fastest charging radios on the market, ensuring constant connectivity
Repeater & Split Tone Capability: With the ability to extend broadcast reach with repeater functionality, the new radio is also equipped with updated split tone features, providing the utmost privacy, blocking unauthorized users from accessing their repeaters
IP66 Dust and Water-Resistant: The MXT500 can handle the elements with exceptional dust and water-resistant technology
Full 50 Watt Radio
8 GMRS Repeater Channels for Increased Communication Range
Split-Tone Capable
15 Hi Power GMRS Channels
• 142 Privacy Codes
• Water Resistant (IP66)
• Narrow & Wide Band
• USB-C Port – Fast Charging
• Power Hi/Mi/Low Settings
• NOAA Weather Radio
• Magnetic Mount Antenna
• Automatic Power Off Function
• Channel Scan and Keypad Lock
• Monitor Mode and Digital Volume
• Silent Operation
• Compatible with Midland FRS/GMRS Walkie Talkies • GMRS License Required
"Some of our most loyal customers are those who enjoy off-roading, RV'ing, and generally being off the grid, and we needed to provide them with features they were so often requesting," said Dan Devling, President at Midland Radio. "We took their feedback to heart and created radios that are an outdoorsman's dream. With incredible range, battery life, and a full suite of available accessories, the MXT500 is the highest quality and strongest radio on the market, proving to our customers that we continue to listen to what they want, delivering must have features that will exceed their expectations."
Additional features of the new Midland Radio MXT500 include design upgrades for a more user-friendly experience within the menu, enhanced USB-C charging capabilities, and a full solution antenna that allow for narrow and wide band frequencies to allow for richer audio quality across all stations. The reliability and power of these two-way radio systems have revolutionized the industry and provide the maximum amount of broadcasting power allowed by law.
MXT500 radio is available now www.midlandusa.com $399.99