The Badger Bed: If you're an avid outdoors person, then you know a good night's sleep is essential to the success of your overall outdoor adventures. The challenge is finding a sleeping system that is comfortable, portable, and can be adapted to different environments. That is why Born Outdoor designed the Badger Bed, a modular sleep system that is flexible enough to take you through all four seasons, and rugged enough for you to sleep anywhere.
The Badger Bed is a fresh take on the classic bedroll. The outer shell of the Badger Bed uses a weather-resistant fabric made from 100% recycled water bottles. This weather-resistant fabric provides protection from the elements to keep your sheets, mattress, and insulation layers dry. To protect your camping mattress from being punctured by rocks and other sharp objects, a durable 610D ripstop tarpaulin material is used on the bottom of the system. Included in the system are corner straps that secure the Badger Bed to a ground tarp made from the same material if you want to add extra ground protection.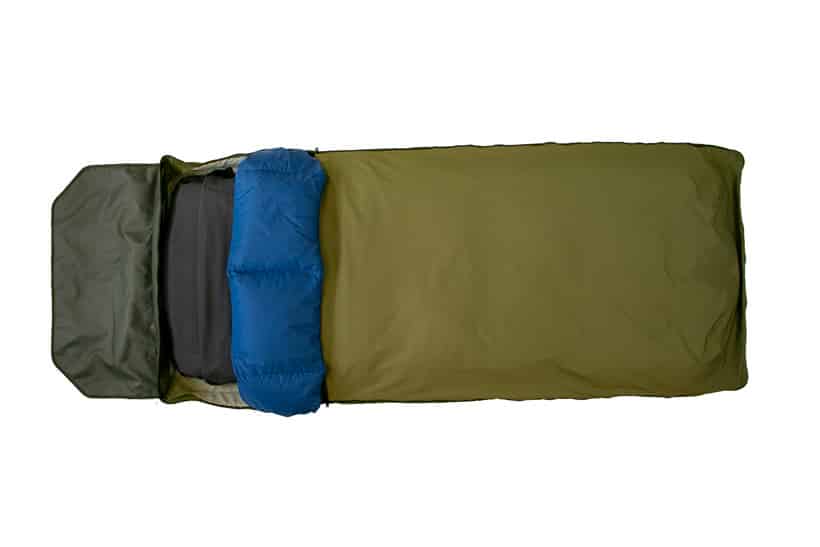 The interior design of the Badger Bed includes organizational pockets to secure your keys, cell phone, and other essentials, like a headlamp. A genius part of the design are the elastic straps to secure the mattress in place, and side walls to provide structural support. The system is compatible with most 30 inch and 25 inch wide mattresses and allows you to change the quilts and sheets according to your outside temperature. Designed like your bed at home, Born Outdoor created a clever sheet set and quilt connecting system using YKK snaps to prevent getting tangled up while sleeping. The mattress sheets and quilts are easily removed and can be machine laundered to keep them fresh for your next adventure. Another unique part of the bedroll design is the full-length YKK zipper system allowing for both left and right entry, which can also be removed for washing.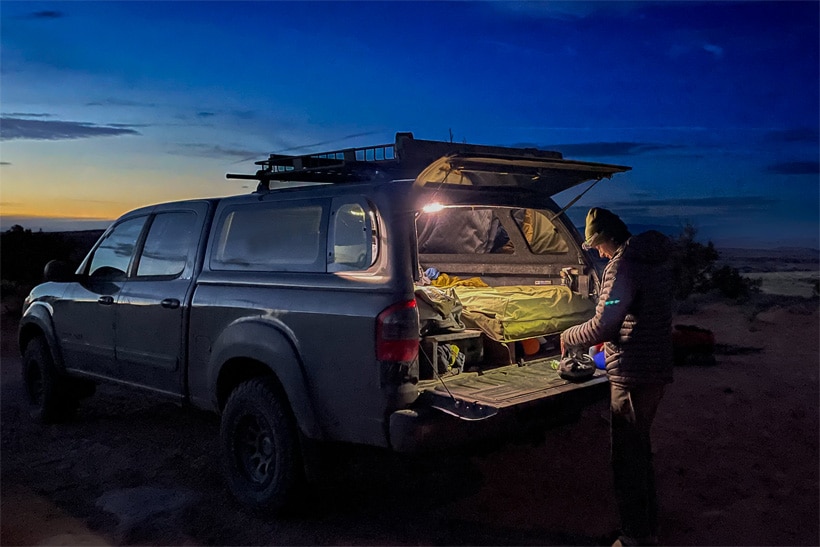 As far as temperature rating goes, ASTM does not have a rating system for bedrolls. Field tests have shown the Badger Bed is comfortable with Born Outdoor's Sierra Quilt at 30 F / -1 C, 10 F / -12 C with their Baja Quilt added, and 0 F / -17 C with two Sierra Quilts. Rolling the bed is simple. G-hooks and three adjustable straps secure the bedroll in place while burly exterior handles and carrying straps make for easy transport. The entire system, when rolled, can be loaded into the Portage duffel bag for rooftop transport.
Lastly, Born Outdoor has bundled their most popular configuration, the Badger Bed Sierra Bundle which includes the Badger Bed, a Sierra Down Quilt, a Cascade Flannel Sheet and a Therm-a-Rest MondoKing XXL mattress.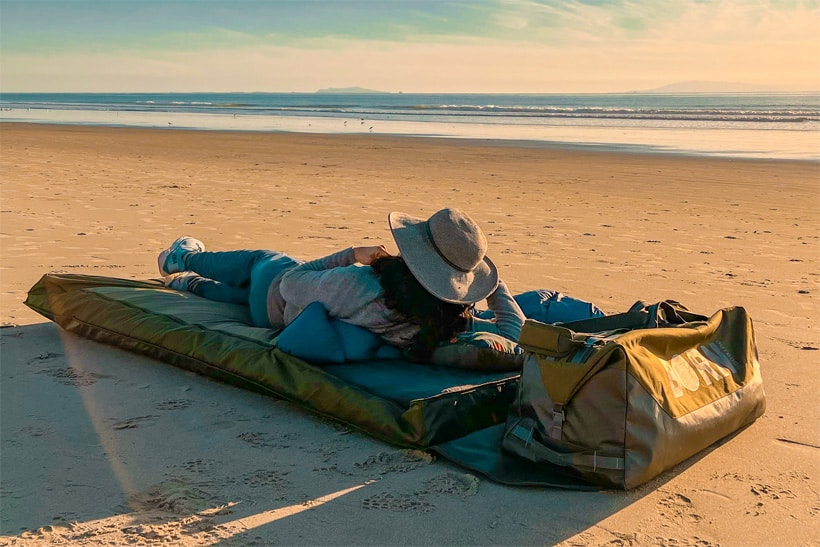 Overall, the Badger Bed is a game-changer in the world of outdoor sleeping gear. Its modular design, durable construction, and customizable features make it a must-have for any outdoor enthusiast looking for a portable yet deluxe sleeping experience. Wherever your vehicle-based adventures take you, the Badger Bed is your perfect companion for every season.
_____________________________________________________________
******This featured article is Sponsored Content*****