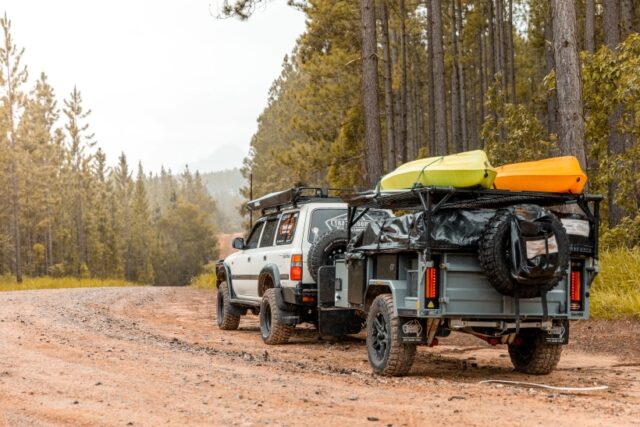 It's about time Americans and Canadians can enjoy the Australian way of camping and off-roading with Australia's Trackabout Off Road Campers. North America is spoilt for choice with destinations, and it is only natural to want to build what you love and chase that feeling as often as possible!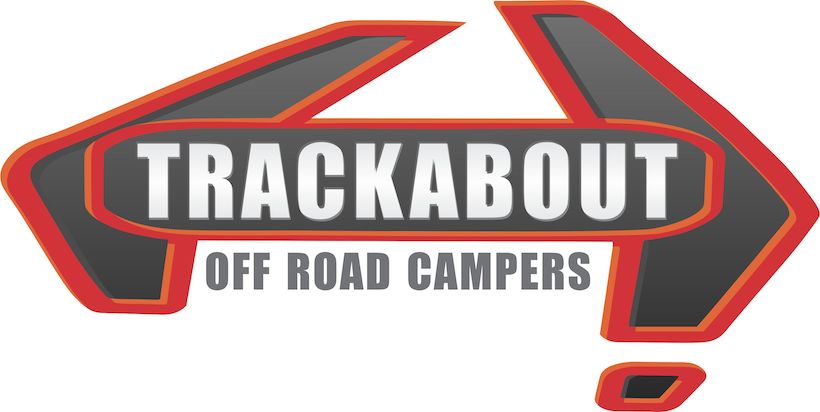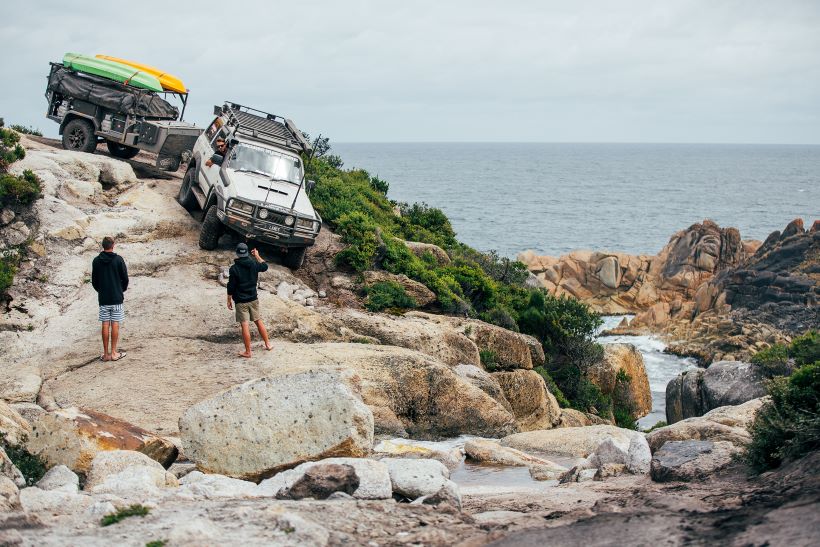 Trackabout has a long-established history and what once started back in 1998 as a small business has grown into a streamlined manufacturer serving across Australia and beyond. With over 20 years and countless hours of being put to the test, the campers have evolved into touring beasts! When the touring tent was designed in 2017 it was a game changer, our patented tent means you can set up camp in 3 minutes, meaning our customers can tour in comfort and with ease. Fast forward to now, we have invested in our team and workshop to deal with our expanding customers in North America.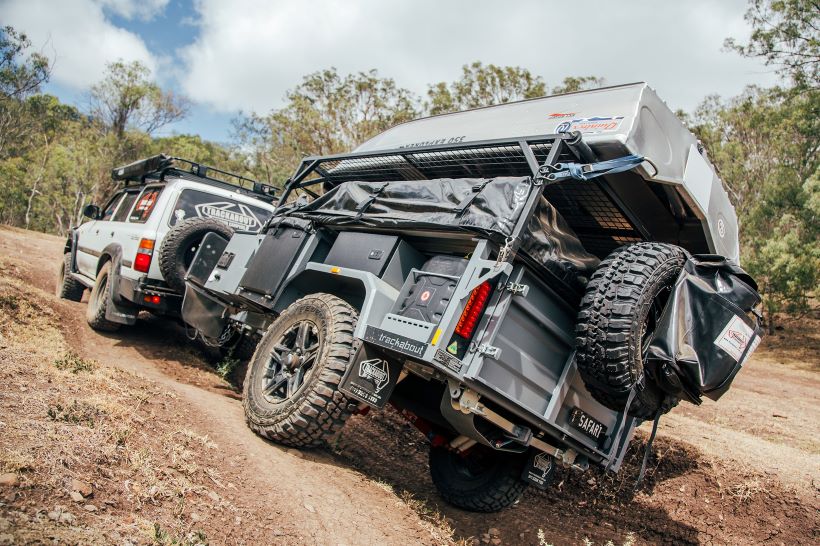 Australian made and owned, Trackabout has continued to prove itself as one of the best off-road campers forging a reputation based on innovation, quality, and comfort. We use only the best componentry and brands and manufacture in house to allow our customers to tackle their adventures – you can trust what you're towing can handle the challenges you throw at it!
Trackabout offers two models, the Extenda targeted more as a family-based camper due to its larger size and the Explorer model suited for our couples or small families looking for a more compact and lightweight option. The Explorer can carry its own weight in payload at 2200lbs (1000kg), with the Extenda slightly longer by 2ft and slightly heavier. The main difference is internal storage with the Extenda having 871gal (3300L) vs the Explorer 581gal (2200L). The Explorer pantry is about half the size of the Extenda yet still massive and of course the Extenda tent space is slighter larger. The construction is almost identical, the kitchen and the options are in-changeable between the two models with both models 100% compatible with all our toy storage options (bikes, boat and outboard motor).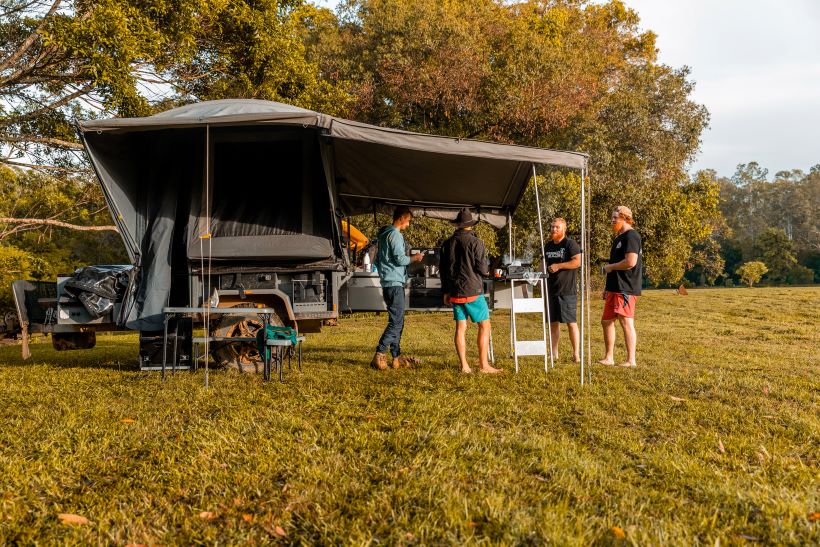 Our customers value a modern design, quality made product and enough toy storage for any adventure. The base model is a full off-road camper trailer, and the options only enhance the experience meaning every customer can customize their build. Each camper we manufacture is built to order, there is no one size fits all, so we work with our customers to ensure they build the camper of their dreams suited to their needs – Trackabout's really do tick all the boxes.
Order your off-road camper trailer today and become part of the Trackabout family!
Check out Trackabout Off Road Campers HERE
Subscribe to our Youtube: https://www.youtube.com/@TrackaboutOffRoadCampersAus
Follow us on Instagram: https://www.instagram.com/trackabout.campers
Follow us on Facebook: https://www.facebook.com/trackaboutoffroadcampers/
_____________________________________________________________
******This featured article is Sponsored Content*****