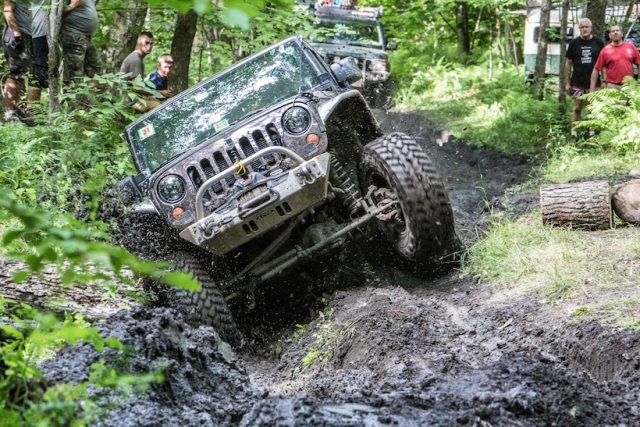 A year ago, while awaiting the delivery of my new Land Rover and finalizing the details of selling my beloved 2006 Land Rover LR3 , I began to immerse myself in online forums, Facebook groups, Top Gear episodes and landrover.com in order to learn every detail I could about the vehicles. While perusing the sites, I stumbled across a photo of a Discovery 2 similar to one I had owned years ago. However, this one was lifted, had big tires and a snorkel. Intrigued, I playfully sent the image to my wife, telling her that this would be my next phase of my Rover obsession. I expected her to scoff, but she surprised me with, "You should do it!"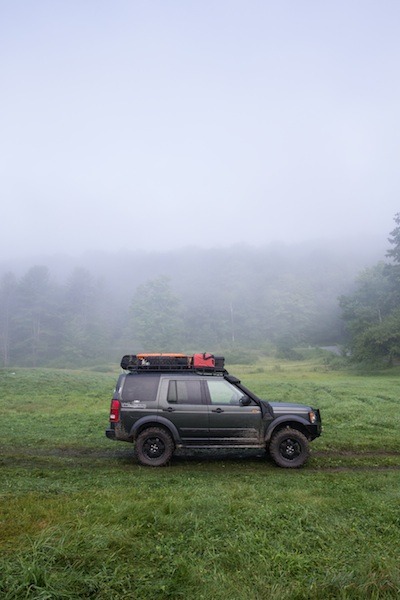 Fast forward to August 3, 2015. I have successfully been indoctrinated into the world of 4×4 off – roading. I had been been taking monthly trips to Off-Highway Vehicle (OHV) parks and had been hanging out at a great local Land Rover shop. The biggest transformation I made into off-roading happened at SCARR —The South Central Area Rover Rally. SCARR is an event held for off-road Land Rover drivers, novices to experienced, to help them learn, practice, and improve their driving skills and to bring Land Rover enthusiasts together.
My experience at SCARR was cut short by a bad front wheel hub. Through the process of troubleshooting, I met Justin Monnin of Lucky 8 Off-Road and occasional columnist for OutdoorX4. Without knowing me at all, he offered me the part I needed off of his own truck. His generosity blew me away. He told me that, "That's just how it is in the Land Rover community. We take care of each other". We stayed in touch and later he invited me to join his team for the Vermont Overland Trophy (VOT) in his vehicle, which happened to be the same year, color and model ( LR3) as my own, but superbly kitted out and masterfully optimized for journey.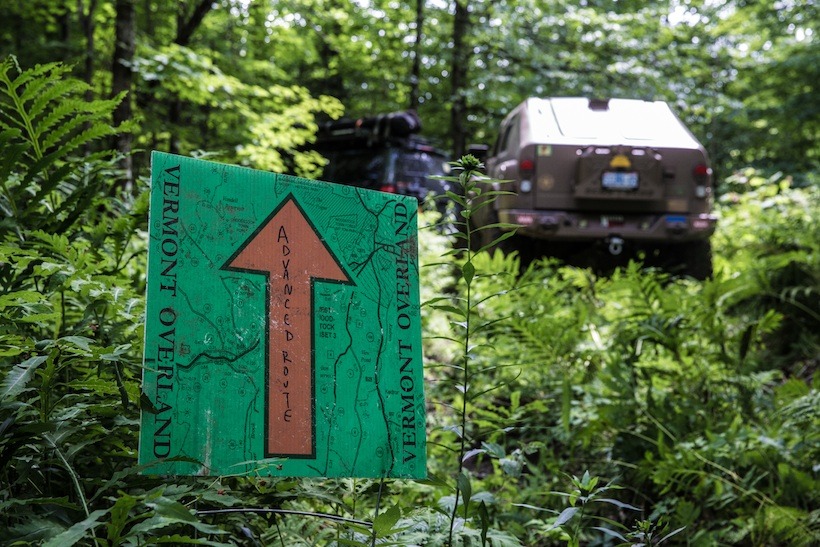 The Vermont Overland Trophy is a competition (but not a race) that traverses a beautiful area of the state via Class 4 roads. These are essentially roads that time has nearly forgotten with some being more than 200 years old. Although obscure, they are indeed legal, mapped, public byways. Their entry points are accessible from traditional roads, but often hidden by overgrowth, making this a contest not only of off-road prowess, but also of discovering the hidden passageways. Embarking on the VOT was like taking off in a time machine to an era of covered bridges, postcard landscapes, villages, a complete absence of reliable cell phone signals , and a route through mountain trails openly hostile to "normal" vehicles and "normal" drivers.
There's off – roading with your friends, then there's the Vermont Overland Trophy. This competition requires a daily test of navigation skills, driving prowess and teamwork, while discovering wonderful towns, and engaging with curious locals who are intrigued by, and sometimes skeptical of, these hulking off-road rigs. I spent more time on rugged trails in this 4-day trip than I had over the past year.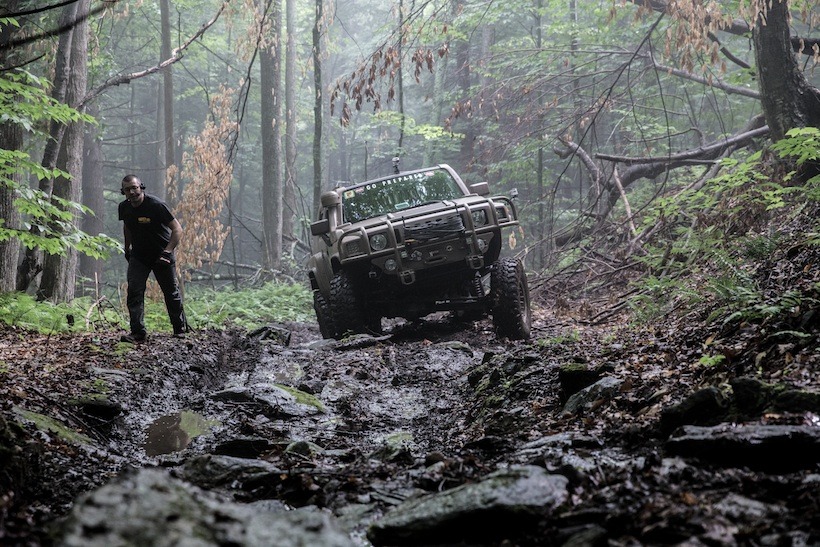 Many of the trails we drove appeared impossible for any vehicle to traverse. One particular leg had us climbing a rocky and heavily wooded incline that was incredibly challenging. One of our campsites was at the top of a hill covered with dense forest and a maze of trails that were barely visible to the first arriving vehicles. A participant told me that a Defender had rolled trying to ascend the hill the year before and I could see why.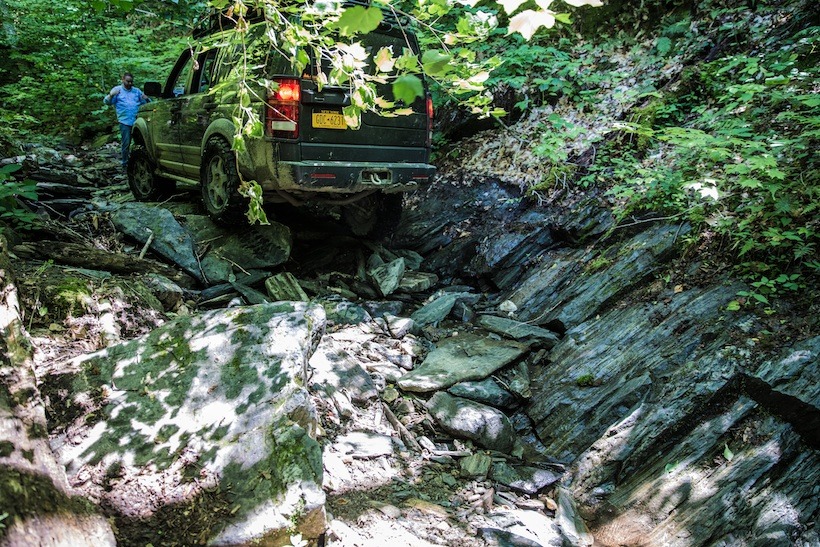 The VOT is definitely an event that requires extensive knowledge of your vehicle and it's recovery equipment. It is demanding and requires one to be able to drive through difficult terrain and you must have a skilled team to help you through. Trust in your team is essential. I learned how to get in touch with the vehicle's vibrations, squeaks, and beeps. I also gained a deeper knowledge of the anatomy of the truck. For example: when is the control arm vulnerable? Is the exit angle putting the bumper in danger? How do you take advantage of bounce? Is the space between those trees wide enough to fit this truck through? Did we just put a crack in the gas tank? Aside from driving skill, just knowing how to avoid breakage is essential, as your truck needs to complete the VOT, and not all of the vehicles did.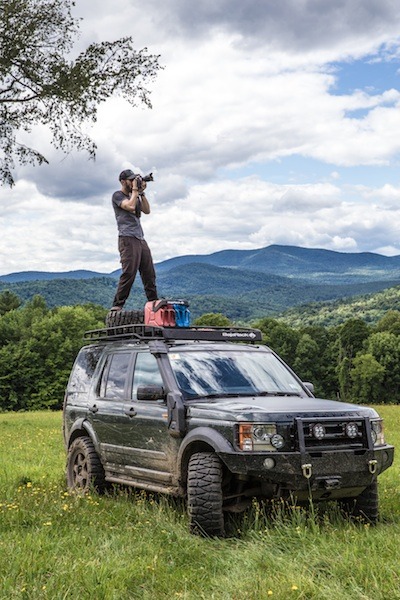 Another key point of learning for me was the use of the Rover's winch. I became trained in the differences in synthetic vs. metal cables, snatch blocks, tree guards, soft vs. metal shackles, choosing the right tree and most importantly, how to keep from severing limbs and fingers. I caught on relatively quickly, and learned enough to know what was happening when a veteran driver made a terrible winching mistake that lead to the mauling of his truck in a place we had nicknamed the "Pit of Despair"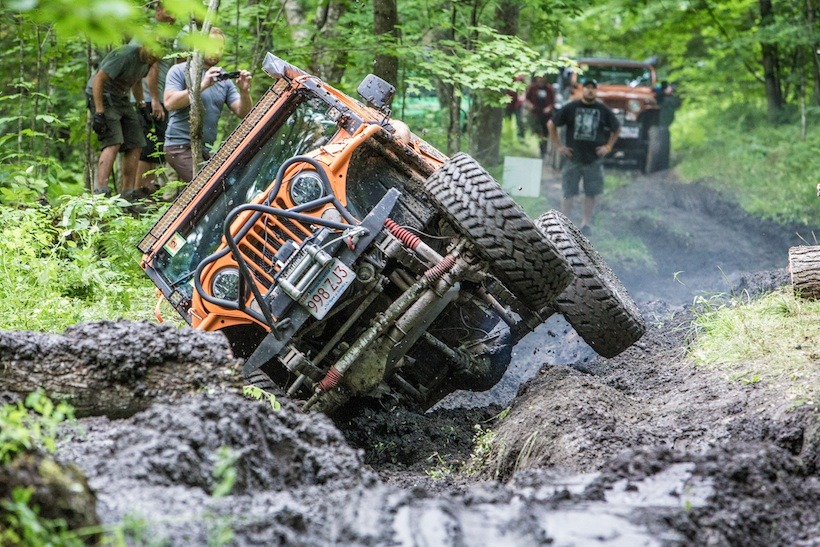 I also became well versed in the importance of having a spotter. A couple of weeks prior to the trip, I had made some poor decisions on a difficult trail in East Texas and ended up laying my LR3 on it's side, against an embankment (Maxtrax to the rescue!). That will be the last time I'll make such a mistake. My VOT teammates and the other teams demonstrated how you can essentially put your spotter in control of the vehicle, provided you have excellent lines of communication and trust between the two of you.
The older I get, the more diverse I realize our world is. The norm that we get accustomed to can be rocked as soon as you step outside of your comfort zone. With my induction into off-road culture, that was absolutely the case. At VOT, the worst stereotypes of Jeep people vs. Rover people were mostly absent, though we absolutely gravitated into mutually respectful cliques. That said, there was a delightful mix of overland spectacles: Hyper-lifted Jeeps with 37" tires? Check. A pair of English brothers, driving a pair of Defenders and always clad in Union-jack-boxers? Check. Ultra-posh Isuzu Trooper overlanding rig, complete with masterfully crafted wooden camp kitchen and Best-Made dinnerware? Check. Unimogs? No, not this time.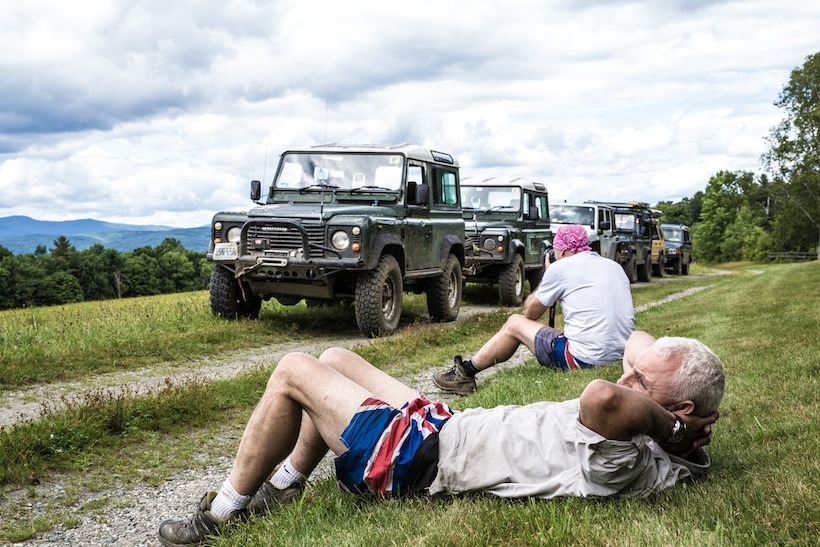 Aside from what I hope to be lifelong friendships with the guys on our Lucky 8 team, I learned some valuable lessons about off – roading. Not just technical lessons, but quality of life lessons as well. One of the men on our team brought his teenage daughter to the event. He saw this as one of the last times for them to spend some quality time together. He knew she was getting close to the point where hanging out with dad would be a drag. I loved seeing them conquer VOTs challenges together. This particularly moved me as I am the father of two beautiful, little girls and a son. Participating in the Vermont Overland Trophy showed me that my Rover doesn't have to be some exclusive, rolling, man-cave, but a place where I can have adventures with my family. Hopefully, sometime in the future, I'll be taking them along to a future Vermont Overland Trophy.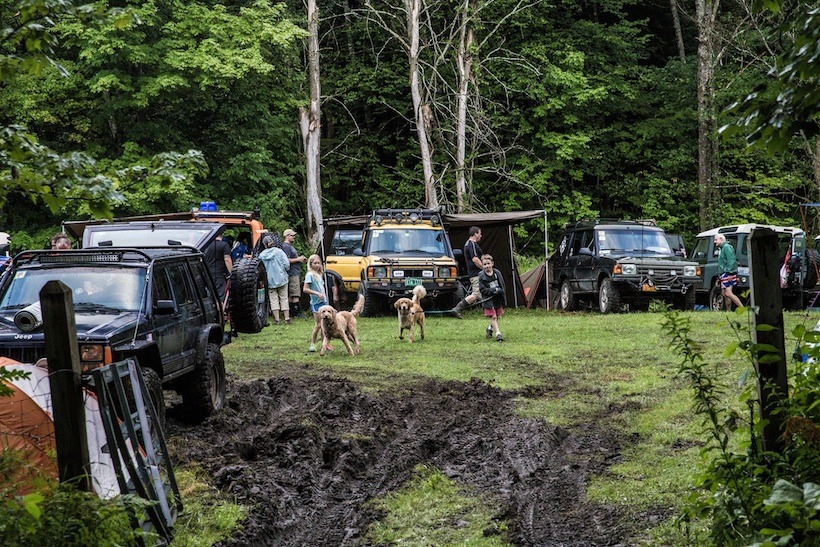 Author & Photographer- Gus Granger
Courtesy of- OutdoorX4
Editor-Lori Palmer