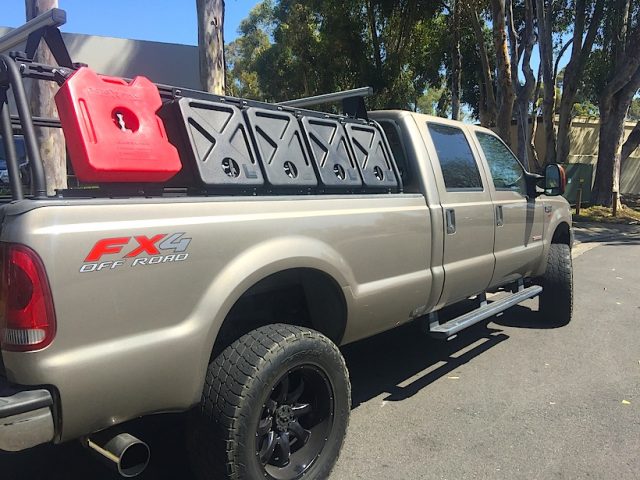 The Adventure Portal has featured our friend Bernard Leitner's Active Cargo System for short bed trucks, now he has released a new system designed specifically for full size trucks. Here's the scoop directly from Leitner Designs:
"Leitner Designs, the leading innovator in truck accessories, is excited to release a revolutionary new patented rack system for Full Size Trucks, the "ACTIVE CARGO SYSTEM". The ACS eliminates the shortcomings of truck racks currently on the market. Its patent pending design not only allows you to carry large items above the roof line, but its center load bar can be slid out of the way to carry large items such as motorcycles and bicycles. Its "Quad Rail" T-slot mounting technology allows endless accessories to be securely attached allowing complete customization!"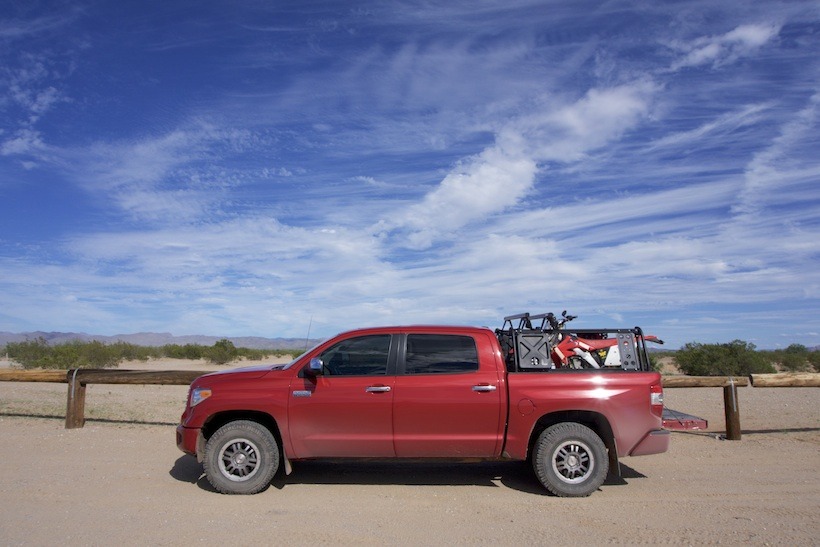 The Active Cargo System is available for full size trucks with 5.5' – 6.0' – 6.5' and 8 foot full size truck beds as well as 2005-2015 Toyota Tacoma.
The product showcases:
– All aluminum TIG welded construction weighing 65 pounds
– Simple no drill installation (2005-2015 Toyota Tacoma)
– Rubber load pad to prevent damage to cargo
– Locking water proof side mounted Gear Pods
– Fuel can mounting plates
– Load stops to keep gear from shifting
– Stainless steel tie down rings
– Locking Hi-Lift Jack mounting brackets
– Roof Top Tent mounting brackets
– Light brackets
– Compatible with many Thule accessories.
About Leitner Designs
Leitner Designs is an American design and technology company, located in Mission Viejo, California, that invents, engineers and markets products designed to improve the function and utility of light trucks. The company's motto, "Carry Your World" captures the breakthrough products Leitner Designs has brought to the market since its founding in 2007.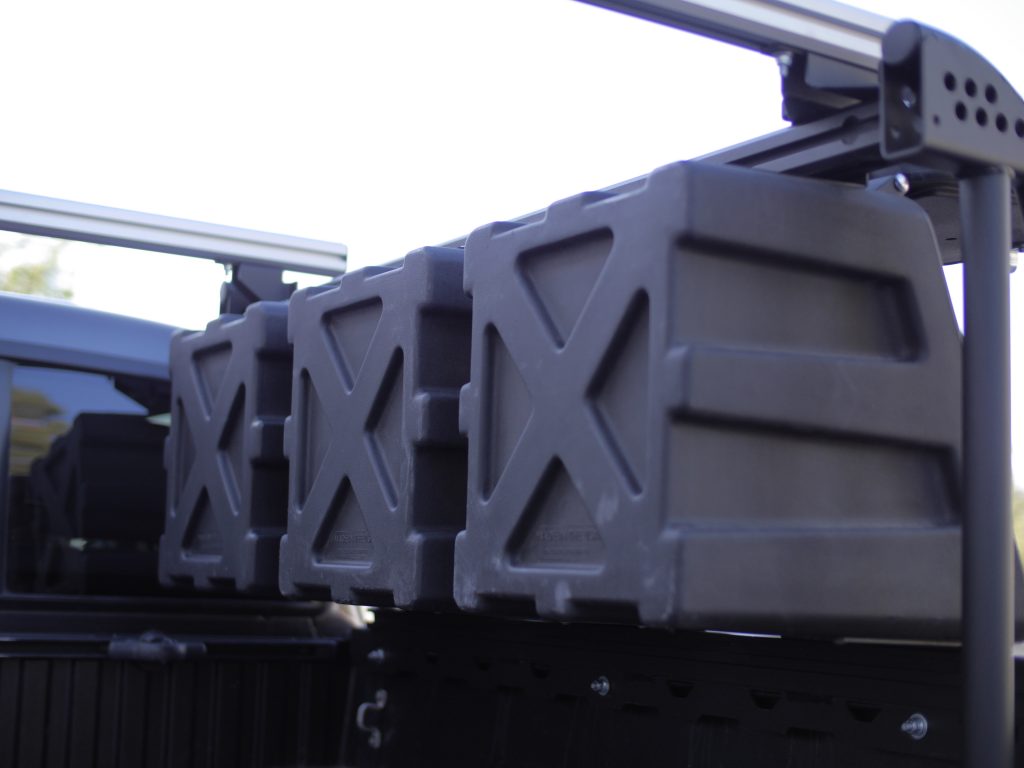 Address/Contact info/links to webpages/social media:
Leitner Designs Orders and information: (949) 581-2904
www.facebook.com/leitnerdesigns
www.instagram.com/leitnerdesigns
www.leitnerdesigns.com