Featured Product: Sponsored Content
67 Designs remains one of the most innovative and imaginative design and manufacturing companies in the vehicle based adventure industry. Even in the face of relentless competition and some extremely blatant imported knock-offs, the company constantly re-invests and expands its portfolio with cleanly executed mounting systems.
This fall we see the launch of two different products that are the result of continuing to be close to their customers with a mainly direct-to-consumer (D2C) sales model. The company is very quick to respond to suggestions, requests and when they see gaps in the market.
The new Large Universal that was first previewed at Expo Mountain West in August, is a big brother to their #1 selling Universal for Phones G2. Capable of expanding to the size of an iPad Pro 11 this is a minimalist execution for an iPad holder already proven on the trails. It totally fits the design ethos and continues their Made in America mantra.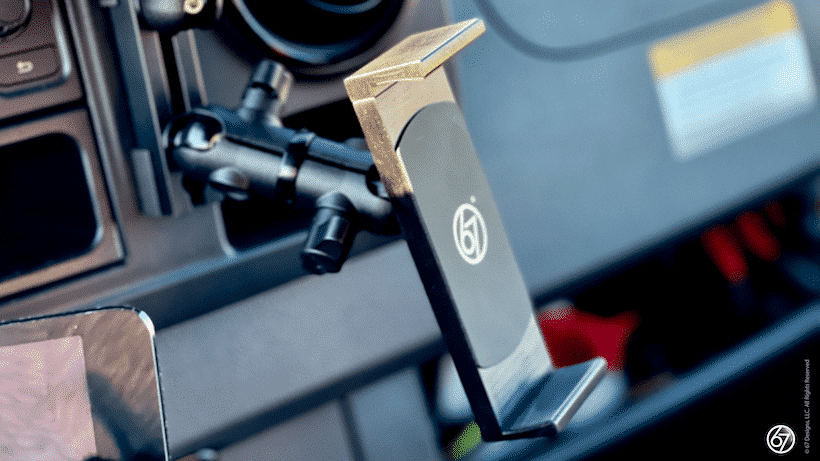 In a sea of black device holder arms it's refreshing to see how 67 Designs has introduced color matte carbon fiber arms.
"As the only bonafide US manufacturer of carbon fiber arms mounting systems this was an easy extension to our portfolio in our new production facility. We are starting with blue, red, silver and camo. Again, the response to our Expo Mountain West debut made it an no-brainer to start selling these as fast as we can make them." noted owner of 67 Designs, Gavin Stener. The company will supply from their manufacturing facility in Dallas, Texas and it will be in small batches and only available as they put it on the shelf for sale.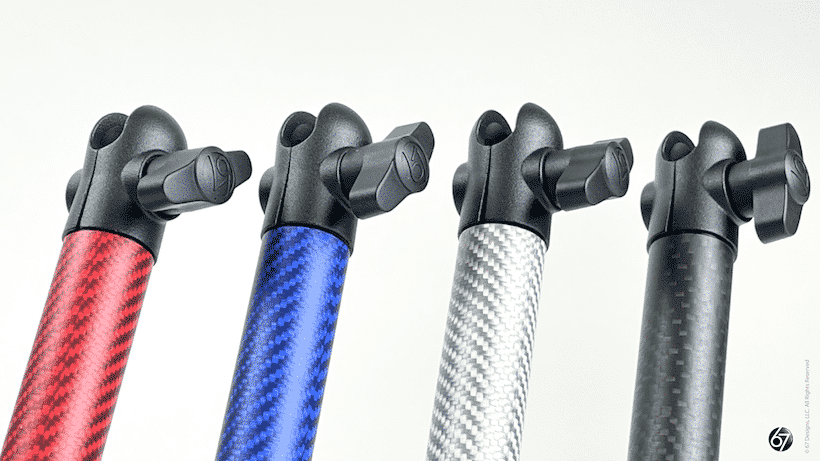 Find out more about 67 Designs HERE
________________________________________________________
Sponsored Content: