Black Series has become a force in the marketplace, as an off-road camper manufacturer. Environmentally minded design, these off-road campers have gained a significant foothold in Australian, United States and Europe markets. Proving that Black Series Camper customers appreciate high-quality construction and technical innovation.
Featured Gear: Sponsored post: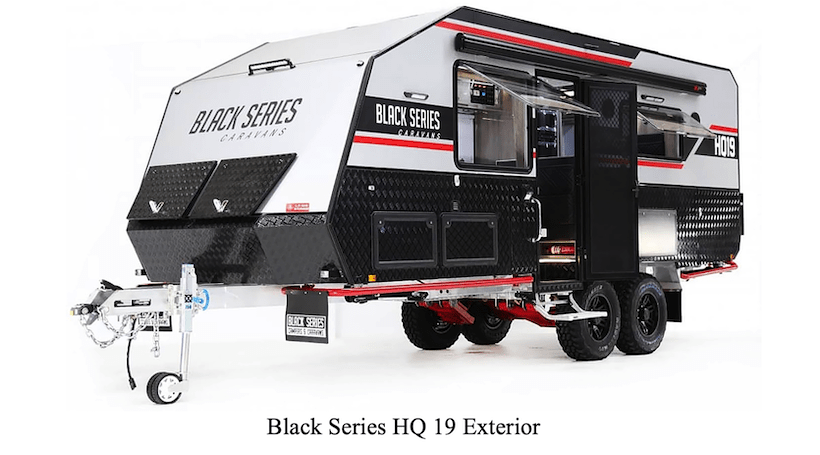 The HQ19 is one of Black Series flagship travel trailers. Featuring one of the most luxurious designs of the series, the HQ19 is ready to tackle any trip without sacrificing build quality, class and most importantly, while on a budget.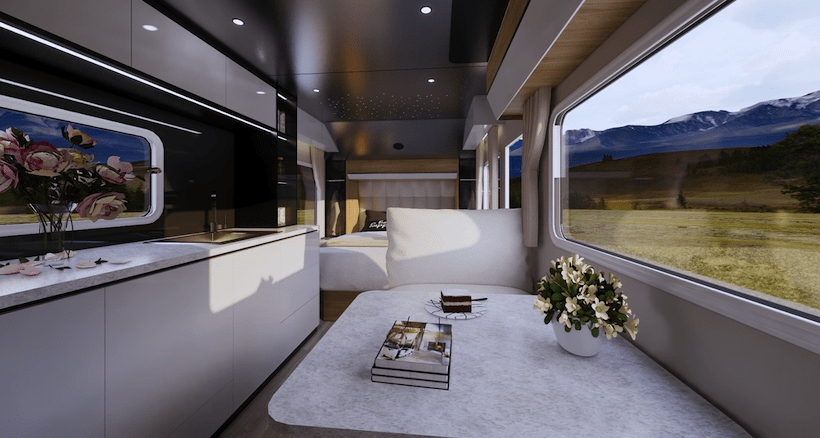 The HQ19 was designed to provide couples with everything they may need for extended trips. The interior is truly fit for Hollywood stars. Featuring a full size fridge, stove top, oven, microwave, separate toilet and shower, and even a washing machine. The Five Star timber veneer and marine grade leather give the interior the atmosphere of elegance never seen before in a 19ft trailer.
Check HERE for technical specs of the HQ19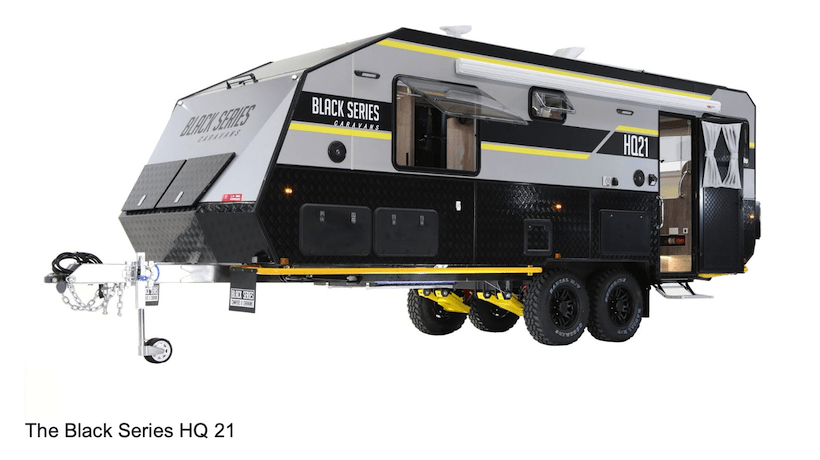 The Pinnacle of the HQ model series is the HQ21 Caravan. Housing a perfect mixture of elegance, strength, comfort, build quality, durability, aerodynamic modern design and wrap around dining area. The HQ21 caravan is in a league of its own raising the bar in the camper industry.
Check HERE for technical specs of the HQ21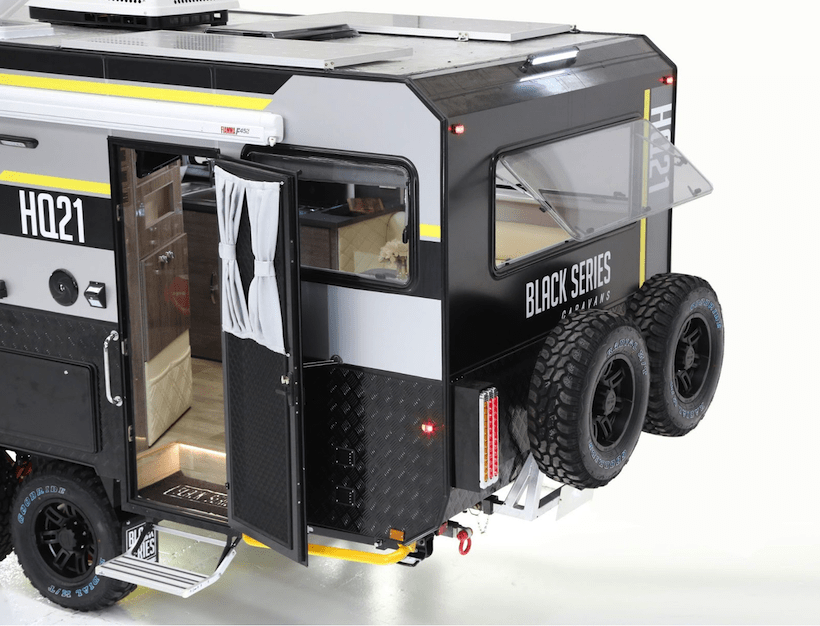 Black Series has over 10 years of research & development experience in camper manufacturing. With real-world in-house product testing and a proud certified member of RVIA. We have produced over 30,000 Black Series campers that are now roaming the world. Our goal is to provide the world with a highly valued and intelligently designed off-road camper.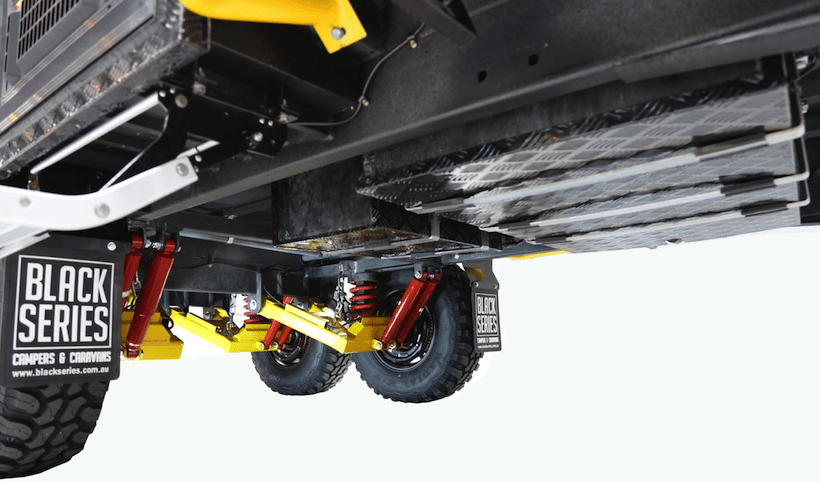 Black Series has worked tirelessly to develop the most robust independent suspension system available. Uniquely designed and engineered trailing arms allow each wheel to move independently, allowing for a smoother, more stable ride whether on the highway or on rough terrain. Our quad shock design spreads the load across four shocks instead of two, allowing for a smoother ride, safer handling, and longer shock life.
The independent suspension, robust all terrain tires, articulating tow hitch, off-grid capable solar powered system and low impact appliances, give our customers the confidence to take the road less traveled. Each and every one of the campers are built on a solid, hot dipped galvanized steel chassis, able to take the stresses of any terrain. When you arrive at your destination, the outdoor pullout kitchen found on all our campers makes the outdoor experience even better.
Black Series Campers are designed and engineered to be able to go anywhere your heart desires.
So go-ahead and re-imagine your destination.
________________________________________________________________
Featured Gear: Sponsored post: