Adam Glick – Adventure Chef: I've spent my entire life traveling, from the day I was born and have experienced multiple high schools, in multiple countries around the globe. I am an outdoor wanderer at heart. Life took me in the direction of culinary school and after graduating, sailing around the world as as a yacht chef seemed an obvious next step. This lifetime of travel has made it very difficult to settle down or call a place home, however working as a yacht chef, I have found it pays to have a place to sleep, off the boat. It was therefore ideal to have a camper in the parking lot at the docks, a place of respite, something I could easily set off in to the beach for a surf and camp.
Naturally a lifetime of travel is difficult to stop, the wheels have to keep turning and I've had multiple live aboard rigs over the years. During my early 20's, I slept in a van with no windows and a Sawzall hole in the roof for ventilation. Later, alongside my dad, I built out a 2wd surfing road warrior, a transit 250. As time went on, so did the rigs and next came a Quigley 4×4 Transit Van. Finally today, I drive an f-250 power stroke diesel, on 37" KO 3's with a Hawk Four Wheel Camper. Of course there have been a variety of other modifications to the truck and this rig is the culmination of over 10 years of van experience. It was time for a off-road truck camper.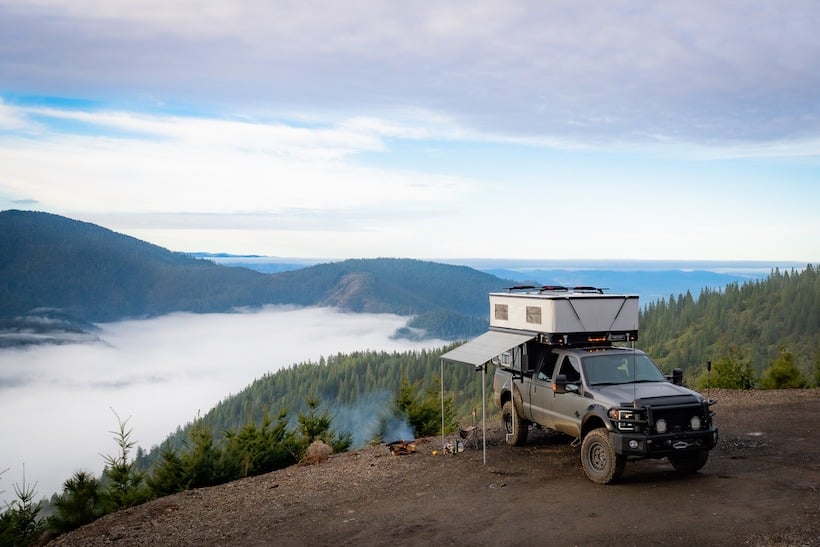 I found over the years, that my vans could never quite go or fit where I needed them to. Often getting stuck, doing 30-point turn arounds and always concerned about low hanging branches etc. I needed to create a vehicle that was capable of going to the places my imagination and ultimately plans guided me to. I've learned that so long as there's a paved road, or even washboard dirt road, there will be people. And if the objective is to get away from it all, well then you need to leave the obvious path and engage that off-road switch. That's why I've become more and more committed to leaving the designated road and heading overland. The backcountry calls and the format behind this style of travel speaks to me.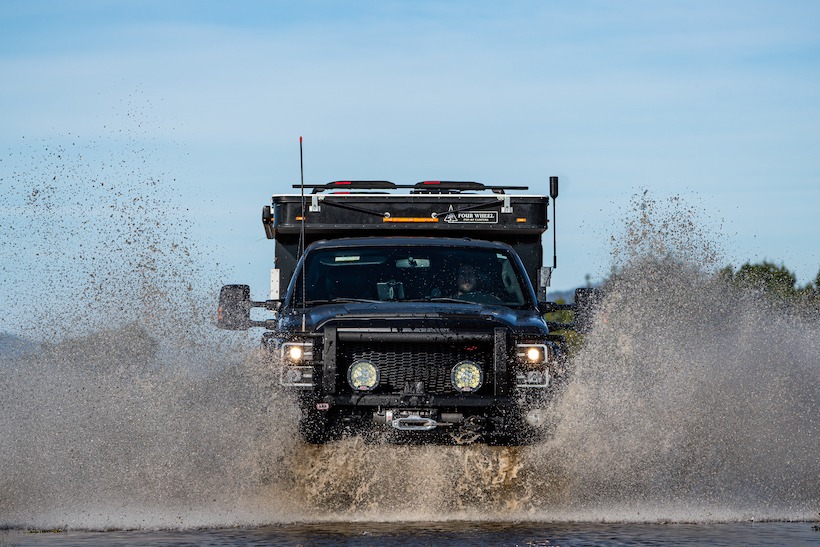 Today, I've found a way to combine my passion for food with my passion for travel and feel happy that I can call myself an Adventure Chef. After having learned to cook in such extreme locations while cooking on the open ocean, it feels very natural to cook on the open road. I enjoy cooking while traveling, over an open fire and in my land yacht the FWC. I mostly enjoy having the freedom to cook anyplace I choose and the options are endless. On the banks of a river, on a beach, on a mountain top, the sky is the limit with this rig.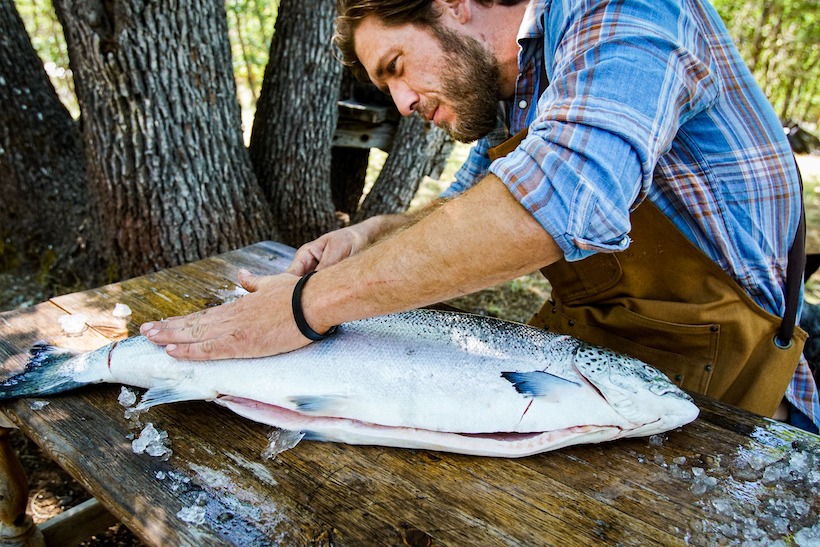 In my role as an Adventure Chef, the primary inspiration is teaching others what can be achieved in the great outdoors. I get inspired myself by inspiring others and the cycle continues. I've found that by stripping away the pomp and circumstance we as a culture have placed on food, we can get back to the basics and actually remember how to feed ourselves sustainably and simply. Society has made things far too complicated. Showing people how to feed themselves in the simplest form (over a fire at a campsite), I'm able to showcase how easy it really is. Not only that, I like a challenge and traditional cooking in a kitchen is just boring at this point.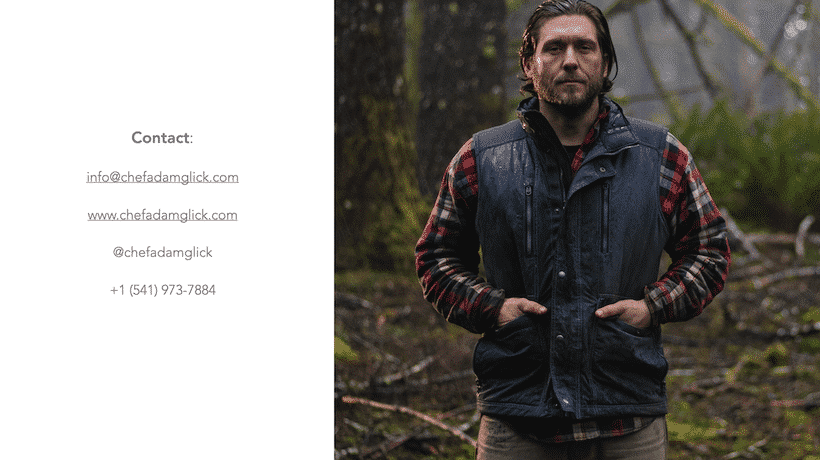 Check out more about Adam HERE
For more Pop Up Camper stories, CHECK HERE
________________________________________________________