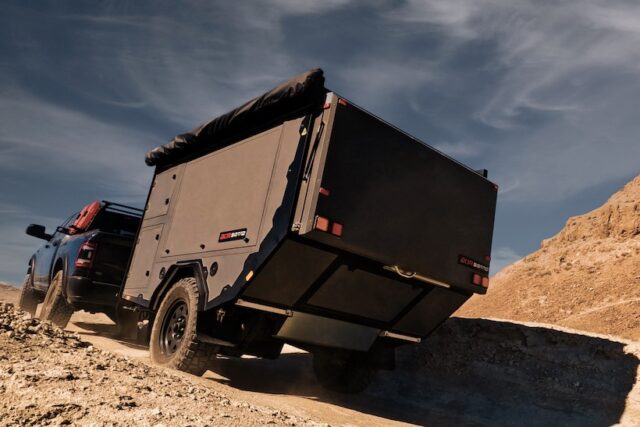 Australian Off Road is distributed in the USA by XGRiD Campers. Located in Las Vegas, NV it is a boutique off-grid camping dealership that opened its doors in 2020. Loren Walker, owner, and CEO, wanted to create a place where the off-grid camping industry could come whether you were new to the lifestyle looking for your first trailer, or a seasoned Boondocker looking to upgrade – XGRiD campers has something for everyone. Carrying the top brands of trailers matched with the know-how, training, and industry knowledge customers can expect the highest quality service from Loren Walker and the team.
Australian Off Road has been building strong, reliable camper trailers and caravans since 2000. With every concept designed, they have pushed the boundaries of innovation to provide customers with the best off-grid camping experience. AOR is 100% locally owned and operated on the Sunshine Coast, Queensland.
In January 2022, XGRiD imported the first two Australian Off Road campers, the Sierra and Sierra ZR models into the United States. Designed with an ultra-lightweight narrow body, the trailers are built to follow your rig down tight off-grid tracks. The Sierra is adventure-ready, with a steel chassis, proprietary independent trailing arm suspension, and lithium batteries standard, also equipped with two water tanks that hold up to 52 gallons of water. Paired with extreme exit and entry angles, you can get to your favorite off-the-grid locations with ease.
The Sierra features an internal sleeping cabin with a double bed and a full kitchen. For additional space drop down the annex room or add a rooftop tent. Equipped with the Bush Company 180 XT Max awning – free standing, no poles, and capable of taking the toughest winds.
______________________________________________________________