The Prinsu Design Studio 4Runner roof rack is a completely modular design providing countless functional co
nfigurations to fit your needs while maintaining a sleek, low-profile, appearance.
Each Prinsu crossbar is a uniquely designed and engineered aluminum extrusion that utilizes a special alloy that makes it 20% stronger. Prinsu specific drop points are also machined into our crossbars along with t-slots to allow for simple installation of all gear and accessories without removing the crossbars.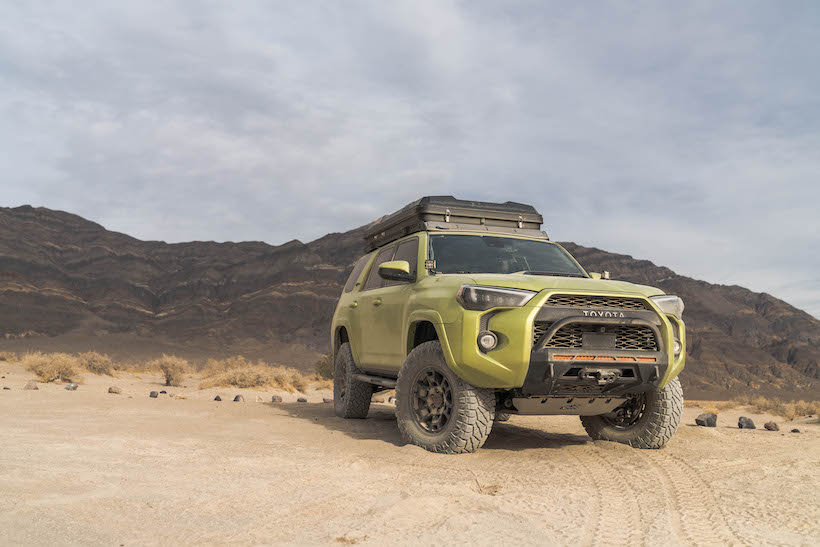 The Prinsu roof rack consists of 2 laser cut side rails constructed of 1/4″ aluminum plate to eliminate additional top heavy weight. Integrated side mounting feet are engineered for structural strength and load bearing. Each rail has mounting platforms that will allow you to bolt the rack directly into factory installed mounting points eliminating the need to drill and simplifying the installation process.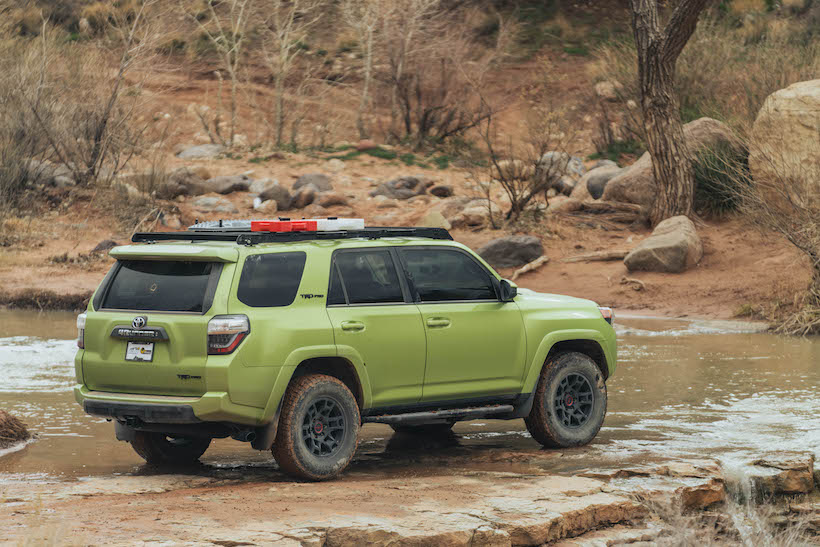 Prinsu roof racks are designed to follow the body lines of the vehicle creating a perfect fit that is contoured to the roof for the quietest roof rack available. Two options for wind deflectors are offered up front; the standard wind deflector or the light bar cut out wind deflector which allows you to run a 40" light bar on your 4Runner. Wind deflectors can be purchased individually on the Prinsu website allowing you to adapt as your needs change. Noise reducing edge trim is provided to reduce noise on extra windy days with head and cross winds.
The nature and design of a Prinsu roof rack is part of what makes it the best in the roof rack game. It allows for infinite mounting options and solutions for all kinds of gear and equipment in a simplistic way that anyone can use. Add any of our optional specialty mounts to get the complete package for any adventure. The Original Prinsu Roof Rack System is the most functional, low profile, completely modular, all aluminum, and aesthetically fit roof rack available.
Full Editorial Transparency: This is a Sponsored Post