Our friends over at Planetary Design sent us their new Brutrek Ovrlndr French Press last week, so it was a great excuse to get away from our desks and sneak out for a one night mid week, camp out in the mountains to test it.
Brewing a pot of coffee on a cold morning camping, is a ritual we take very seriously here at TAP. Like most things, there's so many variations on the theme, but for us we've been using the French Press method for a while now.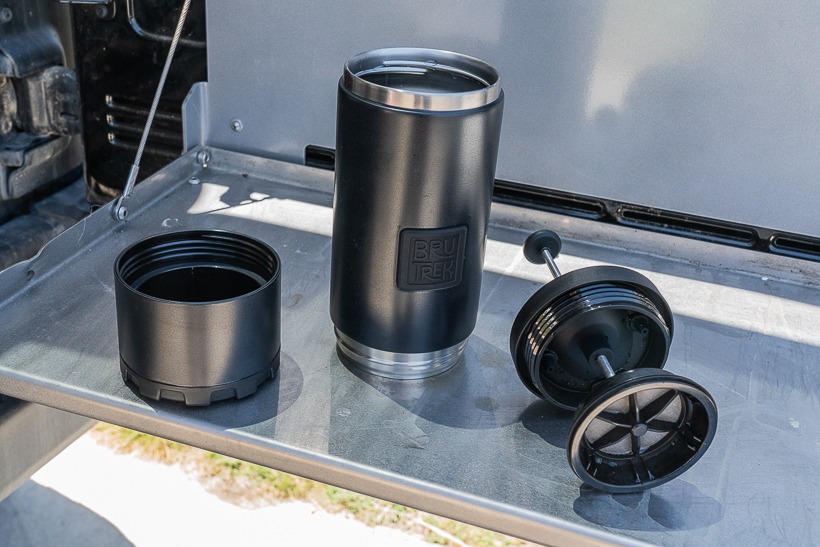 Out of the box you notice the build quality of the french press. It's feels solid and durable in the hand and not like just another promo piece out of China. I particularly like the removable (unscrew-able) bottom for easy clean. This has always been a bugbear of mine, as the coffee granules always gets wedged in at the bottom, due to the pressure created from the press. It's double walled and insulated stainless steel, so it kept our coffee warm as required. It also has a spill proof locking lid for easy access to the liquid gold inside.
Pros: Quality build and easy clean design.
Cons: For us coffee hounds, we'd like to see a bigger capacity version than the 24oz provided.