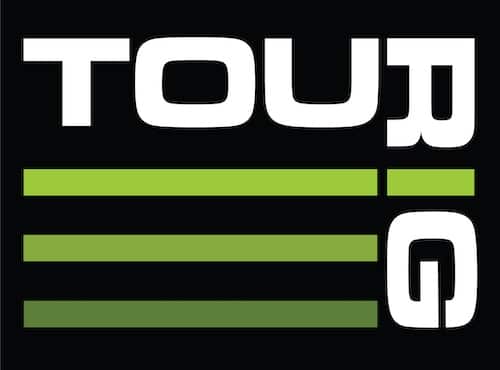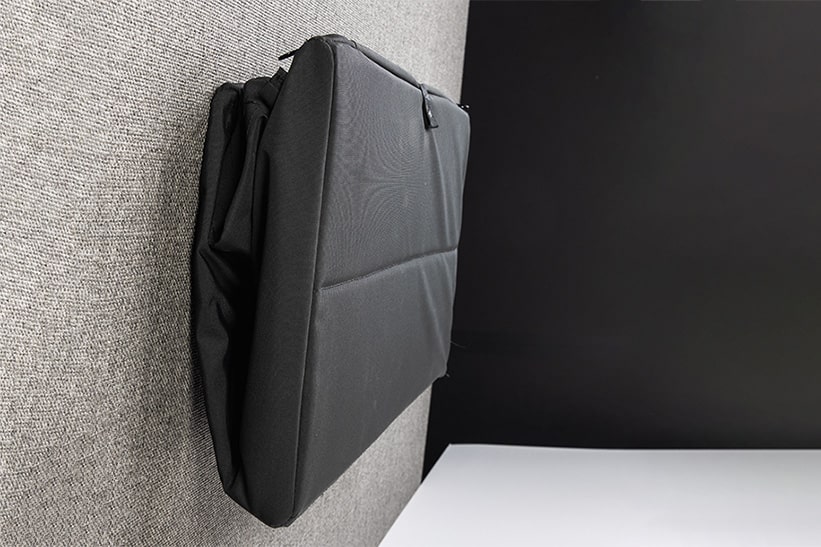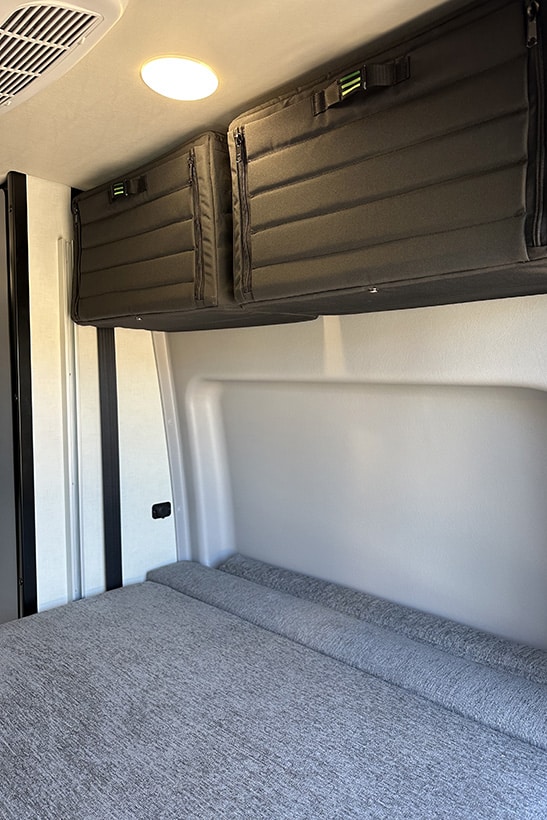 TOURIG makes two models of these cabinets: the Sprinter model has a slightly curved back panel that lays flush against the upper walls of the van, and the Universal model has a flat back and can be mounted to any flat surface – making it usable in just about any van.
Easily mount each cabinet to any wall of your van with just six screws (included) that fit in the three upper and three lower screw holes that are located on the wall-facing side of the cabinet (no L track needed!).
This is the perfect lightweight and functional upper cabinet for any van. For versatility, durability, construction, and price, you can't find a better option for a storage cabinet out there.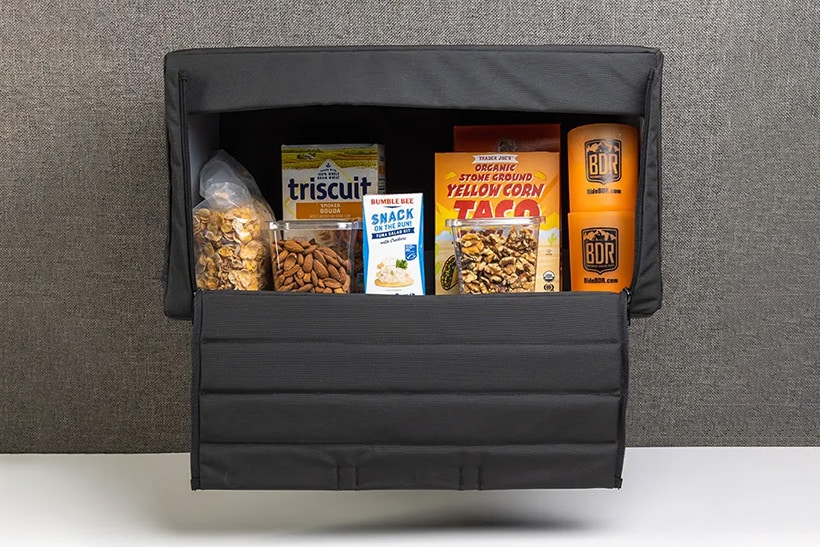 Collapsible Overhead Van Storage Pros:
Fits any van with a flat surface
Collapsible design is easy to stowe against the wall (folds flat with a snap closure – to mount flush against wall)
Lightweight (under 3 lbs)
Extremely durable marine grade fabric (holds >30lbs)
Solution dyed material doesn't fade
Eco-friendly construction
No glues or adhesives (nothing is bound together in a way that could break down over time)
No off-gassing materials
Installs in just minutes
Mounts to wall with 6 screws (included
Made in the USA
To Learn More or Buy CLICK HERE