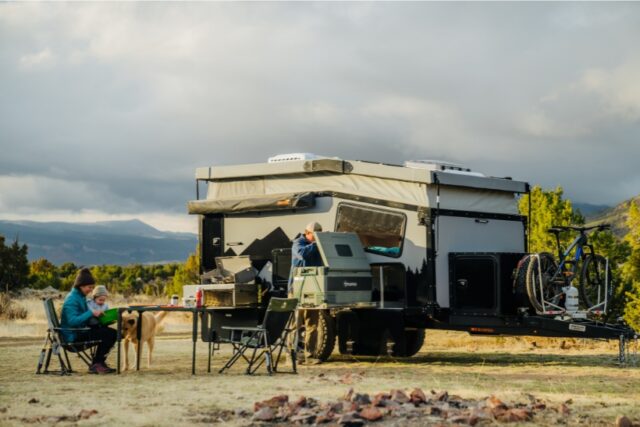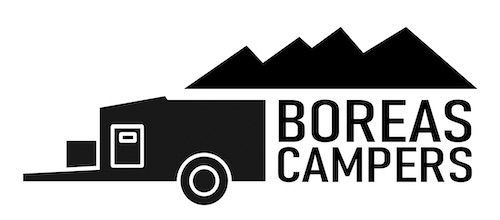 The EOS-12 from Boreas Campers is the perfect mix of size, weight and features for accessing the backcountry in comfort.
At 3,750 lbs dry and 20' long the unit can be hauled by a wide range of tow vehicles and go far past the beaten path. The pop top roof is aerodynamic on the highway but opens up to provide 6'6" of standing room inside when parked. The cabin also offers a permanent (no set up!) queen bed, dinette table, bench seats with storage underneath that drop down to create a twin bed, and a wet bath with shower and choice of cassette or dry flush toilet.
The large outdoor kitchen is anchored by a Truma 96-liter dual-zone fridge, 3-burner Furion stove, stainless steel sink, fold down table and outdoor speakers. A 270 degree awning covers the full kitchen, and the layout intentionally keeps everything within 2 steps. Perfect for cooking a gourmet meal off the grid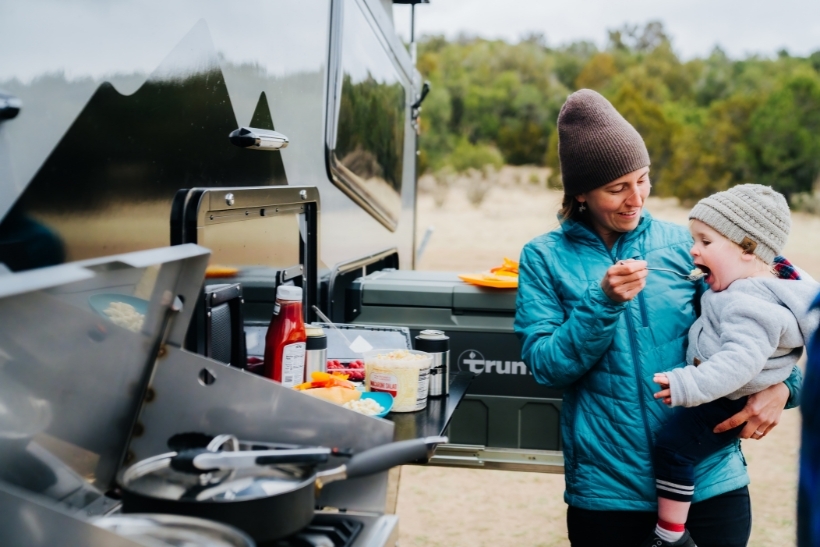 Cruisemaster XT air suspension provides a smooth ride on the highway and off pavement. With the onboard air compressor (also great for refilling tires!) you're able to lower or raise the camper to navigate trails with low hanging branches or get through water crossings. It's never been easier to get away from the crowds and into the backcountry.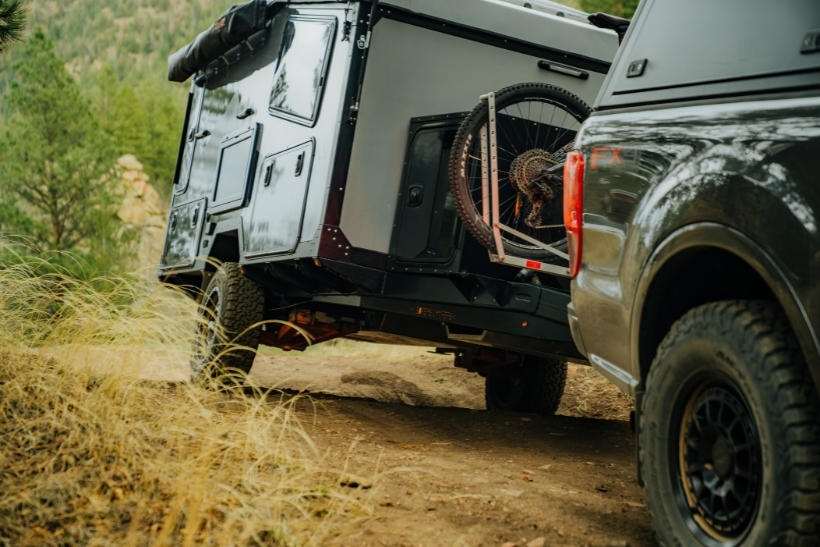 The camper's systems have all been integrated with the Garmin O.N.E. (Operations, Navigation, Entertainment) system which allows you to auto-level the air suspension, check your fresh and grey water tanks, battery level, control lights and speaker zones and change the cabin temperature all via the tablet that is mounted via magnets in the cabin.
The 50-gallon fresh and 40-gallon grey water tanks are heated and lines are insulated to allow for four-season camping.
300 watts of Zamp solar panels and 540 amp hours of Battle Born lithium batteries are included standard, with the option of up to 500w and 1080ah. With this set up you can reliably stay powered up off the grid. All components are easily able to run off of the available solar making self-reliance a nonissue.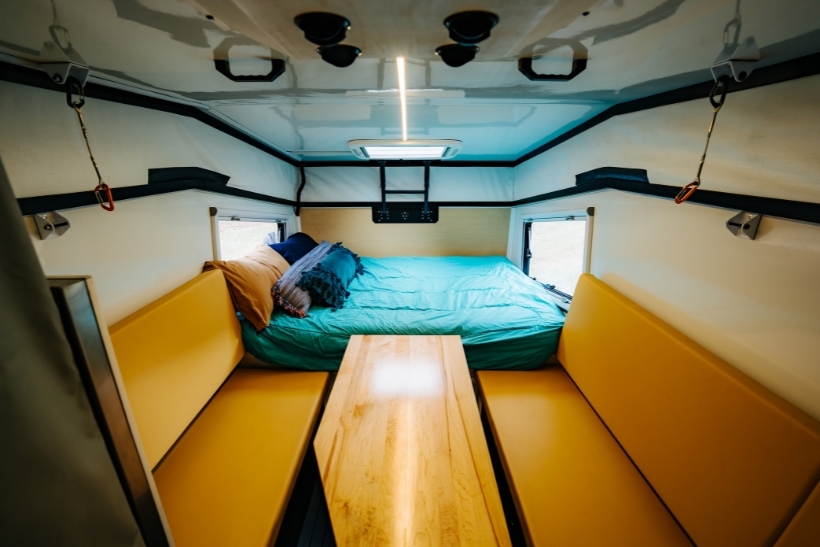 Special features like the outdoor shower, Truma Combi furnace and water heater, front hitch receiver, large toolbox and pass through pantry are the cherry on top of a well equipped, overbuilt, rugged offroad camper.
Expand the range of your adventures – learn more about the EOS-12 today!
______________________________________________________________