A tour de force is a feat well done; a triumph, masterpiece, achievement, a success. Our four-day trip through Death Valley National Park was just that. We planned our trip months in advance, looking into weather and road conditions, fuel stops and campsites along the way. Death Valley is home to low-lying salt flats, mountains ranging up to 11,000 feet, warm springs, sand dunes, ghost towns, petroglyphs, abandoned mining towns and much more. It's all at once a mystical and desolate place; rich in history, historical artifacts and desert art. Over the next four weeks, TAP will publish the highlights of this trip taken with a group of friends, Steve Drewniany, David Griffith and Laura Hartema (author of Bering Sea Strong) and myself, Lori Palmer through this wild, wonderful place. Death Valley has so much amazing and bizarre history and such a vast array of geographies that you will want to add this to your bucket list. Be sure to stay tuned each Monday in January for another day of our adventures in Death Valley.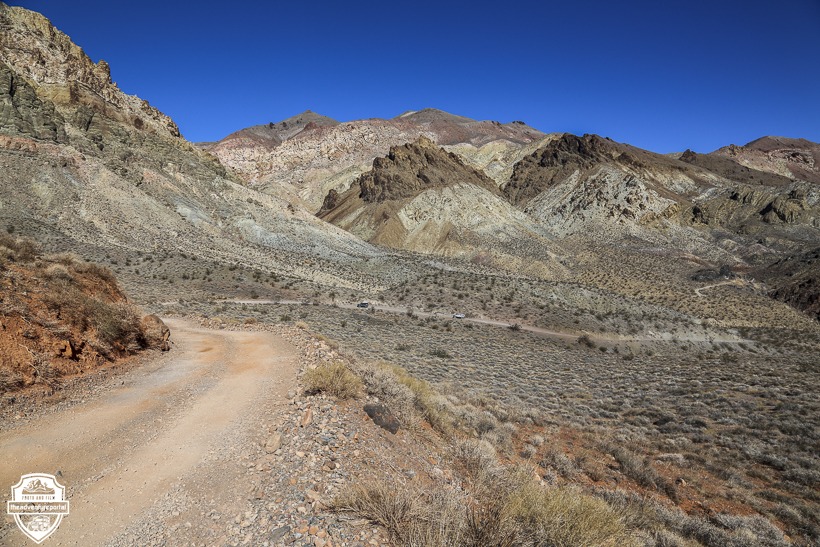 Death Valley has one of the most inhospitable terrains in the world. At 3.4 million acres, it is the largest U.S. National Park outside Alaska. Death Valley contains nearly 1000 miles of paved and dirt roads which provide access to locations both popular and remote. It is famous for being the hottest place on earth and the driest place in North America. The world record highest air temperature of 134 degrees was recorded at Furnace Creek on July 10, 1913. Summer temperatures often top 120 degrees in the shade with overnight lows dipping into the 90s. Average rainfall is less than 2 inches a year with occasional thunderstorms that can cause flash flooding. Winter and spring are the best times to explore Death Valley. Winter daytime temperatures are mild in the low elevations, with cool nights that only occasionally reach freezing. Higher elevations are cooler with temperatures dropping 3 to 5 degrees with every thousand vertical feet. Sunny skies are the norm in Death Valley, but winter storms and summer monsoons can bring cloud cover and rain. Strong wind and dust storms are common especially in the spring.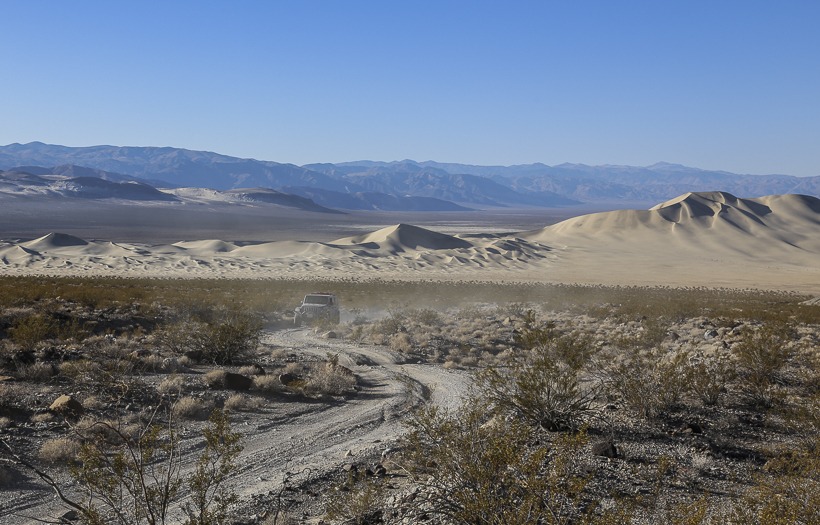 Our trip took place from November 9th to the 12th. We encountered temperatures during the day ranging from the 50's to the low 80's with evening temps consistently in the low 40's and 30's. We travelled across altitudes ranging from below sea level to over 8,000 ft. and encountered everything from deep sand, washed out switchbacks, rock steps, annoying washboard roads, dust like you wouldn't believe, hot springs, weird desert art, a crater, burros, many hanging teapots, rocks that move on their own, pristine sand dunes, fiery red passes, petroglyphs, ghost towns, mine-shaft remains, charcoal kilns and an amazingly beautiful winding slot canyon with rock walls. Read on for a summary of our day; where we travelled, and what we saw, with a little bit of history thrown in for good measure.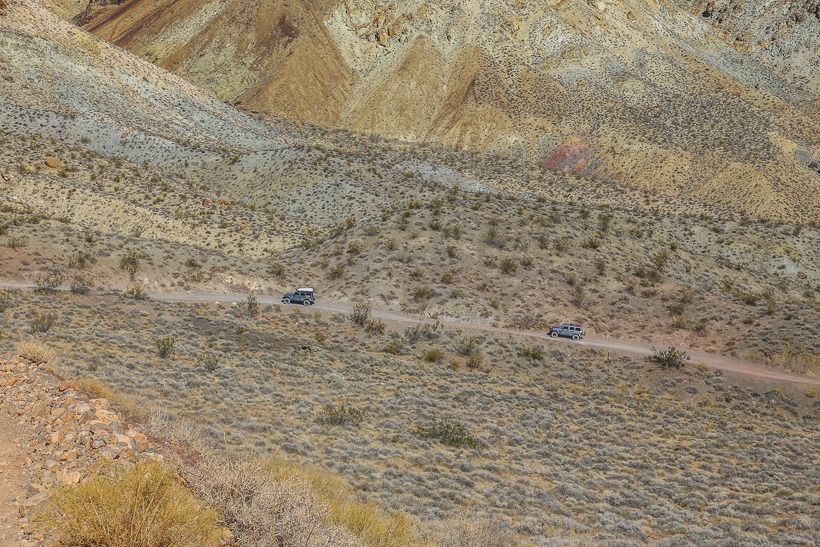 Day One Destinations:
Erick Schat's Bakkery, Fish Slough Petroglyphs, Big Pine for fuel, Eureka Dunes, Dedeckera Canyon, Steel Pass, more petroglyphs, the marble bathtub and finally camp at Middle Springs in Saline Valley for a soak and some interesting conversation with some hot spring locals.
Erick Schat's Bakkery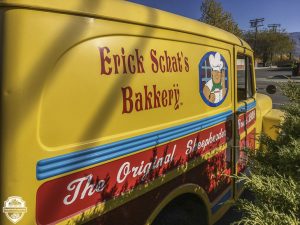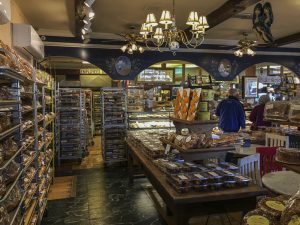 If you have never had the pleasure of experiencing Erick Schat's Bakkery in Bishop CA, I highly recommend you go. The pastries and sandwiches are to die for. They make a good cup of coffee as well. This is where we all met up and had breakfast before heading out on our first day of exploration.
Fish Slough Petroglyphs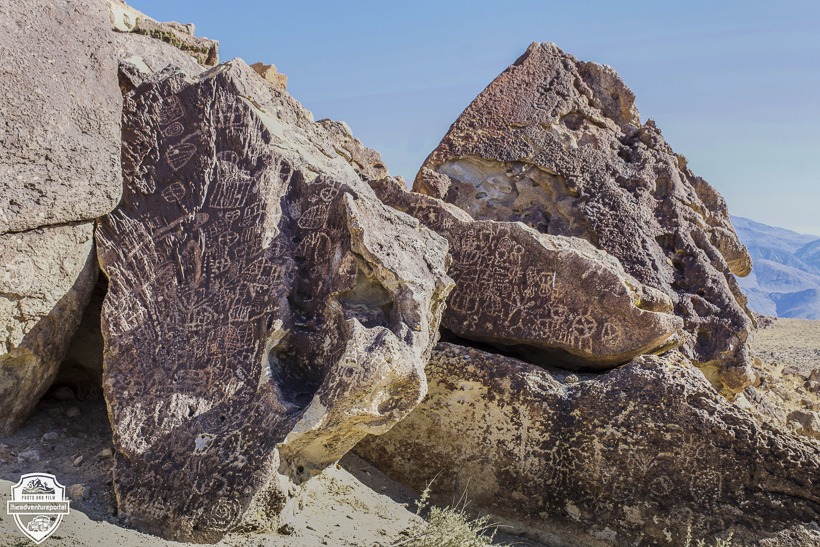 Our first destination was the Fish Slough Petroglyphs located approximately 11 miles north of Bishop, on the northern end of Owen's valley, nestled between the White Mountains and the Sierra Nevada. Fish Slough is in an area known as the Volcanic Tableland. It's an area that was formed by volcanic activity over 750,000 years ago. The petroglyphs are carved into hardened ash flow known as Bishop tuff, which was formed by a cataclysmic volcanic eruption of the Long Valley Caldera 750,000 years ago. The petroglyphs are thought to be between about 1,000 and 8,800 years old, and possibly made by the ancestors of the native Paiute-Shoshone people who still inhabit the valley. The style of the petroglyphs is classified as Great Basin Curvilinear.(desertexplorer.wordpress.com)
Eureka Dunes
After checking out the petroglyphs, we drove down to Big Pine to top up on fuel and took the 168 to Death Valley Road. We followed Death Valley Road, entering the Wilderness section of the park, and then turned, on South Eureka Valley Road and drove ten miles to the Eureka Dunes.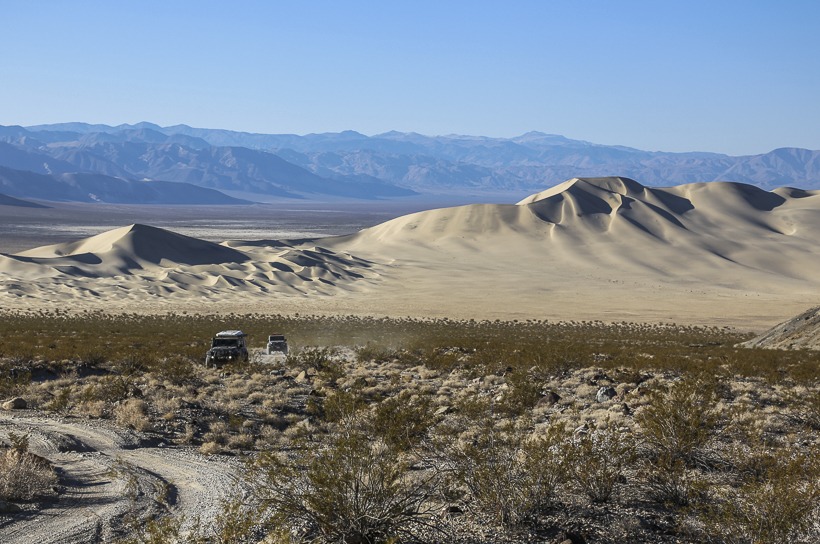 The Eureka Sand Dunes are the tallest dunes in California. They rise nearly 700′ from the Eureka Valley floor, which separates the Last Chance Mountains (east) from the Saline Range (west) and are breathtakingly beautiful. We got out, took photos, talked to some like-minded travellers and headed out to Dedeckera Canyon and Steel Pass.
Dedeckera Canyon and Steel Pass
From the dunes, we headed south into Dedeckera Canyon and Steel Pass. This was a fun area to drive in that it had some moderately difficult "steps" and rocks to navigate through and around.
Steel Pass Petroglyphs and the marble bathtub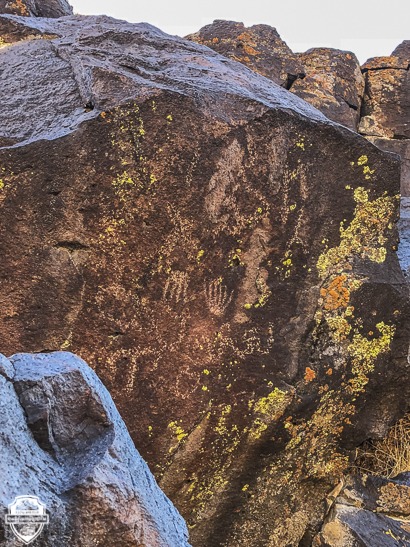 We headed down Steel Pass Road and stopped at various areas to hunt for some petroglyphs. These struck me as strange because of the "hand" looking drawings. I looked for information about these petroglyphs and found nothing specific although I did learn that there are petroglyphs and pictographs all over Death Valley that can be hiked or driven to. There are numerous blogs depicting journeys throughout Death Valley in search of pictographs and petroglyphs.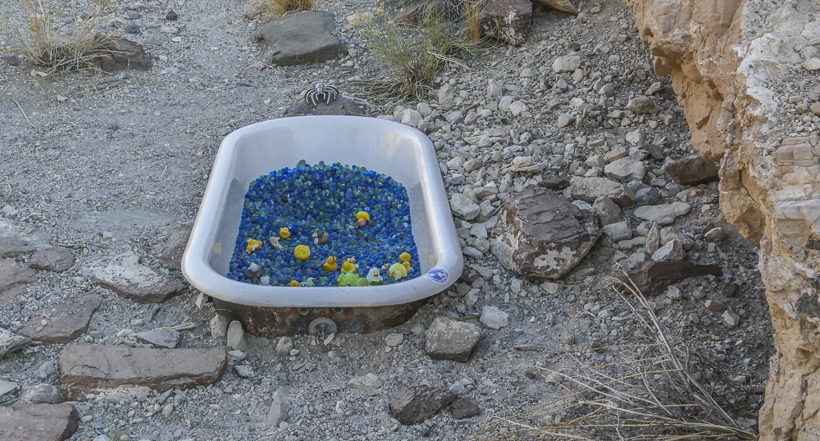 We continued south in search of the marble bathtub. The bathtub full of blue marbles is hidden about 100+ yards off the road in a canyon wash. The story behind it is this: There's a location shown on various topographical maps that marks a set of shallow decompressions in the bedrock near the Last Chance Mountains called Marble Bath. The dips fill with rainwater, a precious resource within the otherwise arid desert. On some older maps, the Marble Bath isn't where the cartographers marked it to be. This false location is shown closer to Steel Pass Road, misleading many a hiker in search of water.
Before the area became part of Death Valley National Park, to validate the incorrectly marked maps in a good-natured way, a desert explorer named Wendel Moyer recruited a few friends and rounded up an old bathtub and a load of blue marbles. They installed the tub in the misidentified location marked as Marble Bath on the erroneous maps. Moyer's Marble Bath remains where he installed it the early 1990s. Visitors continue to keep it stocked full of blue marbles, as well as a few rubber duckies. It's reminiscent of the bizarre troll, frog, etc toy collections that you find along the Mojave Road
Saline Valley Warm Springs
We rolled into Saline Valley Warm Springs after dark. Set up camp, had dinner and then went for a soak in the middle spring. In the Saline Valley, there are three springs named Upper, Middle and Lower. The hot springs became popular in the 60's among nudists and other folks drawn to alternative lifestyles. Steve had been there before and told us that the upper spring is not kept up very well, middle spring is amazing and the lower springs were a bit too fancy for the likes of us. That intrigued me. I couldn't imagine anything being "fancy" out here. I'd get to see what he meant the next day.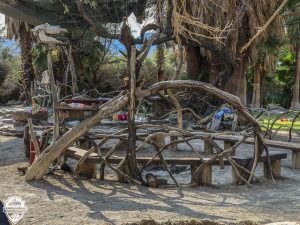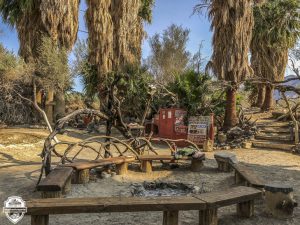 Going there is a bit like stepping into a psychedelic time capsule. Unlike everyone else who was soaking in Middle Springs, we opted for wearing our bathing suits. I wish I had a recording of the conversations we had with our fellow soakers on the scientific principles behind the creation of the all dreaded and far too common Death Valley washboard roads. One fellow claimed that the force of the air flow beneath tires formed the washboards and the other sardonically stated that it was a government scheme to make us all go mad. I went with that theory! The soak felt amazing after a long day of driving and the company was friendly and fun.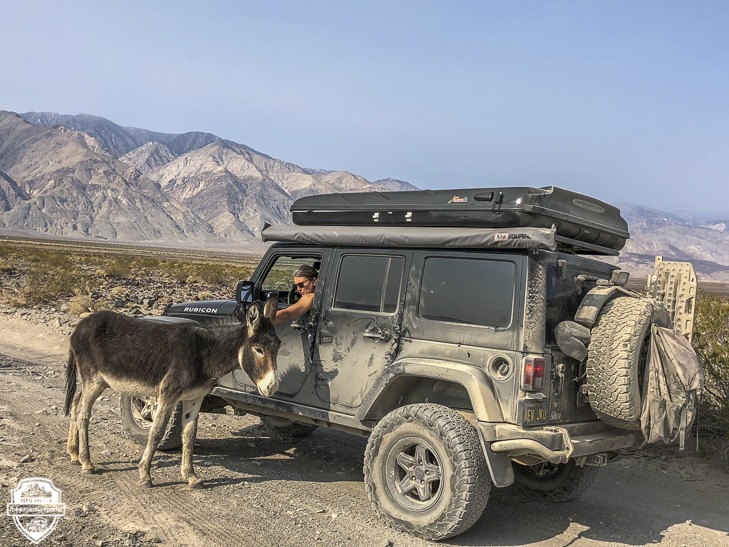 CHECK OUT Day 2. The agenda: Salt Flats to Lippencott Pass, the Racetrack, teakettle junction, Ubehebe Crater and Mesquite Springs Campground.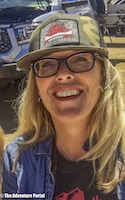 Author: Lori Palmer, Editor and Co-Owner TAP
Photos: Lori Palmer, Steve Drewniany, David Griffith: @explorecalifornia.pic