Fire To Fork: Some things are universal, and sitting around a campfire sharing good food, cold drinks and relaxed conversation is amongst the best of them. It's what made former Aussie investment banker Harry Fisher give up his life of high finance to camp more and cook great food straight over hot coals. He started posting about it a bit on Instagram using the handle @firetofork, then filmed a few YouTube videos. Very quickly, it was obvious Harry was cooking better food than any other Aussie bush cooks. 4WDers, campers and overlanders from all over the world noticed, and now he has nearly 80,000 subscribers on YouTube, because we all want better food at camp, right?
As entertaining as Harry is on our screens, they're not the thing we want to constantly look at in the wilderness (does YouTube even work at your favourite campsite?), so it made sense for him to release his first cookbook – Fire To Fork: Adventure Cooking. Working with independent Australian publisher Exploring Eden Media, Harry's put together over 60 of his favourite and most popular recipes into a stunning 200-page cookbook launched in the USA after selling nearly 28,000 copies in Australia in its first 12 months.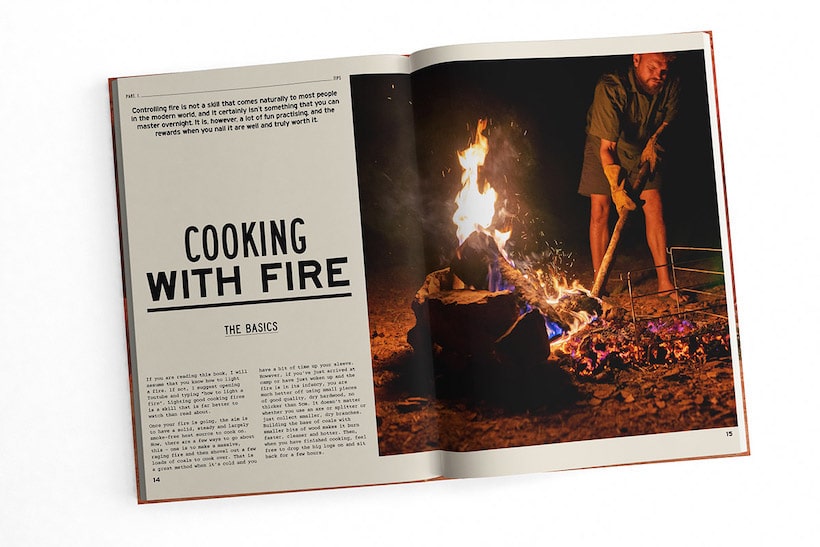 Completely reissued for the States using local ingredient and measurement conventions, it's got all the charm of an Aussie outback larrikin without the need for pesky metric conversions on the fly or wondering where the heck you get coriander from. The food is indulgently good, too. With a healthy disdain for convention, you can enjoy Not Crap Nachos, Kentucky Fried Parmi (Harry's take on a classic Aussie pub meal) or slow-cooked beef ribs, all cooked over an open flame. There's even a handful of campfire-inspired cocktails and heaps of information on how to get the best from fire when cooking.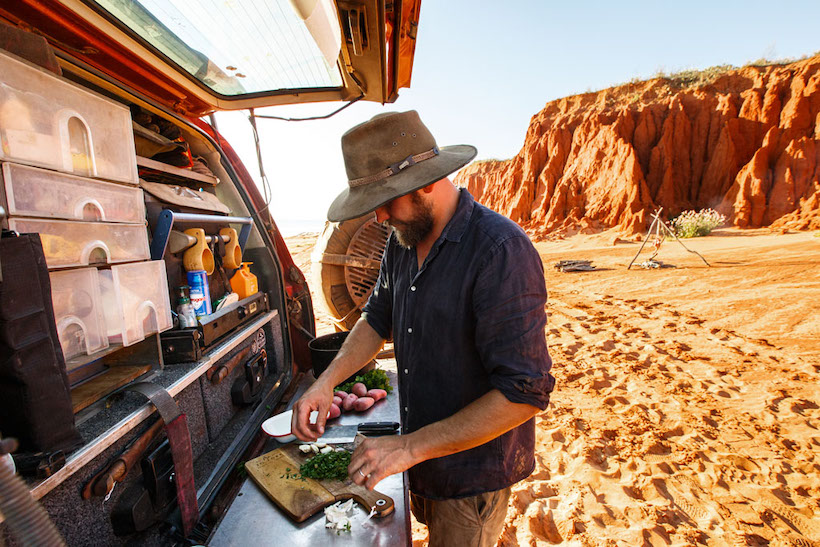 There have been some great camping and overlanding focussed cookbooks published over the years, but Fire To Fork is genuinely good camping food from a highly entertaining cook. If you don't already subscribe to his YouTube channel, you're missing out. If you want to eat better food at camp, nothing will help more than this book.
Search it out at your local camping store or overland outfitter, or order a copy for $29.95 from exploringedenbooks.co, who'll plant a tree for each copy sold.
Editorial Note: This is a Sponsored Post