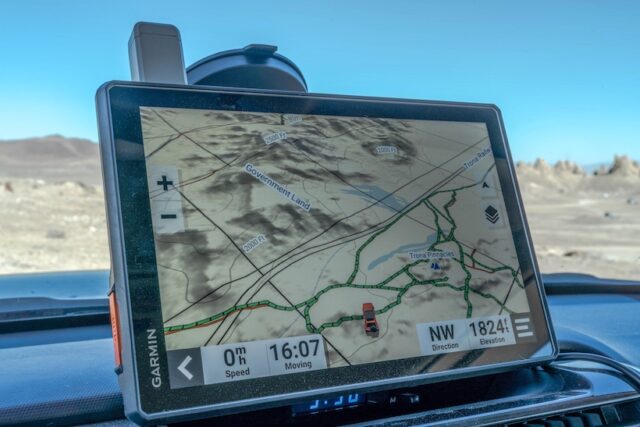 Back in early January this year, Garmin, arguably the leader in navigation devices, introduced three new editions to their popular Tread Line. In a world of app based competition, this was a big move by Garmin. TAP has been using the Tread XL Overland for the past few months and here are our thoughts.
Features:
Turn-by-turn navigation on trails and unpaved roads with the Adventure Roads and Trails map content (utilizing OpenStreetMap (OSM) and US Forest Service (USFS) Motor Vehicle Use Map data)
Built-in inReach technology allows for satellite-based communication: two-way text messaging, location sharing, and SOS emergency medical/SAR response (requires an active subscription)
Tracking of compatible smartphones or other Tread devices using the Group Ride Mobile feature in the Tread App.
Public and private landowner information (in the US)
iOverlander points of interest, public campgrounds, wild and dispersed campsites
Street-routing based on the size and weight of your rig
Birdseye satellite imagery (no subscription required)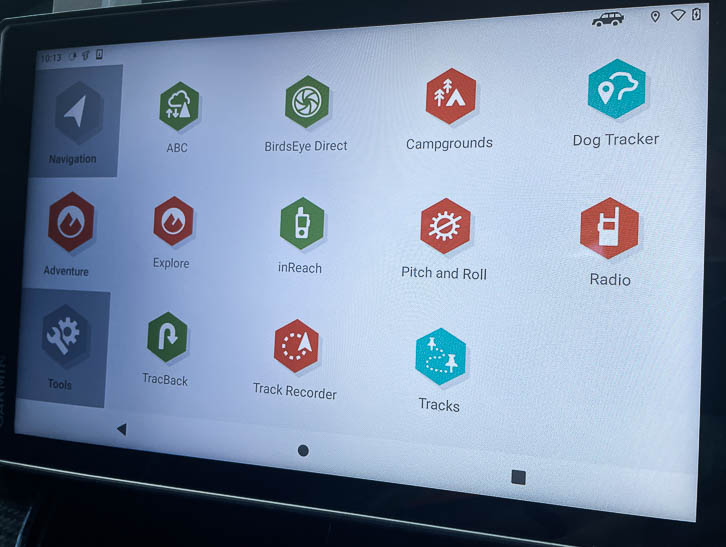 Size and Build Quality:
On opening the box and handling the product, it's obvious this is a rugged device that certainly feels like it can handle the rigors of Vehicle Supported Adventure. It is water (IPX 7) and dust resistant (IPX 6) and has a solid drop test rating (MIL-STD-810). All are certainly relevant features in the open to elements ATV category, but perhaps a little overkill for in cab overland use.
The Tread XL Overland is a certainly a beast and comes with a super bright 10″ touchscreen. A large screen obviously helps with navigation and reading pertinent data on the trail, however the device does take up a significant amount of space on the dash. When using the windshield suction cup, be aware that in California (and others I am sure), it is illegal to mount devices that hinder vision through the windshield. While on off-road tight trails, we also felt that it hindered our trail awareness. Our advice would be to find an alternative method of attachment that allows for the Tread XL to be positioned away from the windshield.
Significant Features:
InReach compatibility: The InReach feature is Garmin's subscription based satellite communication system. We've been subscribed to it since before Garmin purchased the company and we highly recommend this safety application. The system allows for real time location tracking for those back home, SMS texting and push button SAR Emergency communication. All important features while out in the backcountry and a genuinely useful addition to the device. The only negative I feel, is that those with existing accounts, cannot transfer that accounts services between devices. So, as an example, we'd need to have two monthly subscriptions if we wish to use our highly mobile InReach Mini for hiking and the large vehicle based Tread InReach for Overlanding. I understand why, from Garmin's point of view, but I was a little disappointed as a consumer.
ABC Sensors: Back in my FJ Cruiser days, I really liked the on-dash pitch and roll sensors, so I was particularly happy to see this feature on the Tread XL. Couple this with altimeter, barometer and compass and you have genuinely useful real time trail data.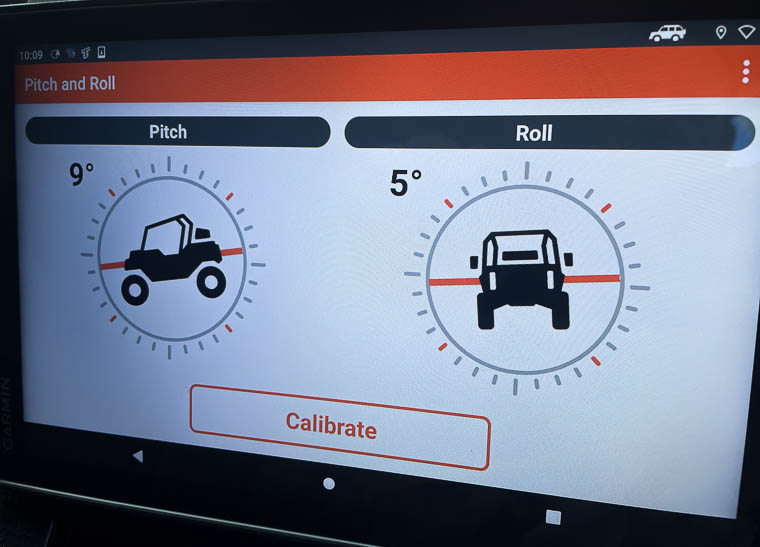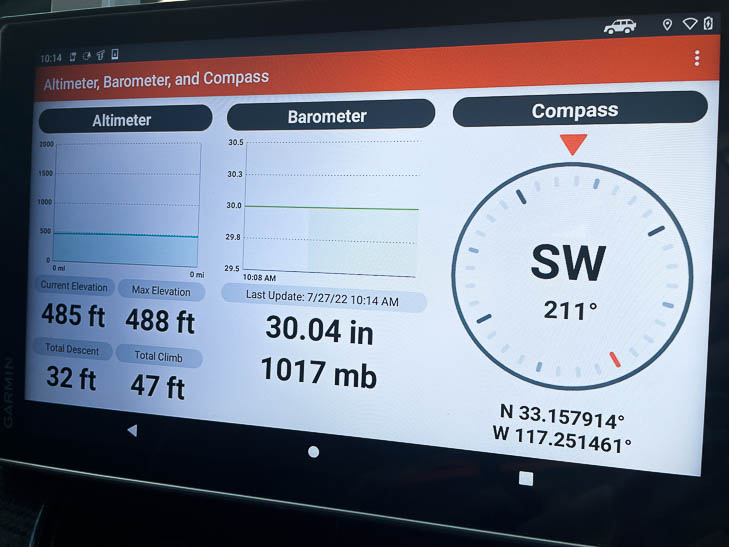 iOverlander and Ultimate Public Campgrounds data: This interesting feature provides you with private landowner info, public lands, points of interest, a database of campgrounds, and more. Strangely the campground info is detailed on a separate campgrounds base map, and the detail is not linked directly to the main navigation map. So often, I think companies raise the feature levels, at the expense of simply making less features work perfectly in real world conditions.
Navigation features: The "turn by turn" trail navigation, downloadable high resolution Birdeye satellite imagery and pre-loadable Topo map with 3D terrain all work well. A caveat to this, is that I did not find the the software particularly intuitive. For me, this is very important, as I am not a big "read the instructions" (68 pages!) type of guy.
Route Planning and GPX File importing: If you're using one of the popular pre run trail map services, you'll enjoy the ability to import GPX files. After uploading all the waypoint information, the software allows you to input all your preplanned stops. With the additional Micro SD slot you also don't need to worry about data levels.
Final thoughts:
Overall, the Tread XL Overland is a well build GPS device that is chocked full of features, that in general work well. The large 10″ touchscreen is bright and provides the driver easily read navigational relevant information. At $1500 it won't be for everyone and will be a hard sell to consumers who already have tablets and use app navigation software like Gaia, onX and Trails Offroad. With compatibility to a large range of other Garmin products like InReach, Powerswitch, Group Ride Radio, Track your Dog, Back up camera and the Tread APP, I feel that the perfect customer is someone who already is or wants to be, deeply involved in the Garmin ecosphere.
_____________________________________________________________