The Smuggler Series was designed for those who want to explore deep into the backcountry and not have to leave any adventuring gear behind. The Smuggler's industry-leading storage space and lightweight design allows users to free up room in their vehicles, enabling them to explore safely and adventure further. The Smuggler also comes with a full kitchen, on-demand water heater, exterior shower, and an optional solar charging system. It's the perfect rig for those who want to take the road less traveled, but not have to compromise on what fun-accessories will come along.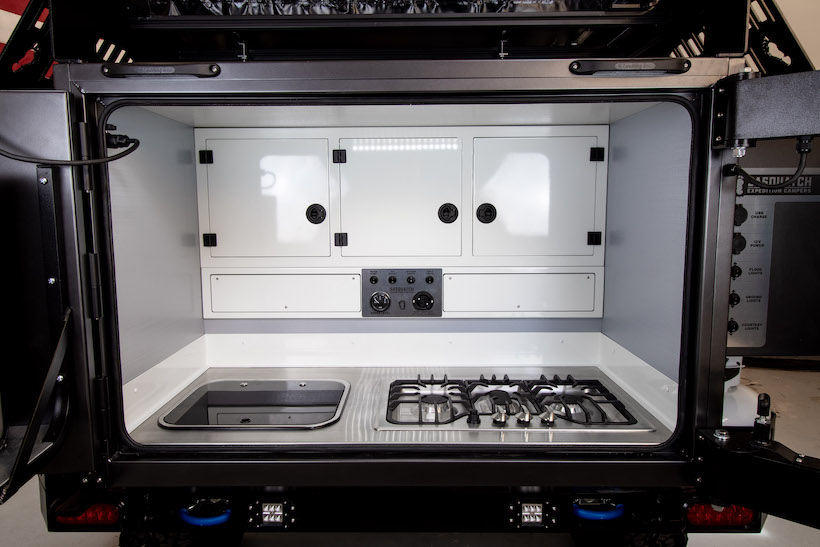 "The public reaction to The Smuggler launch so far has been overwhelmingly supportive and positive," says Kass Kremer, co-founder of Sasquatch. "We wanted to make a rugged, expedition camper that gave people the confidence to journey into the backcountry, and I believe the Smuggler really hit the mark. Its storage versatility and capacity allow you to bring anything you want along the way – bikes, climbing gear, snowshoes, you name it. We're really proud of the attention to detail in our designs and are excited to bring this new product to market."
The Smuggler Series launched in June 2022 and incorporates an advanced, in-house designed coil-over suspension system and low center-of-gravity water tank to keep users safe and in control of their journeys. Sasquatch Campers are also some of the lightest expedition campers on the market as each is designed with an aluminum frame and cab, giving explorers more control navigating difficult terrain.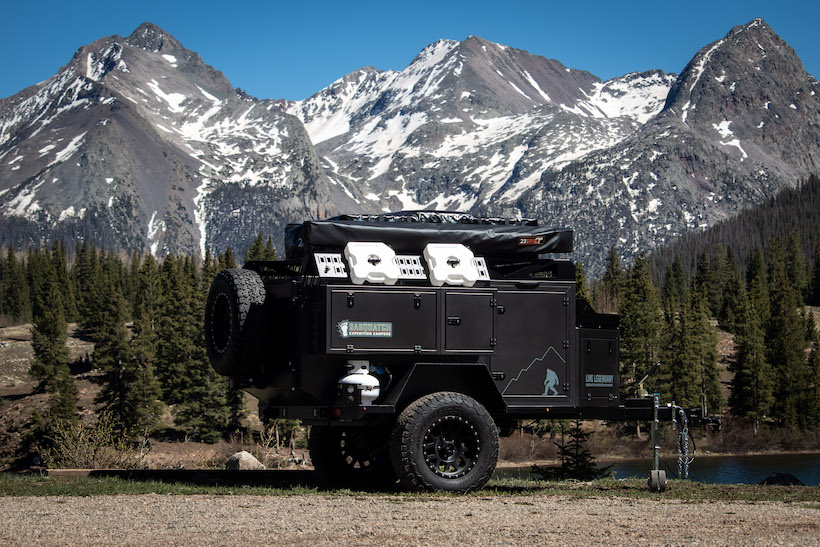 As part of their launch, Sasquatch Expedition Campers is raffling off a 2022 Smuggler to raise proceeds for the families and children of Southwest Colorado. One lucky winner will be announced on October 15th and tickets can be purchased by https://go.rallyup.com/silverton-raffle. Need not be present to win.
Sasquatch Expedition Campers was founded in 2021 in Silverton, CO when two long-time, adventure seeking friends, Kass Kremer & Daryl Magner, came up with the idea during a backcountry camping trip in the Rocky Mountain's San Juan Range in southwest Colorado. After an exciting day exploring the area and finding camp, they watched as every other person had to head back to town for their hotels and RV sites. Although it was a picturesque night under an incredible, expensive sky, it left them wondering how they could help others have that same experience. With their decades of experience in mechanical and manufacturing design, they began Sasquatch Expedition Campers to provide the most rugged products on the market to outdoor enthusiasts so that their adventures didn't have to end when the sun went down. Every Sasquatch Camper is designed, built, and tested right in the middle of the rugged Rocky Mountains. They are made right in the terrain they're meant to be used, built rugged for the rugged.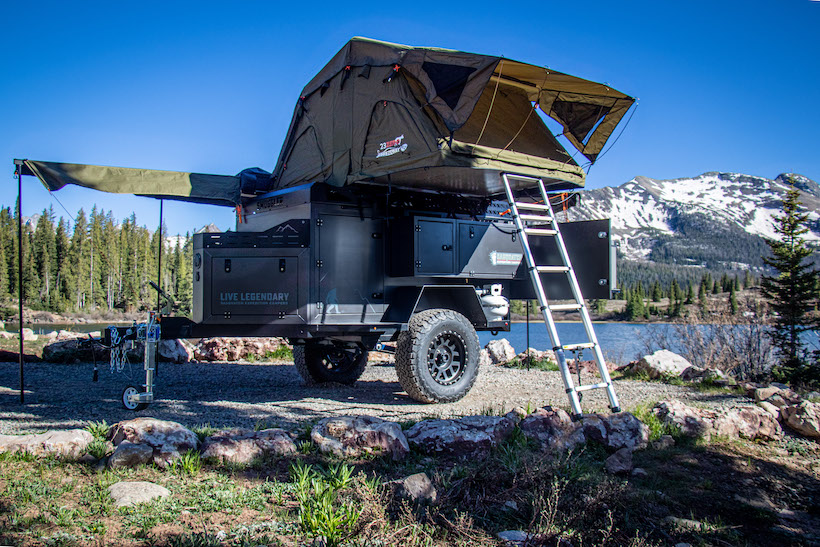 ____________________________________________________________________