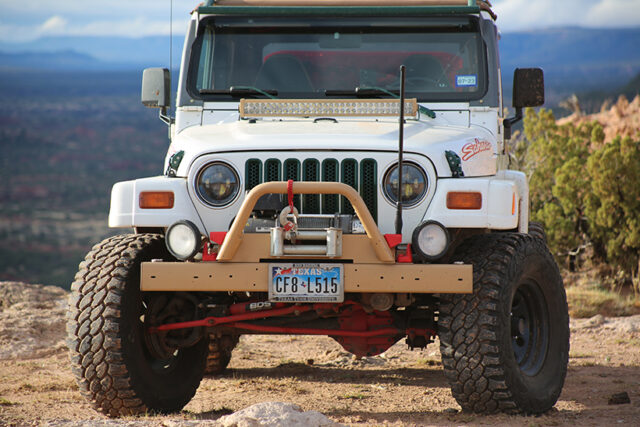 Midland Radio's new Ride the Range Line of GMRS antennas take adventure and connection to new levels. Whether it's hitting the Rubicon Trail, the Mojave Road, Black Bear Pass, or the Ocala National Forest, reliable communication is a must as it is pivotal in ensuring safe and meaningful excursions.
Finding the perfect antenna for a two-way radio communication set up is key to expanding range and clarity. By finding an antenna fit for the adventure's environment, radio range will improve exponentially, and clarity will be unprecedented. A smaller dB casts a taller signal so it's ideal for areas with a lot of obstructions like dense forests, mountains, and cities. A medium dB strengthens communication in areas with some obstructions like hills and scattered trees. A higher dB casts a longer signal, better fit for areas with minimal obstructions like wide open plains or highways.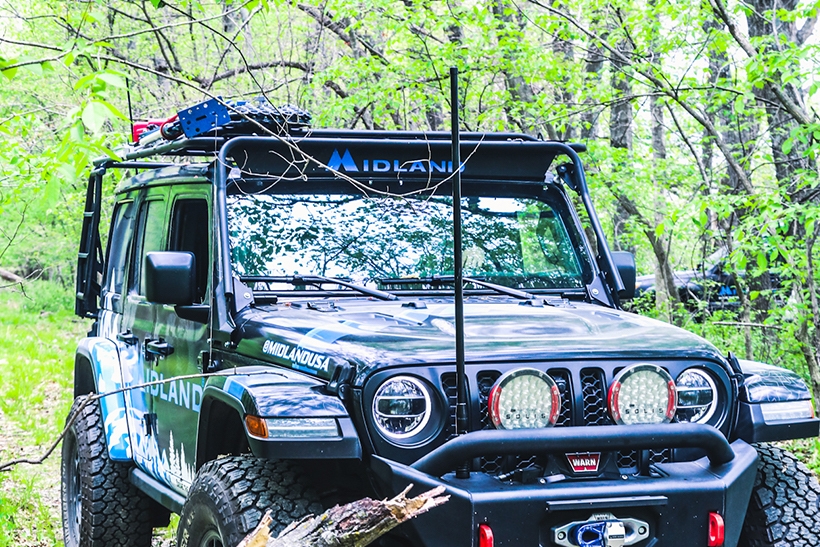 Midland's MicroMobile® MXAT01VP 7.5 dB Gain Grand Vista™ Fiberglass Antenna System is built to pack a punch along an adventurer's travels. Coming in at 50 inches in height, the Grand Vista is compatible with an NMO-style mount that allows for use of an existing CB cable on a half inch hole. This antenna will help overlanders and off-roaders usher in updated two-way radio technology with GMRS.
The MicroMobile® MXAT03 3dB Gain Canyon Edge™ Bullbar Antenna is 28 inches tall and mounts on a half inch hole. It's built with durable fiberglass that'll let adventurers tackle the toughest trails. Adventurers can easily install this antenna on their bullbar for the roughest of environments, ensuring unbeatable communication power that doesn't snap when encountering challenging terrain.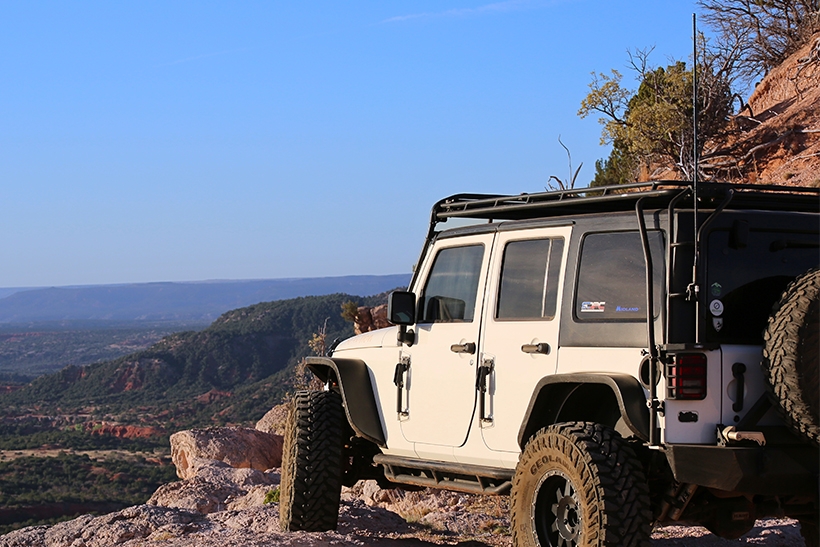 Third in the new lineup of new antennas is the MicroMobile® MXAT04VP 6.6 dB Gain Highland™ Tall Heavy-Duty Bullbar Antenna System. 47.5 inches tall, the Highland Tall antenna system comes with everything explorers need to ensure an easy and quick installation like the 19.5 ft. COAX cable and interchangeable stainless steel spring mounting base. The MXAT04's durable fiberglass is strong enough for any adventure, anywhere.
Last, but certainly not least is Midland's MicroMobile® MXAT05VP 3dB Gain Highland™ Heavy-Duty Bullbar Antenna. Like the others, the Highland mounts on a ½ inch hole. 28.5 inches tall, this antenna value pack includes a 19.5 ft. COAX cable and interchangeable stainless steel spring mounting base. The MXAT05VP is designed to transform communication in the most remote, off-grid locations, allowing users to count on improved safety and connection.
MSRP – Between $159.99-$259.99 BUY HERE
The above article is a Sponsored Post. TAP does NOT receive any commissions from sales originating from this article.