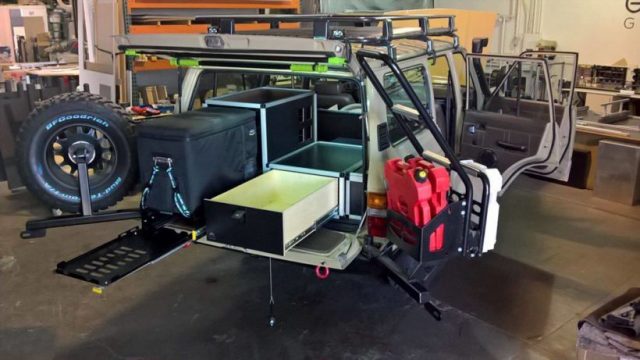 Goose: The nickname owner Brian Fulton calls his daughter. Goose- Gear: Premium quality modular storage and drawer systems designed for overlanders. Qualifications?- Custom cabinetry and drawer design experience spanning three generations. Solid. Just like their product. We know because we have them in both TAP rigs and we're heavy on our gear.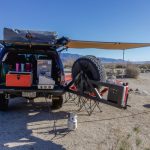 Goose-Gear's roots began in 1952 in Huntington Beach, California. It was born of Pazzulla Plastics, a three-generation, family owned business with over 60 years of experience in the laminate manufacturing industry. From there, it evolved (with partner Matt Hebel) into a custom cabinetry business called Liquid Amber, and from there….Goose-Gear was born.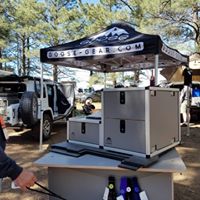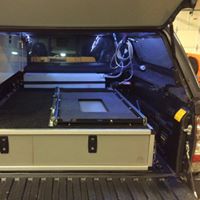 Brian Fulton states, "We have taken the knowledge acquired over three generations and applied it to crafting cabinets specifically designed for off-road trucks, SUVs and campers of all kinds. Made on state-of-the-art CNC machinery, Goose-Gear cabinets are capable of meeting the needs of the most exacting local or world-traveling, off-road adventurists."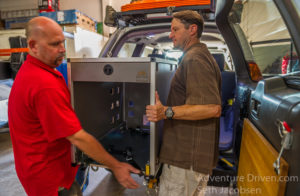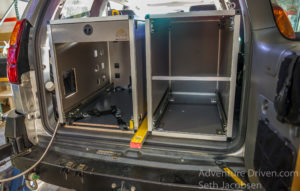 The Adventure Portal met owner Brian Fulton and his family a while back while at an American Adventurist Mountain Rendezvous. We had heard about the finely crafted drawer systems that Brian and his partner Matt built, but had yet to get a close look at them. At these gatherings, people like to cruise around checking out everyone's camp kit. The rigs, trailers, tents and everything else… "glamping". The organizer of the event, Dave Bennett, had his rig open (as we all did) and was displaying a mouth dropping set-up consisting of a stealthy, clean, functional drawer system. Using Goose-Gear's modular approach, he had them craft a kitchen, bathroom and general storage areas in the back of his Tacoma. We were impressed.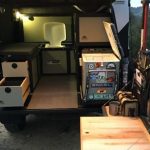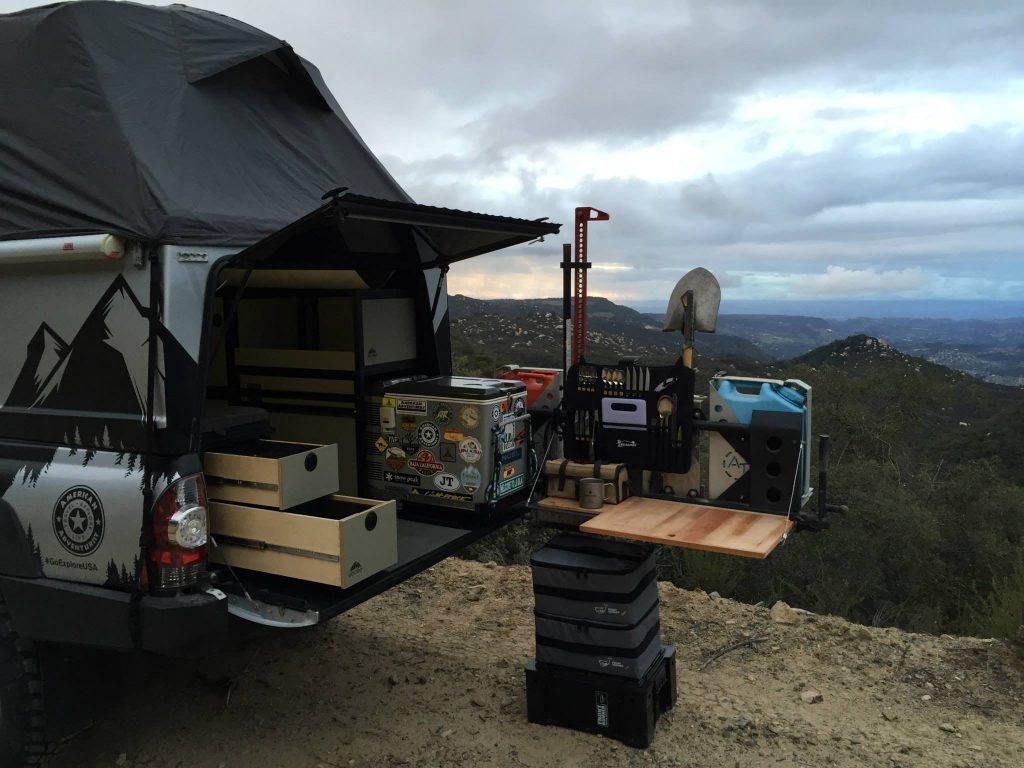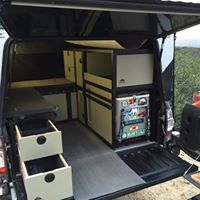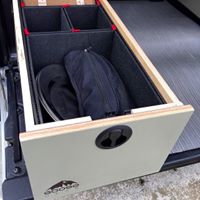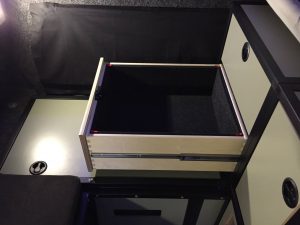 I spoke to Co-owner/founder of Goose-Gear Brian Felton about how the company came about and this is what he had to say:
A few years ago I bought a 4th generation Toyota 4runner, because I wanted to start taking my daughter camping. We started going out and had a blast. With time, I began getting to know other overlander/campers, checking out their gear and rigs. We joined the American Adventurist community, started going to their events and met the founder, Dave Bennett. Dave and I started talking and he said that he needed a storage drawer system for the back of his Tacoma. Dave sent me photos of the system he wanted. The photos were from manufacturers in Europe and Australia. He couldn't find anyone who was making drawer systems of the quality he wanted in the United States.
My partner and I built a drawer system using a CAD 3-D computer design, and a CNC machine, then laminated the drawers. This was not a stretch for us considering our company produces top quality in home or office cabinetry. I wanted the product that we created for Dave to be top of the line. Matt and I thought it was a great idea for the back of our rigs as well! We gave it a shot and created a really solid drawer system. Today Goose-Gear is a premium manufacturer of custom storage solutions for the overland adventurist. "You can quote me on that!"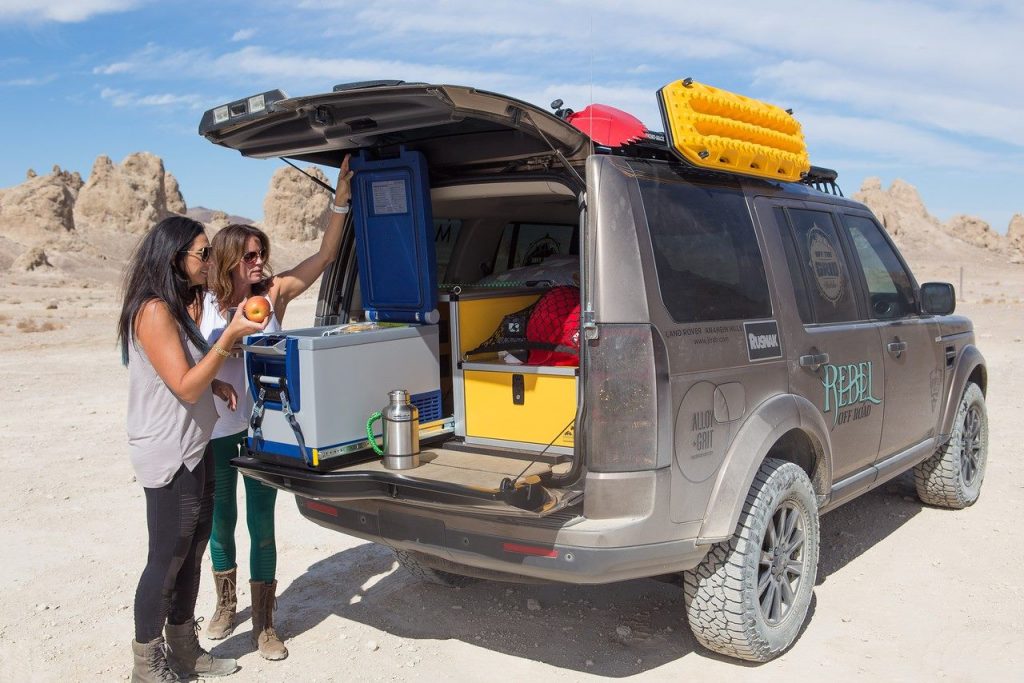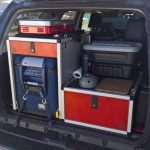 Recently Goose gear has partnered up with Tembo Tusk and is designing a full modular kitchen complete with a fridge slide, propane oven or utensil drawer and their custom drawers. These drawers can be configured according to need and come in a variety of colors. More on that to come and we'll also be taking a look at a fully Goose Gear built out JKU.
Check out Goose – Gear and TAP into Adventure!
Photos courtesy of Brian Fulton and TAP