SEMA 2016– It's like going into a candy store. There are rigs that are so far out cool it's mind blowing and then you have the new gear; the toys that you are sure you cannot possibly live without. TAP cruised the show for a couple of days and tried to soak it all in. Here is a mix of information on a few new products and some very cool rigs. Read on and start making your Christmas/ Hanukkah list and TAP into Adventure!
Warn Medium and Heavy Duty Recovery Kit Bags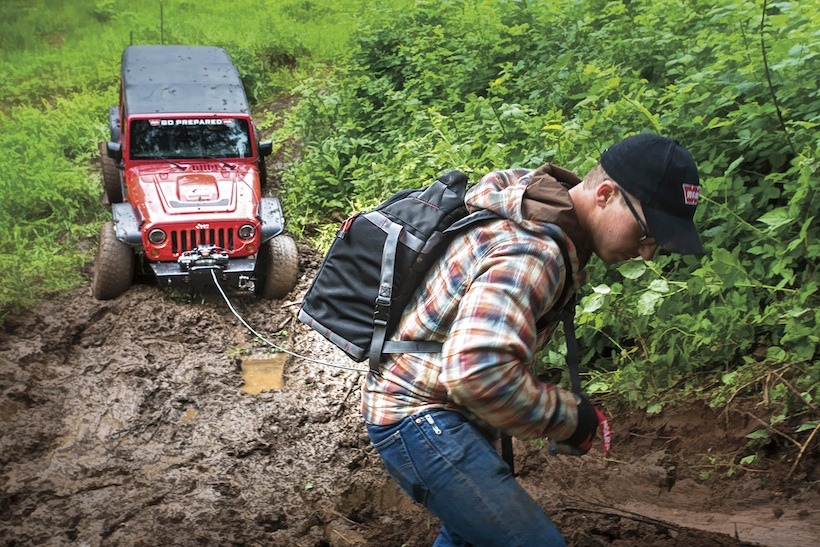 MEDIUM DUTY or HEAVY DUTY EPIC RECOVERY KIT:
For winch capacities of up to 12,000 or 18,000lbs.
• Two forged 3/4" Epic Shackles with E-coat/powder cost finish (for 18,000 lb. winches and under)
• Epic Tree Trunk Protector, including forged end loops with E-coat/powder cost finish (2" x 8'; rated to 14,400 lbs.)
• Epic Snatch Block with E-coat/powder coat finish (for winch capacities of up to 12,000 lbs.)
• Premium Recovery Strap 2" x 30'; rated to 14,400 lbs.or 30,000lbs. or 3″x30′; rated to 21,600lbs
• Winching Gloves with Kevlar reinforcement and synthetic leather
• Backpack carrying case is made from ballistic material with modular interior. Doubles as a line damper and has recovery technique illustrations.
WARN Ascent bumper- Ford F-150 Clean, tough, functional and angled for maximum clearance. They come ready to fit WARN mid-frame winches.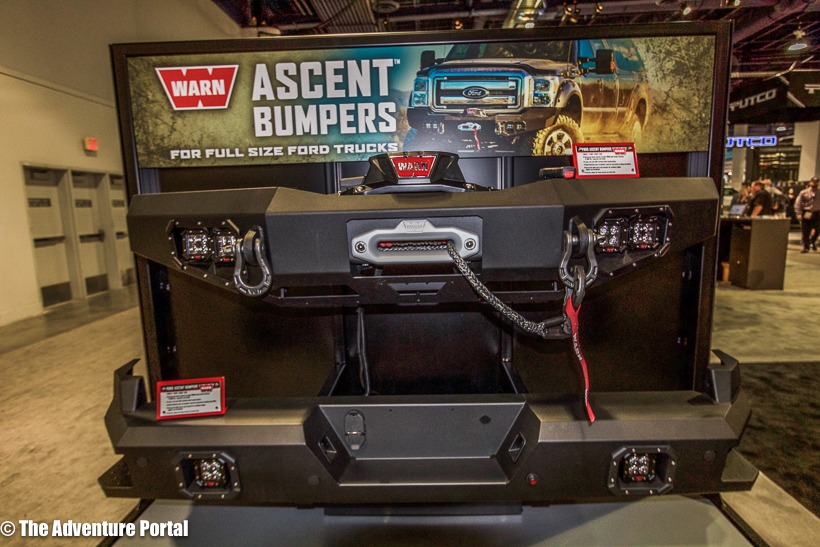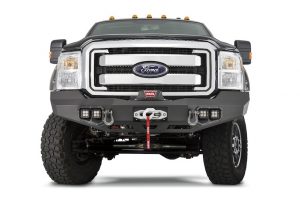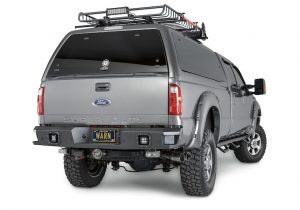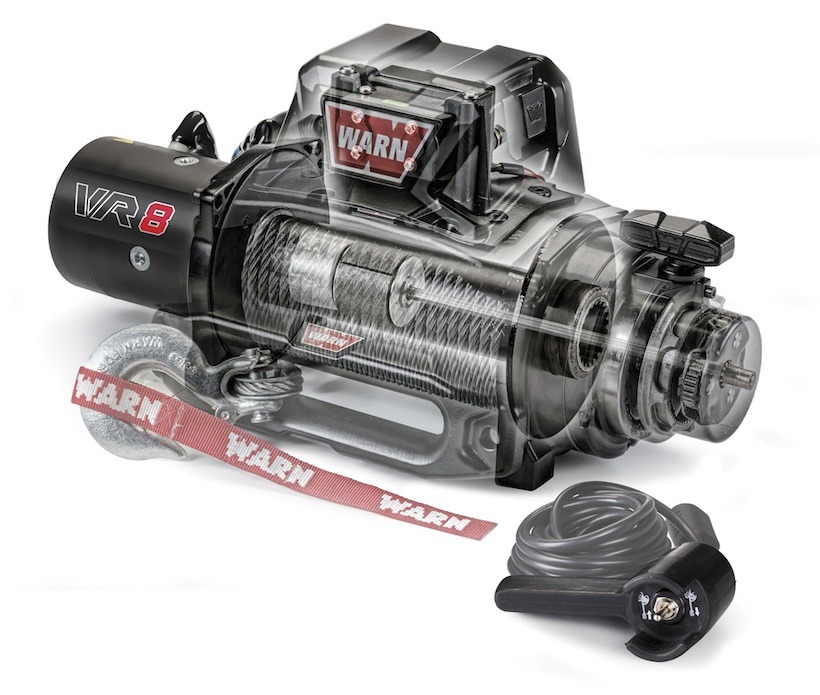 WARN updated winches- features include a new convertible control pack that allows for upright or low-profile mounting configurations; a sealed and totally waterproof Albright® contactor that lets you off-road with confidence in wet and muddy environments; a one-piece tie plate that replaces multiple tie bars for increased strength; and a best-in-class cone brake that holds the full-rated load. They are now available not only with steel rope, but with Spydura Pro synthetic rope. This rope's heat-treated construction provides maximum tensile strength and the temperature resistant sleeve on the first layer provides maximum heat protection.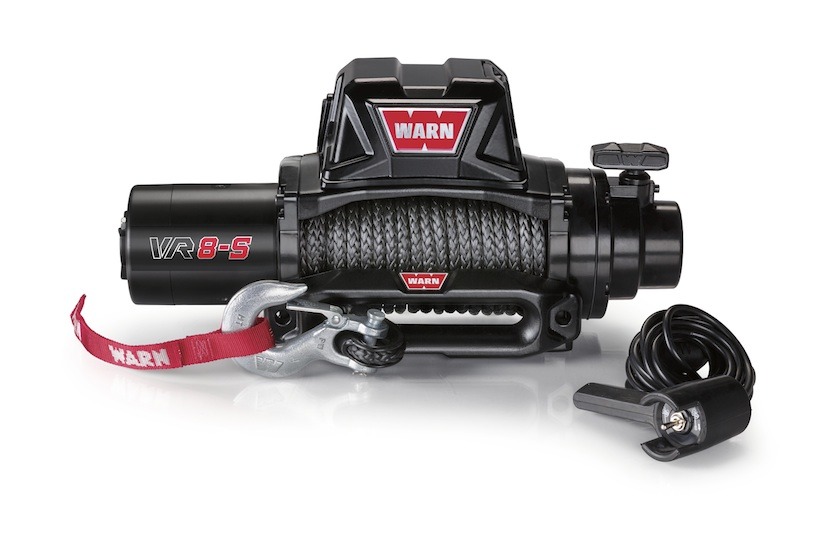 VR 8-S: 8,000 lbs. capacity, 90' of 3/8" synthetic rope
VR 10-S: 10,000 lbs. capacity, 90' of 3/8" synthetic rope
VR 12-S: 12,000 lbs. capacity 90' of 3/8" synthetic rope
VR 8: 8,000 lbs. capacity, 94' of 5/16" steel rope
VR 10: 10,000 lbs. capacity, 80' of 3/8" steel rope
VR 12: 12,000 lbs. capacity, 80' of 3/8" steel rope
Hi-Lift Roll Cage Mount for the Jeep Wrangler JK or other Wrangler models with top removed– Available in the Spring of 2017, this easy access jack mount allows you to mount your Hi-Lift horizontally on the inside rear roll cage, providing easy access and secure interior storage. No drilling is required for installation as it mounts directly on the the factory roll rage tubing. It is made of 6061-T6 structural and anodized aluminum for strength, durability and a clean look.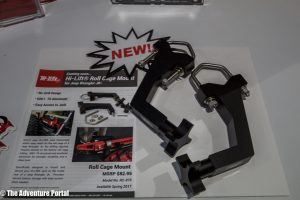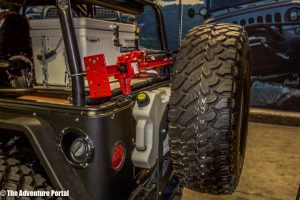 Rugged Ridge Fast Track Accessory Mount for 2007-2016 JK- This is adjustable modular LED bar mount is built with integrated channels which allow for any light configuration that you wish. They also provide you the ability to reconfigure trail mirrors, camera and accessory mounts based on your needs.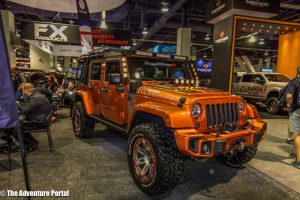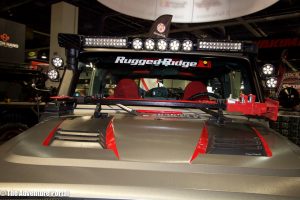 Bestop: Trektop NX Glide Soft Top for the 2007-2017 Jeep Wrangler. The Trektop consists of a new folding frame design that lets it function like a convertible top. The top folds behind the rear seat, providing an open air ride. The booth was filming volunteers to come up and take the NX Glide off. Their average time ranged from 20 seconds to a minute. A big selling point here is ease of conversion. The "topless" format has a protective screen for the roof if desired for sun protection.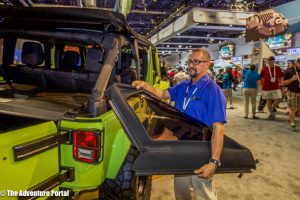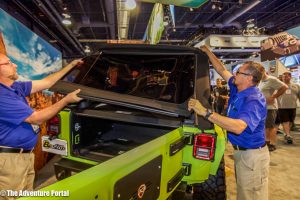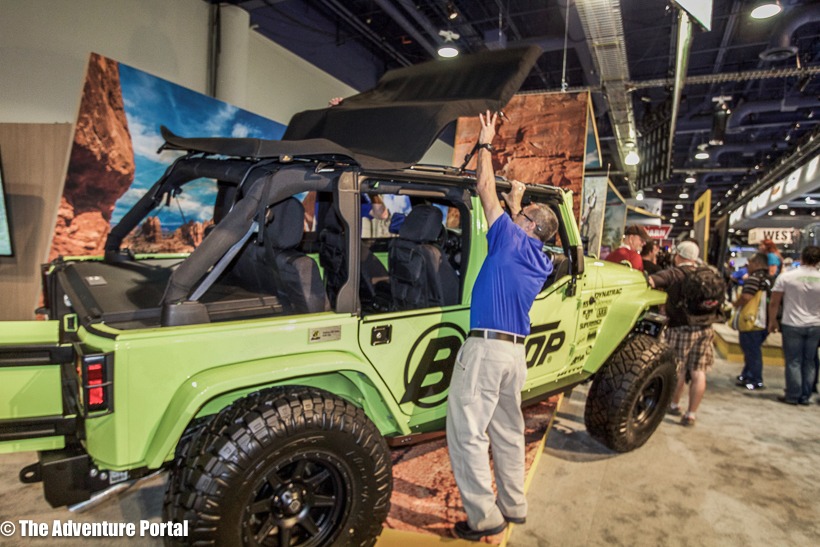 ARB all-weather fridge freezer: Is constructed of stainless steel with anondized aluminum latches, heavy duty cast stainless steel hinges, tamper-proof bolts for permanent mounting, a security pin code protected electronic locking system, the provision for a padlock for added security, a weather protected control panel, Backlit LED display with dimming function, a recessed back for power cable storage, reversible cabinet basket with removable divider rubberized mounting feet, wireless display compatible, Secop BK35F compressor, Built in 3 stage battery protection, a drain plug, LED rear facing cabinet light with auto on/off and a full-length cooling zone with dual height compartments.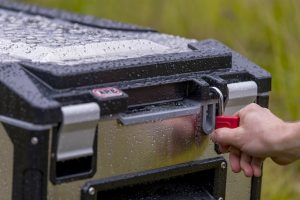 Take a look at some of the eye candy at the show…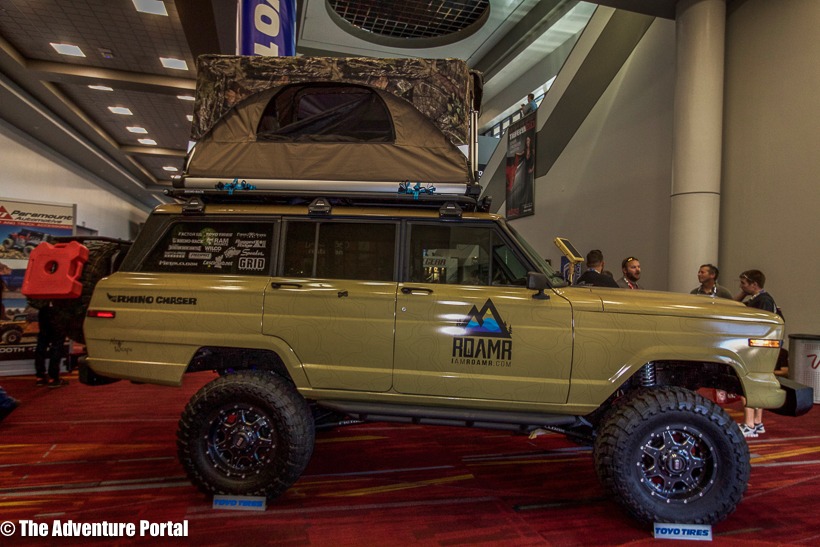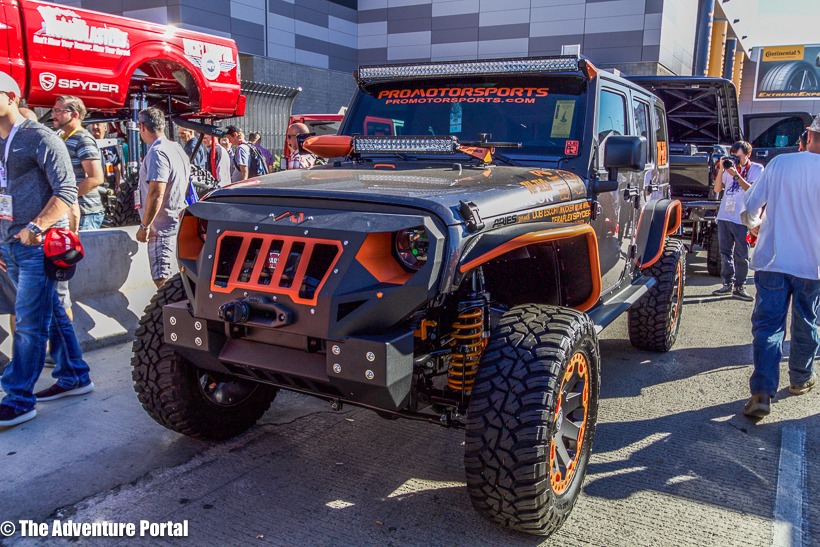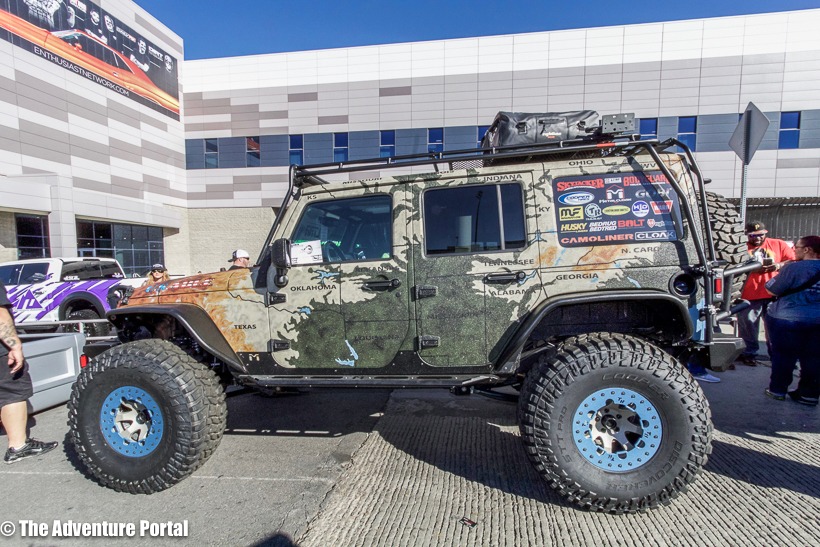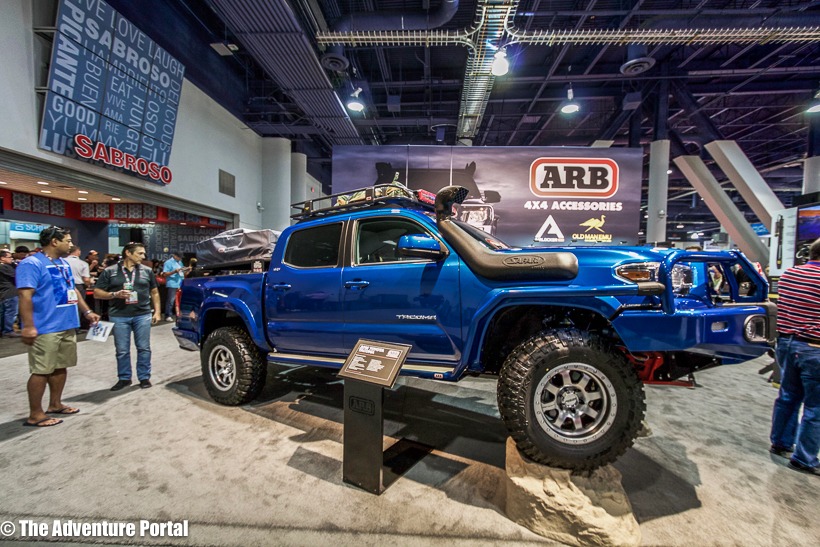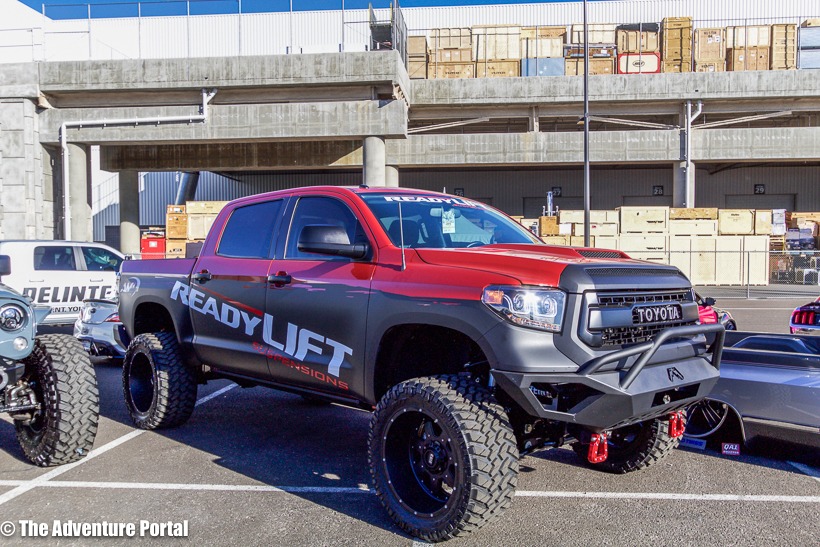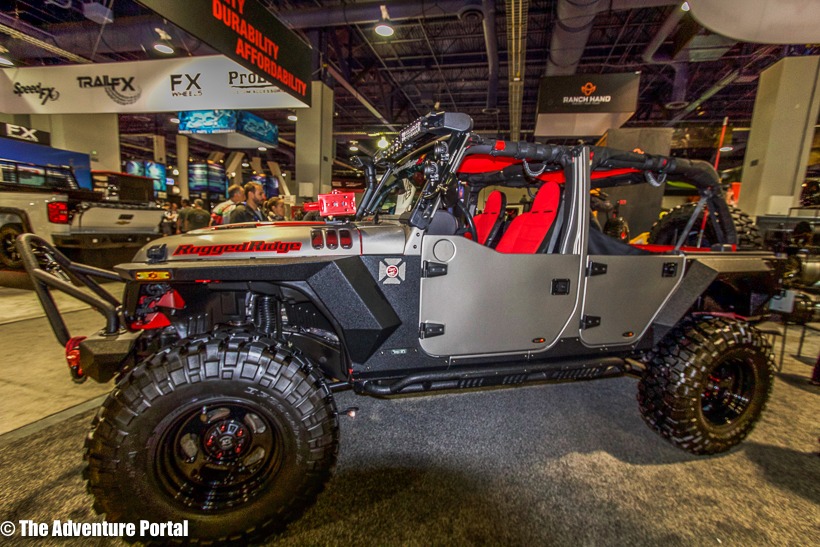 TAP into Adventure!