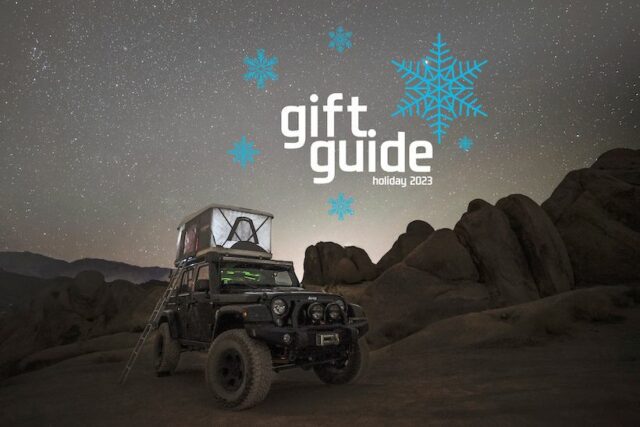 'Tis the season once more, and TAP has curated a collection of 12 fantastic overland gear suggestions to inspire your gift-giving for the overland adventurer in your life. Dive in with confidence – we've got your back!
_________________________________________________________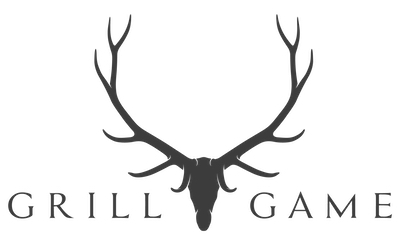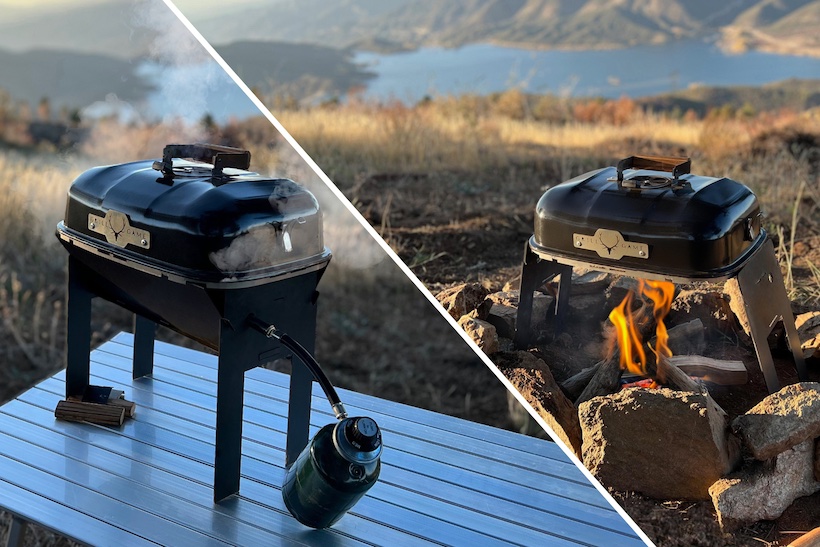 Any Fuel. Any Where. Grill Game has you covered.
One Grill, three fuel sources, unlimited potential. Cook right over a campfire, with propane, or with charcoal as a grill or smoker. The ultra-portable G1 gets further off the beaten path to enjoy your best BBQ ever cooked up out in the middle of nowhere. Choose which of four configurations best suits the circumstances and set up is complete in under a minute. After grilling, the G1 quickly breaks down and packs up to fit within the lid, saving valuable space in your rig while delivering unmatched options to grill and smoke.
It's undeniable that food cooked over a campfire tastes better. The G1 introduces a lid to open fire cooking. Lock in that smokey flavor and better regulate the temperature to cook, grill, and smoke, rather than simply searing food over an open flame. Not sure where the adventure will lead and what the fire restrictions will be at the location? Assemble the flatpack firebox to grill and smoke with charcoal when campfires aren't allowed. Even stricter burn bans? Stay compliant: configure the G1 for propane grilling.
Proudly assembled in the USA and backed by a limited lifetime warranty. The G1 has an all steel construction weighing 17 lbs with 218 sq inches of grilling space and 17,500 BTU's in the propane configuration. When packed up, it measures just 19" x 13.5" x 6.75".
Unmatched versatility and portability, the G1 is the ultimate outdoor grilling multi-tool.
____________________________________________________________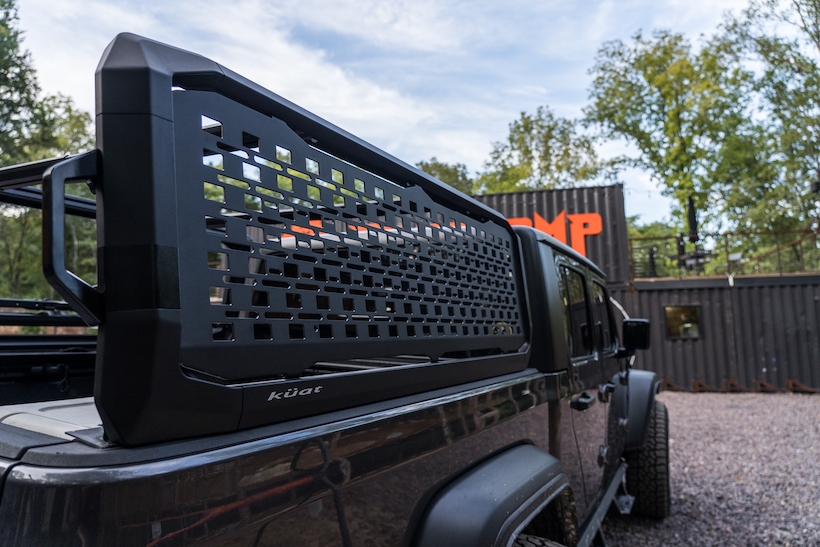 Introducing IBEX™ for The Jeep Gladiator!
Constructed from lightweight yet durable aluminum, it boasts a ballistic black powder coat made for all the nature you can throw at it. Now available for the Jeep Gladiator and equipped with telescoping crossbars, numerous T-channels, and versatile full and mid-height configurations. Engineered for adventure.
IBEXA2 MSRP: $1489 BUY HERE
____________________________________________________________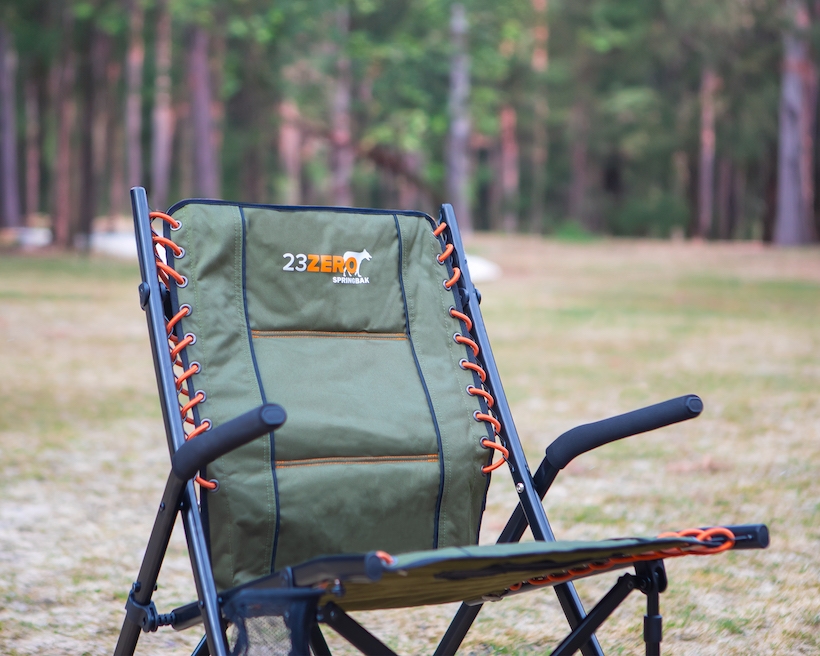 The 23 Zero Springbak chair offers the trilogy of sturdiness, compactness, and comfort of a take-anywhere camp chair.
As derived by its name, the Springbak features the latest design bands of shock cord along either side of the chair acting as springs and the double layered padded back and seat provides comfort you won't find in many camp chairs.
It weighs 14lbs and has a heavy-duty, coated steel frame construction. It is rated to 330lbs static weight and has large swivel feet avoid ground sinking. An integrated swing-out drink holder accommodates coffee mugs with handles and wine glasses making this a family favorite. A zippered carry bag is also included.
___________________________________________________________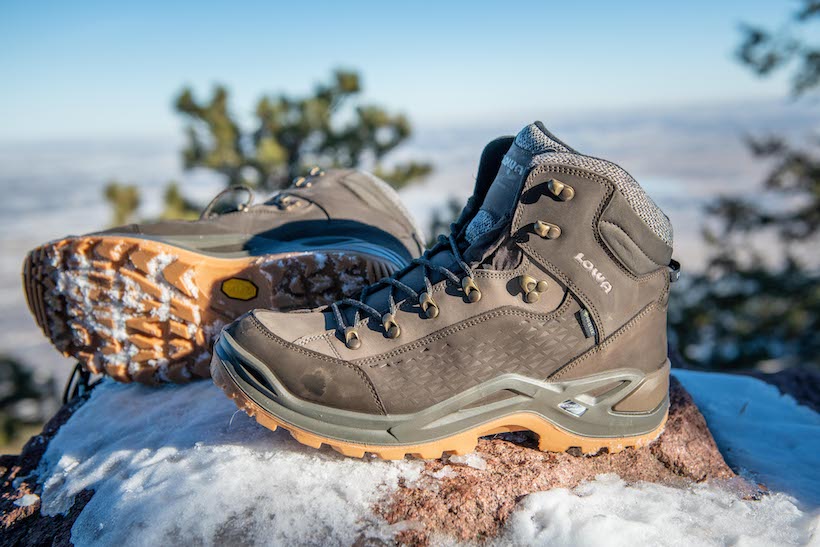 LOWA RENEGADE WARM GTX
With the fit and function of their best-selling Renegade GTX Mid, Lowa added waterproof GORE-TEX® Panda® fleece insulation, a wool cuff trim and VIBRAM®'s super-grippy Evo Icetrek® outsole that is also safe for indoor floors. The result is an incredibly versatile cold weather boot that can go from chilly fall hikes and snowy trails to slick winter sidewalks.
__________________________________________________________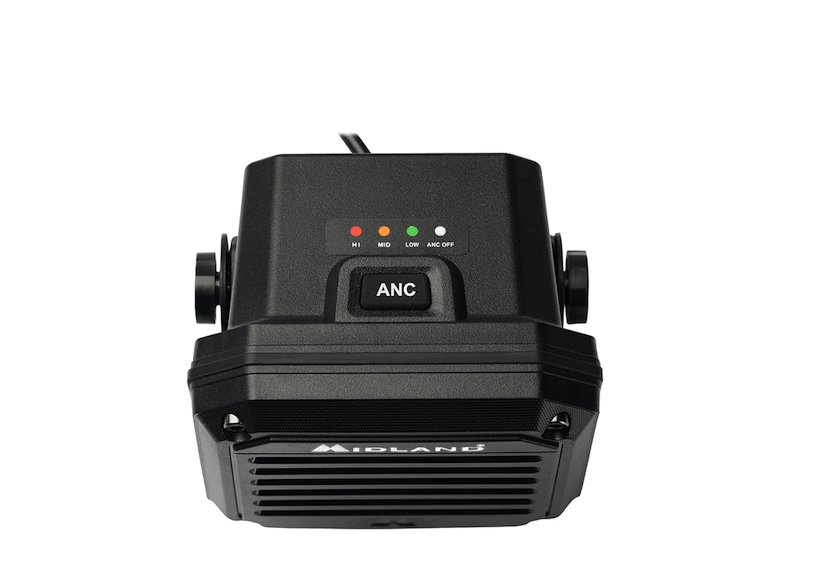 The Midland's SPK200 Amplified Speaker with AI Noise Cancellation. This high-performance external speaker is perfect for adventurers looking to take on trails in areas like the Alpine Loop, Death Valley National Park, Engineer Pass, and the Palo Duro Canyon.
This external speaker is unlike any other with its AI chip. Midland's new AI chip works to learn the users' voice in order to cancel out unwanted background noise. This means the clearest, top-notch audio that performs in loud environments, perfect for open-air vehicles. The technologically advanced chip brings in a sound quality that is truly impressive.
Give loved ones the gift of remarkable communication this holiday season.
______________________________________________________


The Kakadu swift pitch bivy tent is the ultimate touring style bivy tent which delivers on performance, spec and value. Featuring a high quality and unique swift pitch hub system, this tent takes the fuss out of set up and pack down. It features a durable 150D polyoxford 5000mm PU floor with a removable 150D Ripstop® polyoxford 3000mm flysheet to keep you warm and dry. The ultra fine No-See-Um Mesh interior will keep the insects out and provide maximum ventilation. This tent has a compact pack down size and sits inside a durable carry bag with compression straps to further improve pack size and a roll top style to keep contents dry.
___________________________________________________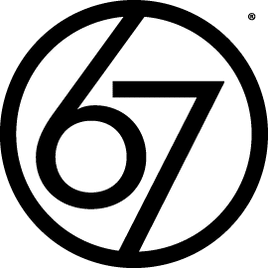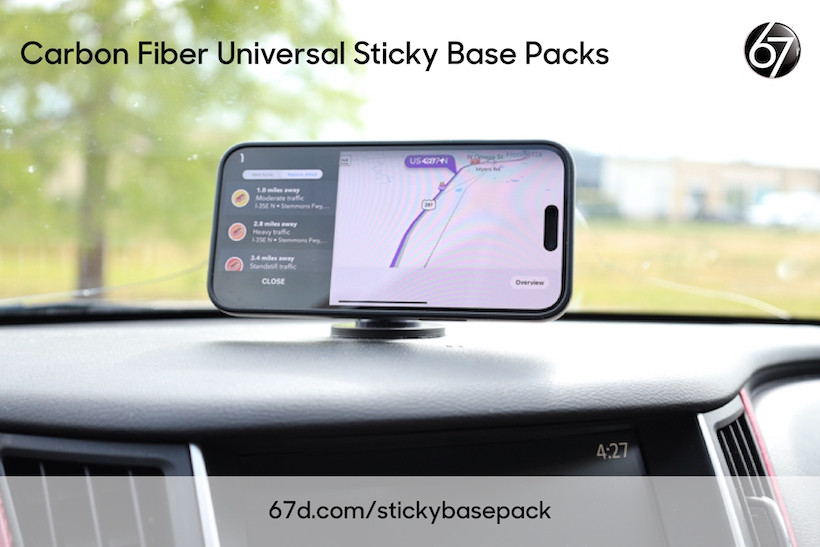 Carbon Fiber Universal Sticky Base – The Perfect Gift for the Tech-Savvy!
Are you searching for the ideal present for the gadget enthusiast in your life? Look no further than the Carbon Fiber Universal Sticky Base, a revolutionary accessory that's a must-have this holiday season.
**Compact Design, Limitless Possibilities**
With its sleek, minimalist footprint of just 55mm (2.16 inches), the Sticky Base is an example of modern minimalist design. It fits effortlessly into even the most compact workspaces, eliminating the need for mounting arms between a base and holder. This base is perfect for anyone who loves a clean, organized, and efficient setup.
**Versatile and User-Friendly**
What sets the Carbon Fiber Universal Sticky Base apart is its unparalleled adaptability. Designed to work seamlessly with any holder in the Carbon Fiber Series® equipped with a pre-installed 20mm ball, it provides a stable and reliable connection for a variety of devices. Its US-sourced 3M® very high bond material ensures a strong attachment to numerous surfaces, including painted wood, steel, aluminum, plastic, fiberglass, and cleaned glass.
**Ease of Use**
Installation is straightforward and hassle-free. Simply select a flat surface, clean it, peel the liner from the adhesive, and install. After allowing approximately 24 hours for the adhesive to bond, the base is ready to use. It's also versatile enough to accommodate a 25.4mm (1") ball component from other brands with the addition of Dam Adapter clamps (sold separately).
This holiday season, give the gift of convenience and innovation with the Carbon Fiber Universal Sticky Base. It's not just a tool; it's an upgrade to any tech lover's lifestyle!
_______________________________________________________________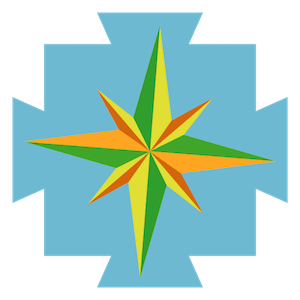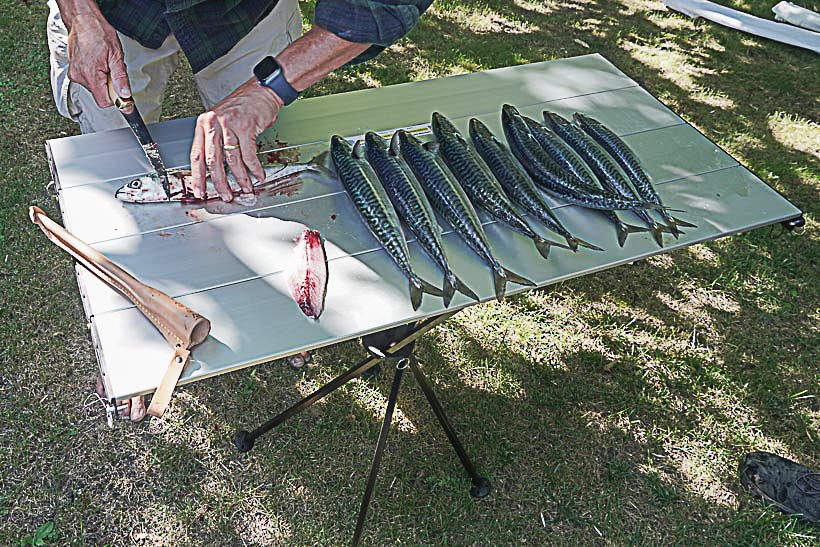 Keystone Outdoor Gear is proud to introduce TakTable®. Whether weeks off-grid or a day at the beach, this portable table ensures outdoor comfort, making it feel like home!
TakTable® packs down to just 5" x 5" x 39" allowing it to be stowed anywhere, even the trunk of a Mini Cooper. In just seconds it deploys into a 30" tall, 18" x 39" sturdy table suitable for cooking, dining, work, outdoor sports, or games.
It weighs just 11 pounds and supports over 270 thanks to the patent pending construction including an aluminum top, coated steel legs, and reinforced nylon injection molded plastic parts. The moving parts of this portable table, pinned with brass and steel, ensure a lifetime of reliable use, unlike some tables held together with bungee cords or plastic pins.
Custom stainless steel spring clips hold the base and top tightly together. The base quickly and easily glides between positions. Specially designed basket feet are suitable for any surface like sand, rock, gravel, and pavement. You can use the incorporated foot holes with the included stakes to pin it to the ground for added security. Windy day? The unique leg geometry creates turbulence in the wind, resulting in downforce that keeps the table put. Weatherproof and virtually fireproof, it can take some extreme use and maintain its integrity.
_______________________________________________________________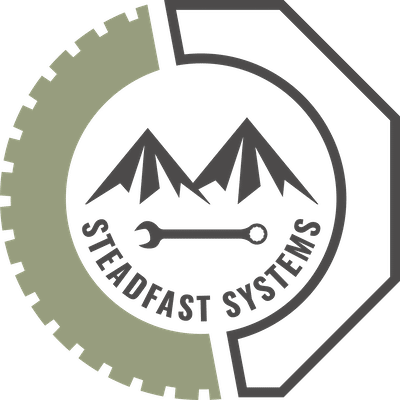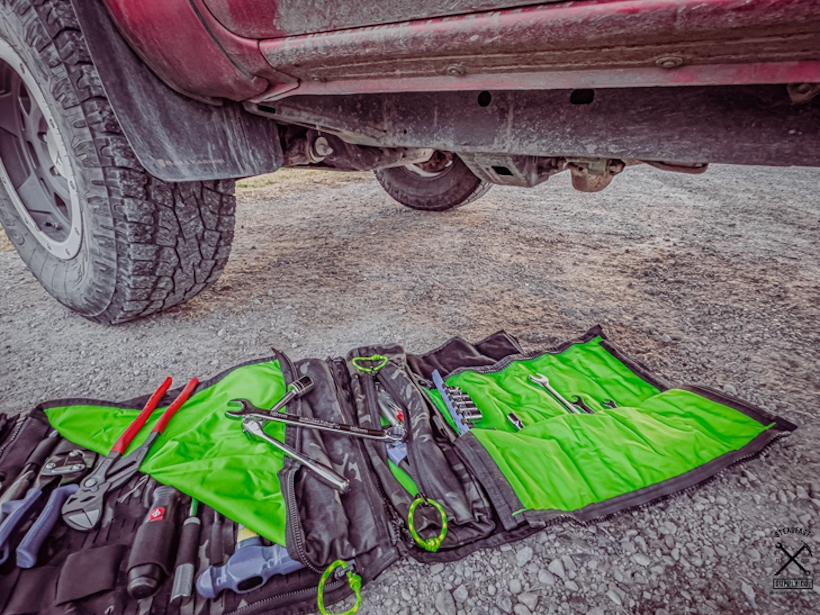 Steadfast Systems offers world class custom vehicle tool kit solutions. If its got 4 wheels, and helps you get out to adventure these tool kits will be your trusted companion for the road ahead. Adventures often include, prepping, parts replacement, and bolt checks for that elusive rattle.
Steadfast takes care of the long and tiresome process of curating each tool kit down to every last fastener, selecting high quality, great value tools. Gone are the days of throwing a bunch of tools in a bag and hoping they are the right ones for the job.
Keep your adventure going, worrying less about what tools you have with you, and enjoy those experiences that overlanding and vehicle based adventure are all about.
These zero compromise solutions offer the very best tools on the market, housed in a bag that fits everything perfectly.
Every bag is sewn in-house by Steadfast Systems in Montana, featuring US made materials, down to the thread.
Steadfast Systems is here to save you time, money, and get you on the road faster, knowing you have the right tools for the job.
"Lifetime tools for adventures of a lifetime"
MSRP: $790 Standard Kit, $990 Heavy Duty Kit BUY HERE
_______________________________________________________________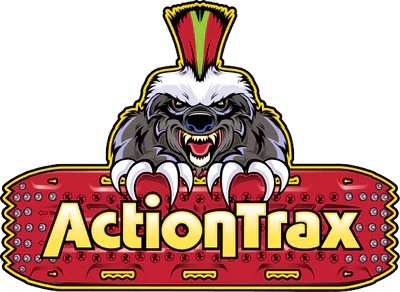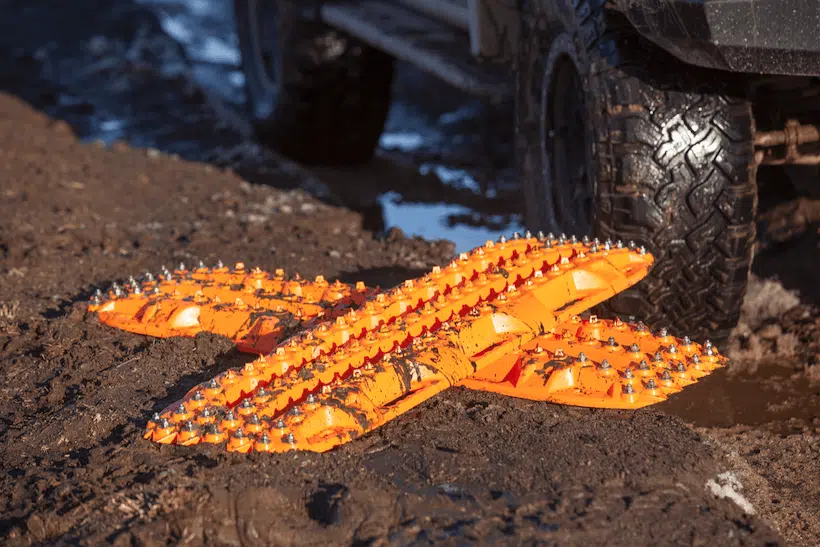 100% made in America: Extreme conditions call for easy solutions. ActionTrax are made in the USA and built to work quickly and safely. Whatever you're towing, finding a launch and recovery area just got easier.
Our multi-purpose Recovery Trax have a new, improved design with input from elite military units and winning Baja 1000 racers.
Metal teeth: Our ready-to-go extreme version of ActionTrax provides a greater "grab" on the tire – perfect for Heavy Duty use.
ActionTrax manufacture their products in the USA from high-performing DuPont material and unconditionally guarantee them against all defects except burnt teeth from excessive wheel spin.
MSRP: $299 Standard – $399 Metal Teeth BUY HERE
_______________________________________________________________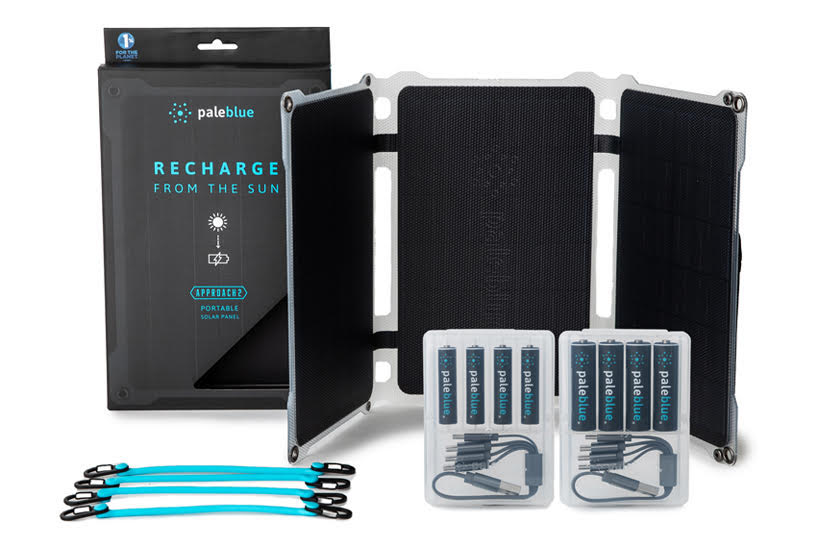 Built for adventure, perfect for the truck, tent, van, camper or home. Designed and tested for the performance you need, with the convenience you want. Quick charging by USB, Li-ion power performance, lifetime warranty and you'll save money and waste and trips back to town just to buy batteries! Welcome to the reusable revolution.
Our Approach solar chargers are Paleblue's latest solution to powering lives in a more sustainable and convenient way. Ruggedized construction and super convenient bungees for positioning your panels mean you can go farther and approach your adventures fully powered.
Save more this holiday with the Paleblue's Li-ion AA & AAA Solar Power Kit.
_______________________________________________________________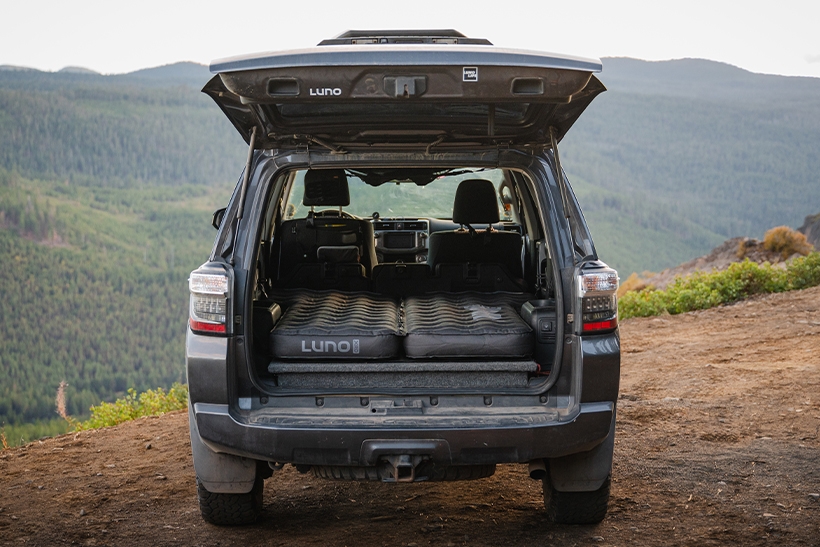 Our new, limited-edition Air Mattress XRD is the lightest, toughest sleep system we've ever made. Crafted from a cold-resistant, ultra-tough nylon ripstop, the XRD is ready for four-season adventures. For overlanding, off-roading, and backroad adventures, there's no better mattress on the market.
_______________________________________________________________
For even more Overland Gear, Check out TAPs Ultimate Guide HERE
The above article is a Sponsored Post. TAP does NOT receive any commissions from sales originating from this article.