The Redcliff 6P is designed to be an Ultralight Hot Tent. Which can be run with Seek Outside's line of Ultralight Titanium Wood Stoves. Weighing in at 5lbs 3ozs for the shelter, poles, and stakes, the Redcliff offers an impressive space to weight ratio. The addition of their Lightweight Titanium Wood Stove brings the weight to 8 lbs 12 oz. This means if you're car camping or packing it into camp with friends, you can beat the late season elements and enjoy the warmth of a wood burning stove.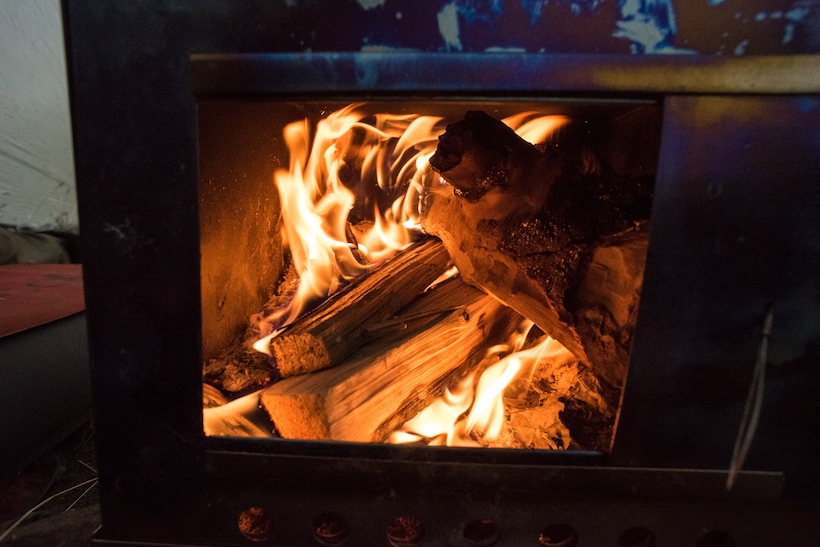 When the seasons warm and the bugs come out, Seek Outside offers many options to transform the Redcliff into the ultimate summer shelter. With options like their Nest systems, you can sleep up to 6 people in a shelter that packs to the size of a basketball. A Nest provides a completely enclosed pod that connects to the shelter. Giving you a bathtub floor and bug netting to protect you from anything that crawls, slithers, or buzzes. Setup on the Redcliff is extremely easy due to its single pole design. Simply stake out your 4 corners. Insert the single carbon fiber pole. Then stake out the rest of your shelter with the remaining 6 stakes.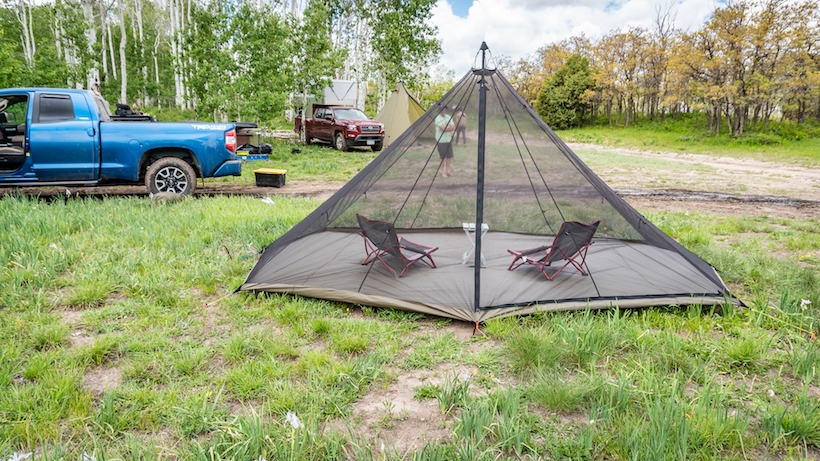 Unlike traditional dome shelters, the Redcliff boasts standing height in the middle of the shelter with a shelter height of 6 foot 10 inches. You can also use the Redcliff full nest as a stand-alone screen room for camping on clear summer nights. Or just a spot to get away from the bugs. Now, if the versatility hasn't convinced you yet, let the Redcliff's storm shedding capabilities impress you. Made out of a 30 denier high-tenacity ripstop Sil Nylon, the Redcliff can shed wind, rain and snow without a problem.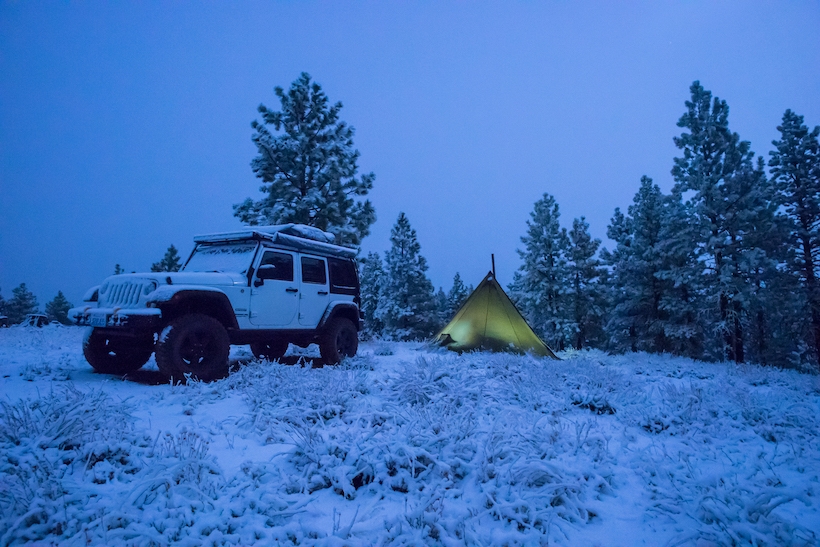 Many of Seek Outside's customers have faced winds upwards of 60-70 mph with little to no issues. When properly pitched, the Redcliff will take what Mother Nature has to throw at it. Overall, the Redcliff has become one of the most versatile shelters in Seek Outside's line. You can backpack it into the backcountry in any season, with ample space for family or friends. With floored and floorless options, along with the ability to run a stove, the Redcliff is the ultimate do it all shelter.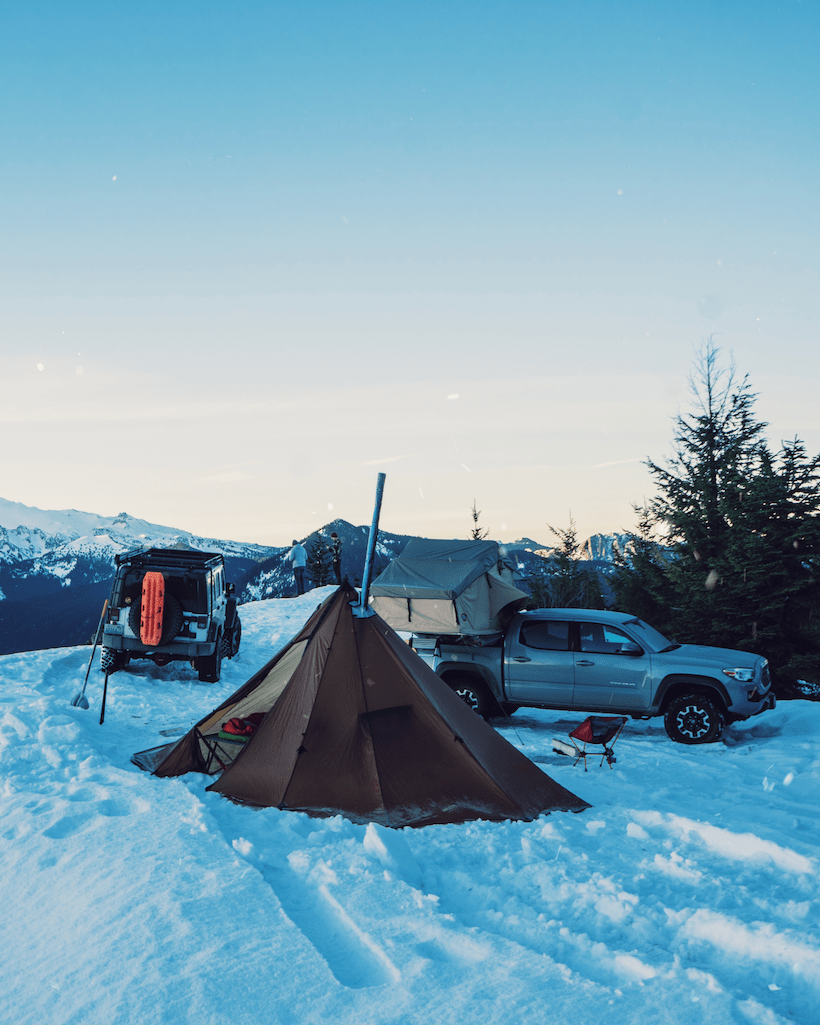 Seek Outside designs and manufactures all of their shelters in Grand Junction, Colorado. They started making tents in their basement in 2010. Because founder Kevin Timm thought there had to be a better solution to high mountain backpack elk hunting. Seek Outside build their shelters to have an excellent space to weight ratio. As well an excellent durability to weight ratio.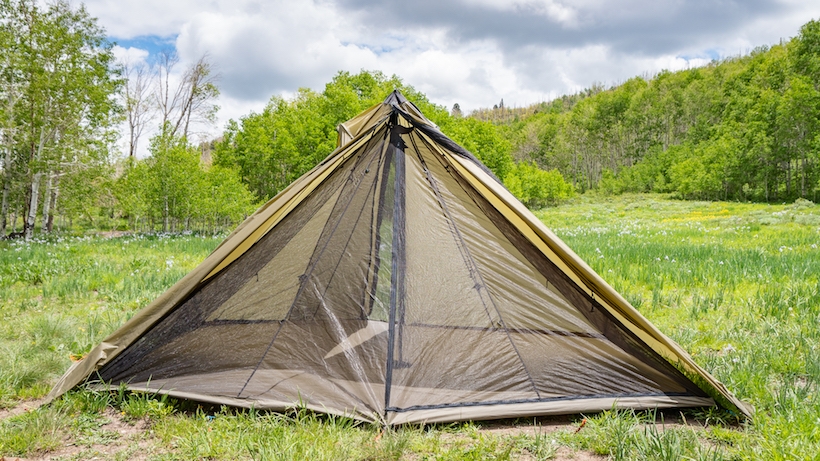 Seek Outside offers countless sizes of Ultralight Hot Tents with similar features to the Redcliff. From our 1 person Silex, t 16 person tipi, they have a size and variation to fit nearly every user. Check out their website for more info about the variety of shelters, lightweight backpacks, and ultra light titanium wood stoves.
The above article is a Sponsored Post. TAP does NOT receive any commissions from sales originating from this article.