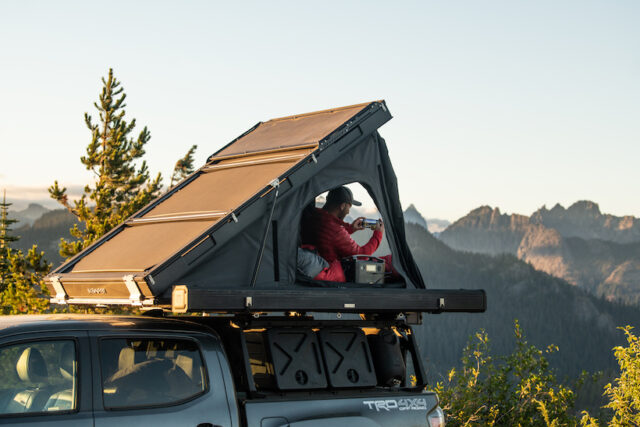 Always a brand that pushes the limits of design and function, iKamper launches the new Blue Dot Voyager RTT Series.
In homage to the Voyager 1 spacecraft and its infamous photograph of Earth where our planet is a 'pale blue dot', this new iKamper tent is designed for anyone looking to explore this little spinning rock.
The Blue Dot Voyager (BDV) features an exoshell design, which reinforces the fiber-reinforced plastic (FRP) hard shells. This system is load bearing, allowing for gear or integrated solar panels to be easily mounted. Accessories and gear can be mounted on along the base or the top of the tent via the T-track, allowing the tent itself to act a versatile roofrack and opening the ability for permanent or temporary gear fitment.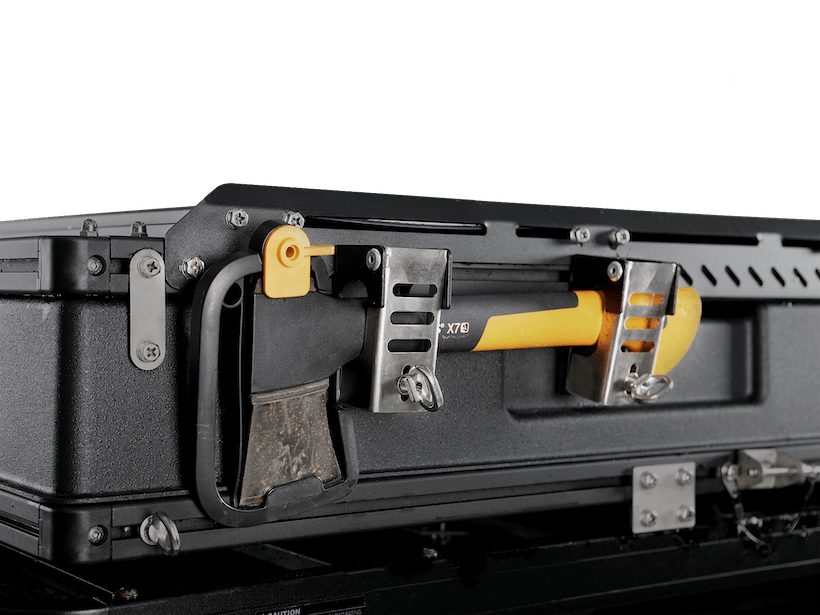 A quick flip of two latches and the tent opens, with the gas struts doing the work for you. The struts will lift the top along with 100lbs of your favorite gear mounted on top (think surfboards, bikes, etc). Three giant window/doors immediately appear. Attach the ladder to the tent under of any of those three and climb up into the 55" tall space.
Once you are inside, everything is about comfort. The tent ships with a high-density polyfoam mattress but can be replaced with one of iKamper's inflatable options. The large windows will provide plenty of cross- breeze for warm nights, but the rainfly and polycotton wall material will keep the rain and cold at bay if you are out in rougher weather.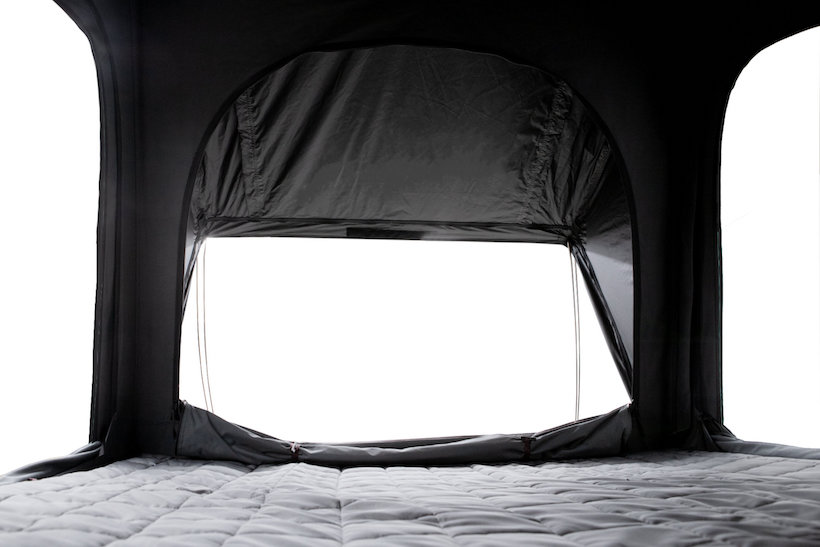 When it's time to move camp, climb out, collapse the ladder and pull the tent closed. Throw the latches closed and hit the road. The Blue Dot Voyager is simple, easy and quick.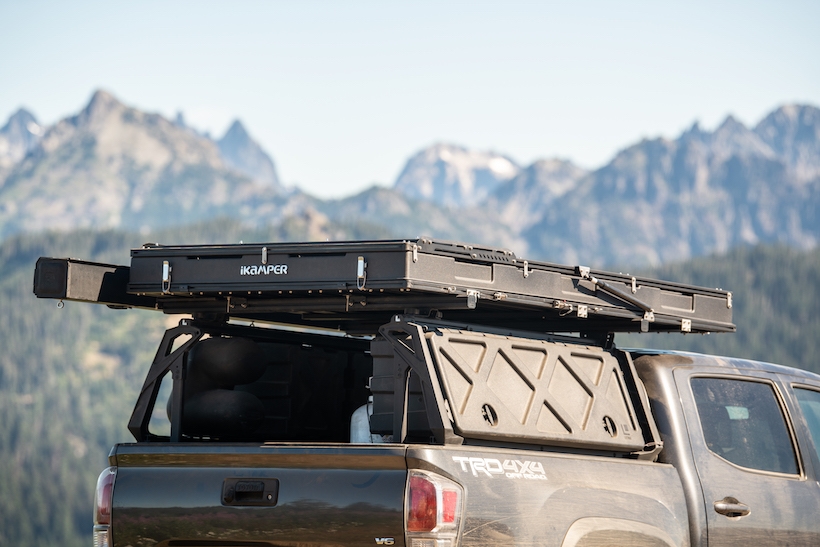 Specifications:
Canvas: 300 gsm Organic, Recycled Poly-Cotton
Rainfly: 75D Ripstop Polyester PU Coated
Capacity Dimensions Weight Max Load
BVD Solo
Capacity: 1-person
Dimensions: 40.25″ x 90″ x 6.75″
Weight: 130 lbs
Max Load: 400 lbs
BDV Duo
Capacity: 2-person
Dimensions: 56″ x 90″ x 6.75″
Weight: 150 lbs
Max Load: 600 lbs
Pricing: