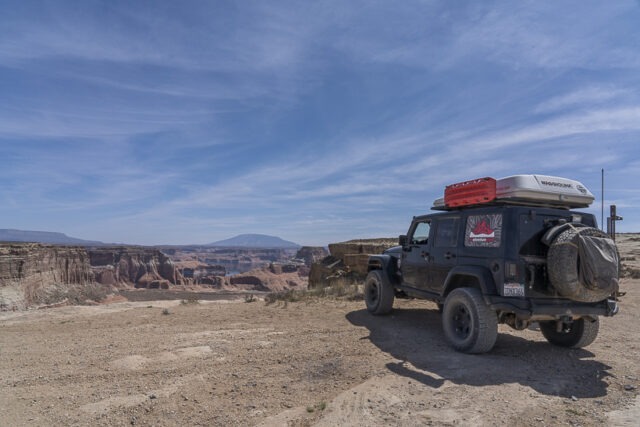 Of course our trips are fun, but one of their prime purposes is gear testing. Here's a selection of products we used over our 6 day, 1400 mile adventure through S Utah and N Arizona.
TAP Disclosure: We are provided each item of gear for free, but we are not paid for reviews and do not receive commission on sales resulting from this article.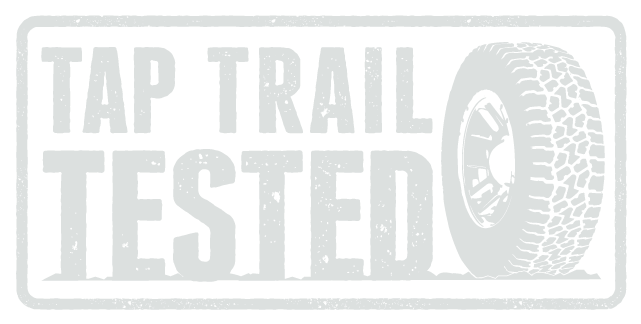 _______________________________________________________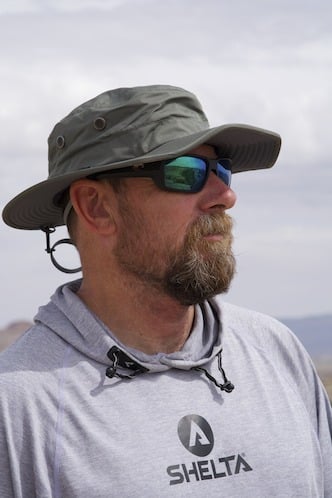 Weather conditions in the desert can be rough and this trip was no exception. 6 days of bright sun and high winds wears you down and having the right gear can help tremendously. A sun hat was important and one that had a "non flop" brim was essential. Designed to stand up to the incessant wind without flapping it worked perfectly. Made from breathable materials and very comfortable to wear, we give The Osprey a HIGHLY RECOMMENDED.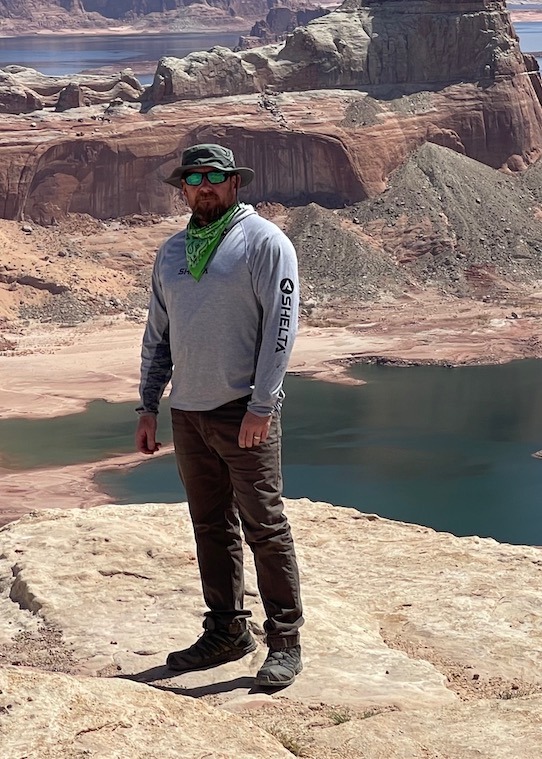 We've worn Shelta hats a lot in the past few years, but their Technical Sun Apparel was new for us. The Assault Hoodie took a beating being worn 24 hrs a day for 6 days (yes, I definitely needed a shower!) Some of the features I loved were the thumb holes, arm pit mesh vents, it's loose fit and the moisture wicking UPF 50+ fabric. HIGHLY RECOMMENDED.
_______________________________________________________
Just like apparel, a good pair of sunnies in the desert is an essential part of your gear. The Fantail Pro with green polarized lenses may not be on trend, but when I'm protecting my eyes in the backcountry, that's the least of my concerns. These glasses performed excellently, keeping my eyes rested and protected from blown sand and dirt. If you're rough on glasses like me, then the glass lens is definitely a must. My only slight gripe was that after all day use, they pinched behind my ears a little. RECOMMENDED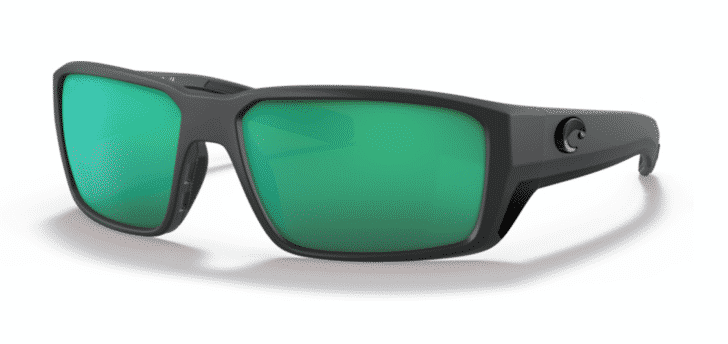 ________________________________________________________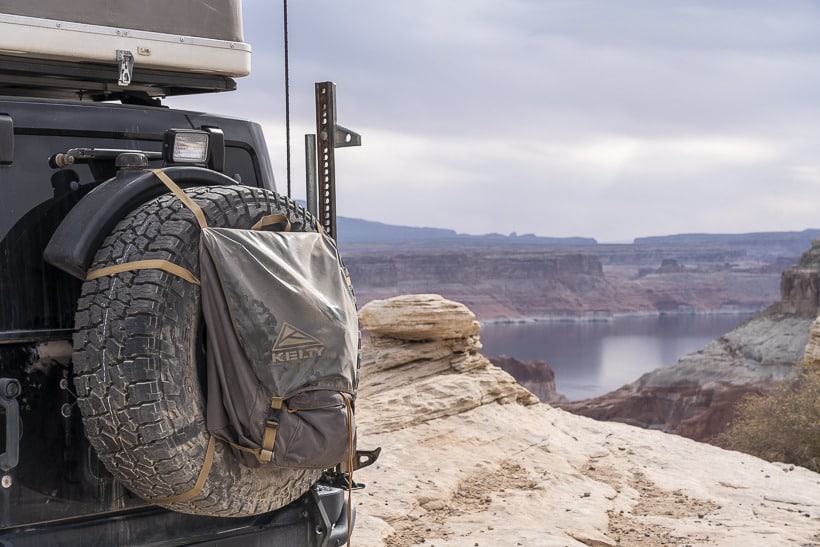 Tread Lightly is something we're passionate about and with the increase in backcountry camping since the start of the pandemic, we're beginning to see the impact on the land we all love. This being said, it's great to see Kelty launch into the Overlanding market with a product that helps promote the "Pack in and Pack out" principles. We've used utility bags for years and the Trash Pak is a great rendition. It's construction appears durable using 600D poly and Vinyl for UV and water resistance. We'll test this product over the next 6 months and report back on how it stood up. The straps are thankfully extra long, as we're using 35″ tires and the spare is located up against our AEV 10 gallon spare fuel tank. All the way released, the straps made it around and remained tight throughout the 1400 miles. One last extra feature that I appreciated, was the extra attachment system for Adventure Vans. This was well thought through. Currently RECOMMENDED but we may add "Highly" after the 6 month durability test.
_____________________________________________________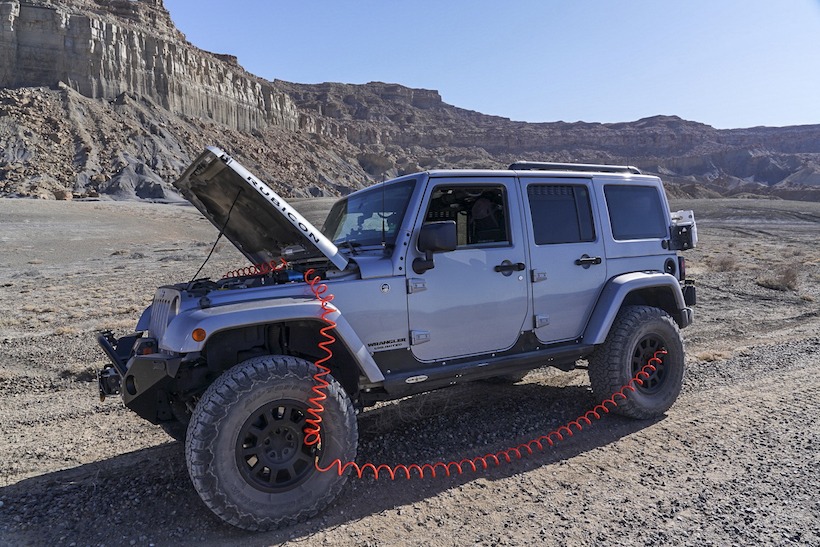 This product was not provided to TAP and was recently purchased by my wingman on this trip, Explore California TAP has been using a single hose to air up for years and this 4x system from Speedflate put it to shame. Simple to use, highly efficient and I love that as it pumps, it equalizes pressure in each tire! Comes in a 2x or 4x configuration. HIGHLY RECOMMENDED
________________________________________________________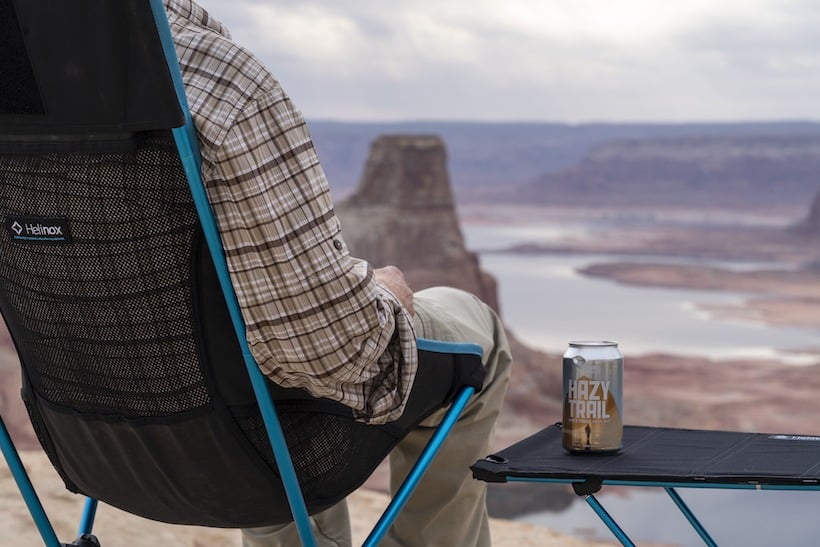 When a beer company calls and says they'd like to send you some beers to try on your trip, well you simply thank them profusely and give out a Whoop! For us, one of the joys of an overlanding adventure, is sitting around camp after a long day in the saddle, relaxing with a brew! 10 Barrel provided us with three varieties, all mellow and extremely drinkable. In order of personal preference, Hazy Trail, Nature Calls and Profuse Juice. VERY HIGHLY RECOMMENDED
Click HERE for a list of 10 Barrel Pubs
________________________________________________________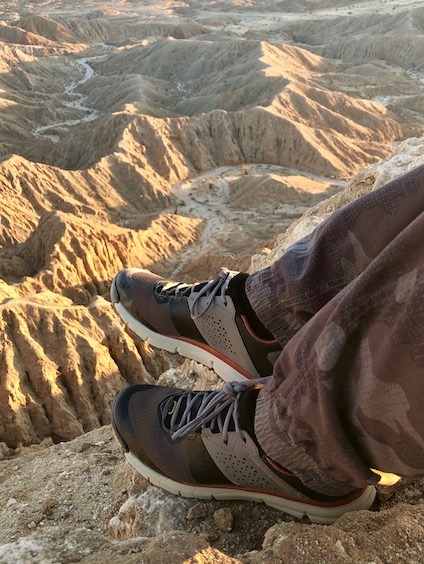 I'm hard on shoes and seem to wear a pair out in about 6 months, so it was great to receive a new pair of Danner Trail 2650 Campo kicks to put through their paces. My first test is comfort straight out of the box and are they true to size? These received 5 stars. We did a lot of rock scrambling on this trip and the Vibram Megagrip sole performed flawlessly. Designed for warm-weather hiking, they're built with a lightweight and breathable upper and dust-gaiter, so were comfortable in the sand and warm desert conditions. RECOMMENDED
_________________________________________________________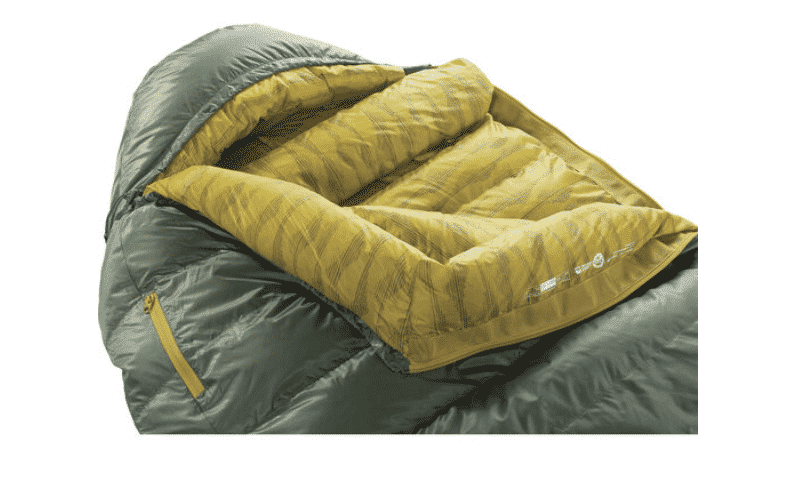 A warm and comfortable sleeping bag is just so important for a good trip, so I was excited to try out this 20 degree bag. I'm broad shouldered and suffer in typical Mummy Bags, so I was pleased with the roomy design that allows for natural sleep positions. A particular annoyance of mine with inexpensive sleeping bags is zip snagging. The full length zipper draft and snag free zipper solved this completely. The heat trapping draft collar was also particularly comfortable. Overall, good materials, well made and comfortable. One caveat: I would have expected a 20 degree bag to be almost "too warm" at 36 degrees, which it wasn't. This is probably due to the fact that roomier cuts have a tendency to sleep colder than their stated ratings. RECOMMENDED
MSRP: $259.95- $299.95 BUY HERE:
___________________________________________________________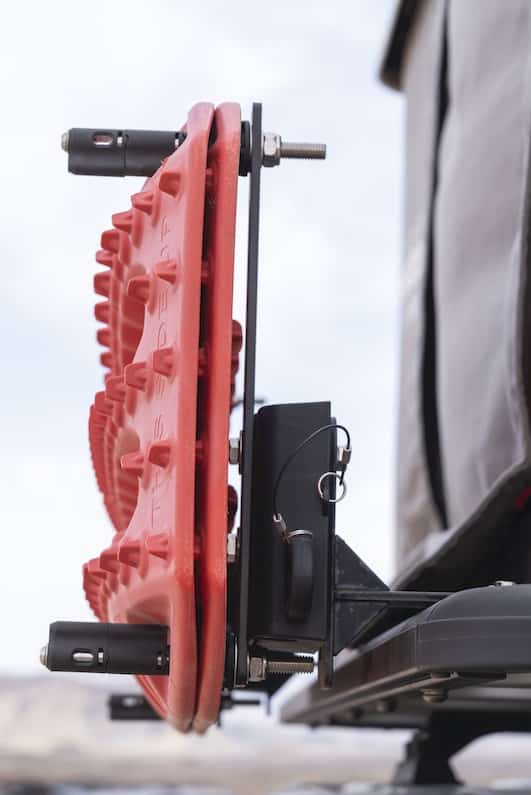 If you're like us, the idea of being able to remove our Awning or Maxtrax for daily driving is appealing. It allows for less road noise/windage on the freeway and security in general. I also like the ability to change out either accessory depending on what type of terrain/trip I'll be going on. The system is extremely easy to install/use and also lockable. This trip we took the recovery boards using the RacksBrax HD Accessory Bars and Hitch Quick Release Mount combo to secure them to the roof rack. After 1400 miles total and a few hundred off-road, they're as secure and rigid as when first mounted. No notable extra road noise either. Next month we'll test the system with our awning and report back. HIGHLY RECOMMENDED.
MSRP: $70 + $149 BUY HERE
____________________________________________________________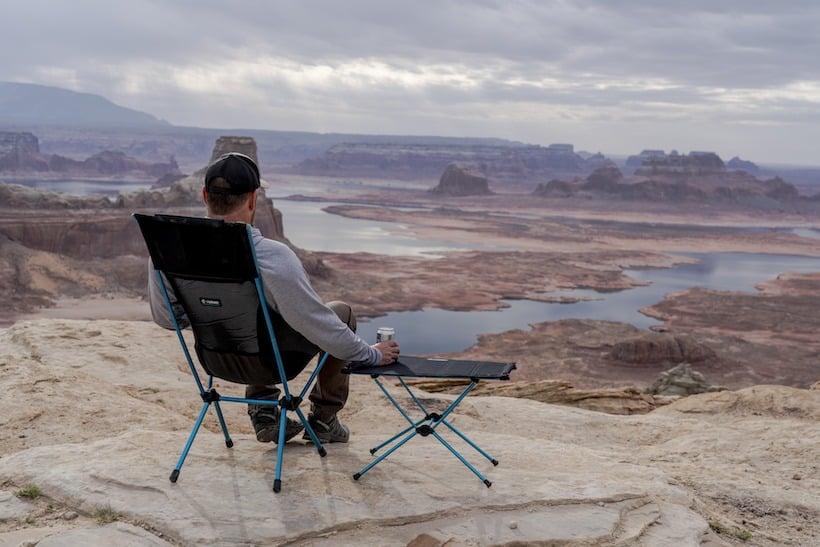 Simply put, I love the Helinox Sunset Chair and Table One Hardtop! They're well made, comfortable, light, easy to put up/down and very importantly for us JKU owners, they pack down very small. Two chairs and the table actually fit in one of our Goose Gear floor storage cubbies. One downside of being so light, they were often ready to take off in the high desert winds we experienced. HIGHLY RECOMMENDED
MSRP: $139.95 – $149.95 BUY HERE:
___________________________________________________________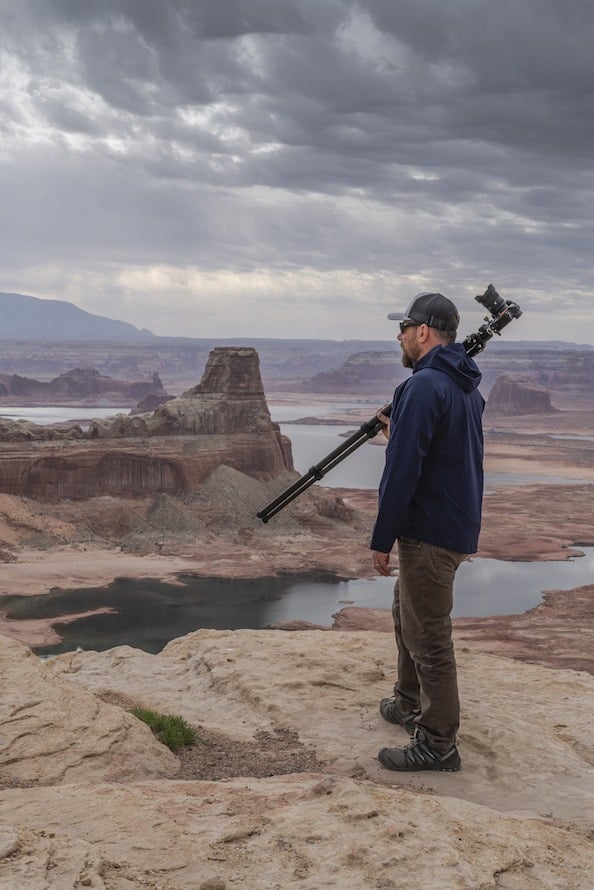 On this trip we experienced a fairly wide temperature range (34-81F) and high winds. This lightweight shell became invaluable at times when the wind howled or when the early evening temps dropped. It's a fairly athletic fit (I'm 5'9″ and 190 lbs and I fit a L Regular) which I like and the attention to detail in its design is obvious. Stretchy, moisture wicking, wind resistant fabricand with lots of vents and pockets, made it an ideal adventure photographers jacket. HIGHLY RECOMMENDED
______________________________________________________________
Check out the story of our backcountry trip HERE: