"Living in Long Shadows" – featuring photographer and filmmaker Andy Best.
The film follows Andy Best and his family—(Andy, his wife, and his two children)—as they trek in their kitted-out Tacoma and Four Wheel Camper across the American Southwest, searching for sights few have seen, and fewer have captured on film.
A creative from birth, Andy Best grew up with art in his blood; his grandmother was a successful oil painter, and he followed in her creative footsteps, sketching and drawing. His love for sharing emotion through visual mediums expanded into filmmaking and eventually photography, both of which led him to his outdoor adventure lifestyle.
Today, Andy Best's location-independent living is key to his success: He's able to take work wherever it presents itself, and capture stunning images and footage along the way. He has partnered with National Geographic Adventure, ROAM, and other well-known adventure media outlets, all while maintaining a family and living a nomadic lifestyle few successfully claim as their own.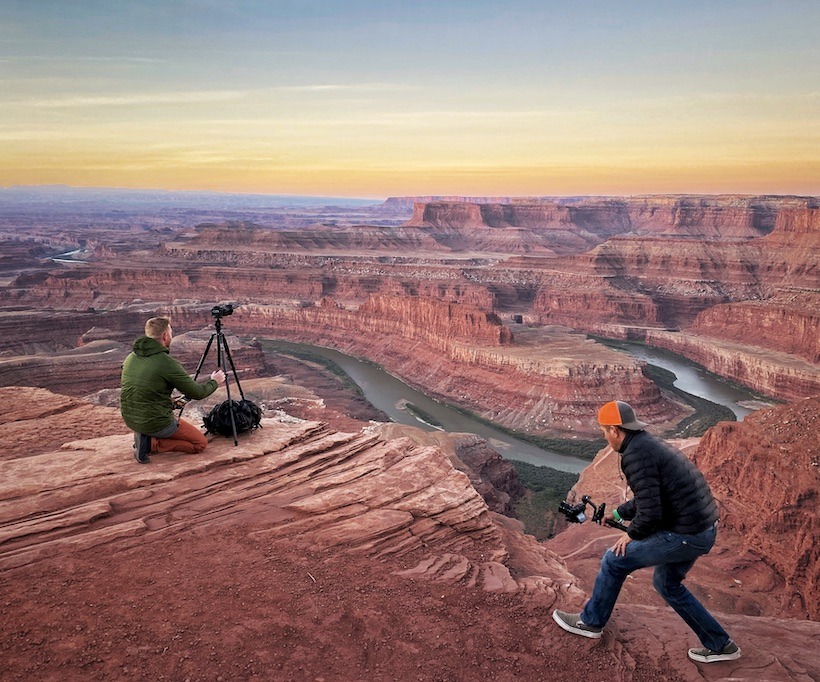 Having been out on the road for almost a decade now, Andy Best continually seeks inspiration in our wild places and the wonderful people he meets along the way.
"Creating experiences for my children, while having the unique opportunity to work from the road, allows me to be more present in my family's lives and produce the best work possible," says Best. "This is a chapter we'll never forget! I hope you enjoy our story."
TAP Editor's Note: As Overlanders and Adventure Photographers, Andy Best is an inspiration to us here at TAP! A committed and seasoned Overland traveler who truly lives Life Without a Ceiling. Thanks Andy for this beautiful short film.