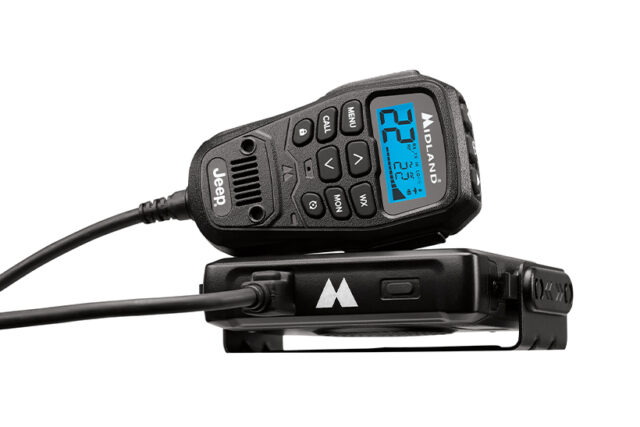 Jeep® enthusiasts can take two-way radio communication to new levels with the help of Midland Radio's MXT275J Jeep® MicroMobile Two-Way Radio. Whether it's a trip to Moab, the Rubicon Trail, or a trip along the East Coast, this 15 Watt GMRS two-way is packed with features that will ensure reliable, clear, and impressive communication on the trails.
Midland Radio's MXT275J MicroMobile Two-Way Radio features Midland's sought-after Fully-Integrated Control Microphone, meaning all controls are on the microphone. This allows adventurers to store the radio head unit away under the seat, in the center console, etc. to save dashboard space in the vehicle. The MXT275J's microphone features Jeep branding, the perfect accessory for fans of the leading off-road manufacturer.
Take the trails and transmit with authority. Midland's MXT275J is built with 15 Watts of GMRS power, triple the power of traditional handheld two-way radios. Jeep adventurers can head to the trails knowing they'll be able to stay connected with reliable communication for help spotting, vehicle issues, and emergencies. This radio also packs a punch with eight GMRS Repeater Channels for radio range that can be stretched even further.
Midland's new Jeep-branded MicroMobile GMRS two-way radio also features a USB-C charging port. Adventurers can plug in walkie talkies, tablets, and cellphones for the fastest charge time possible while making their ways through the road less traveled.
With the help of the new MXT275J, off-roaders can make safety a priority because of NOAA Weather Radio. NOAA Weather Radio brings the most accurate information to users straight from the National Weather Service. Off-roaders can rest easy knowing they'll have the time they need to get off the trails and seek shelter if severe weather is headed their way.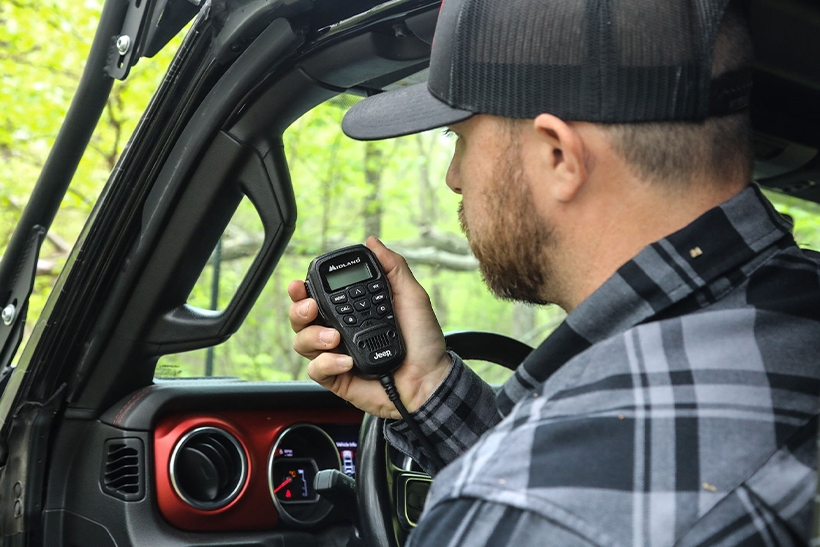 The MXT275J Jeep MicroMobile Two-Way Radio is compatible with all of Midland's FRS and GMRS handheld two-way radios. Off-roaders can easily communicate in and out of the vehicle. This ensures users can conquer obstacles, keep connected with others, and more.
Other notable features of the MXT275J Jeep MicroMobile Two-Way Radio include Split Tone Capability, Silent Operation, Channel Scan and Monitor Mode, Programmable Squelch, Keypad Lock and Keystroke Tones, Backlit Display, and more.
In the box off-road adventurers will find the MXT275J Jeep MicroMobile Two-Way Radio, Flip-Frame Detachable Mount, mounting hardware, Jeep-branded Fully-Integrated Control Microphone, microphone holder, Magnetic Mount Antenna with 6 meter cable, 12V power cord with car adapter, Quick Start Guide, and Owner's Manual.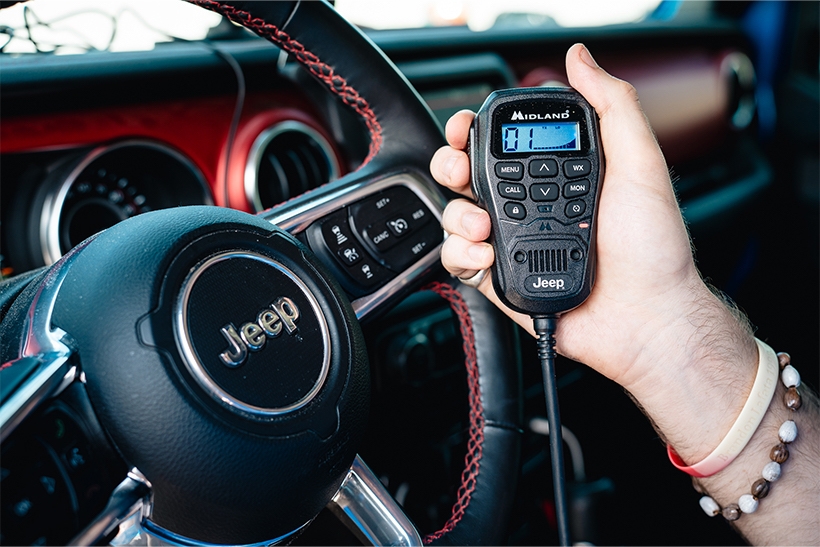 Midland Radio's MXT275J MSRP- $179.99 BUY HERE
The above article is a Sponsored Post. TAP does NOT receive any commissions from sales originating from this article.