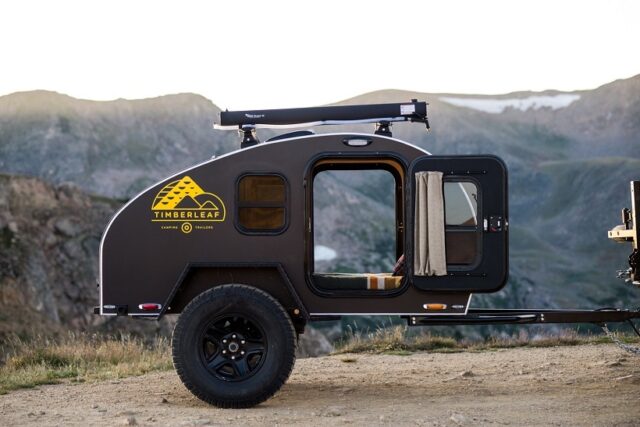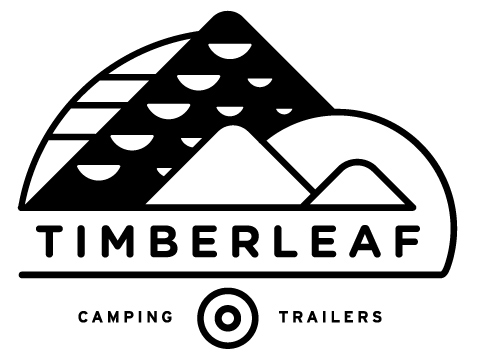 The Timberleaf Trailers Pika Teardrop borrows many of the features and design inspiration from its big brother, the Classic, such as the over-built fully welded and powder coated 2-inch by 3-inch 11 gauge steel frame, enamel baked aluminum sides, and our signature skylight.
Starting out at 1,025lbs, the Pika sits on a 54-inch by 96-inch frame and is well suited for travelers who are seeking a lighter, nimbler trailer, or don't feel the need for the bells and whistles of the Classic, but do want the ultimate in comfort as they camp.
Available three suspension, our most compact teardrop trailer can be equipped with our Standard highway package, All-Road package, or Off-Road package to make a trailer well suited for all types of travel behind nearly any vehicle. The Pika is the ultimate in small camping trailers.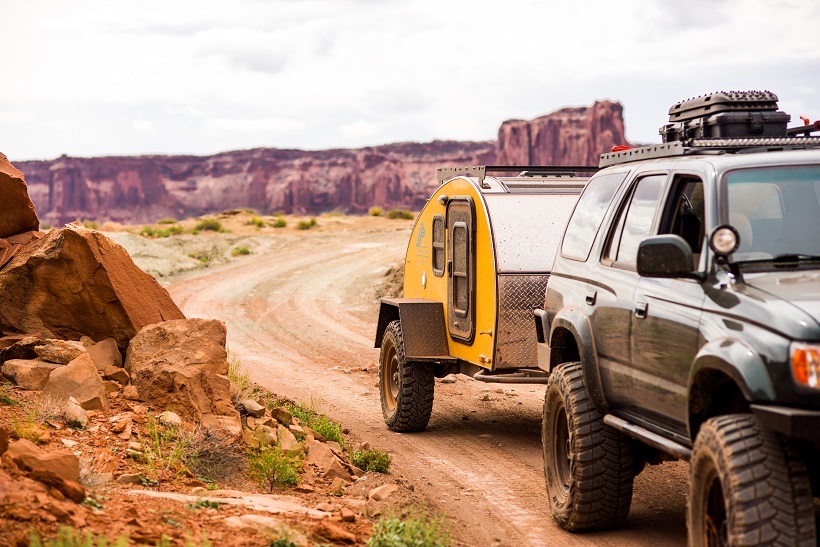 Bringing many of the details from our Classic Teardrop into the Pika, we offer all of the same retro-inspired laminate options to make up a 21-inch by 54-inch main countertop, and 10-inch deep upper countertop. A pair of sliding bypass doors, four USB ports, a 12-volt accessory port, and a 110-volt GCFI outlet. Dual overhead LED dome lights on the inside of the hatch are activated by a switch on the power panel adjacent to the USB ports.
Our standard Pika galley features two drawers in the center below the countertop and a cabinet with a door on either side. This layout has proven to be very popular and allows for a well-organized camp kitchen.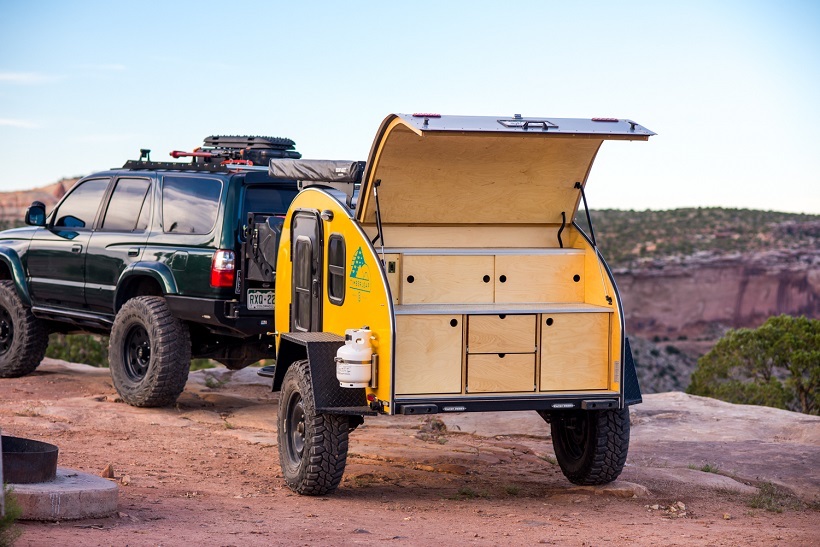 As an option, we have built the galley to accommodate a Dometic's CFX3-35 12-volt refrigerator; with 35 liters of capacity, the fridge allows you to keep your food cold and fresh for days on end with no concern of ice ever again. The fridge slide can also accommodate a Yeti 35-liter cooler as well.
Compact and spacious, rarely do such words work so well together. The Pika's cabin is built around a double size mattress, slightly more compact than our Classic, at 54 inches wide, the Pika comfortably sleeps two in its cozy cabin making it one of the most comfortable small camping trailers.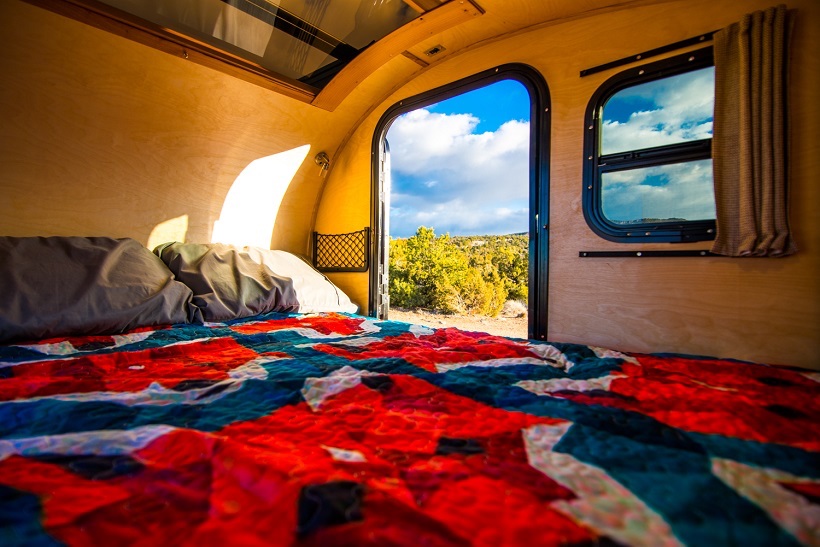 To maintain the spacious feel inside, we strayed from our tradition and introduce a series of compact cargo storage locations – one on either side of the mattress by the doors, and a larger one above the foot of the bed. We have also included a pair of USB ports and 110v outlet at the foot of the bed.
The cabin is illuminated by three LED lamps, all of which are warm white, which adds to the warm inviting feeling of our trailer.
Every Timberleaf Trailers Pika comes standard with our large skylight, skylight shade, 4-speed electric fan, two doors, two windows, and mattress. Add pillows and a destination, and you're ready to camp the day you pick it up.
Contact information: 970-778-3744 | instagram: @timberleaftrailers
The above article is a Sponsored Post. TAP does NOT receive any commissions from sales originating from this article.