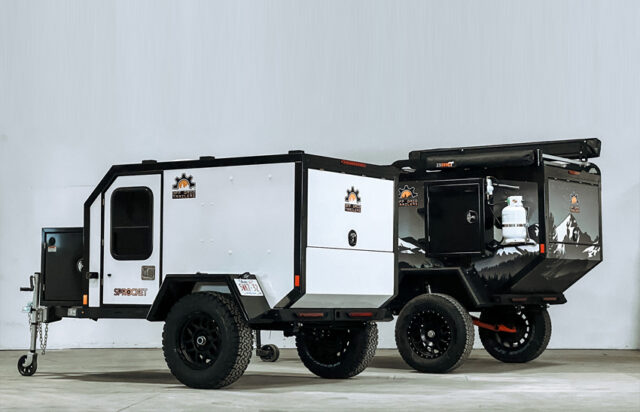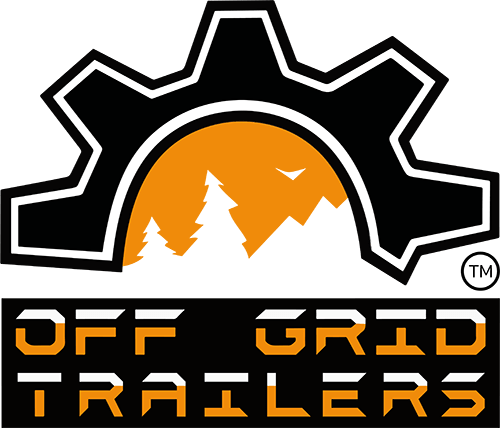 Off Grid Trailers redefines camping with innovative off-road overland trailers designed to connect you with nature, inviting you to explore the wild with unparalleled adventure. Bringing backcountry camping into the mainstream, they build durable off-road camper trailers that can withstand any climate and any terrain. Off Grid Trailers offers 4 trailer models, all built to last with all-metal construction and world-class craftsmanship. The Pando is a traditional sleep-in teardrop trailer with a queen size bed and luxurious all-metal rear galley kitchen. The Expedition is a square drop camper trailer with an innovative drop-downside galley kitchen, a large amount of storage, and a queen-size bed. The Switchback is an adventure gear hauler that is designed to take your adventure anywhere with over 40 cubic feet of weather-proof storage and 2 galley configurations. The latest offering from Off Grid Trailers is the Sprocket, which is the world's first all-metal fully modular off-road camping trailer.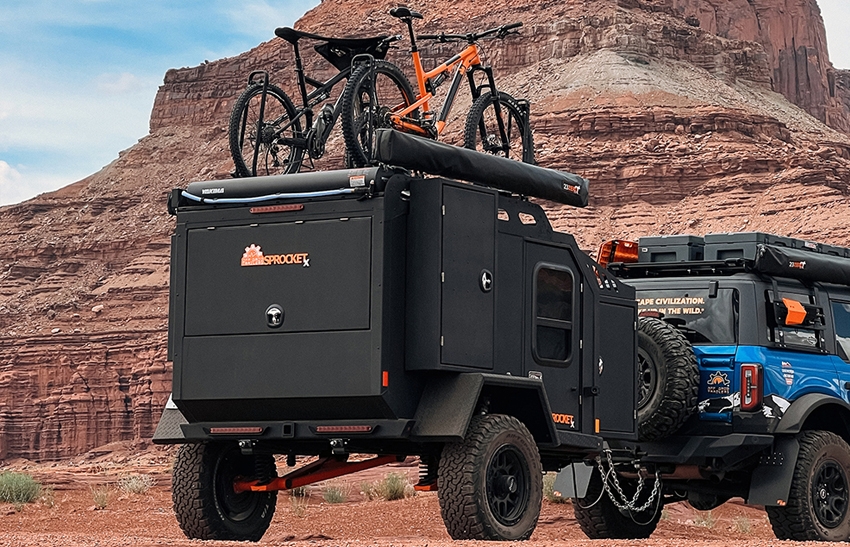 This lightweight sleep-in camping trailer is R10 insulated and has a queen-size polycarbonate honeycomb sleeping area and pass-through rear storage. The base model will come standard with no kitchen or onboard water, but they offer options for outfitting the trailer to your needs. Two optional roof racks have a static load rating of 1000 pounds. The standard Timbren 3500 HD Axle-less suspension is quite capable, but you can also upgrade to the OGT Evolution Series Suspension for 8 inches of wheel travel and an additional 4 inches of ground clearance.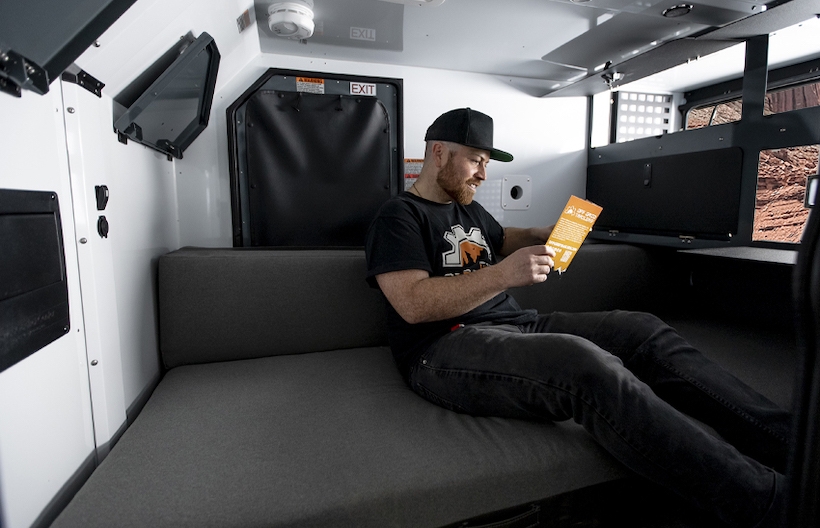 As your adventures change and develop, you can purchase new accessories for the trailer at your own pace. When the kids require their own sleeping space, you can add a full-length roof rack to support a rooftop tent. When you decide to opt for more storage, you can install additional side boxes. If you choose to tackle tougher terrain, you can upgrade to the OGT Evolution Series Suspension.
The above article is a Sponsored Post. TAP does NOT receive any commissions from sales originating from this article.