onX – Behind the Wheel: In this month's BTW feature we sit down with the guys at onX Off-Road mapping software App and talk to them about their brand, how it works and how they see the future.

What's the history behind the onX Brand/Platform?
onX is a pioneer in digital outdoor navigation. We bring outdoor experiences to life with our apps, so users can better find, safely experience, and later relive their adventures. Twelve years ago, onX was founded by an avid outdoorsman and Montana native to help hunters see public and private land boundaries in the field. We've since expanded our offerings to include apps for other recreationists who also have a high need for navigation. In 2019, we launched our onX Offroad app for off-road, overland, and Powersports enthusiasts. This year, we released our third app, onX Backcountry, built for human-powered adventurers–like hikers, backpackers, and backcountry skiers and splitborders.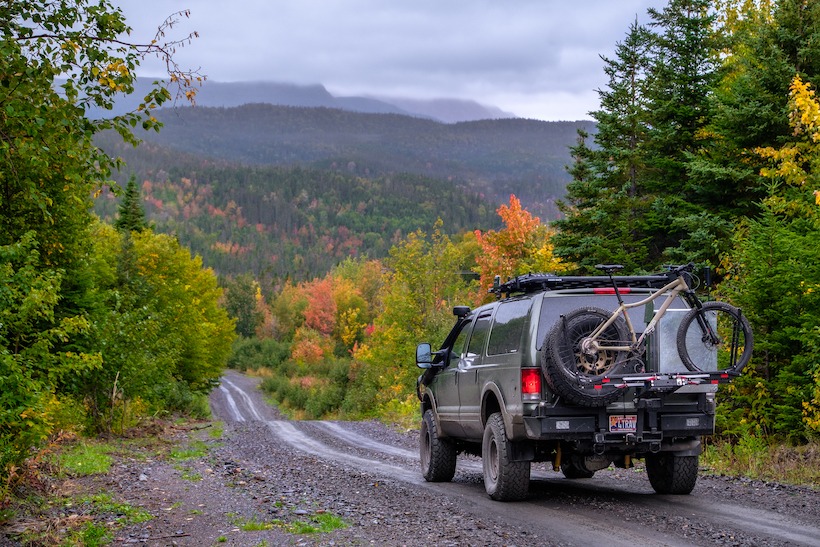 Can you explain the App for our readership?
onX Offroad is the number one off-roading app on the market. When users open it up, they are instantly immersed in outdoor possibilities right on the map. At first glance, users have access to 550,000 miles of off-road trails–their difficulty levels, open and closure dates, and adventure details. The app also features public and private land designations, different map views, and over 500,000 recreation points, such as campgrounds, river access locations, trailheads, and even breweries. Users can download offline maps when heading out of cell service, and mark up the map with custom Waypoints, tracks, and photos to plan or remember a location for a later date. onX Offroad has everything you need to plan, execute, and remember an epic day on the dirt.
There are 4 specific platforms – any potential for a bundle?
onX's apps are built specifically for their audience. onX Offroad is built by off-roaders for off-roaders, and when you call into customer support–you'll talk to someone just as passionate as you are about the sport. That is true for the Hunt and Backcountry Apps as well. Right now, subscriptions to these apps are on an individual basis.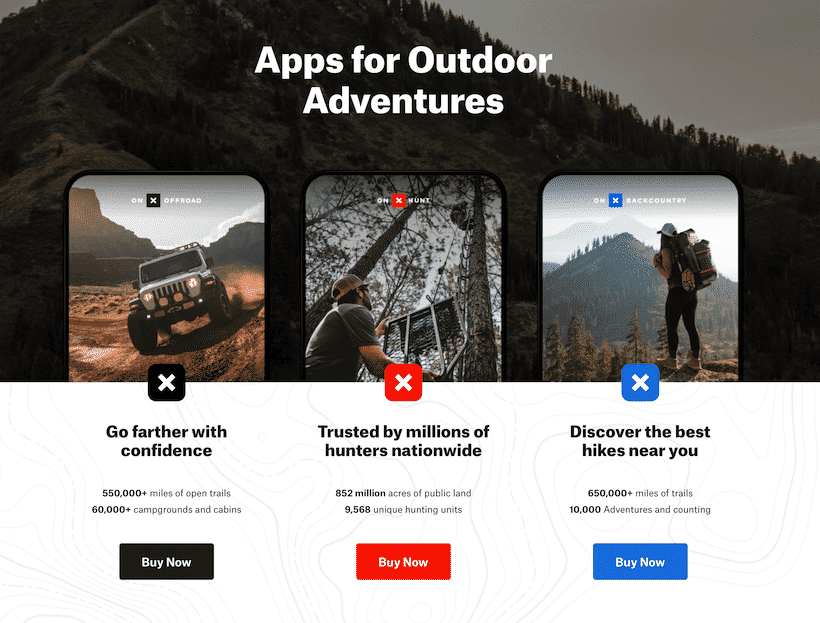 Who are your competitors and why are you different?
onX is designed specifically to make exploring by vehicle easier than ever before, allowing you to plan and execute a trip with less time learning a confusing app and more time enjoying the journey.
We do this better than our competitors because:
1. We invest heavily in quality trail information from reliable sources and have a dedicated off-road geospatial team (The Pit Crew) who reviews all featured trails. Therefore, you don't waste time sifting through thousands of user-generated, and unverified trails that might have uncertain legality.
2. Because we're designed for off-road exploration specifically, we put our trail data directly on the base map, so you don't have to download it separately. Upon opening the app, all your off-road opportunities are illustrated in front of you (instead of a blank topo map). This makes it easy to identify regions to explore even places you've never been to before.
3. Instead of making customers filter through countless layers, we've done the work to combine everything from USFS and National Park maps to 4×4 guidebook content and campsites into three, easy-to-read base maps. You can even book fire lookouts and cabins, check the local weather forecast, or view active wildfires right from the map.
4. onX has a more comprehensive public and private land database than anyone on the market, making it easy to understand exactly where you are. Users just have to tap on the map anywhere in the country, and land management information pops up. This intuitive resource helps ensure that you're recreating and camping where you're supposed to be.
5. We care about keeping public lands open and preserving trails. In fact, onX has an Access + Stewardship team dedicated to preserving the access we have to our public lands and advocating for more. Over the next few years, that team has committed to helping restore, secure or build 150 miles of trails and securing or improving public access to 150,000 acres of public land. We're also hiring a Stewardship Manager to lead the charge in raising awareness about stewardship best practices in the off-road community. (TAP Editor's comment: This is awesome to see – Thanks guys for taking Stewardship seriously!)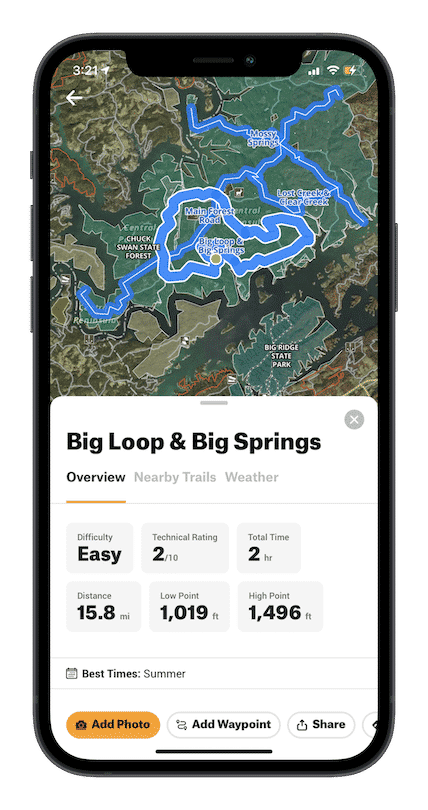 Do you have any up-coming features and initiatives we should be looking out for?
This summer, onX released a handful of new features and we're looking to roll out a few more before fall:
Elite Membership: In addition to a Free Trial and a Premium Account, onX now offers an Elite subscription tier. Elite users have access to all the trails and features available in Premium, as well as access to private landowner information on their onX Offroad map. Private land data is an additional tool to aid off-roaders when out on the trail. If they're riding on a friend's property, for instance, they know exactly where it starts and ends. If they're curious who owns the land next to the off-road park or are wondering about an easement that travels from public land, through private, and back to public land again–they know exactly where they are with onX Offroad Elite.
Updated 3D: onX has released the next generation of its 3D maps for the Web App. This update features a richer and faster viewing experience and new functionality. Users can now see trails, all their custom markups (Tracks, Waypoints, and Lines), as well as public land designations, in 3D mode. Elite users can also view public and private land designations in 3D too. This is a key differentiator between our product and competitors; no one can even come close.
Go & Track: Finally, GPS navigation made for off-roaders. Go & Track provides a simplified, directional navigation view of the trail while driving.
Active Wildfire Layer: To help off-roaders make safer plans, onX is introducing a new Active Wildfire Layer. By pulling in data from the National Interagency Fire Center, users can see where these fires are burning on the map. A flame icon indicates an active fire, and boundaries are updated daily. This layer is available to all users, even non-paying subscriptions, as an important safety feature.
onX Offroad + Jeep: Two of the most trusted names in off-roading recently announced a collaboration with Jeep to empower more off-pavement adventures. Jeep Wave customers will receive six months of Elite access to the onX Offroad App. More details in this announcement are here.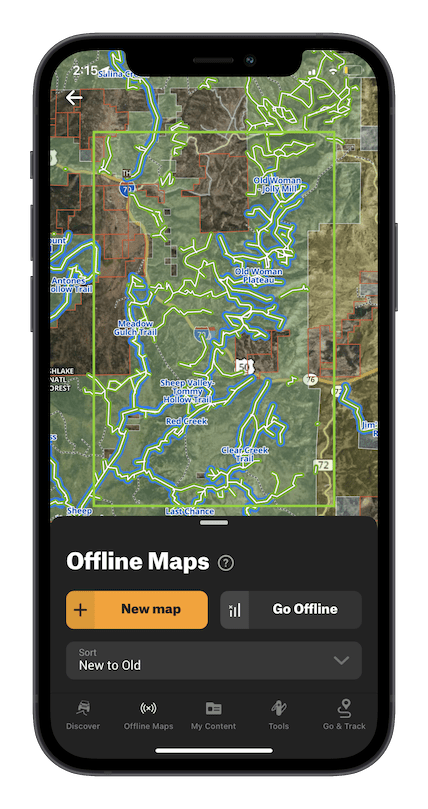 With the increased use of trails, what are your thoughts on this, and how does your app fit into this in a positive way?
Outdoor recreation across the board has seen a huge boost in popularity recently, and off-roading is not immune to this trend. Through our app, we work to include information about each trail–including difficulty level, vehicle allowance, and open and close dates–to better inform folks heading out. By putting thousands of miles of trails right at their fingertips, we also work to provide a variety of off-road opportunities. So instead of hitting up the same popular trail someone is familiar with, we hope to arm them with the information and tools to confidently navigate to a new, less popular place, spreading out the impact on potentially over-loved places. We also use our platform to help spread stewardship messaging, working to educate everyone on how they can reduce their impact on our shared natural resources.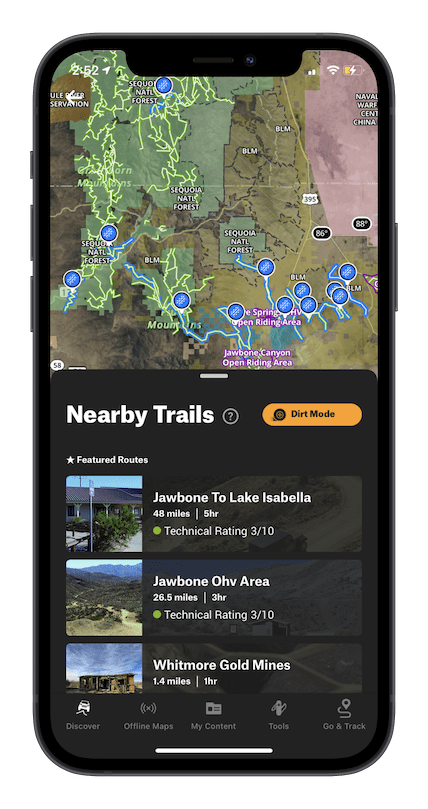 Let's talk about your stewardship plans.
onX has a long history of stewardship and a passion for public lands. We have a team dedicated solely to improving our access and maintaining it through different projects. In the past few years, we've worked with land management officials to keep public land public, analyzed our mapping data to provide numbers that support a national call for public land funding, provided our own funding to improve public access in specific locations, and worked with organizations to help reduce our app users' impact on the environment.
Entering the off-road space, we knew stewardship would be more important than ever before. No matter how you slice it, a vehicle has a bigger impact than foot or bicycle traffic, and that means we have a greater responsibility to mitigate that impact. This is not only vital for preserving the places we love to explore but also important to keep trails open for ourselves and future generations to enjoy.
While we can't dive into our specific strategy for the future, I can address a few things we're doing now. First, we're hiring a full-time Stewardship Manager to lead the charge for onX Offroad. Their mission will be to raise awareness about our impact, teach people how to reduce it, and find new ways that our business, our customers, and the community as a whole can help save our trails and the landscapes they run through. Tackling these problems is a full-time job, so onX is treating it like one.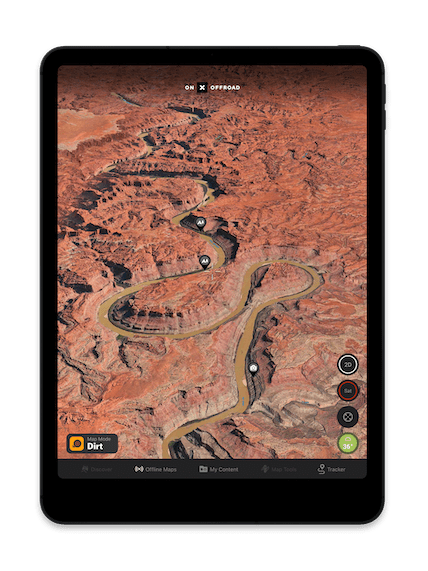 Even though this position hasn't been filled yet, that doesn't mean we've let off the throttle. Our Trail Guide team, who map the blue featured trails you've seen across the country, are introduced to Tread Lightly principles from day one. We make our stance clear in their onboarding process (See quote below) but more importantly require them to complete the Tread Lightly 101-course work online before submitting their first trail. This helps to ensure our team understands how to treat the trail system they're mapping, and what trails should be mapped in the first place for a legal and sustainable trail network.
The app itself is also a tool to help promote stewardship. The first tenet of Leave No Trace is "Plan Ahead and Prepare," and there's a good reason for that. Having a trip plan and understanding what lies ahead ensures that you will be staying on legal routes with difficulty you can manage. That reduces the chances of going off-trail to avoid obstacles, driving over sensitive terrain, or encountering landscapes not suitable for your vehicle. You can use our ride type filter to make sure the trails you're traveling are actually appropriate for your vehicle type and utilize the weather function to help predict if rain or snow might make the trail too soft.

Most importantly, the more trails we can show people the more we reduce the impact. That's because the majority of enthusiasts only know of a handful of popular trails, which get overrun and overused–which could lead to closures. By showcasing a greater number of trails, we can help disperse that traffic over a much greater area, reducing the impact per trail to a sustainable level that will help prevent new closures. This is one of the reasons why the National Park, USFS, BLM, and one of our Trail Guides, Bill Creech, came together to add 660 miles of additional trail to the map in the Mojave. The new route segments are called the East Mojave Heritage Trail.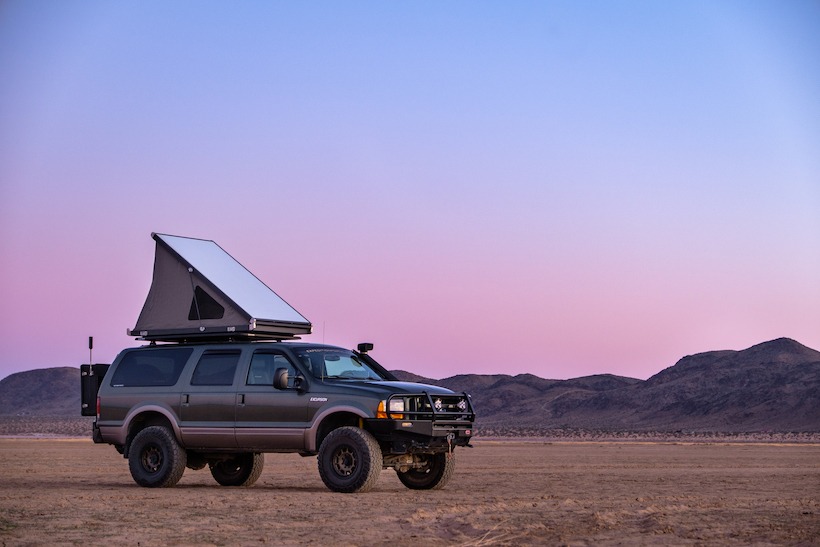 Chris Cordes – Trail Guide Manager onX
At onX Offroad, we have a deep-rooted passion for everything outdoors. Whether through four-wheel drives, bikes, or skis, we live to experience the wild places our planet has to offer—and it's our goal to empower others to do the same. That's why we're constantly working to not only enhance our apps, but preserve the lands they help us explore.
We back ethical off-roading— following legal routes outlined by landowners and management groups, and always adhering to Tread Lightly and Leave No Trace principles. We strive for equal access for all people and all interests, balancing the need to preserve motorized use, with the critical conservation of wilderness areas for future generations.
It is our belief that by resourcing an intentional community of off-roaders with the knowledge and tools to stay on track even when they are off grid, we can help to reduce impact, limit closures, preserve habitats, and create a passionate community of outdoor advocates.
Where do you see the world of Off-road Recreation/Navigation going in the next 5 years?
We expect to see an increased interest in the outdoors and off-roading/Overlanding in general. And technology and geo-spacial information will keep accelerating as well. It wouldn't be shocking to see up-to-date and verified trail information curated and readily available, similar to how snow conditions are reported at ski resorts.
Seasonal openings may shift based on a multitude of factors and snowdrifts or landslides can make trails impassable at unexpected times. That sort of open/closed data could be at your fingertips before you head down a trail, whether that is satellite-sourced data or information sourced directly from land management agencies. Mesh networks and wider cell tower (or satellite communication) coverage could also rapidly change how data is used while in the backcountry or to keep folks up to speed on conditions before they head out.
For more information on onX Off-Road Mapping App, check HERE
__________________________________________________________________